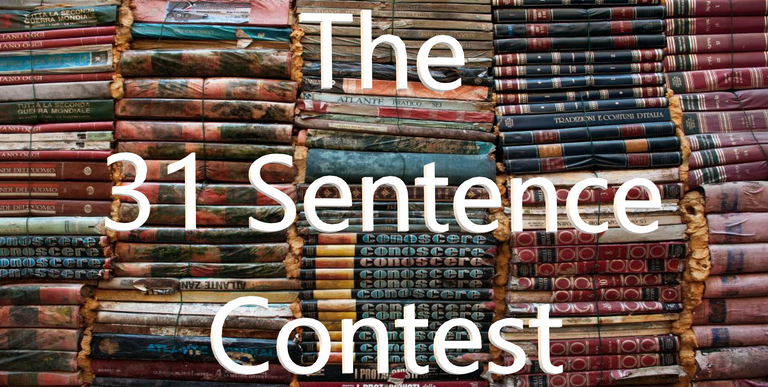 source
---
Welcome. You have stumbled upon a new adventure. One that will challenge you to grow; one that is filled with twists and turns; one that will have your piece swinging like the rhythm of a jazz ensemble that keeps readers and listeners engaged to the very end (or we crash into a wall and die; either way, we'll learn something together).
---
Round 3
---
The Prizes
First Place: 13 SBI @steembasicincome
Second Place: 8 SBI @steembasicincome
Third Place: 4 SBI @steembasicincome
---
Contest Rules
1. One Entry Per Person.
2. Inspired by the prompt and follows the random number order exactly with the correct amount of words in each sentence (explained below).
3. Prose or poetry, any form and genre of fiction is accepted.
4. It must be a story. Refer here for an explanation of what a story must contain in order for it to be considered a story.
5. Use the tag #31sentencecontest (this is how I keep track of your entries)
6. Contest closes at the end of this post's payout.
7. In your entry, link back to this contest somewhere in your post.
8. Post a link to your tale in the comments below.
9. English is the only language I speak and that limits me big time. However, just about any language can be plugged into google translate. If the translation comes out clean enough for me and others to be able to read it, it is a valid entry. If you prefer to have your story in the best English translation possible, consider collaborating with someone.
---
The Prompt (explained)
The PROMPT: this is what your story is tied to in some way and in some fashion of your choosing within the fiction realm. You don't have to use the wording of the prompt in the story but your story must somehow relate to the prompt. Easy enough - we hope.
The Sentences: # 1-31(explained)
This idea comes from John Taylor Gatto. In this interview, he speaks about the inner jazz of writing coming to life simply by applying this method. I've been curious to see this in action. So ...
The SENTENCES: This objective here will have you writing out exactly 31 sentences, found below the prompt in a randomized order. The number of words for each and every sentence corresponds with the sentence number you are on.
For example, if 1 is the number that is up, you may only use one word that will complete the sentence (I know - technically, one word isn't a sentence but deal with it 8-). If 31 is the number, you construct a sentence that is 31 words in length, no more no less. The same goes for all numbers. (Here you'll find excellent examples from the first contest should you need to see a fuller example.)
Except for number 1, all sentences must be a complete sentence. You may construct your paragraphs however you see fit.
---
I, @tristancarax, am the judge. This contest will mostly be judged by how I feel about your piece and my interest in your piece because my editing skills are so far below par that earthworms stand above me. As I improve, so will the judging. Additionally, comments on contestant's posts will be taken into consideration when choosing a winner.
---
And there you have it. I'm excited to see what your minds create and imagine through this exercise.
---
---
---
---
The Prompt: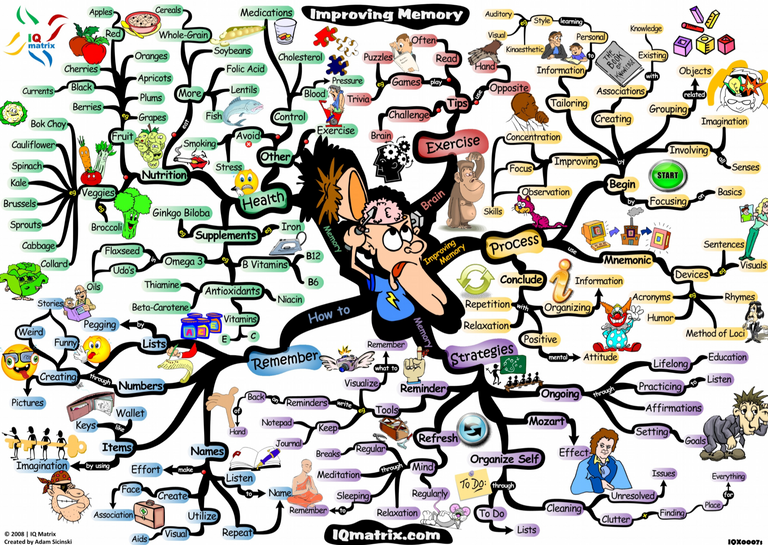 Sentence order:
30, 4, 14, 22, 6, 10, 3, 31, 17, 27, 2, 24, 16, 28, 9, 20, 15, 7, 21, 13, 8, 26, 12, 1, 25, 23, 19, 18, 29, 11, 5
---
---
---
---
Previous Contestants
---
---
Steemit sites I support and/or delegate to.
Other sites I support