Purple Cabbage Salad - Cooking With Alice
Salad is delicious and very good for our health. We can combine all the vegetables or meats we like together and make the perfect mix for an appetizer. To maintain nice skin, slim figure and healthy gut I often add salad to my meals. So if you've been reading my series of dishes, you'll see that there are a lot of different salads out there. If you are curious about how to make them follow my cooking articles.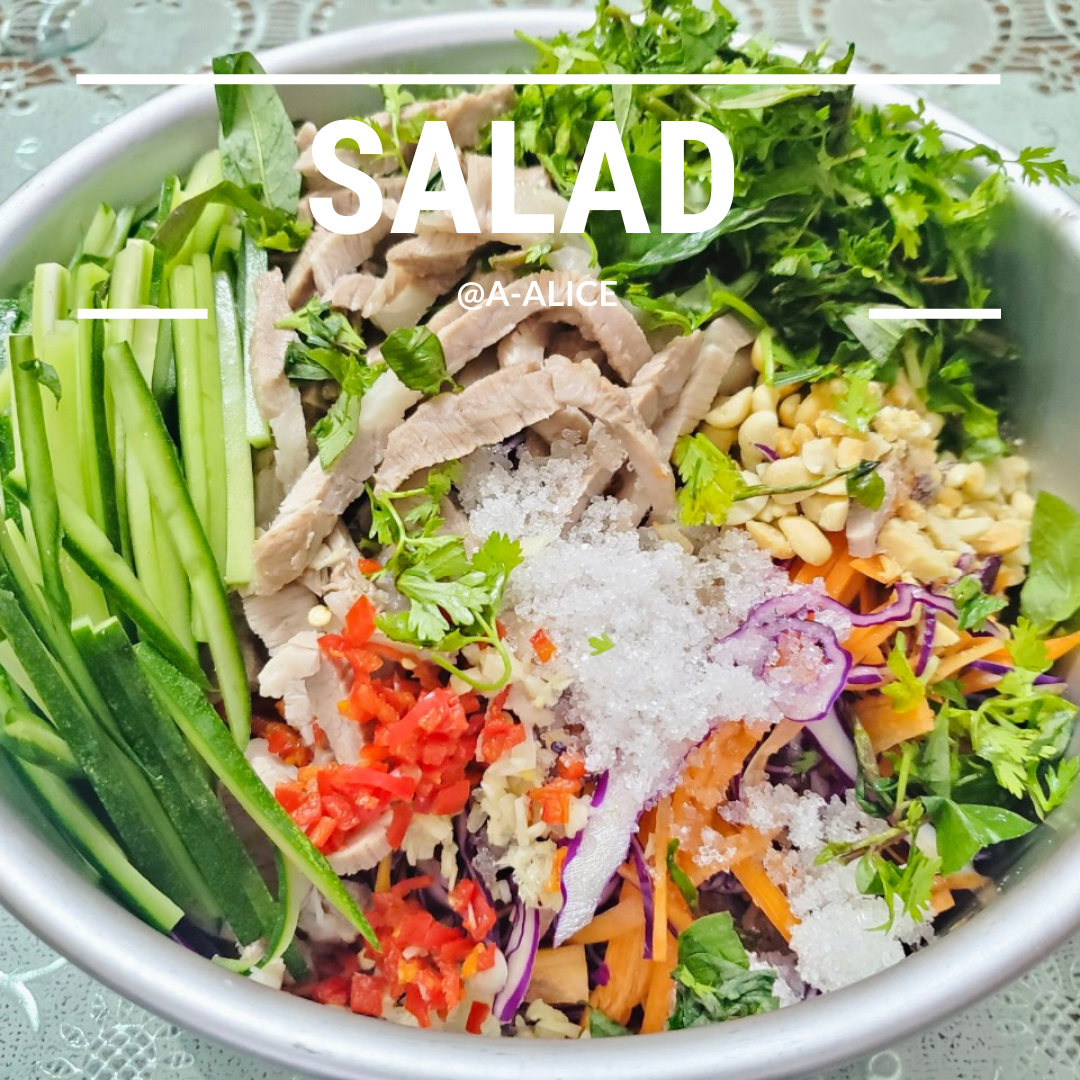 Ingredient:
Peanut
Pork
Purple cabbage
Carrot
Cucumber
Coriander
Sauce: lemon, sugar, fish sauce, chili, garlic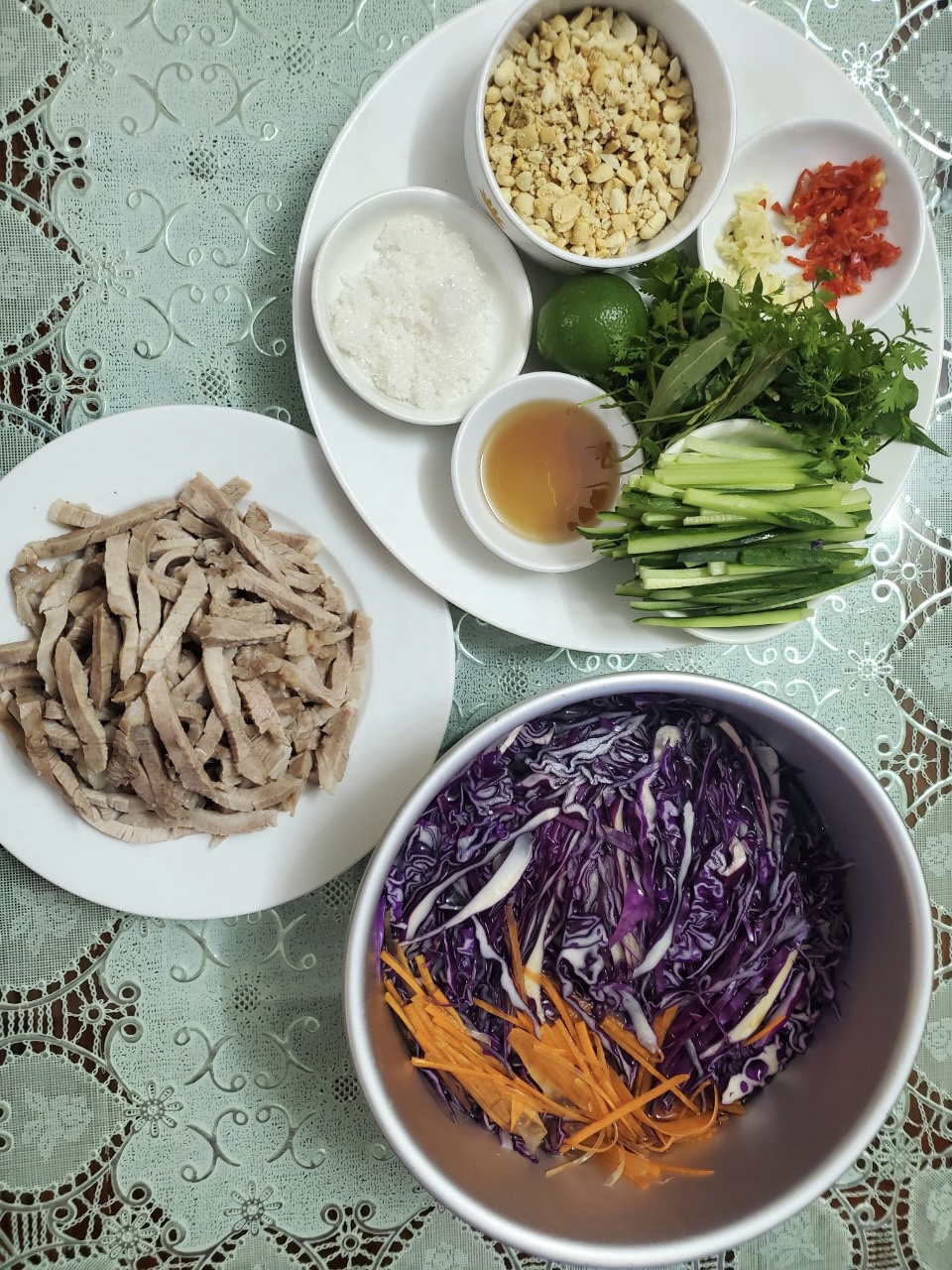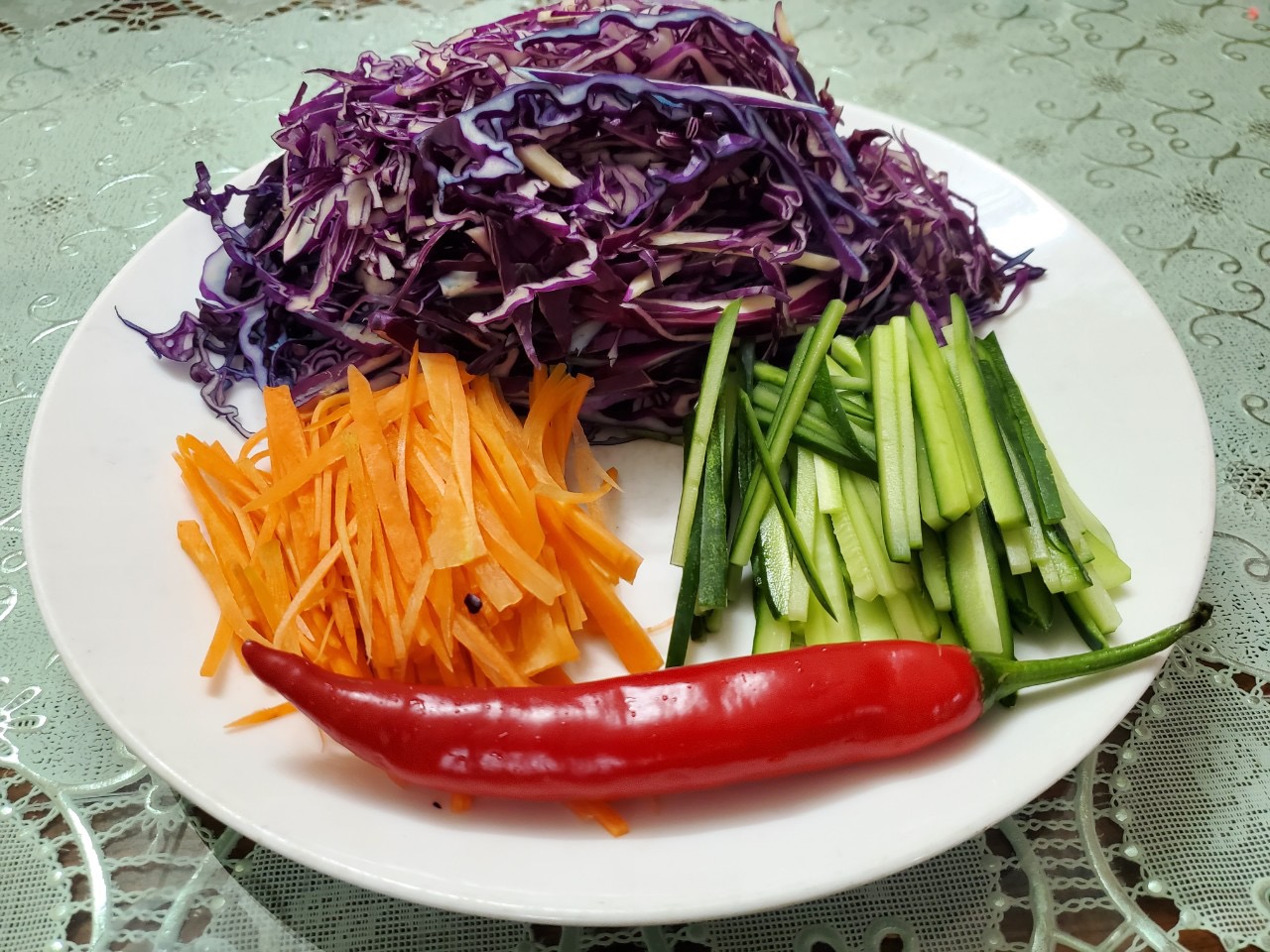 Nguyên liệu:
Đậu phộng
Thịt heo
Bắp cải tím
Cà rốt
Quả dưa chuột
Rau mùi
Nước chấm: chanh, đường, nước mắm, ớt, tỏi
Step 1:
Rinse the ingredients .Peel and cut carrots and cucumbers into thin strips, and cut purple cabbage into thin strips. Keep the cucumber skin intact to keep the crunchy taste, remove the cucumber core. You should soak herbs, purple cabbage, carrots in salt water to clean them ( around 20 mins), no need to soak cucumbers.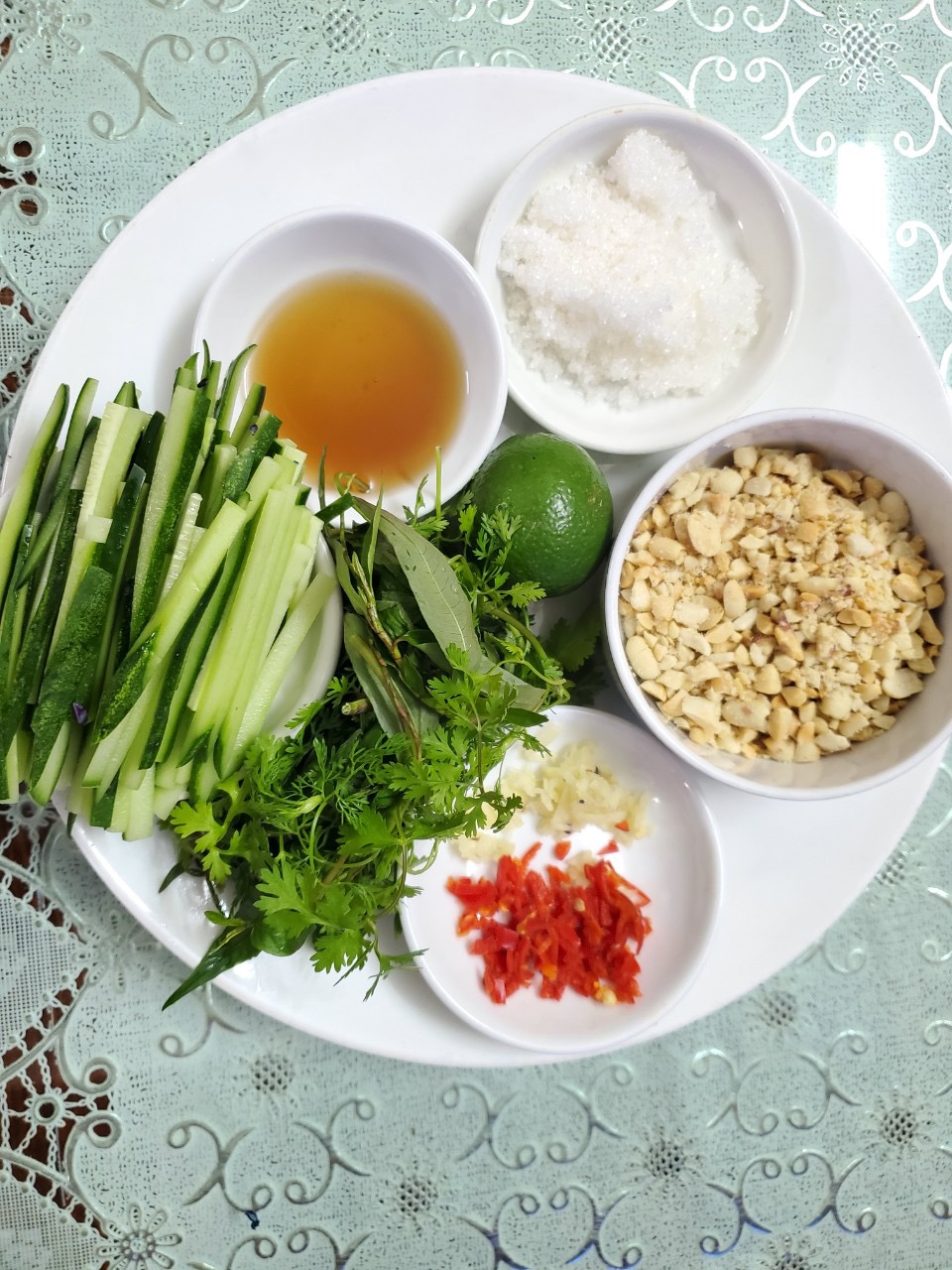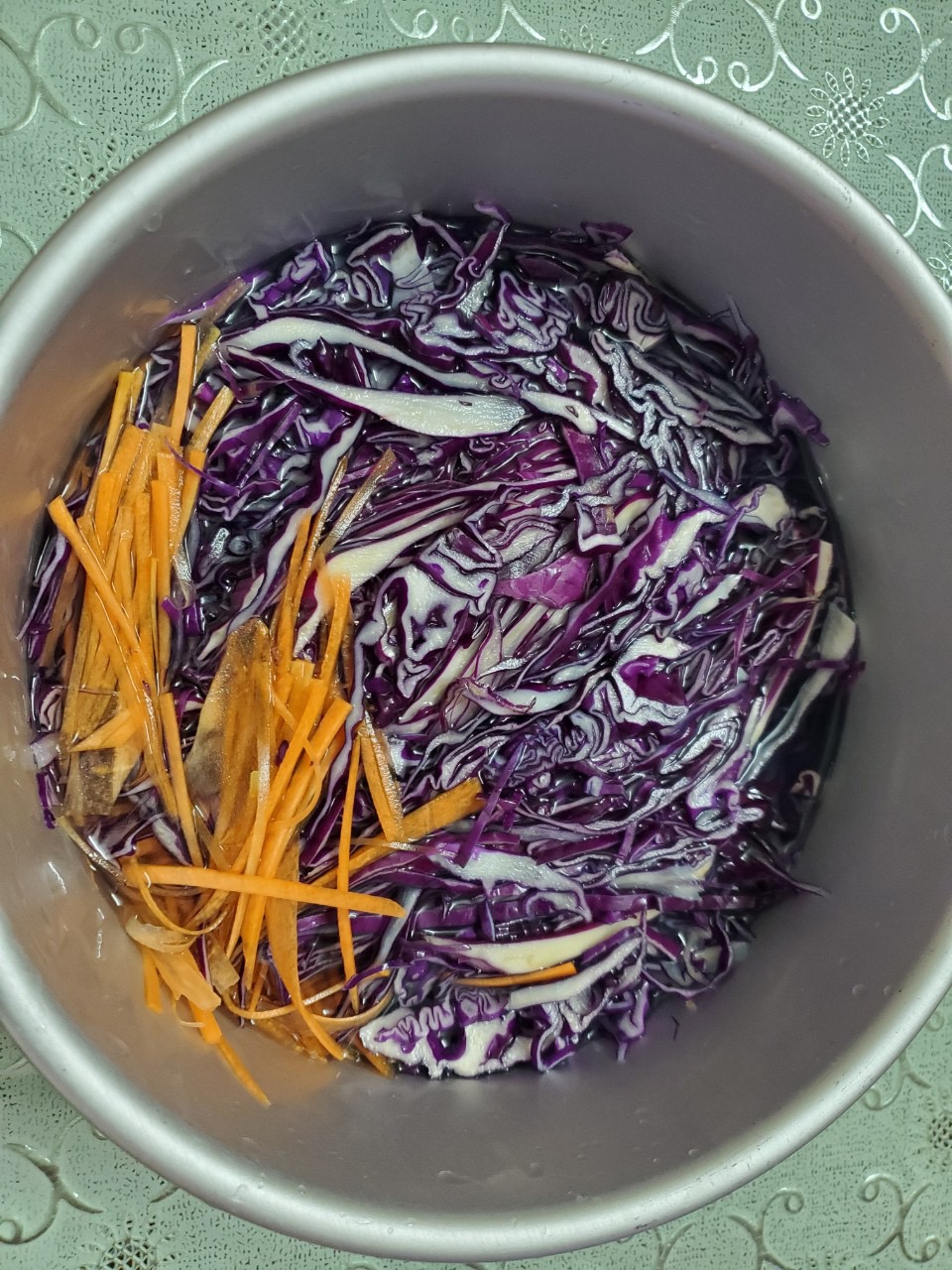 Rửa sạch các nguyên liệu, gọt vỏ và cắt cà rốt, dưa chuột thành các sợi mỏng (giữ nguyên vỏ dưa chuột để giữ vị giòn, loại bỏ ruột dưa chuột nha), bắp cải tím cũng cắt thành sợi mỏng. Bạn nên ngâm rau thơm, bắp cải tím, cà rốt vào nước muối cho sạch (khoảng 20 phút), không cần ngâm dưa chuột nhé.
Step 2:
Roast the peanuts in a hot pan for about 10 minutes over low heat until the peanuts are golden. After the peanuts have cooled, peel and pound them. Peanuts are always an indispensable ingredient in Vietnamese salads, they add crunch and fat to the dish. Salads would be really boring without peanuts, which can be considered the most important ingredient in salads.
Rang lạc trên chảo nóng khoảng 10 phút trên lửa nhỏ cho đến khi lạc chín vàng. Sau khi lạc nguội, bạn bóc vỏ và giã nhỏ. Lạc luôn là một thành phần không thể thiếu trong các món gỏi của người Việt, chúng tạo thêm độ giòn và béo cho món ăn. Salad sẽ thực sự nhàm chán nếu không có đậu phộng, đây có thể coi là thành phần quan trọng nhất trong món salad.
Step 3: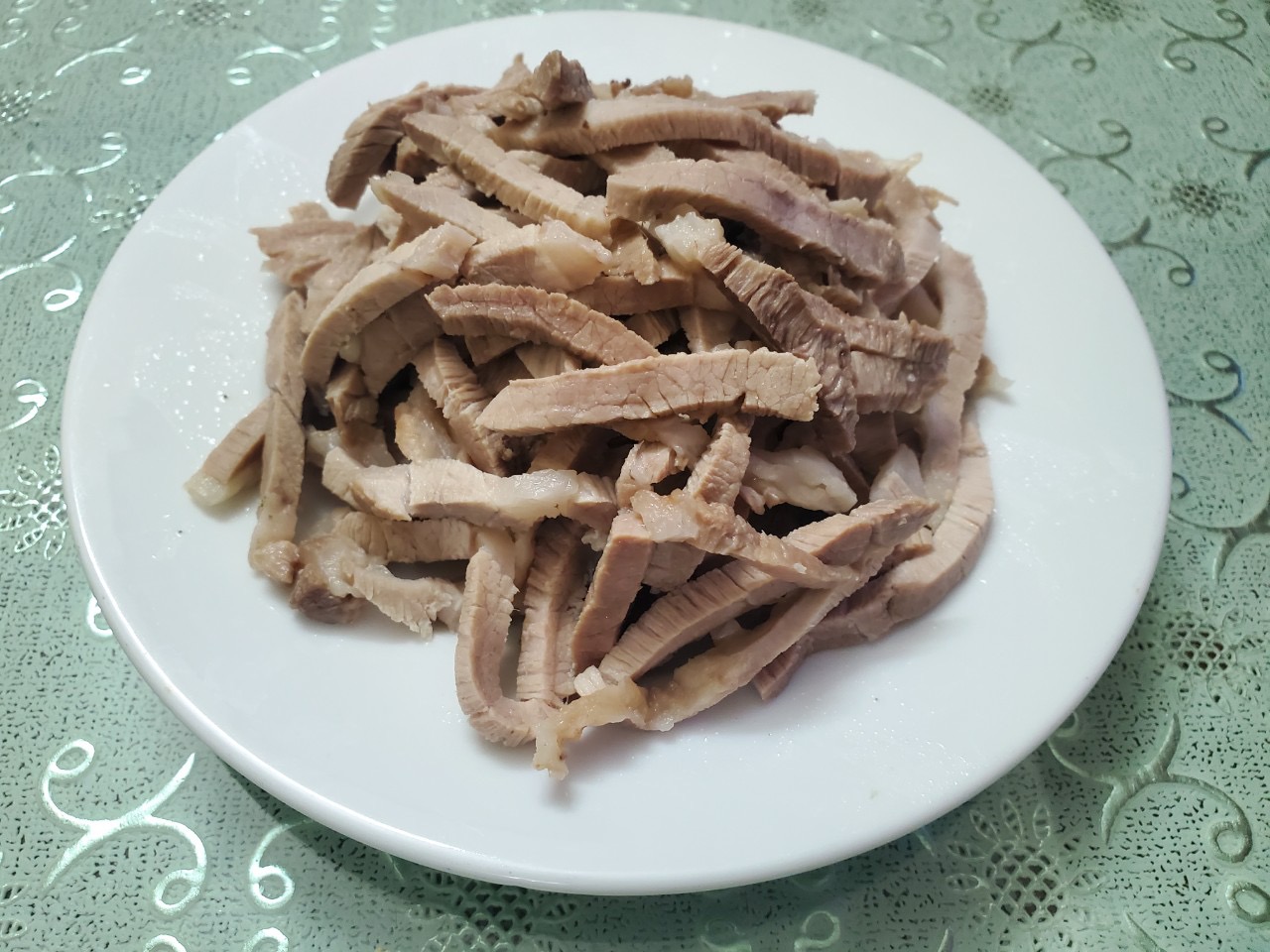 You can choose pork shoulder, pork belly or pork ears for this salad. First clean the meat by washing the meat several times with water. Then add the meat to the pot and boil until the meat turns white, then turn off the heat, transfer the meat to the basket and then rinse with water, wash off the dirt of the meat in the pot. Add the meat back to the pot, add the water and simmer until the meat is cooked through, about 20 minutes.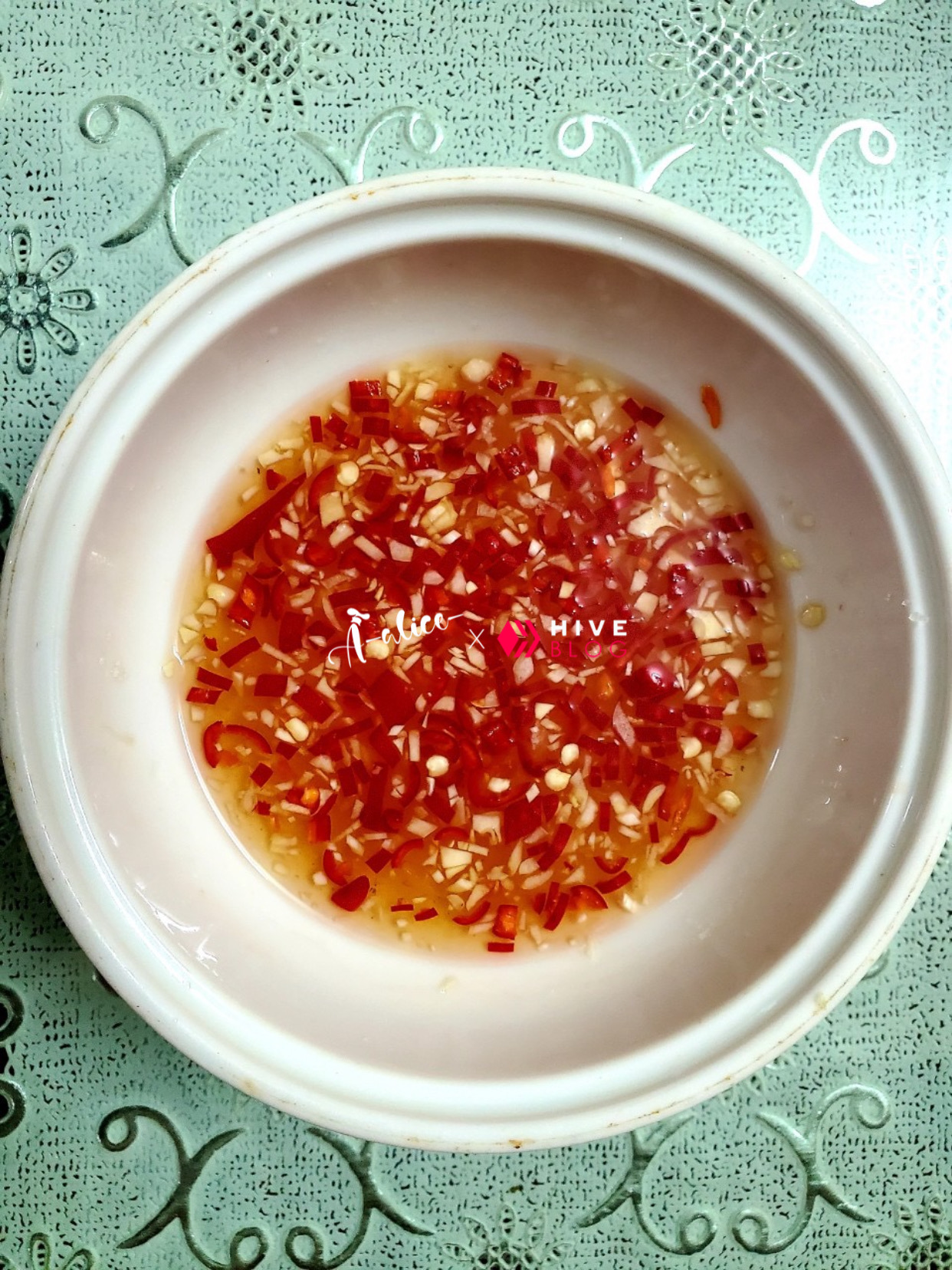 Transfer to a cutting board and let cool, cutting meat into thin strips. Mix the sauce according to the ratio, 2 tablespoons fish sauce, 2 tablespoons sugar, 1/2 lemon and 1 chili, 5 cloves of crushed garlic if the salad is still pale, add 1/2 teaspoon of salt. Mix all ingredients together then sprinkle peanuts on top.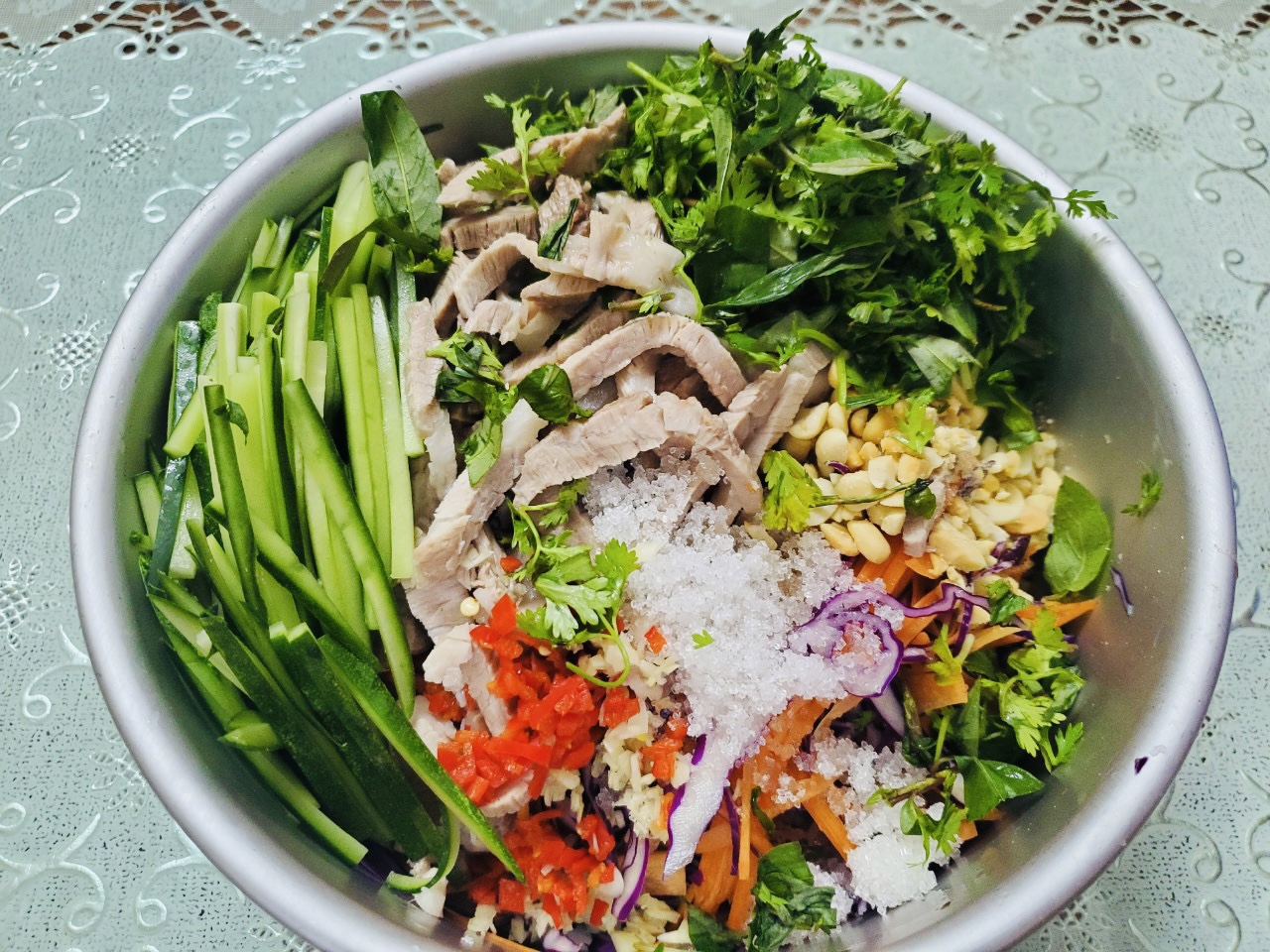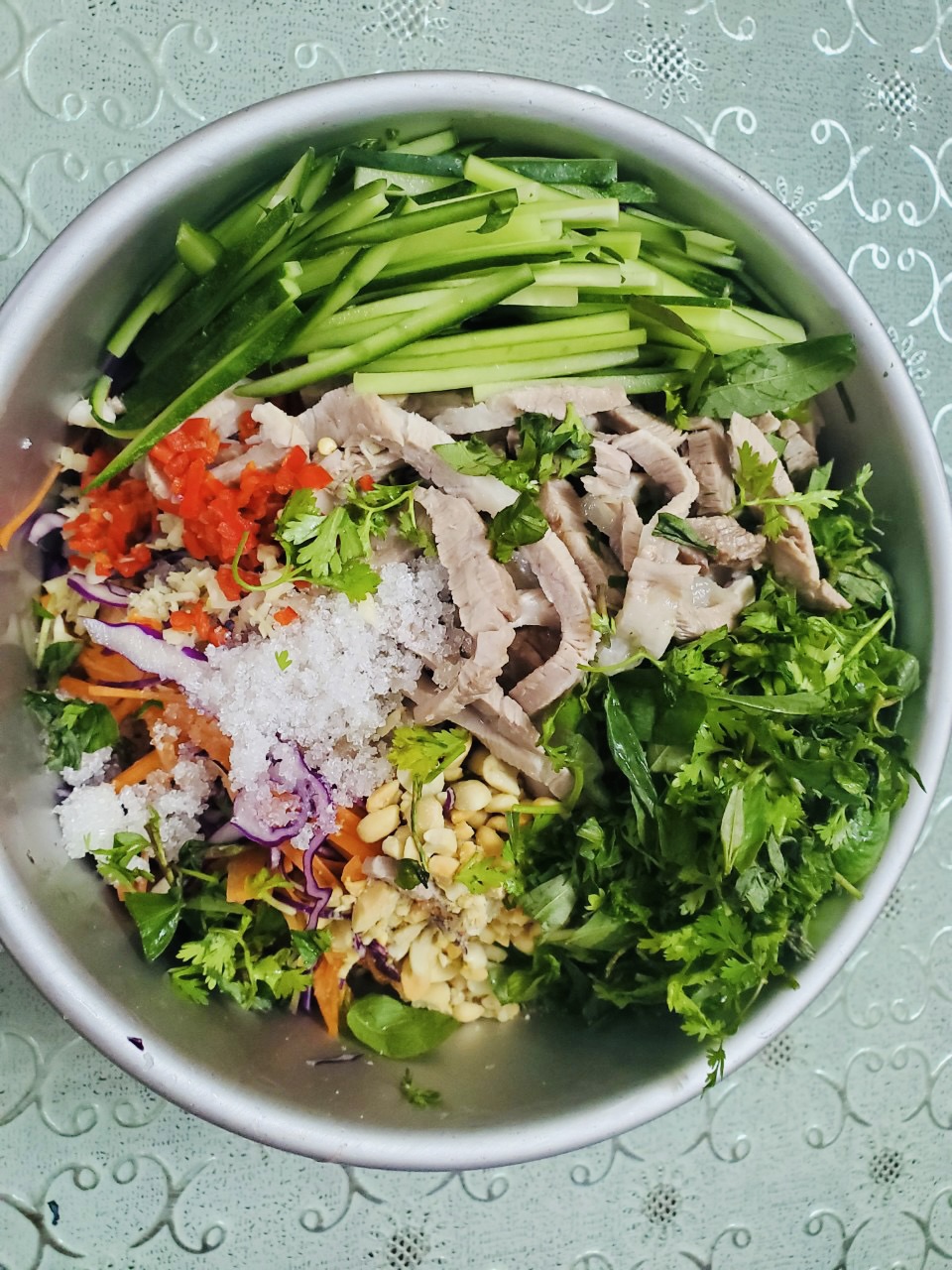 Bạn có thể chọn vai heo, ba chỉ heo hoặc tai heo cho món nộm này này. Đầu tiên làm sạch thịt bằng cách rửa thịt nhiều lần với nước. Sau đó cho thịt vào nồi đun đến khi thịt chuyển sang màu trắng đục thì tắt bếp, chuyển thịt ra rổ rồi rửa lại với nước, rửa sạch chất bẩn của thịt trong nồi. Cho thịt trở lại nồi, thêm nước và đun nhỏ lửa cho đến khi thịt chín, khoảng 20 phút. Chuyển ra thớt và để nguội, cắt thịt thành các dải mỏng. Pha nước chấm theo tỉ lệ, 2 thìa nước mắm, 2 thìa đường, 1/2 quả chanh và 1 quả ớt, 5 tép tỏi đập dập nếu ăn thử mà nộm vẫn còn nhạt thì cho 1/2 thìa muối. Trộn tất cả các nguyên liệu với nhau sau đó rắc đậu phộng lên trên.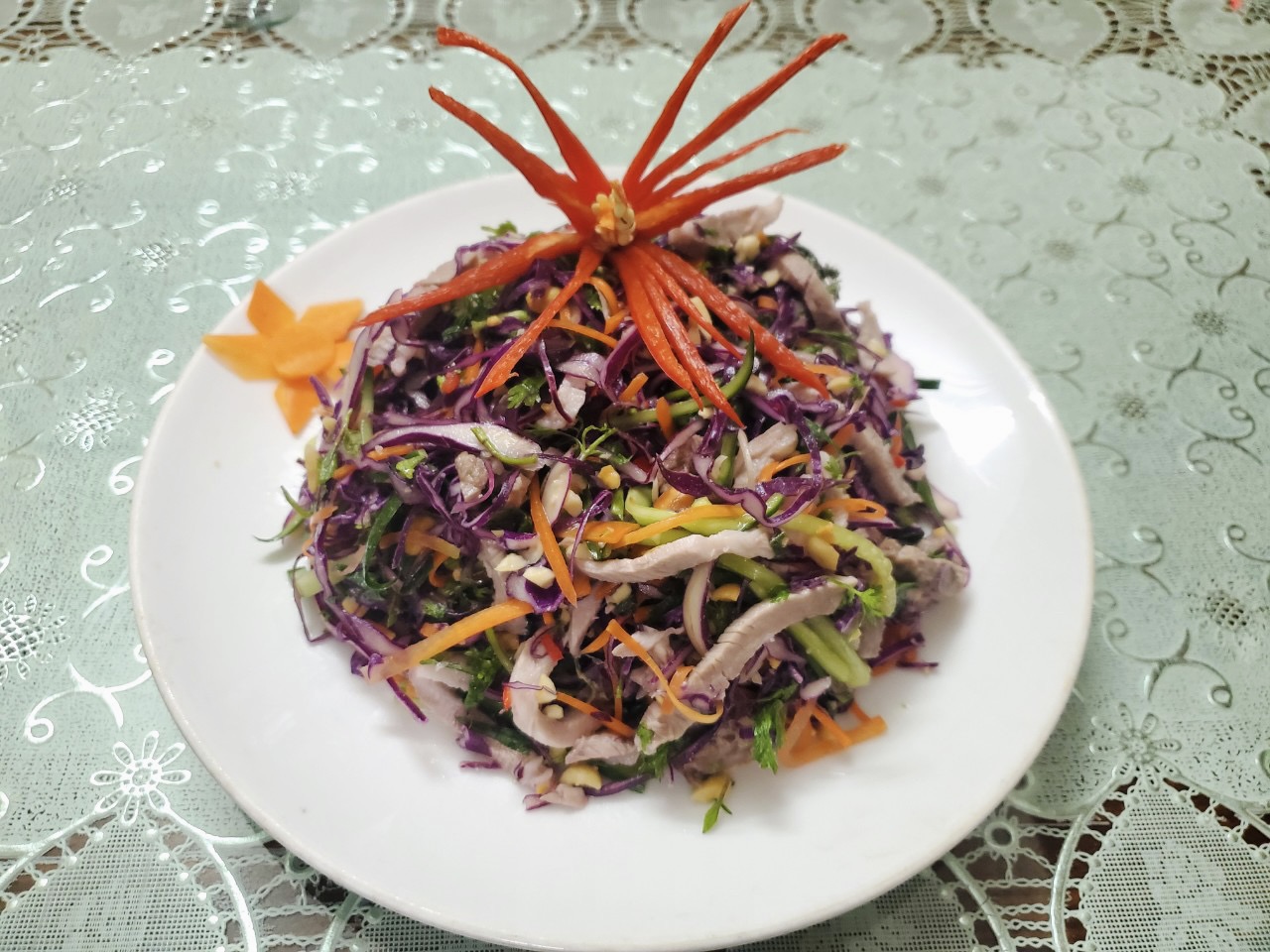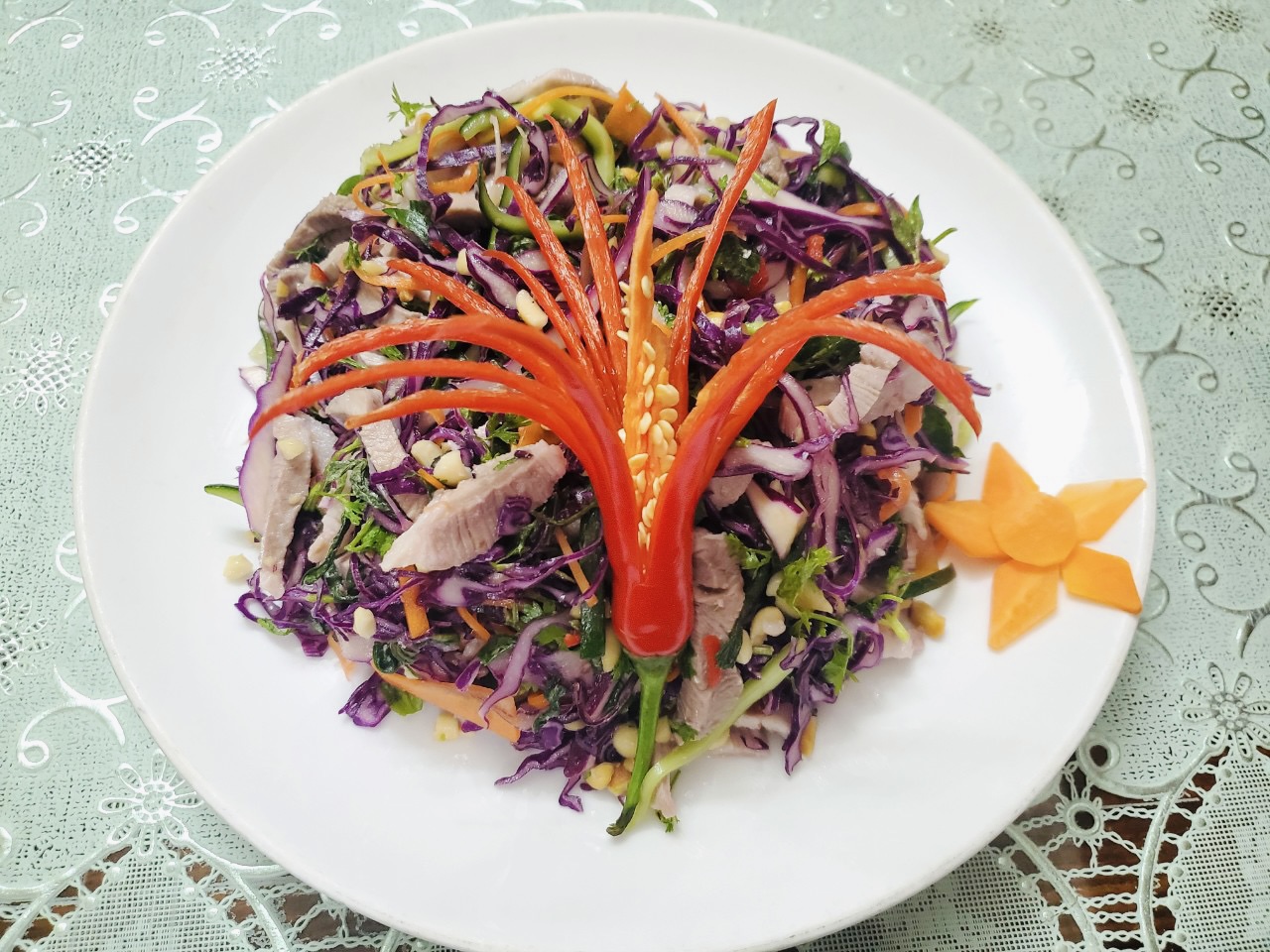 ---


I am a political student, I am 22 years old. I love cooking, traveling and photography.❤️
100% images and content belong to me with iphone, hope you like it ^^
---
---