SERIES FOOD #642: Beef Tendon & Lemongrass And Quail Eggs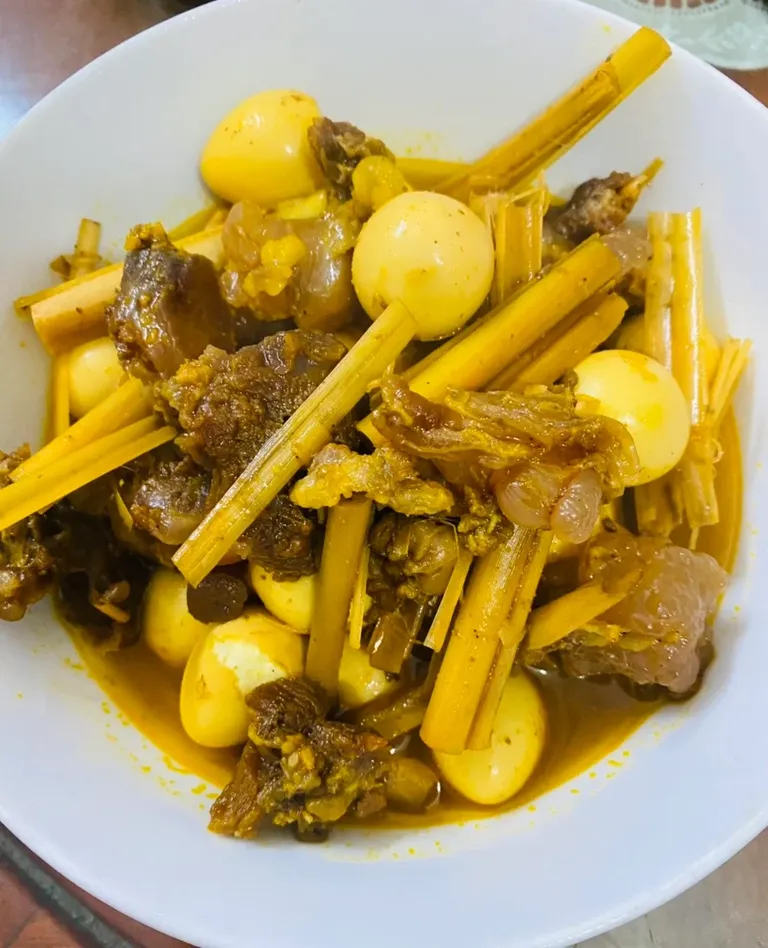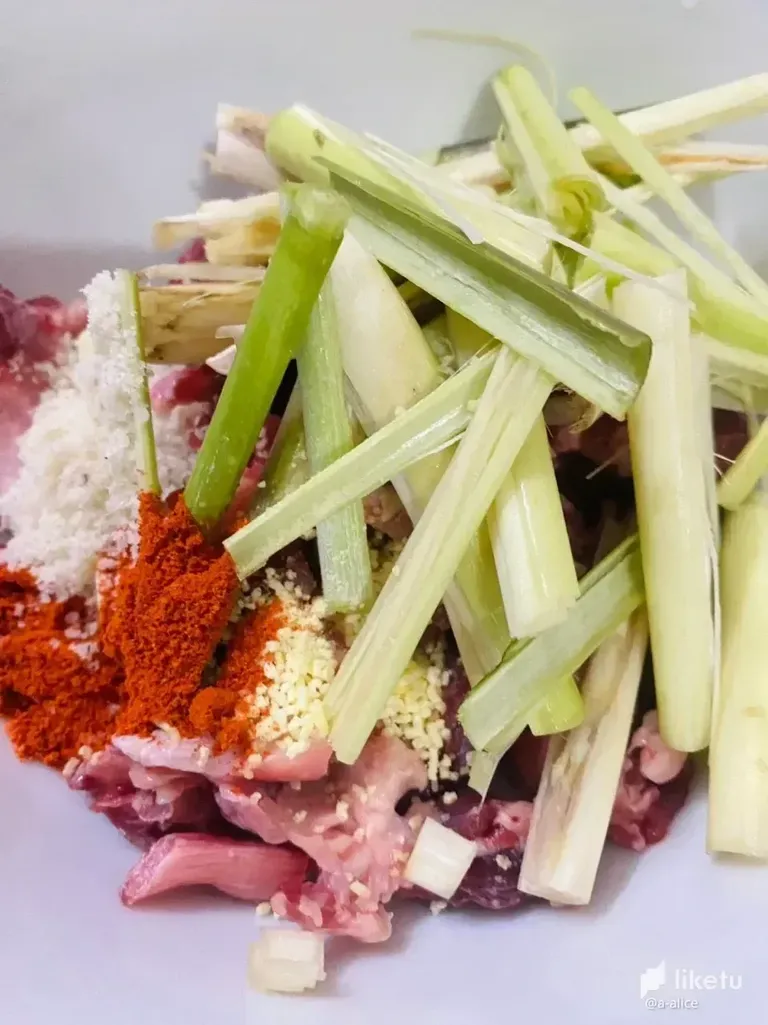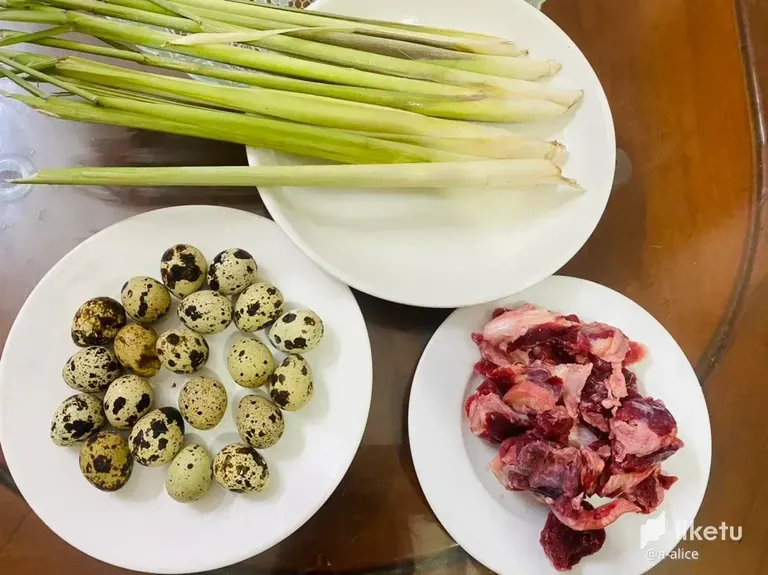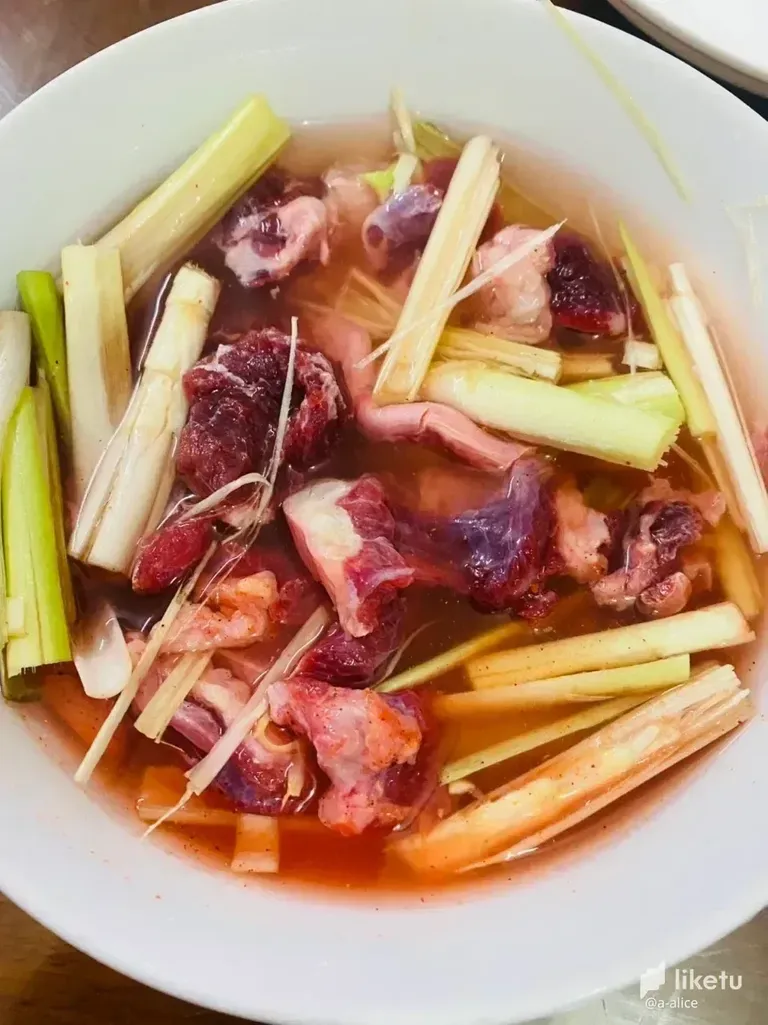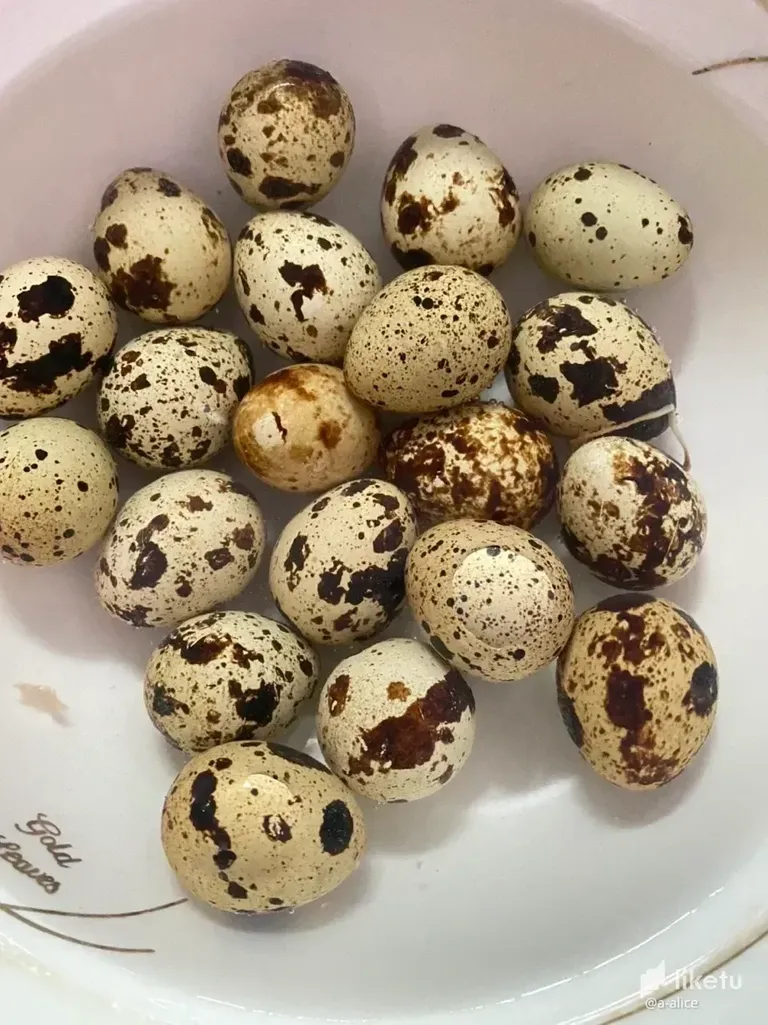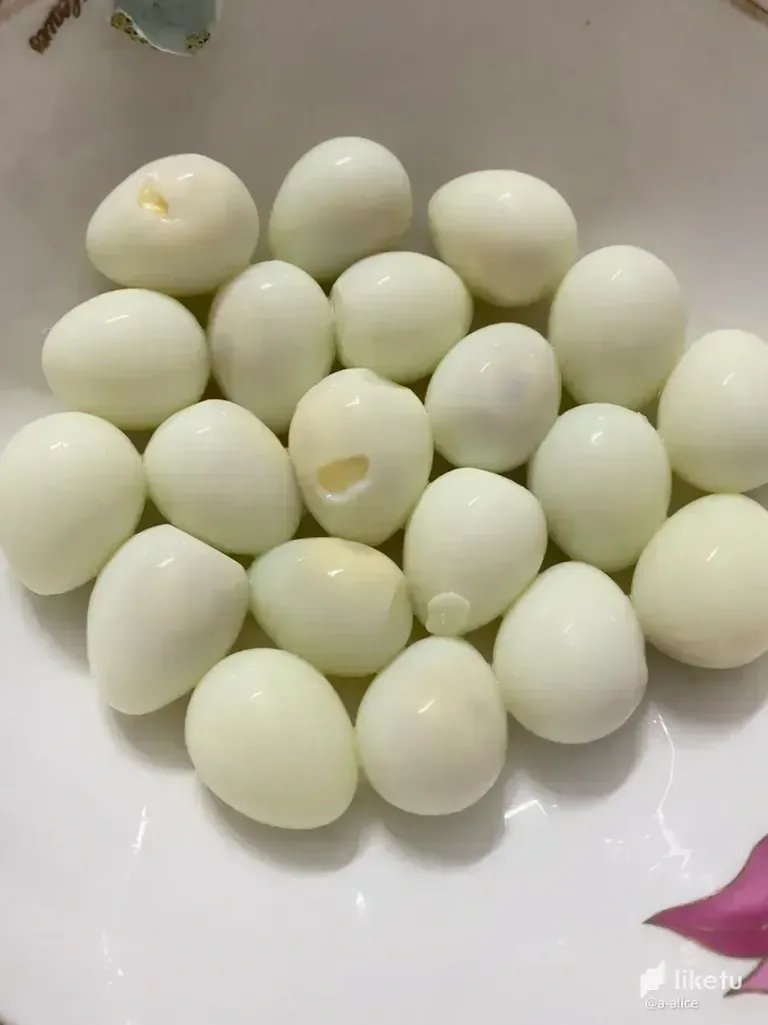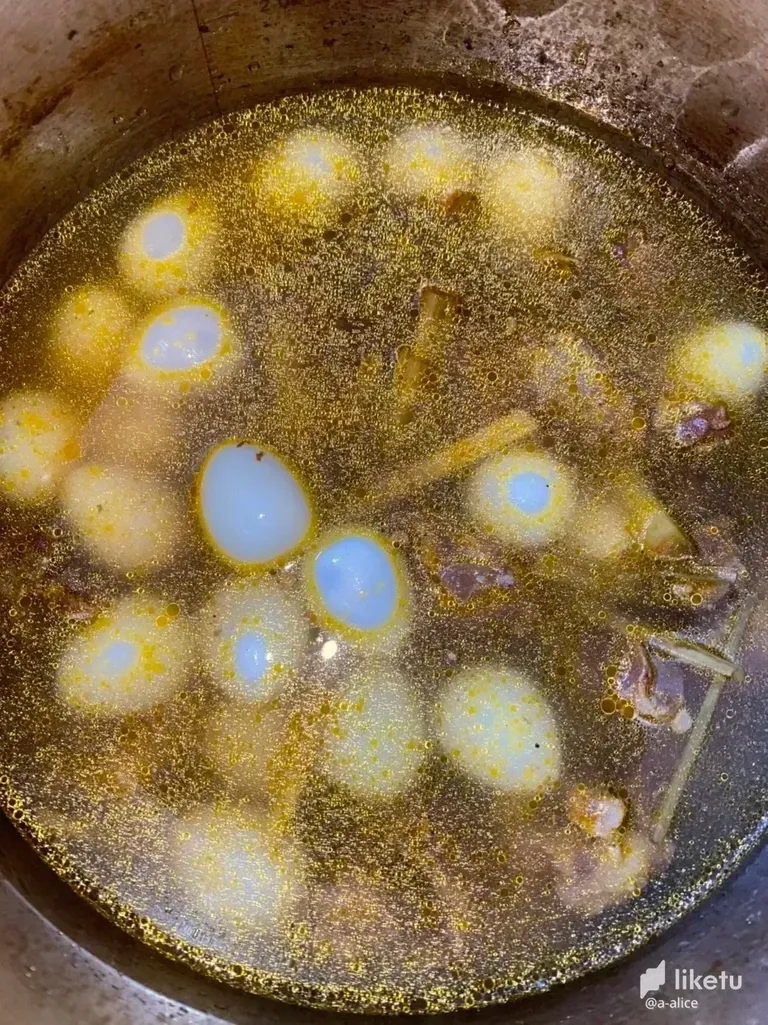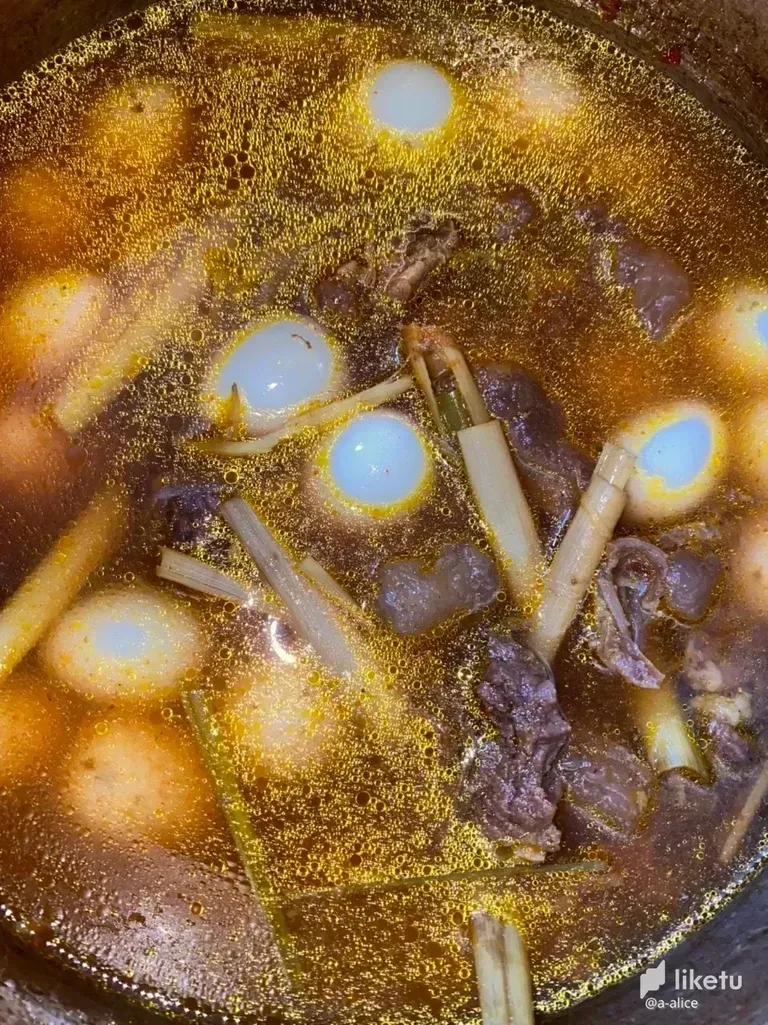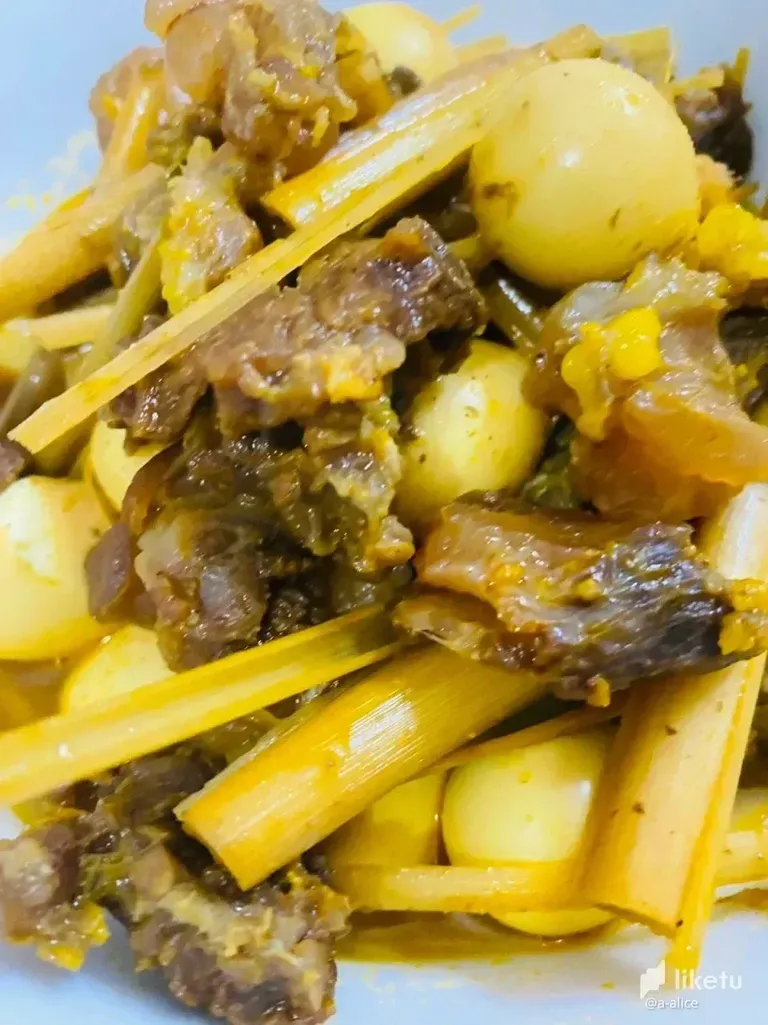 We usually braise quail eggs with pork meat but today, I will introduce Braised beef tendon with quail egg recipe which comes from much tasty Vietnamese food. Braised beef is soft and crispy with delicious eggs, they are sweet and salty at the same time. Yummy and super easy and affordable to cook at home. This dish is extremely nutritious, why don't you try it? Get your steamed rice or noodle ready because this dish will for sure be a crowd pleaser side dish that you guys will like.
Food ingredients:
Lemongrass tubers
Beef tendon
Quail eggs
Cashew flour
Thành phần thực phẩm:
Củ sả
Gân bò
Trứng cút
Bột điều
Step 1:
Fill the pan with water, then boil on the stove over high heat. When the water boils, add the quail eggs and boil for about 7-10 minutes. How to check if the egg is cooked or not: use chopsticks to remove the egg from the pot, if the egg is not cooked it will be very slippery and you will not be able to pick it up. When the time is up, drain the quail eggs and transfer them to a large bowl of cold water to stop the cooking process. Roll the quail eggs down on a flat surface to soften the shells, then peel the quail eggs.
Đổ nước vào chảo, bắc lên bếp đun sôi trên lửa lớn. Khi nước sôi, bạn cho trứng cút vào đun cùng khoảng 7 - 10 phút. Cách kiểm tra trứng chín hay chưa: dùng đũa gắp trứng ra khỏi nồi, nếu trứng chưa chín sẽ rất trơn và bạn không thể gắp được. Khi hết thời gian, vớt trứng cút ra bát nước lạnh. Lăn trứng cút xuống mặt phẳng cho mềm vỏ, sau đó bóc vỏ trứng cút.
Step 2:
Rinse the beef in a mixture of salt water and vinegar, then rinse the beef again with water. Cut beef tendon into bite-sized pieces, then blanch in boiling water for about 30s, then drain. Marinate beef tendon with salt, MSG, chopped lemongrass, cashew flour for 30 minutes.
Rửa sạch thịt bò trong hỗn hợp nước muối và dấm, sau đó rửa lại thịt bò với nước. Gân bò cắt miếng vừa ăn, chần qua nước sôi khoảng 30s rồi để ráo. Ướp gân bò với muối, bột ngọt, sả băm nhỏ, bột điều trong 30 phút.
Step 3:
In a pressure cooker, add water to cover the beef tendons. Cover the pressure cooker and cook for about 15 minutes. Let the pot rest for about 20 minutes, wait for the steam to come out, then open the lid of the pot.
Cho nước vào nồi áp suất, cho nước xâm xấp mặt gân bò. Đậy nắp nồi áp suất và nấu trong khoảng 15 phút. Để nồi nghỉ khoảng 20 phút, đợi hơi bốc ra rồi mở nắp nồi.
Step 4:
Add the quail eggs to the pot, adjust salt and MSG if needed, cook over low heat to let all the flavors infuse into the quail eggs (about 20-30 minutes), or when the quail eggs turn golden, turn off the heat.
Thêm trứng cút vào nồi, điều chỉnh muối và bột ngọt nếu cần, đun trên lửa nhỏ để toàn bộ hương vị ngấm vào trong trứng ( khoảng 20-30 phút), hoặc khi trứng chuyển sang màu vàng thì tắt bếp.
100% images and content belong to me with iPhone, hope you like it ^^
---
For the best experience view this post on Liketu
---
---