Winter Melon With Minced Meat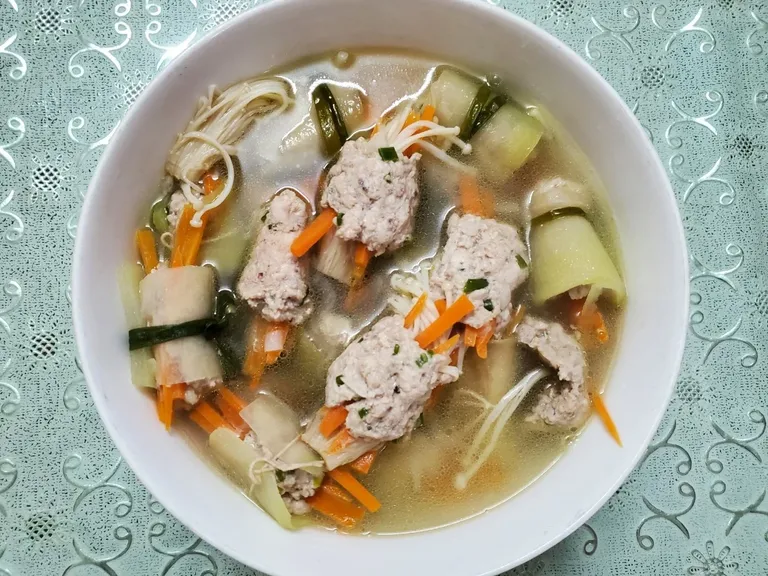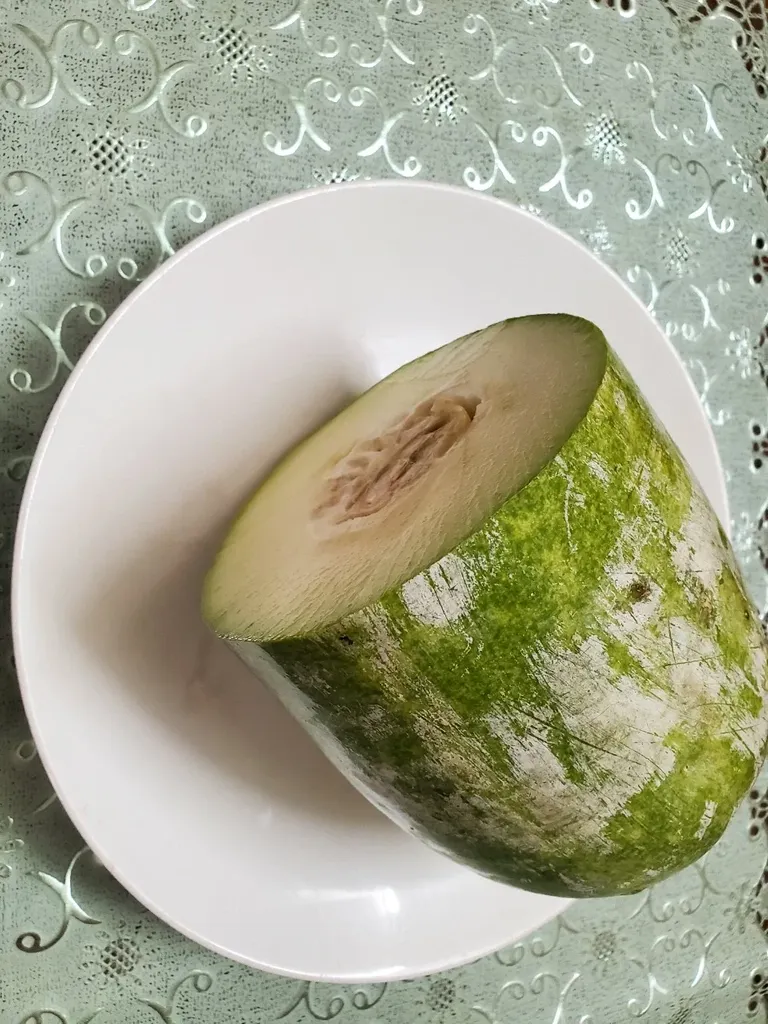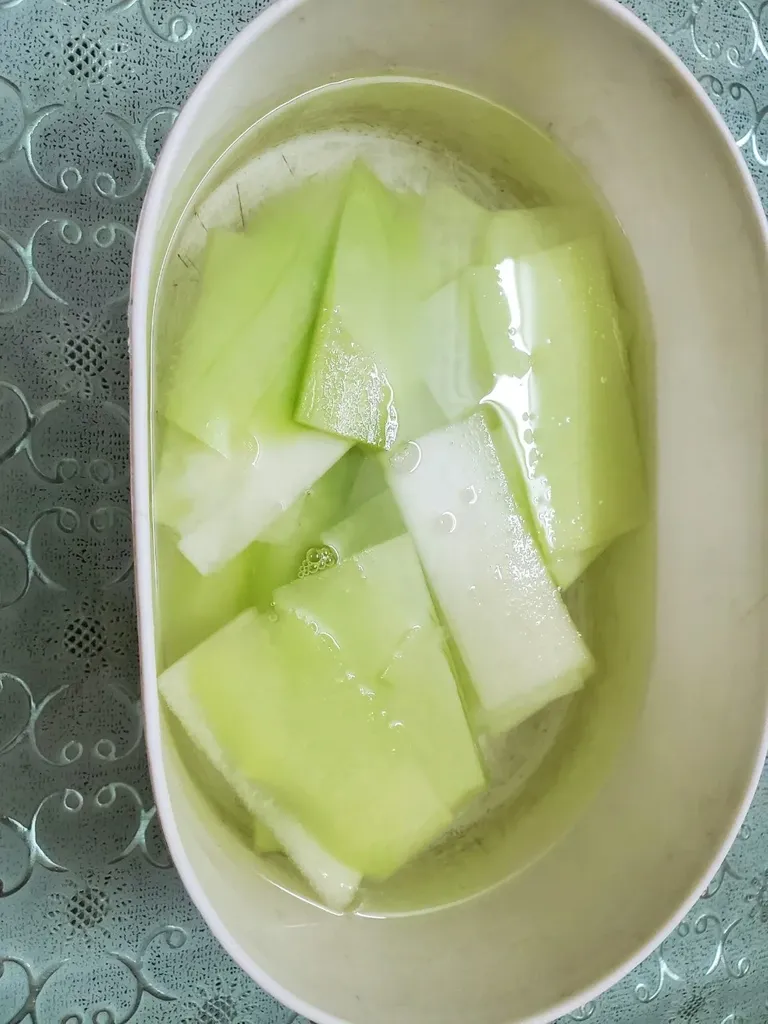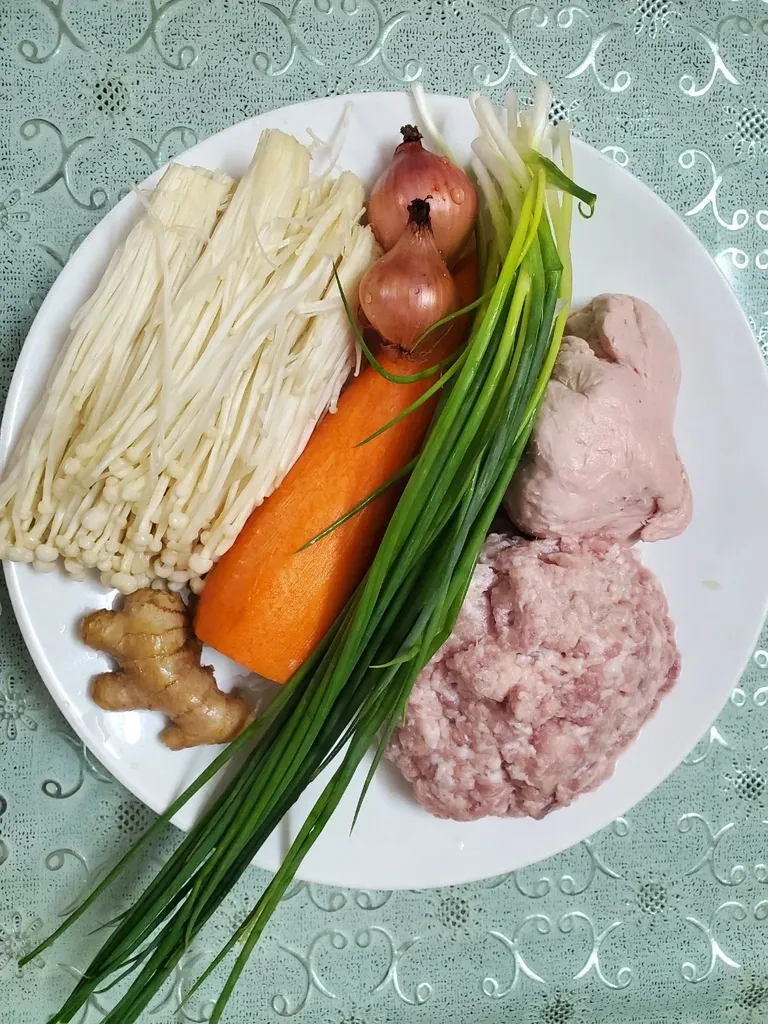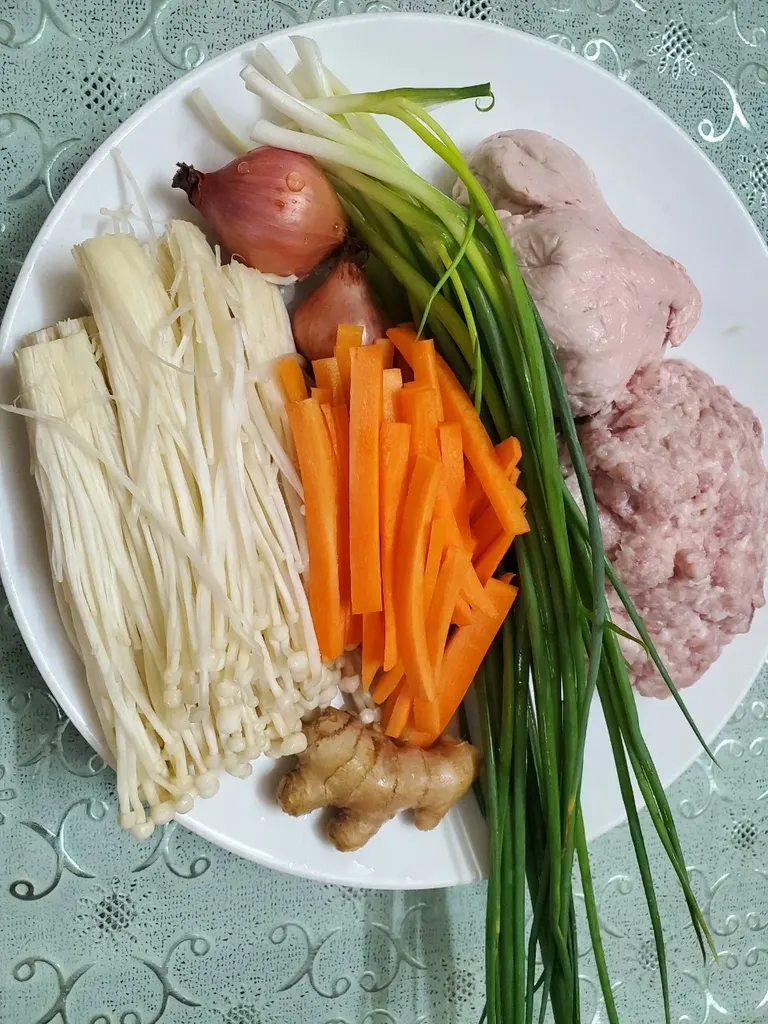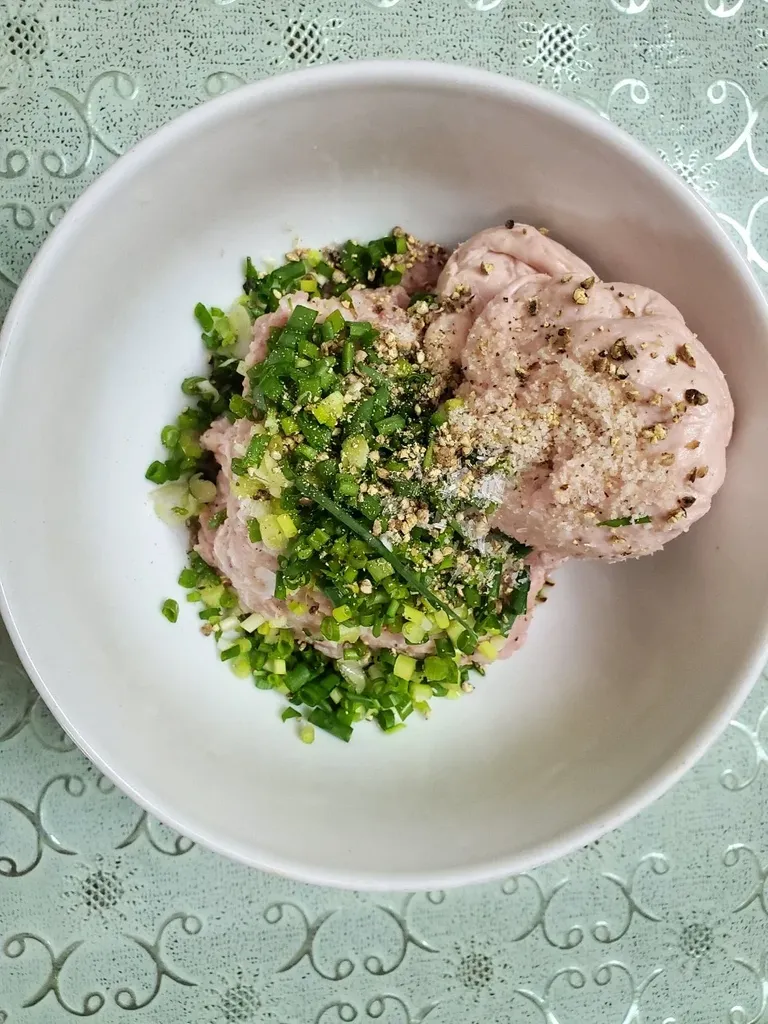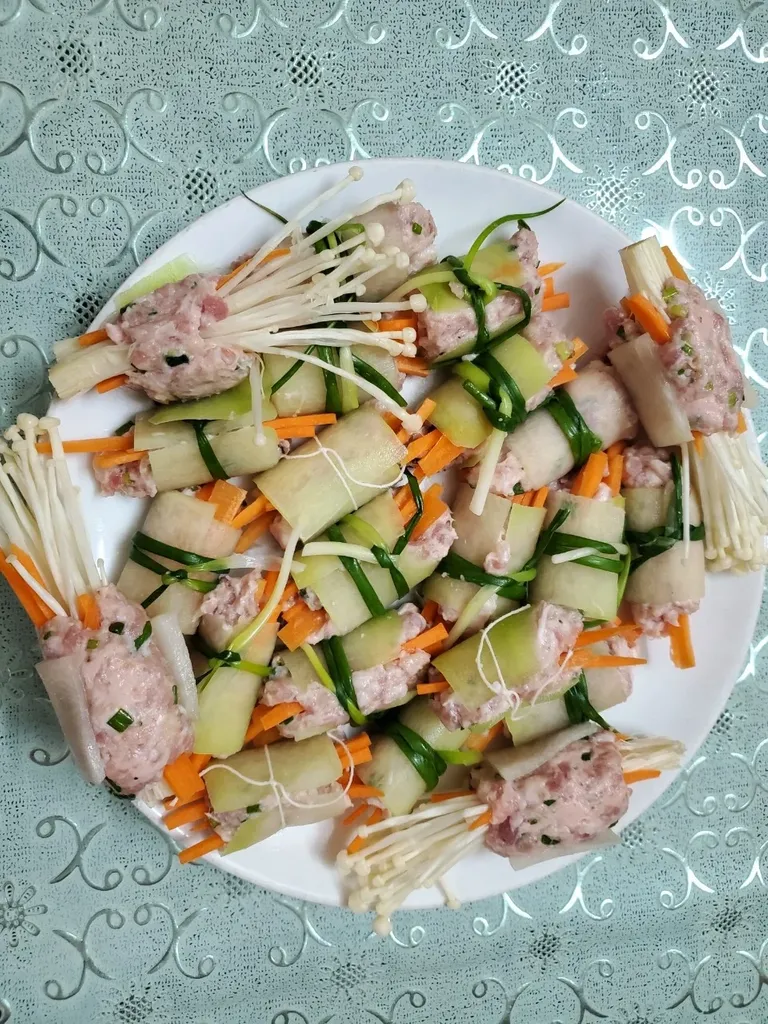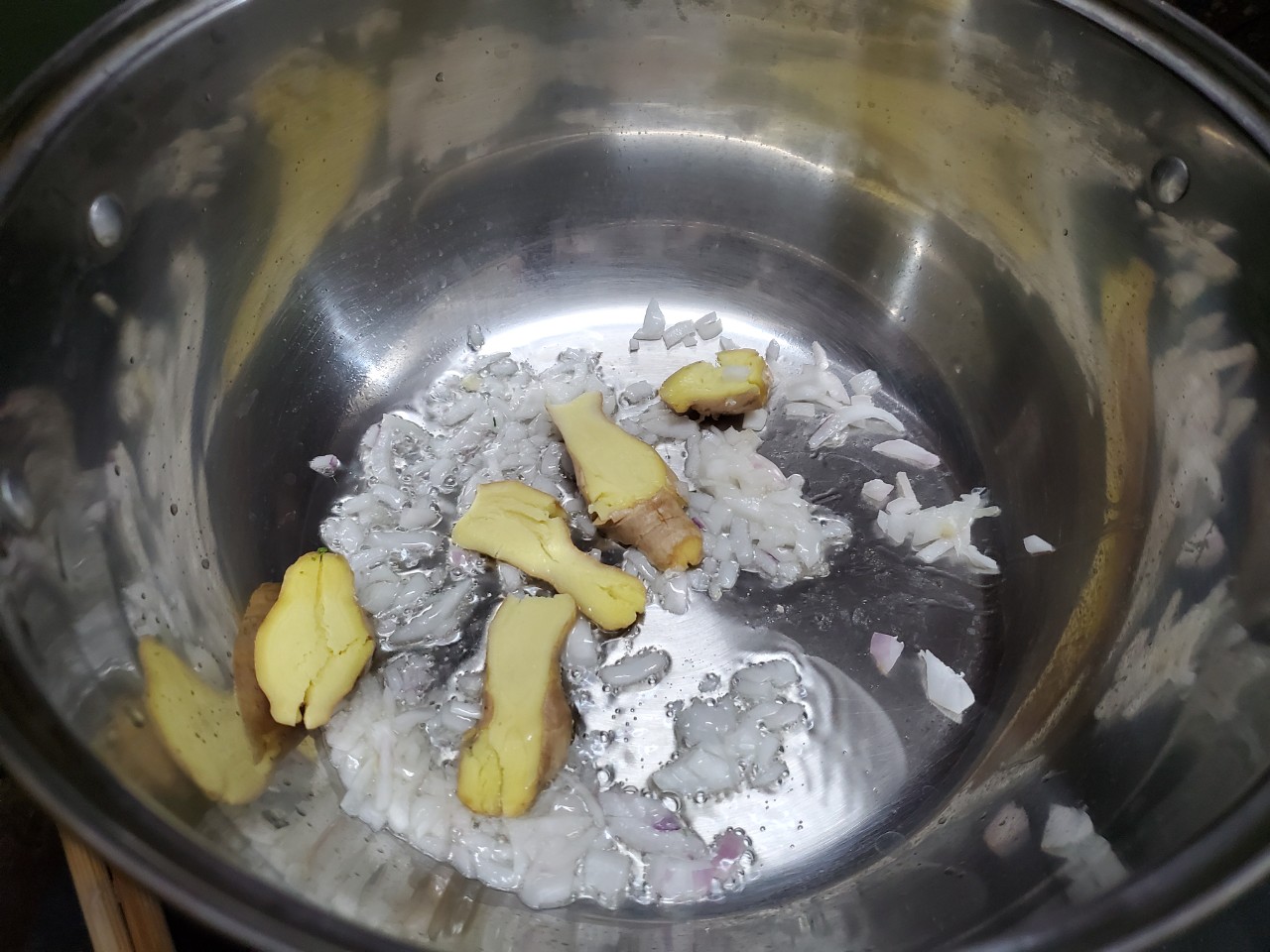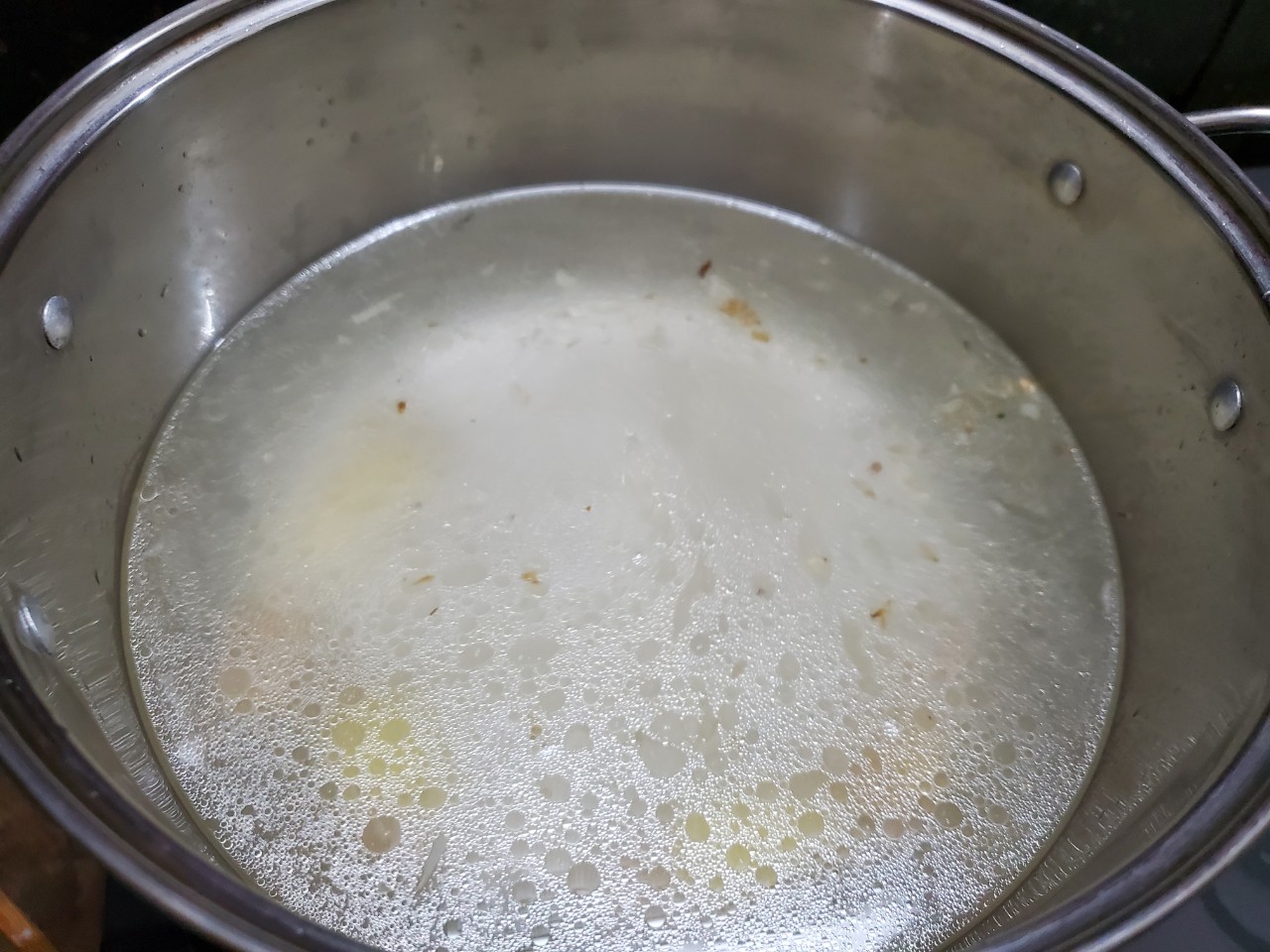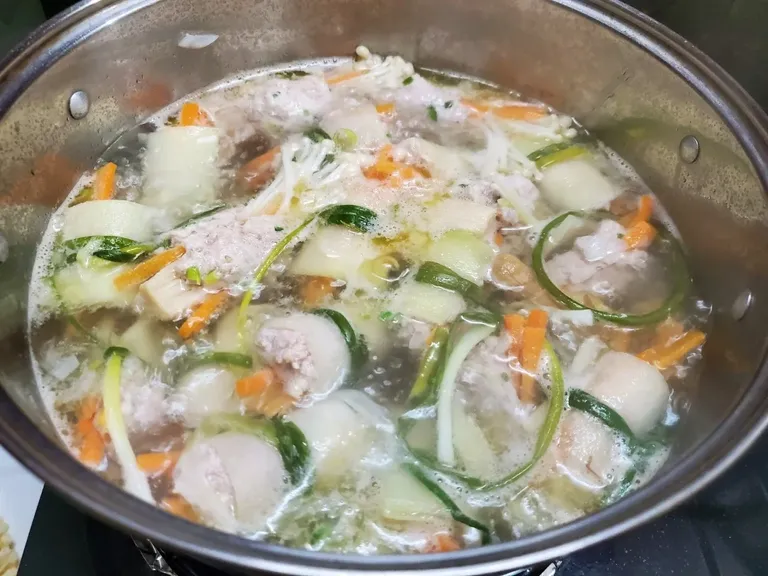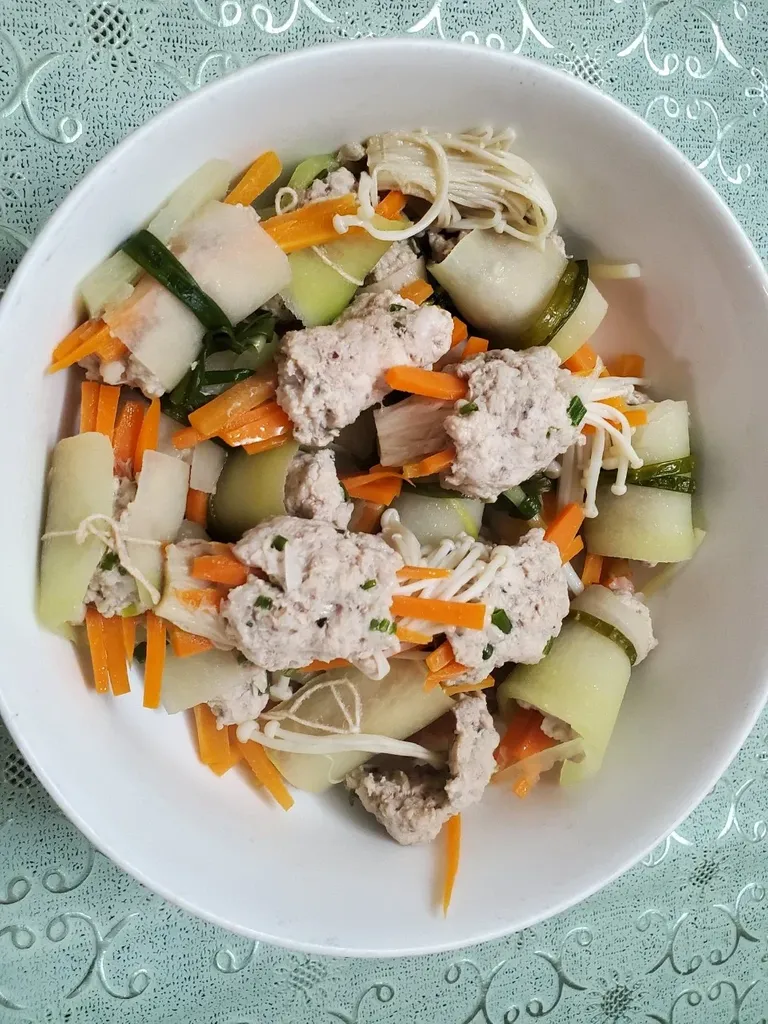 If you are tired of the monotonous boiled winter melon, you can transform the winter melon soup into a more unique dish with minced pork and other vegetables. As you know, winter melon is a popular vegetable among Vietnamese people, winter melon is not only delicious but also rich in vitamins and nutrients, helping the body cool down, cool the liver, and nourish the lungs. The winter melon soup is so familiar in everyday family meals, so to make this soup more unique and refreshing, you can make winter melon soup with minced meat and mushrooms. This is a delicious, nutritious, eye-catching dish. This dish looks complicated but is extremely easy to make, with just a little clever and a little time in the kitchen, you can cook this especially delicious and nutritious soup for your family. . Let's learn how to make this dish!
Nếu bạn đã cảm thấy chán ngán món bí xanh luộc đơn điệu thì có thể biến đổi món canh bí xanh thành một món ăn độc đáo hơn cùng với thịt băm và các loại rau củ khác. Như bạn đã biết, bí xanh là một loại rau củ phổ biến với người Việt Nam, bí xanh không chỉ ngon mà còn nhiều vitamins và dinh dưỡng, giúp cơ thể giải nhiệt, mát gan, bổ phổi. Món canh bí xanh đã quá quen thuộc trong bữa cơm gia đình hàng ngày, vì vậy để làm cho món canh này trở nên độc đáo và mới mẻ hơn, bạn có thể làm món canh bí xanh cuốn thịt băm và nấm. Đây là một món ăn ngon, giàu dinh dưỡng, màu sắc bắt mắt. Món ăn này trông có vẻ phức tạp nhưng lại cực kì dễ làm, chỉ cần bạn khéo léo một chút và dành chút thời gian vào bếp, bạn có thể nấu được món canh đặc biệt thơm ngon, bổ dưỡng này dành tặng gia đình mình. Chúng ta hãy cùng tìm hiểu cách làm món ăn này nhé!
Ingredients
Winter melon
Minced pork
Carrot
Enoki mushroom
Shallot
Scallion
Ginger
Fish Sauce
Salt
Pepper
MSG
Nguyên liệu
Bí xanh
Thịt băm
Cà rốt
Nắm kim châm
Hành khô
Hành lá
Gừng
Mắm
Muối
Hạt tiêu
Mỳ chính
Step 1:
The winter melon bought from the market peeled the winter melon, removed the intestine, then washed it with water and cut it into pieces with the width and length of 4x6 cm. Wash the green onions, remove the yellow, wilted leaves. Some of the scallions are left whole to make a lanyard, the rest are finely chopped to mix with the other ingredients. Then soak the winter melon and scallions in boiling water so that the pieces of the winter melon are soft and the scallions are flexible, making them easy to roll.
Bí xanh mua từ chợ gọt vỏ bí, bỏ rượt bí sau đó rửa sạch với nước rồi thái bí thành những miếng có kích thuớc chiều rộng và chiều dài là 4x6 cm. Hành lá rửa sạch, loại bỏ những lá vàng, héo úa. Một số hành lá giữ nguyên để làm dây buộc, phần còn lại thái nhỏ để trộn với các thành phần khác. Sau đó ngâm bí và hành lá với nước sôi để các miếng bí mềm và hành lá dẻo sẽ giúp chúng dễ cuốn.
Step 2:
Peeled ginger, washed and smashed. Carrots are peeled, washed and cut into long thin strips. Enoki mushrooms remove the roots, wash and dry. Buy pork from the market, wash and mince it, or you can buy whole minced pork at the market. Shallot peeled, thinly sliced or smashed.
Gừng gọt vỏ, rửa sạch rồi đập dập. Cà rốt gọt vỏ, rửa sạch rồi thái thành những sợ dài mỏng. Nấm kim châm loại bỏ rễ, rửa sạch rồi để ráo. Thịt lợn mua từ chợ, rửa sạch rồi băm nhuyễn, hoặc bạn có thể mua sẵn thịt lợn băm nguyên ở chợ. Hành khô lột vỏ, thái mỏng hoặc đập dập.
Step 3:
Take a bowl, put minced pork in a bowl, add green onions to it, add fish sauce, salt, pepper, and main noodles to your taste and mix well. Start rolling the winter melon and minced pork. Take a piece of winter melon with minced pork with carrots and enoki mushrooms and then tie the scallions to fix the winter melon around the minced pork, carrots and enoki mushrooms. Do the same with the rest of the winter melon pieces. Arrange our plates and prepare to boil.
Lấy một cái bát tô, cho thịt băm vào tô, cho thêm hành vào đó, thêm mắm, muối, hạt tiêu, mỳ chính sao cho vừa khẩu vị bạn rồi trộn đều. Bắt đầu cuốn bí và thịt băm. Lấy một miếng bí cuốn thịt băm cùng cà rốt và nấm kim châm lại rồi lấy hành lá buộc để cố định miếng bí bao xung quanh thịt băm, cà rốt và nấm kim châm. Làm tương tự với các miếng bí còn lại. Xếp chúng ta đĩa rồi để chuẩn bị luộc.
Step 4:
Put a pot on the stove, add a little cooking oil, then add shallot and ginger to the pot, stir well, then add a moderate amount of water to cook soup in the pot to boil. When the water boils, drop the winter melon ingredients into the pot and cook until the pork is cooked through. Taste the broth and then add seasoning to taste. After the winter melon soup is cooked with minced pork, scoop it out into a bowl to enjoy.
Bắt một cái nồi lên bếp, thêm một ít dầu ăn, sau đó thêm hành khô và gừng vào nồi đảo đều, sau đó cho một lượng nước để nấu canh vừa phải vào nồi đun sôi. Khi nước sôi, thả nguyên liệu bí xanh cuộn thịt vào nồi đun cho đến khi thịt chín. Nêm thử nước canh rồi thêm gia vị sao cho vừa khẩu vị. Sau khi canh bí cuộn thịt băm chín, bạn múc ra bát để thưởng thức.
100% images and content belong to me with iPhone, hope you like it ^^
---
For the best experience view this post on Liketu
---
---