Jumping Spider on Green Leaves

It's always been great to see jumping spiders, especially their eyes that tempted me so badly to see the detail thru macro lens. So this afternoon, I headed out to the bush where I could find nice subjects to be shot, turned out, I found this spider. The bush was located near the village street and that was my third time visiting this area. I did not actually expect that I would find this spider around here until my friend told me that he just found a jumping spider resting on a folding leaf. Right after he was done with the shots, I came up to the hill and started to play with some clicks, hard to leave such a beautiful piece of nature. As it was a very small species of spider which I believe I would not be able to take with my DSLR, I used a smartphone plus an external macro instead.
I was thrilled to see it calm there, so I could freely take the shots from various angles. What I dearly love about the spider are the eyes that, for a moment, stared at me before it moved away. Unlike the other days when I shot jumping spider, it liked to make long jumps and sometimes it used its skill to block the macro lens which of course I had to spend time waiting for it to return to where it belongs.
Jumping spiders or the Salticidae are a family of spiders. As of 2019, it contained over 600 described genera and over 6,000 described species, making it the largest family of spiders at 13% of all species. Jumping spiders have some of the best vision among arthropods and use it in courtship, hunting, and navigation. source
---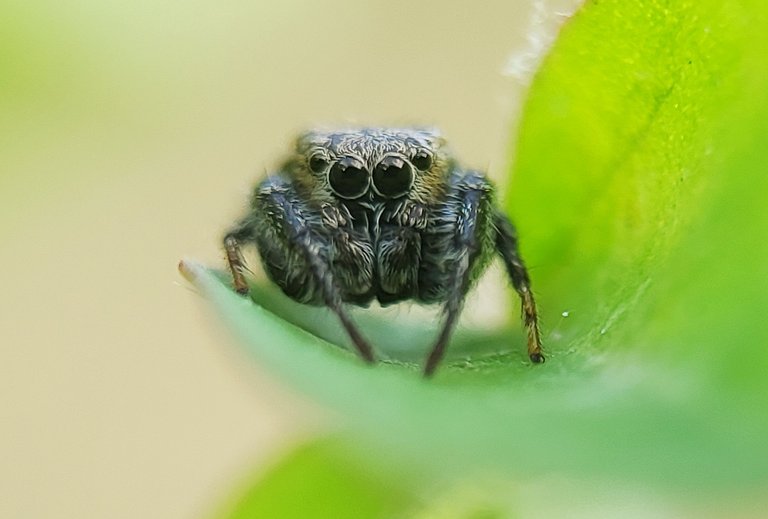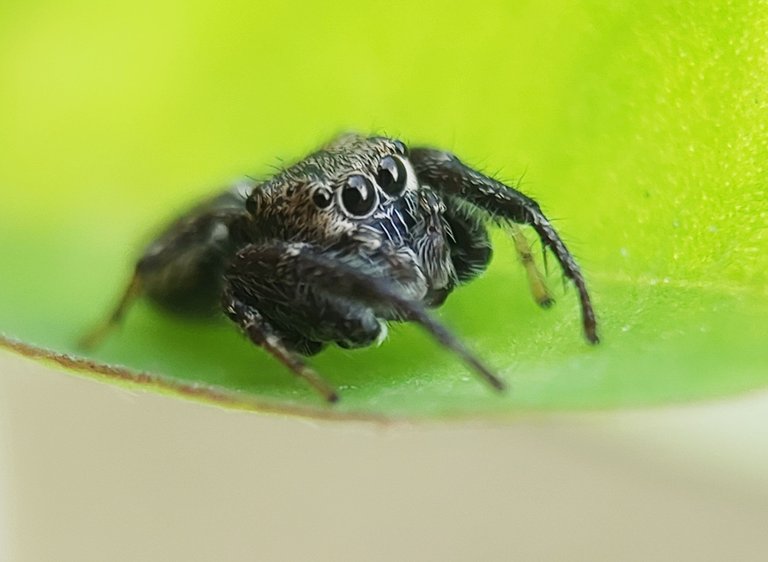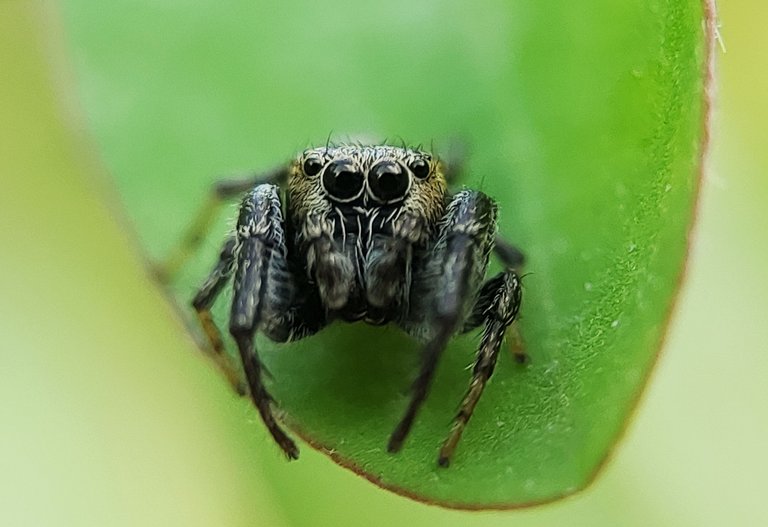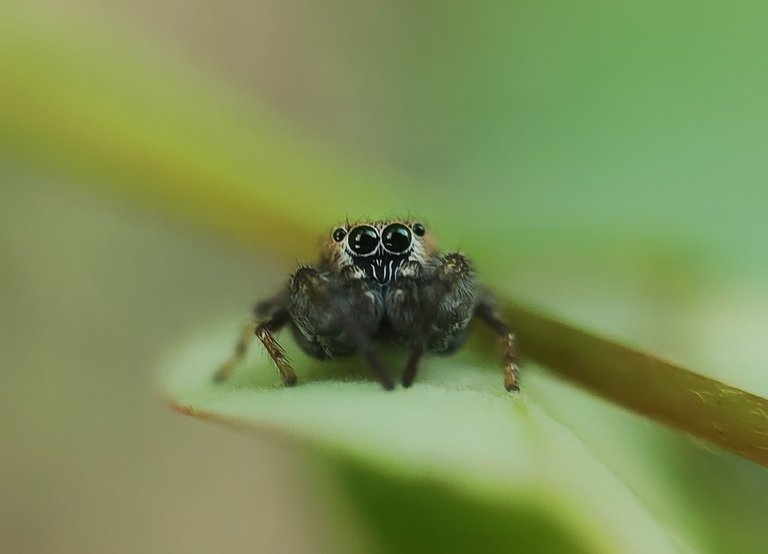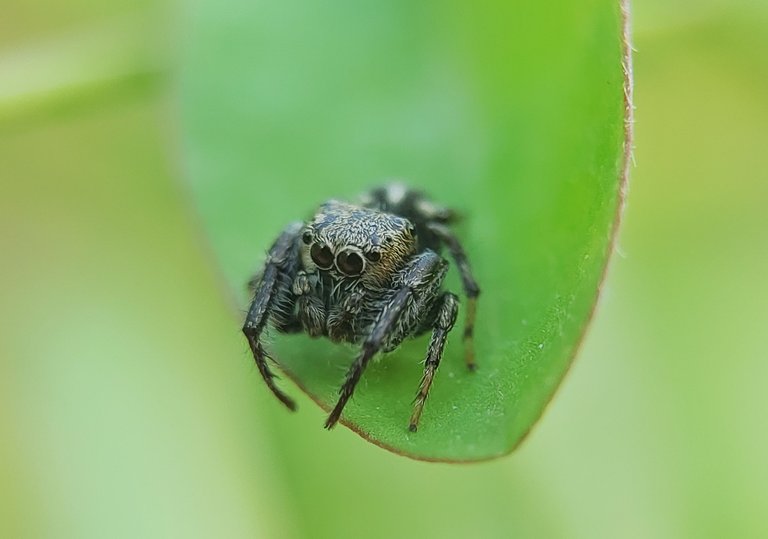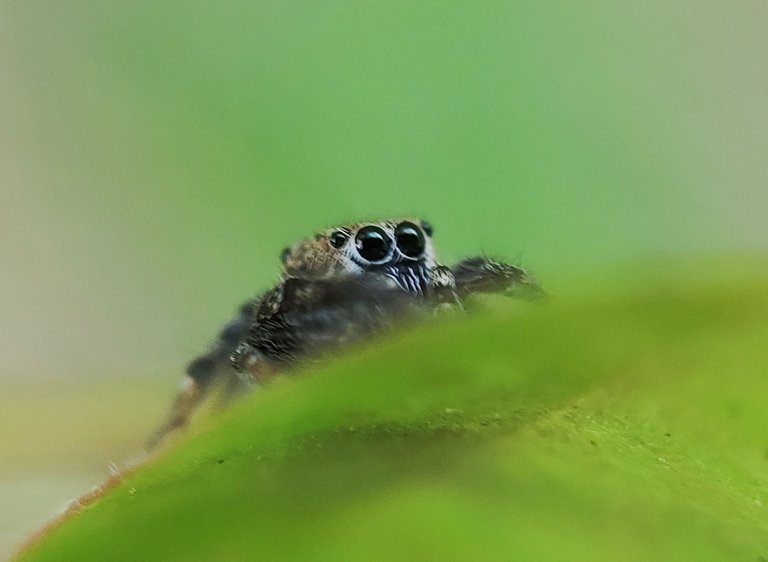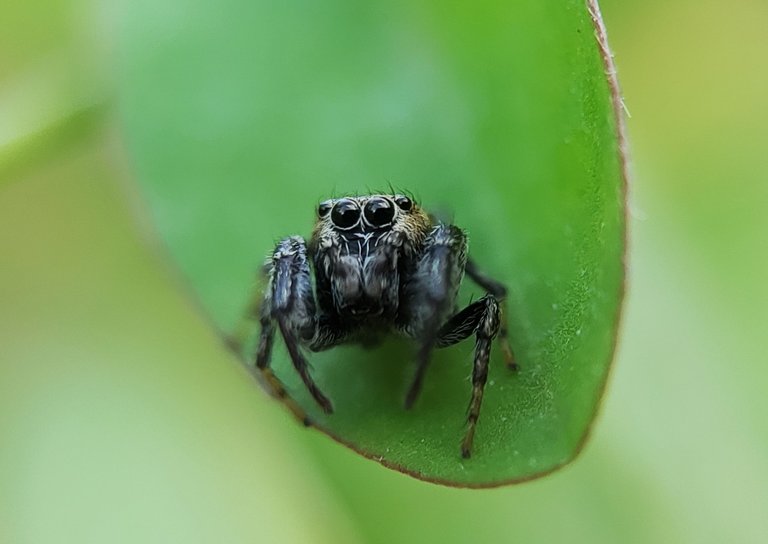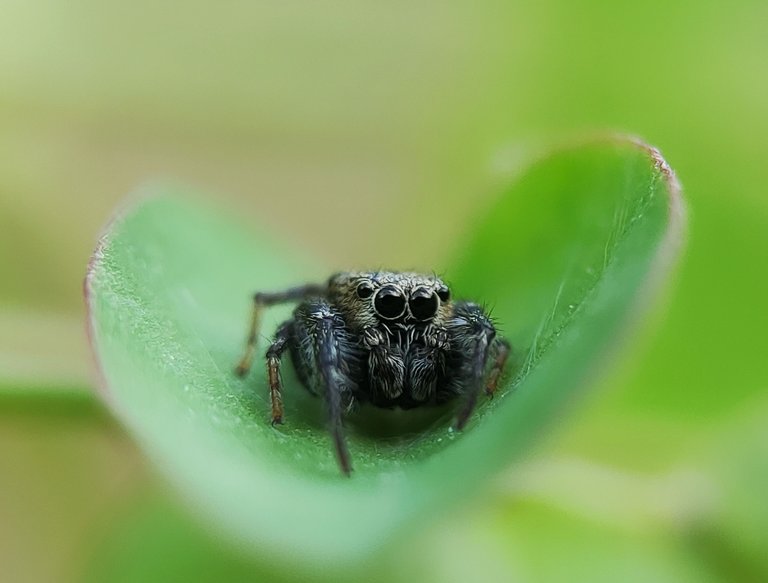 ---
| Camera | Smartphone Xiaomi |
| --- | --- |
| Category | Macrophotography |
| Subject | Jumping Spider |
| Lens | Lensbong Macro/Modified Macro lens |
---
---