The police 👮‍♂️ is your friend.
Good day to you all my tutors and learners here on Hive.
---
---
THE POLICE IS YOUR FRIEND
---
There are a lot of times when I see people encounter with the police. Most of the time I just watch a little from the vehicle I am traveling in and I would feel concerned if I were in their shoes, what if they got an urgent appointment to attend to, the police would just have them delayed and waste their time.
Not until I became a victim too. You can't tell much about something until you get to experience it too. I remembered writing about sometime when the police stopped Dad and my siblings in the car and challenged us to be Yahoo boys. Even with the presence of my dad. They don't even want to care. And at the end of it all, they couldn't find anything to suspect us. Just a total waste of time.
One thing I don't like about Nigerian policemen is the act of bribery. It's now a normal thing and now it's becoming more of a responsibility for people to do. If you don't get to roll some paper in their hands then you might not go freely.
I still prefer the army, I lived with a couple of them and they are still one of the strongest security forces in the country so far. If you give it to them, they are fine. But when you trespass and deserve to be punished then you get it. There are always some bad people that would keep tarnishing the image of the good ones. It's all over everywhere
---
---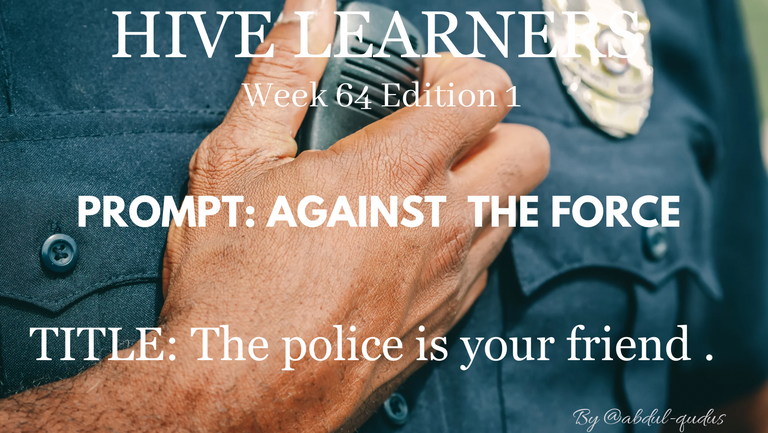 My experience with the police
There was a time in 2021, immediately after our convocation ceremony we had to travel down to our state of deployment for our national youth service corps. It wasn't something so easy at that time but we just had to do it. We tried to rally around and gather a few of us posted to the same geographical zone on the map. We were all going east.
We decided to look for a good transit that is not that costly and would be a little comfortable. I am part of the committee to get that done. After all, the day was around the corner and it's time for us to travel. I was so happy not until I got to the vehicle that will be taking us down the east. It was just so disappointing.
I tried all I could to change my bus but it wasn't possible. That wasn't all not until the driver came in, then I knew it was finished. 😂.
This old-looking man was our driver? He told us to confide in and pray to God that our journey would be a memorable one. Everything about him doesn't look old but his look and appearance looked older.
We were about 14 hours into the journey and when we got to Benin City, anyone who traveled long distances before would testify to how the armed forces are always all over the border of one state to another. Yeah we passed all other borders and now we got to the Benin border in the night then the policeman asked us to stop for a check-up. He came to the driver's side and asked him to get down. Our driver wanted to act stubbornly but also tried to bribe the policeman but the police rejected it. He asked our driver for his motor particulars and every other necessary documentation. Our driver provided it, yet he never let us go free.
We told him we were corp members, he said he knew but we just have to deal with the problem our driver cost us. We asked for the reason why we were stopped in the first place then the higher-ranked police officer told us that our driver was not normal. Can't we see that before boarding his bus?
No one can tell. The police said; your driver is a drunkard and if they don't make his eye clearer then all your lives are at stake. So that's the reason why we had to stop you and delay you all.
Our driver was there denying the accusations meanwhile he already settled himself with some beer while we had a stopover. So getting to know it's for our good. No one decided to interfere with the police matter. We sat for about an hour plus and waited for them to deal with him before we came out to plead on his behalf.
They released us and we continued our journey. Our crazy driver still drove madly before we arrived at our destination. It was a funny and memorable one.

This is my response to the prompt for week 64 edition 1 on the hive learners community and the topic to be discussed is AGAINST THE FORCE.

---
---
HEADER IMAGE: By Kindel Media on Pexels and edited on Canva app
---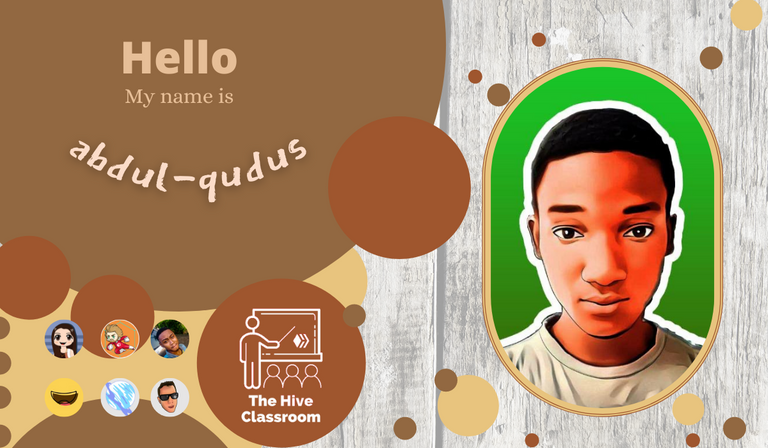 ---
---