Friday Night Freewrite
Click the pen icon, select 'Create a Post'. A Friday night ramble about nothing in particular as the filling between data/information content, which is rewarded well but can take some time. So I've decided to just start writing and let what comes to mind be the topics of today. (Headers added for topic skim)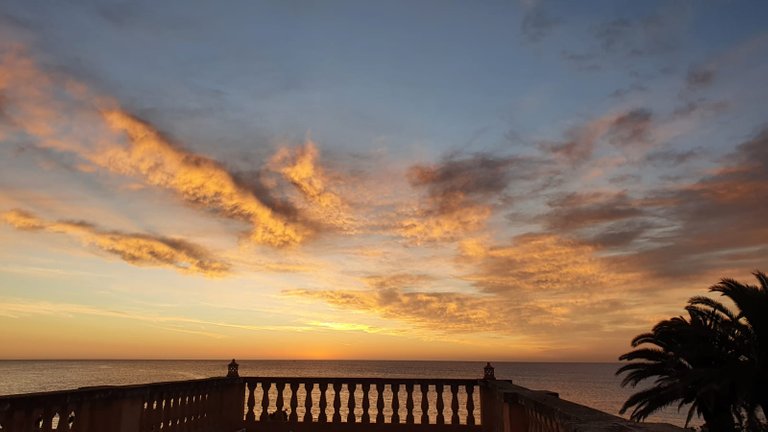 HMRC - Tax/Relocation bullshit
This morning I received a letter from the UK! No, it wasn't a love letter, it was some correspondence from Her Majesty's Revenue and Customs. You see, I'm trying to organise being removed from UK tax and National Insurance, and at the same time, get registered with the Spanish government for taxes and healthcare, or Seguridad Social as it is called here.
They were replying to my letter dated the 10th November....
And as it turns out, with some useless instructions on what to do next. Please complete form bla bla bla and return it to us by snail. It is a joke that in this day and age, everything has to be posted to HMRC (does she want to see her face on the envelope?) and has an expected turnaround of six to eight weeks. Anyway, I went to the HMRC website to find the form and read the instructions for completion.
Don't fill this form out if you plan to live in 1 EEC country
Right. So in 13 weeks, you've managed to point me in the direction of a form I shouldn't fill out. Brilliant.
Meanwhile, on the National Insurance front, my Spanish solicitors asked me to apply for health cover from the UK using form bla bla bla, which was rejected by HMRC because I plan to live in Spain - like I told the solicitors on the 12 December 2020 when I met with them for the first time. They are now 'getting in contact' with the Spanish government to find out what to do with a Brit working for a UK company on their soil, but 'may not be able to help'.
It is fucking stressful when your future is in someone else's hands, especially when they don't know you and likely couldn't care less about what happens.
I called the HMRC twice today, because the tax office and the National Insurance office are 200 miles apart and don't talk to each other, and think I made some progress.
My UK tax situation is apparently in the hands of my employer, who need to fill out form bla bla bla to give an indication of the % of my working year that I will be on UK soil. Easy, 0%. My employer have been excellent to be fair, and I fully expect them to follow up on my email today. I don't have to fill out any forms, but can fill out form bla bla bla 'if you want'. Sure.
The second call was to HMRC National Insurance office, where I was told that I legally have to pay NI contributions for 1 year and then I can choose to contribute (to my state pension) if I want. Do nothing until around September, he said.
Thanks for listening to that moan, I feel a bit better now.
Planks!
Soooooooo, what else is going on? Planks! planks every day, for around 4-6 minutes so far, but I think that will rise a little when I step up to advanced in a few weeks. A friend here told me about an app focused only on planking. I told her I have my own collection for that business but then realised we'd not been friends long, and she's German, and so the 'joke' slipped by in silence.
An app for planks is what I need though to actually do some planks. Yeah I've heard they are a great compound exercise, working multiple muscles at once, growing your back, strengthening your core, and making you an all-round Don - but they are fucking boring as hell, aren't they?
So with a lady (same one who does the Google maps navigation) giving instructions and time countdowns, I've been doing the short routine each day for a week now, and my back, arms, shoulders, legs, and belly are sore! But sore in a good way. Considering the amount of exercise I do, I am pretty surprised that six minutes of not moving and just holding a pose is kicking my ass so much. It's pretty cool and I shall continue.
---
Sleeeeeep
Sleep, you illusive thing since 20 years ago you, has been back on my agenda to improve upon. As @revisesociology discussed today, the crypto revival and recent obsession with the portfolio refresh has been disrupting sleep of late. That and the earlier sunrises and woman in the apartment above who gets up at 6 and puts what sound like high heels on to walk around in.
So the plan has been to switch electrical things off at 11:30, throw darker material over the curtain rail, and get some earplugs. And combined, I think they are helping somewhat. A remedy but not the cure though - that is HIVE at Aggy prices and who gives a shit about money anymore. At that point, a poor nights sleep could be accommodated with a Bloody Mary, a massage, a dip in the pool and 2 hours on a sunbed :)
Hive, always a little Hive
Never far away from my thoughts are things like, what should I post about next, I wonder what TM is shilling, has Taraz sorted his toilet out yet, is Galen stocking up on recipes to share, should I buy some more tokens on Hive Engine, will I get a gold foil Splinterlands card this fucking season or what, when does the beerman re-open, how many pancakes has azircon got now, and other things as well.
It feels like there are a lot of things going on, and with the price action of late, it's pretty compelling viewing.
Alright, I've waffled enough, I shall continue my wine and go see what other people are chatting about.
Cheers
Ash
---
---