HIVE through the clouds / dublup.io & Splinterlands prediction
Well what a storming day for HIVE! Apologies to my teammates for putting a fairly average shift in today, I was glued to the market.
Mentioned at 300 Satoshi here a month ago, and again a couple of days ago here, I'm thinking of stepping up the charts to 10 a day... or not. 300 Satoshi was my final punt at a falling HIVE price and the buy wasn't based on too much other than the feeling that BTC had maxed out for the time-being.
The sneaky top-up though in the middle of last week was based on the charts of other tokens which had been through the bearish Kumo cloud that BTC had covered them with over the past six months, only to shoot out the other side in style. Something like this...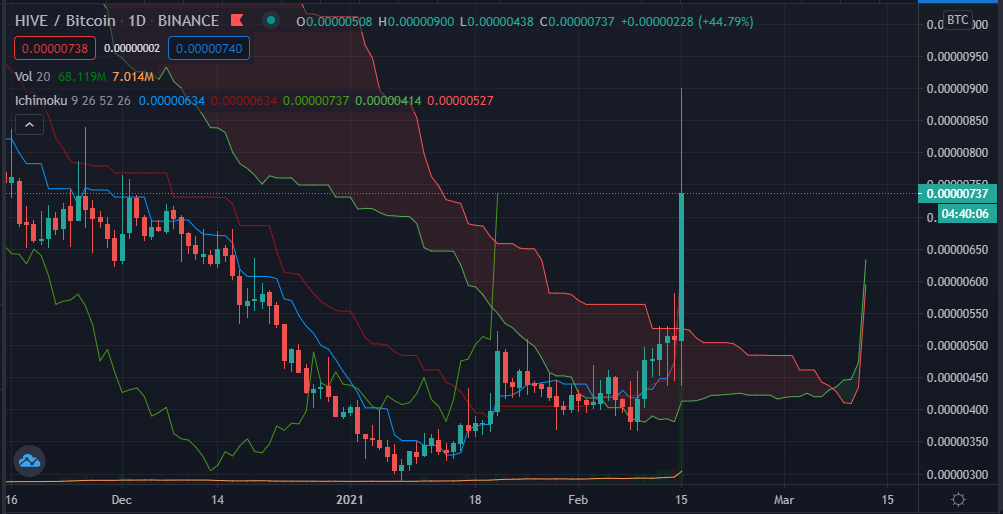 HIVE's spike today proved stronger than the ones I'd mentioned on the other post and although I was hoping for some action, I didn't expect that!
Anyway, I had to mention the token and brag a bit about buying low (for once) in recent weeks, and I'm happy for people that stuck around during the '10 cent community' times - hopefully we are in for a lovely summer.
---
The original plan for the post was to talk about Splinterlands and https://dublup.io/, and The reason these two are linked is because I have a wager/prediction/bet is running which relates to the market I mentioned in another post a few weeks ago.

This was the market created by @nealmcspadden 10 days ago in which he bet 1000 PAL with a 'yes' verdict. I was perhaps a little hasty in jumping in with a 'no' only a couple of hours after the market was created, but I've stuck by my choice (you can sell your tickets on a secondary market) and I have been buying more tickets (at 10 PAL each) in recent days too.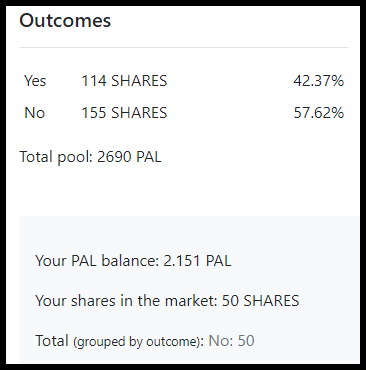 The main market is now closed and I have a total of 50 shares on the 'No' side of things. Roughly, as I'm lazy and not a mathematician, if the marketcap stays under 8 million I should collect around 800 PAL. That's about 80 HIVE at current prices. It's looking good to me...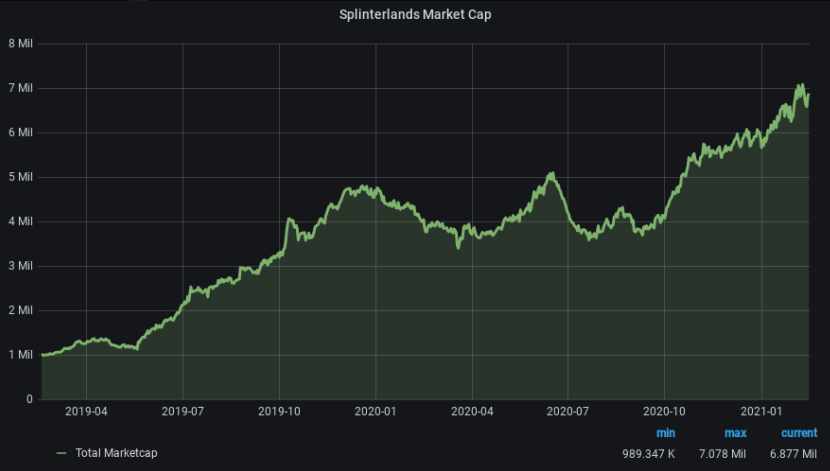 I'm not sure what would make the marketcap of Splinterlands go up 1 million in two weeks time - perhaps Neal will go on a buying spree instead of trolling on chain? :D

As far as earning PAL producing content or curating, you will have noticed that rewards are well down from what they were last year. 15/20 PAL for a Trending post seems to be the going rate, and only 5% of inflation is going out to proof of brain from now on. I don't mind a flutter, as you can see, but I am hoping there are other uses for the token in the pipeline as well.
---
Go on then, one more chart to finish. The 15 minute HIVE/BTC with Ichimoku taken from tradingview. In about 2 hours from now the price could well collide with the cloud. I wonder if this is when and where the action will begin again...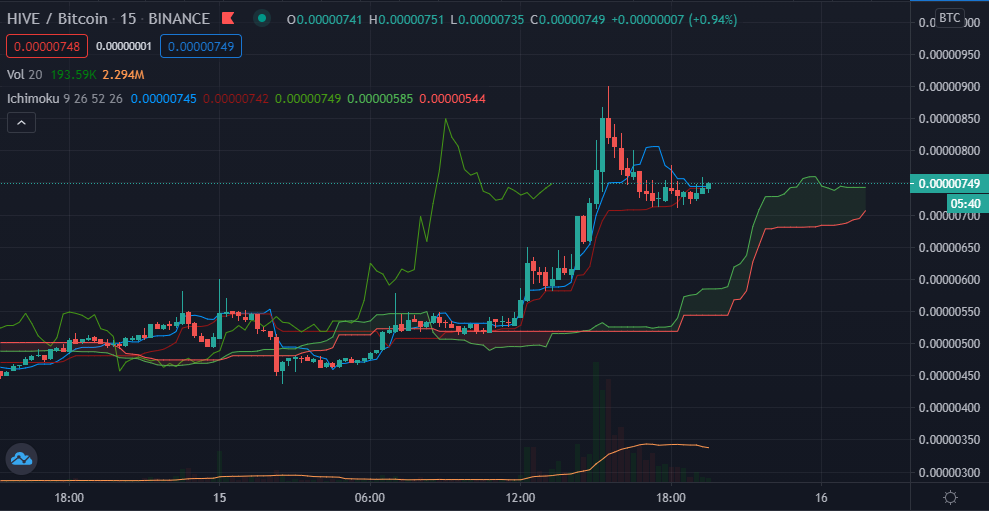 Cheers,
Ash
Posted Using LeoFinance Beta
---
---