LeoFinance Engagement 🦁
Hello again
Another week has passed and so it's time to tally up the numbers relating to engagement on leofinance.io. The team recently put out a very interesting post which contains details of ongoing developments, and those airdrops (yes, plural) that have been rumored to be happening. It's a good time to be involved and put your name out there on LeoFinance!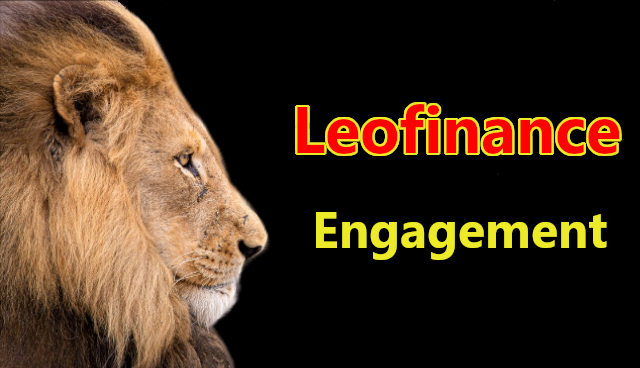 Image by @friendlymoose
Special thanks to @friendlymoose who ensured I wasn't scratching around for another cat on my knee photo!
---
The LeoFinance Engagement Table
The table is not based around financial rewards and relates to engagement.
Any account that made a comment on leofinance.io earned a score, but only the top 100 scores are listed.
The score is made up from a simple formula which uses the following as types of engagement:
Posts made using leofinance.io (P)
Comments made using leofinance.io (C)
Number of people spoken to where the comment was made using leofinance.io (PS)
Comments made outside of own posts using leofinance.io (CO)
Unique Author posts commented on where the comment was made using leofinance.io (UA)
Comments - replies to replies - depth > 2 (CR)
Comments - length in characters (CL)
Up-votes to others (V)
Up-votes to different authors (UV)
Self-votes (SV)
---

Image best viewed on leofinance
---
486 accounts made at least one comment using leofinance.io in the past 7 days (482 last time)
The top 100 produced 452 top level posts via leofinance.io (430 last time)
The top 100 produced 6616 comments via leofinance.io (5819 last time)
The top 100 produced over 1.94 million characters of text in comments produced using leofinance.io (1.72m last time)
The top 100 cast 10965 votes on content posted via leofinance.io (9920 last time)
196 were self-votes (190 last time)
339 of the 486 accounts that earned a score this week chose not to vote their own account (previously 338 of 482)
---
Congratulations @taskmaster4450, who is putting his mouth where his investment is and really putting the time and effort in engaging on LeoFinance.
@amr008, who has his own engagement project up and running, and @jfang003 have scored well this week and are 2nd and 3rd respectively.
---
Lucky Numbers
Just myself and @traciyork sponsoring a number thus far, but I did see a number of votes on comments in the post past week. Also, onealfa.leo is likely to be casting his eyes over the data and using it to guide where his stake is distributed.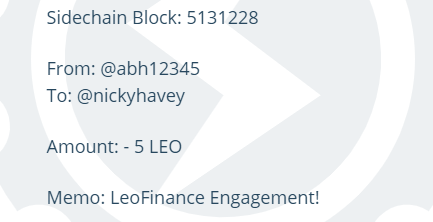 If you wish to sponsor a number (prize of your choice) then let me know in the comments.
---
As we continue to build up a history of the numbers above, it will help give an indication of how the community is growing. I'd really like to see the number of accounts engaging increase steadily each week and will continue to watch closely.
Have a good one!
Ash
Posted Using LeoFinance Beta
---
---