A Habit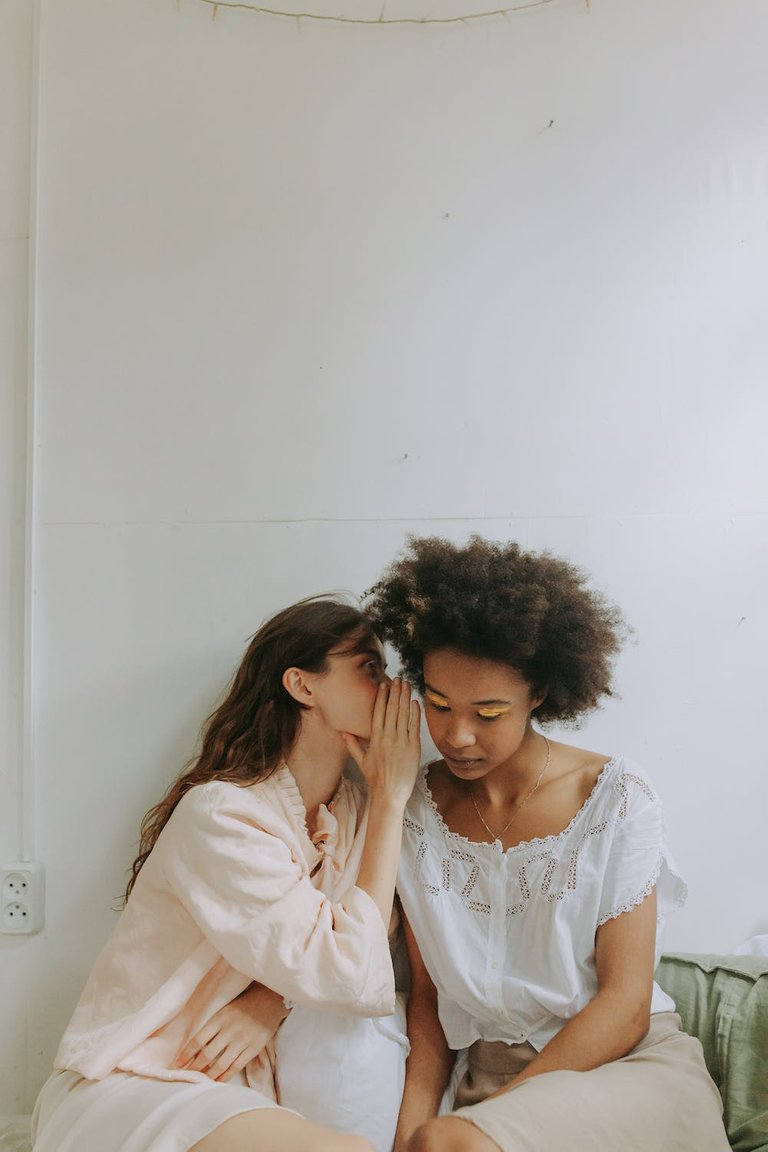 A Habit
Ruth, the most beautiful maiden in Abangene. She was everything a man would look for in a woman. She's very hard-working, beautiful and respectful but the only problem with her was that she talks too much.
It was like a disease that followed her wherever she went. Anywhere she went, she always had something to gossip about and that was why people avoided her in the village. Life was always boring without gossip so it was her hobby and major.
Maybe if she had been a little busy, she would be less gossipy but as the last child of the Nkemefuna's, she had little to no work to do. Being nothing but a spoiled child who had nothing to do left her with enough time to gossip.
That had been the normal routine till love came in. Obim was nothing but a change in her life. The particular day she met him was nothing like a good memory. Ruth was on her way to gossip, her usual job until she missed her way and came across a lost Obim. As a norm, she saw him as a handsome man who was worth gossiping about so she went to him.
She was surprised to find out that such a guy, who came from town, was lost. He knew nowhere and nobody so she offered to direct him. Ruth started a conversation:
What are you looking for in this village? Was it not the town or city you are coming from? Anyways, I'm praying to get to the city one day.
He chuckled, "My car was towed here and I'm trying to get the mechanic. But his location is unknown. I've been trying for like three days but I still can't find him. And the city is not the best out there."
Ruth understood nothing but the car and towed or whatever he called it. She tried to put meaning to his words but the only thing she could say was he stole the car. And being nothing but gossip, she was eager to talk. And immediately she left him, she moved to people who were also interested in gossip and recounted her experience. And the rest of them were added and subtracted from the story until it got to the police and the innocent Obim was arrested.
His mother was so devastated to hear that her son was arrested. Going to the market to meet her friend to tell him about her predicament, was when she found out that it was Ruth who spread the rumour about her son stealing a car. Nnedi, Obim's mother, was so angry that she went to the king of the village to report the matter to him. After hearing from Nnedi, the king decided to summon Ruth on the matter on the ground.
" Ruth, is it true what we are hearing about you getting Nnedi's son arrested?" the leader questioned her.
Ruth was so confused and felt pity for the woman whose son was arrested because of her stupidity and illiteracy. Her mother had scolded her yesterday about what she did and told her the young man didn't steal the car, instead, he bought it. Ruth felt so embarrassed that she promised the king to get Obim out of that situation. Going to the police station, she begged and begged but they didn't listen to her. After that day, she was always going to the police station daily and sometimes more than three times a day. One particular day, she took her mat to the station just to plead for them to listen to her that Obim was innocent of the accusation. She started sleeping in the station but yet the policemen could not give her a listening ear.
It wasn't until two weeks later when a policeman recognized her as Ruth, the maiden who liked gossip. He told his boss about her and he scolded Ruth for being a gossip. Obim was released and he angrily left the station when he saw Ruth. After getting home, his mother told him all that Ruth had gone through just to get him out of the police cell. He knew she was a young girl with a good heart and he promised himself to teach her how to prevent gossip.
Soon, Ruth learnt how to avoid gossiping. She soon became a better person and Obim fell in love with her. They got married and she wouldn't have asked for anything better.
---
---