Brillemos en cualquier escenario de la vida (Es/En)
Feliz tarde queridos amigos de Hive. Les extiendo un cordial saludo a cada uno de ustedes y a todos aquellos que con frecuencia se toman el tiempo de leer mis publicaciones. En esta ocasión deseo compartir con ustedes una bonita experiencia de aprendizaje que viví hace poco y que destaca la importancia de ser resilientes. Espero que les guste.
Happy afternoon dear friends of Hive. I extend a warm greeting to each of you and to all those who often take the time to read my publications. On this occasion I wish to share with you a beautiful learning experience that I recently lived and that highlights the importance of being resilient. I hope you like it.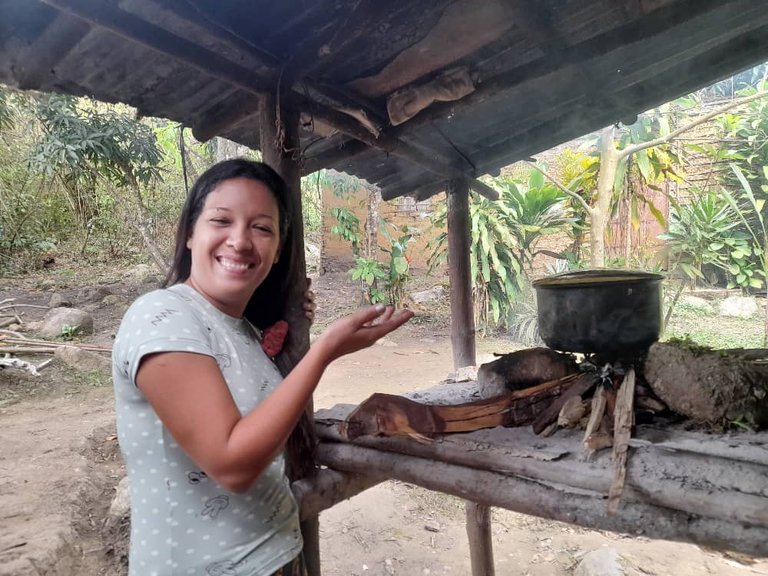 La vida es un cúmulo de momentos que al transcurrir van definiendo nuestra historia. Sería idóneo tener las circunstancias adecuadas en todo momento, pero la verdad es que eso es una auténtica utopía. El vaivén de momentos gratos e ingratos no se detiene. Cada día nos topamos con una situación diferente y debemos aprender a enfrentarla con la actitud correcta. Esto no es nada fácil, sin embargo, podemos hacer que un escenario gris se torne de colores pasteles si le imprimimos una dosis de resiliencia.
Cada circunstancia adversa podemos convertirla en una oportunidad para cultivar cualidades que nos nutran emocionalmente y nos lleven a ser mejores personas. Todo dependerá de cómo miremos la situación difícil a la que nos estamos enfrentando. Una forma incorrecta de llevar la vida es autocompadecernos por cualquier revés que estemos viviendo. La autocompasión impide que veamos el cuadro completo y aprendamos a extraer cosas buenas de un escenario incómodo.
Muchas personas alegan que son resilientes porque se adaptan a cualquier situación, no obstante la resiliencia va más allá de adaptarnos. Equivale a adaptarnos con una actitud positiva, se trata de esforzarnos por ser felices aunque nuestro fondo musical sea aterrador. No me atrevo a decir que soy resiliente, me esfuerzo por serlo, no obstante, hay puntos de quiebre que en ocasiones me debilitan pero continúo avanzando sin desfallecer.
Life is an accumulation of moments that define our history. It would be ideal to have the right circumstances at all times, but the truth is that this is a real utopia. The back and forth of pleasant and unpleasant moments does not stop. Every day we encounter a different situation and we must learn to face it with the right attitude. This is not easy, however, we can turn a gray scenario into pastel colors if we give it a dose of resilience.
We can turn every adverse circumstance into an opportunity to cultivate qualities that nurture us emotionally and make us better people. It all depends on how we look at the difficult situation we are facing. A wrong way to lead our lives is to pity ourselves for any setback we are experiencing. Self-pity prevents us from seeing the big picture and learning to extract good things from an uncomfortable scenario.
Many people claim that they are resilient because they adapt to any situation, however resilience goes beyond adapting. It is about adapting with a positive attitude, it is about striving to be happy even if our musical background is frightening. I do not dare to say that I am resilient, I strive to be, however, there are breaking points that sometimes weaken me but I continue to move forward without faltering.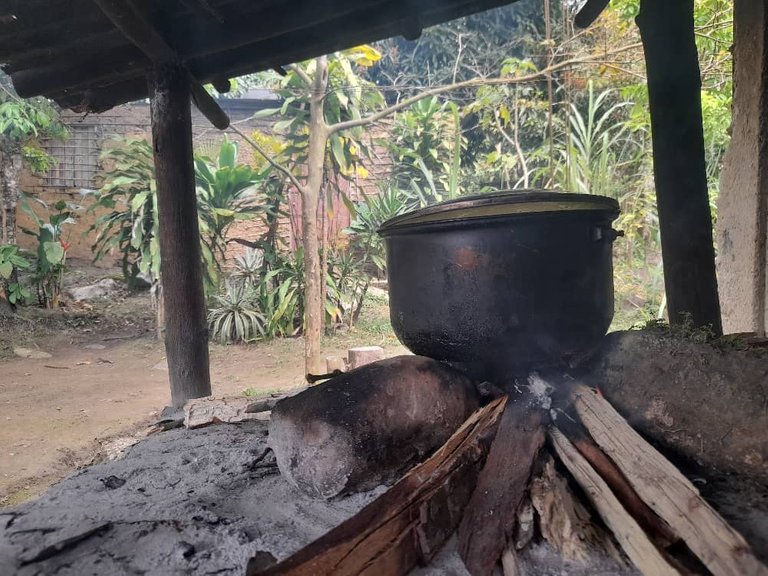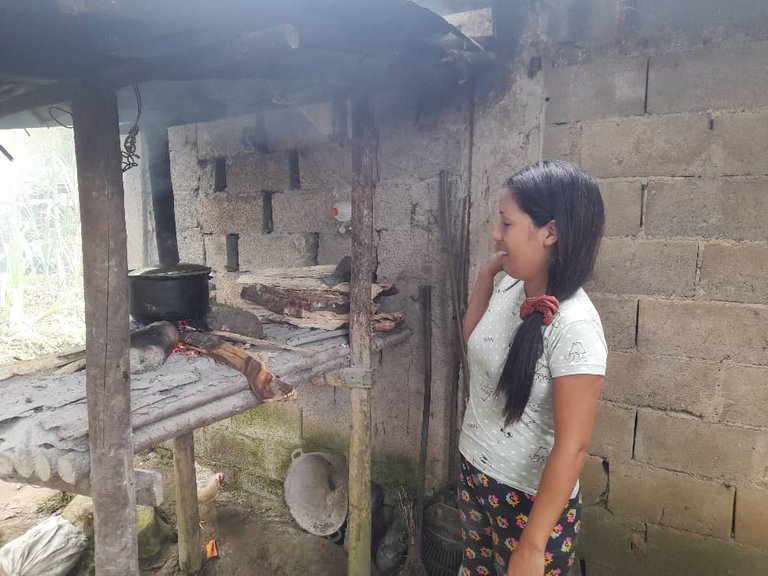 La semana pasada me tocó vivir una bonita experiencia. Por primera vez en toda mi vida cocine caraotas en un fogón. Un fogón es un tipo de cocina artesanal, se coloca leña seca y arriba la olla para poder cocinar. Toda mi vida he cocinado en la cocina tradicional, sin llevar tanto humo y sin estar seleccionando la leña. Lo que ocurrió es que se nos estaba acabando el gas y si cocinabamos las caraotas, posiblemente nos quedaríamos muchos días sin gas, así que la opción más viable era cocinar en leña. Me tocó a mí y asumí mi tarea con alegría, elegí cocinar con una buena actitud enfocándome en las cosas positivas de esta experiencia y no en las negativas.
Lo primero que hice fue pedirle a mi vecina que me prestara su cocina alternativa, porque ella es la que tiene un fogón ya hecho. En cuanto ella me confirmó que podía ir a su casa a usar el fogón, llevé las caraotas y las cambie de olla. La olla del fogón es única, se utiliza solo para el fogón porque se encarbona muchísimo. Luego que coloqué las caraotas en la olla del fogón comenzó la travesía.
Last week I had a beautiful experience. For the first time in my life I cooked beans on a stove. A "fogón" is a type of artisan kitchen, where dry firewood is placed and the pot is placed on top to be able to cook. All my life I have cooked in the traditional kitchen, without carrying so much smoke and without selecting the firewood. What happened was that we were running out of gas and if we cooked the beans, we would probably run out of gas for many days, so the most viable option was to cook on firewood. It was my turn and I took on my task with joy, I chose to cook with a good attitude focusing on the positive things of this experience and not on the negative ones.
The first thing I did was to ask my neighbor to lend me her alternative stove, because she is the one with a ready-made fire. As soon as she confirmed that I could go to her house to use the stove, I took the beans and changed pots. The pot on the stove is unique, it is used only for the stove because it gets very stubborn. After I put the beans in the stove pot, the journey began.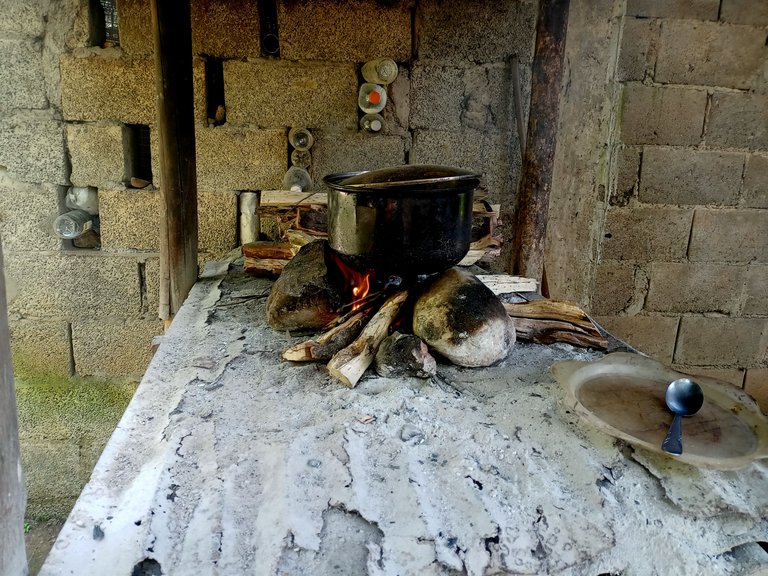 No me concentré en el humo, ni en la incomodidad, ni en el calor; solo me enfoque en el resultado. Iba a cumplir con mi tarea de cocinar, ahorrar el gas y luego iba a saborear unas deliciosas caraotas hechas en leña. Mi mente la mantuve ocupada en los aspectos positivos y estos opacaron los negativos. De esta manera hice que un escenario incómodo se transformará en un momento de aprendizaje y reflexión. La verdad es que me agradó.
I didn't concentrate on the smoke, or the discomfort, or the heat; I just focused on the result. I was going to accomplish my task of cooking, save the gas and then I was going to savor some delicious caraotas made in firewood. I kept my mind occupied with the positive aspects and they overshadowed the negative ones. In this way I turned an uncomfortable scenario into a moment of learning and reflection. The truth is that I liked it.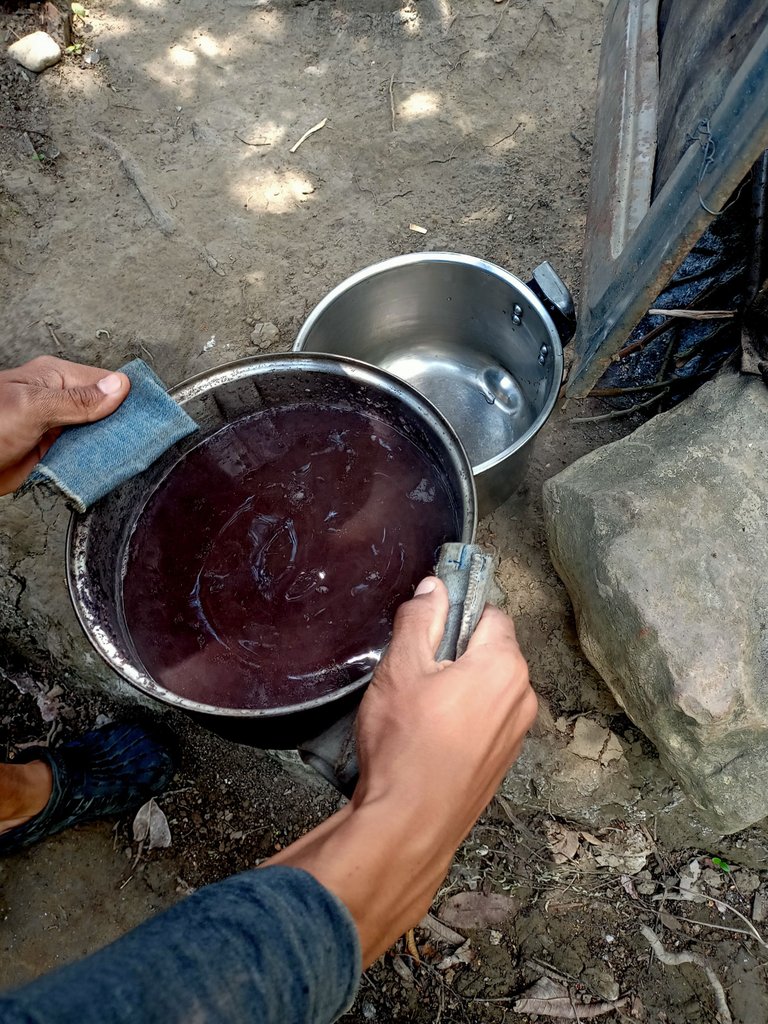 No quiero decir con esto que a partir de hoy vor a cocinar en leña, no, realmente es muchísimo mejor cocinar en la estufa pero si me vuelve a ocurrir la misma situación me esforzaré por adaptarme con alegría. De esto se trata la vida, depende solo de nosotros mismos que brillemos en cualquier escenario, es una decisión que cada uno de nosotros debe tomar.
I do not mean by this that from now on I am going to cook on firewood, no, it is really much better to cook on the stove, but if the same situation happens to me again, I will make an effort to adapt with joy. This is what life is all about, it depends only on ourselves to shine in any scenario, it is a decision that each one of us must make.


Todas las fotos son de mi propiedad, tomadas con un Realme 7i.
All photos are my own, taken with a Realme 7i.
---
---