Mis temores al mudar los dientes de leche (Es/En)
Feliz tarde amigos de Hive. Les extiendo un caluroso saludo, acompañado de un genuino deseo de que se encuentren bien. En esta oportunidad les contaré sobre una etapa de mi infancia que me produjo ansiedad y mucho temor. Espero que puedan leerla y sacarle provecho.
Happy afternoon friends of Hive. I extend to you a warm greeting, accompanied by a genuine wish that you are well. This time I will tell you about a time in my childhood that made me anxious and very fearful. I hope you can read it and benefit from it.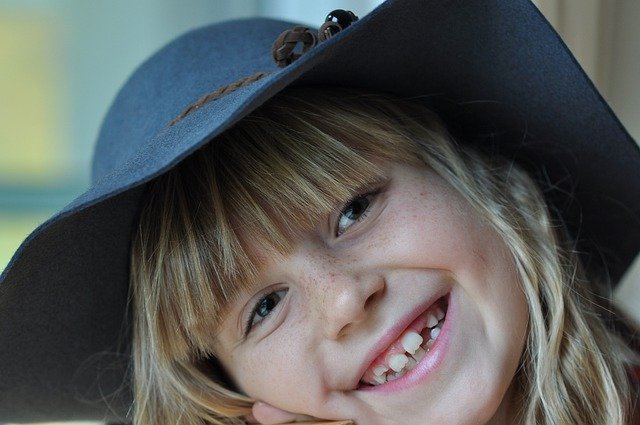 Pixabay
La etapa de la infancia es sumamente hermosa, siendo niños no tenemos preocupaciones, solo deseamos jugar y divertirnos, así fue mi infancia. Estoy al tanto de que actualmente, muchos niños no disfrutan de su infancia y la verdad es que esto me entristece mucho. Uno de mis mayores deseos es cada niño viva feliz.
Pese a lo bonito que viví siendo niña, debo confesar que hubieron momentos en los que sentí mucho temor. Uno de esos momentos era cuando llegaba el momentos en me tenían que extraer uno de los dientes de leche. Amigos, eso era horrible. Recuerdo que para aquel entonces, yo deseaba ser grande para no tener que estar pasando por esos episodios.
Cuando se me aflojaba un diente comenzaba mi sufrimiento. Trataba de que mi mamá y mi papá no se enteraran para así evitar que estuvieran pendientes de extraerme ese diente. A pesar de mis múltiples intentos por mantener eso escondido, siempre se percataba y allí aumentaba mi agonía. Una vez que mis padres se enteraban de que tenía un diente flojo, comenzaban a revisarme todos los días a ver si ya era la hora de extraerlo.
The childhood stage is extremely beautiful, as children we have no worries, we just want to play and have fun, that's how my childhood was. I am aware that nowadays, many children do not enjoy their childhood and the truth is that this saddens me a lot. One of my greatest wishes is for every child to live happily.
Despite the beautiful things I experienced as a child, I must confess that there were times when I felt very afraid. One of those moments was when I had to have one of my baby teeth extracted. Friends, that was horrible. I remember that by that time, I wished I was grown up so I wouldn't have to go through those episodes.
When a tooth became loose, my suffering began. I would try not to let my mom and dad know about it so they wouldn't have to be on the lookout to extract that tooth. Despite my many attempts to keep it hidden, they would always find out and my agony would increase. Once my parents found out that I had a loose tooth, they started checking me every day to see if it was time to extract it.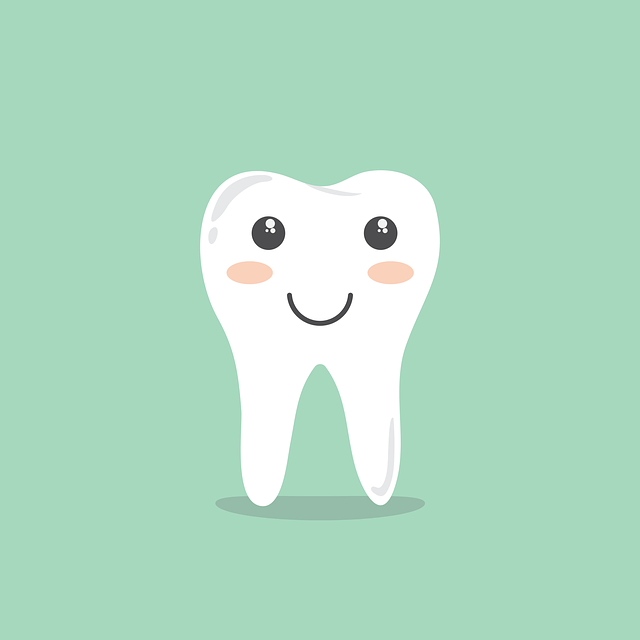 Pixabay
Para aquel entonces mi papá era quien me extraía los dientes. Me los amarraba con un hilo y me decía que todo iba a estar bien. Teniendo un hilo amarrando mi diente flojo, mi papá contaba hasta tres y luego hablaba el hilo. Ese conteo me parecía aterrador, sabía que se aproximaba el dolor, así que respiraba profundo pero en más de una ocasión terminé llorando.
Como el método con el hilo me afectaba mucho, mi papá utilizó otra forma para extraer mis dientes. Tomaba un pañal de tela y luego de mover el diente de un lado a otro varias veces halaba con fuerza y me extraía el diente. Aunque tampoco me gustaba este procedimiento, aceptaba que me lo hicieran porque el del hilo me asustaba más.
At that time my dad was the one who extracted my teeth. He would tie them with a string and tell me everything was going to be okay. Having a string tying my loose tooth, my dad would count to three and then talk the string out. That count seemed scary to me, I knew pain was coming, so I would take deep breaths but on more than one occasion I ended up crying.
Because the flossing method affected me so much, my dad used another way to extract my teeth. He would take a cloth diaper and after moving the tooth back and forth several times, he would pull hard and pull the tooth out. Although I didn't like this procedure either, I accepted it because flossing scared me more.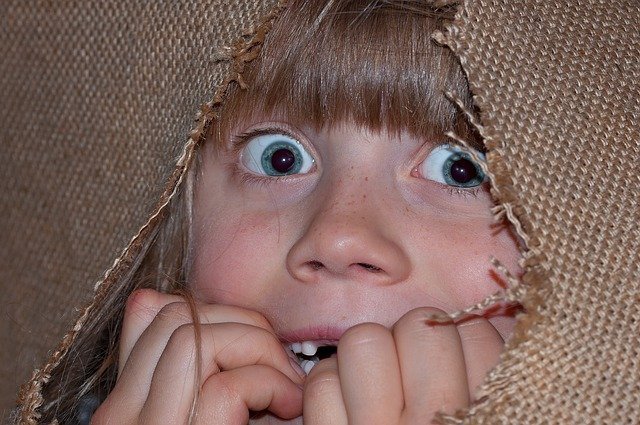 Pixabay
Recuerdo que en una ocasión tenía un diente muy flojito y yo decía que todavía no era el momento. A veces a mis padres se les olvidaba y por supuesto yo no se los recordaba. Simplemente deseaba que se me saliera solo. En una ocasión me ocurrió que mientras comía el diente se salió y me di cuenta porque al masticar sentí algo duro , cuando lo vi era el diente. Ese día fue genial, no tuve que sufrir con el hilo ni con el pañal de tela y mucho menos con la ansiedad que me producía el hecho de que en cualquier momento me lo iban a halar.
Después de esa ocasión yo deseaba que todos lo dientes se me salieran solos mientras comía hasta que escuché que un niño se enfermo porque se tragó un diente. Le pasó igual que a mí, tenía el diente flojo y comiendo se le salió solo que él se lo trago. Exactamente no recuerdo cuáles fueron las complicaciones que tuvo el niño, lo que sé es que me asusté y desde ese momento regresé a la tortura del procedimiento empleado por mi papá, aunque la verdad es que me daban ganas de salir corriendo. Claro, mi papá no lo hacía con mala intención, simplemente eso era lo más común para aquella época.
I remember one time I had a very loose tooth and I said it wasn't the time yet. Sometimes my parents would forget and of course I wouldn't remind them. I just wished it would come out on its own. On one occasion it happened to me that while I was eating the tooth came out and I realized it because when I was chewing I felt something hard, when I saw it it was the tooth. That day was great, I didn't have to suffer with the floss or the cloth diaper and much less with the anxiety that I felt because at any moment they were going to pull it out.
After that occasion I wished that all my teeth would come out on their own while I was eating until I heard that a child got sick because he swallowed a tooth. It happened to him just like it did to me, he had a loose tooth and while eating it came out only he swallowed it. I don't remember exactly what complications the child had, what I do know is that I got scared and from that moment on I went back to the torture of the procedure used by my dad, although the truth is that it made me want to run away. Of course, my dad didn't do it with bad intentions, it was just the most common thing to do at that time.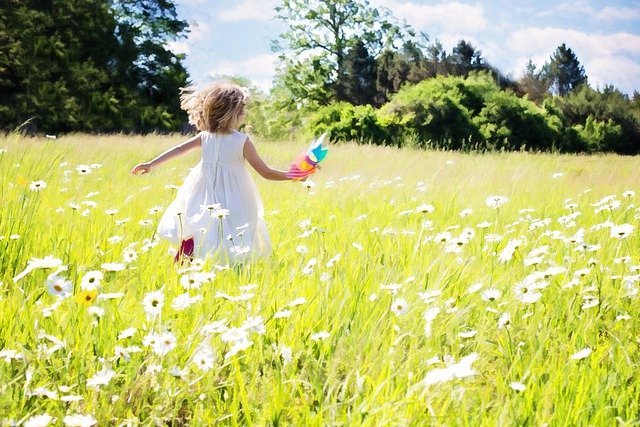 Pixabay
Con el paso del tiempo fui mudando mis dientes y en el caso de las muelas si me llevaron al odontólogo, igual me daba miedo pero no tanto como el que sentía cuando mi papá intervenía directamente en la extracción de mis incisivos y caninos. Cuando veo a un niño que está en esa etapa se me viene a la mente todo lo que viví, hubieron oportunidades en las que le pedí a mi papá que me permitiera pedirle a Dios que me ayudará para que no me doliera. Mi papá oraba conmigo y luego procedía a llevar a cabo su procedimiento que siempre me dolió.
Actualmente, hay muchos odontólogos y se puede hacer el sacrificio de llevar a los niños para que le extraigan sus dientes sin tener que pasar por tanta angustia. Así que los animo a no implementar las técnicas de la vieja escuela con sus niños sino más bien llevarlos a un buen odontólogo. Les aseguro que les ahorrarán malos recuerdos de la infancia.
As time went by, my teeth started to change and in the case of my molars I was taken to the dentist, I was still scared but not as scared as I was when my dad was directly involved in the extraction of my incisors and canines. When I see a child who is in that stage, everything I lived through comes to my mind, there were times when I asked my dad to allow me to ask God to help me so that it would not hurt. My dad would pray with me and then proceed to perform his procedure that always hurt.
Nowadays, there are many dentists and you can make the sacrifice of taking children to have their teeth extracted without having to go through so much anguish. So I encourage you not to implement the old school techniques with your children but rather take them to a good dentist. I assure you that it will save them from bad childhood memories.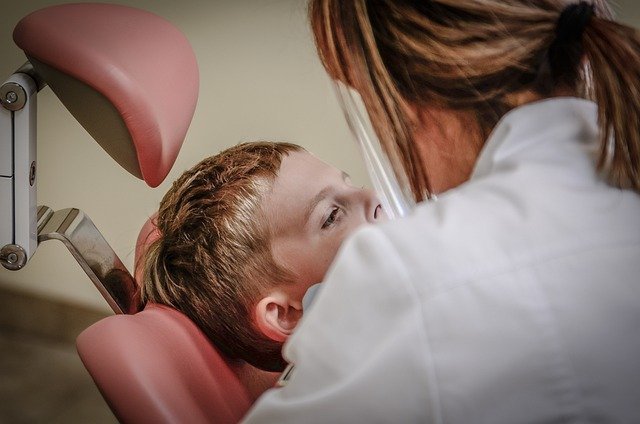 Pixabay


---
---