Mick Flannery for Three Tune Tuesday Week 52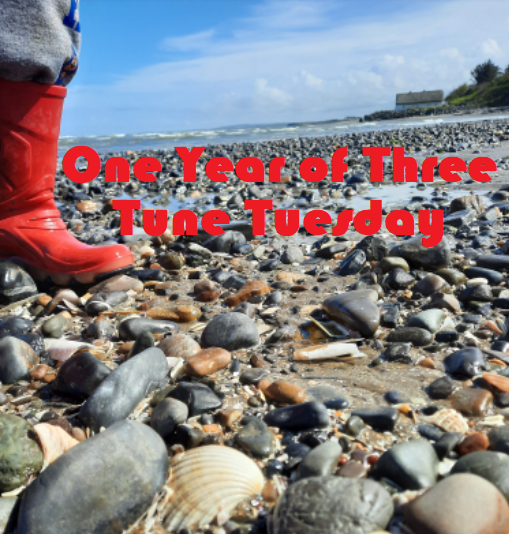 Bang, slap, wallop and Bob's your uncle and a year has gone by. It's hard to believe that it is a full year since I started off #ttt and #threetunetuesday with this opening post with tunes from John Martyn, Bernard Fanning and The Stunning.
https://hive.blog/hive-193816/@ablaze/come-and-listen-to-a-few-tunes-with-me
Looking back, there was zero engagement in the comments and 85 upvotes, with my Australian friend who lives in Finland @tarazkp topping the list with a really generous doff of his hat - thank you friend, I haven't forgotten it. Indeed generosity like this is what made it more visible to others, and now one year later, I often get excellent engagement from three tune regulars and other music lovers in the comments below.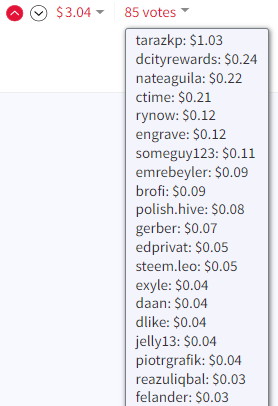 I love music and I honestly think I have learned about more new bands, genres and back stories in the past year, than in any other year of my life, thanks to Three Tune Tuesday. I would like to take a chance after one year to thank the following devotees (sorry if I missed you - let me know and I can add you) You guys are what makes this little mini community so worthwhile.
@por500bolos
@coquicoin
@tengolotodo
@captainquack22
@blanchy
@sagesigma
@blackdaisyft
@cmplxty
@celticretreat
@deraaa
@samsmith1971
@sperosamuel15
@eylz619
@heskay
@amirtheawesome1
@nathen007
@jin-out
@trucklife-family
@talesfrmthecrypt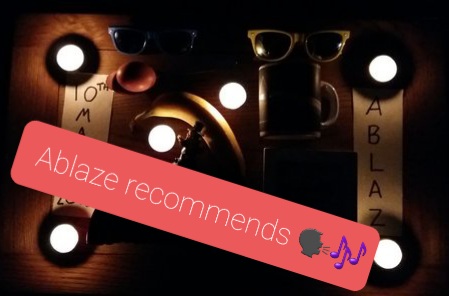 Now, let's get on with my three recommendations for this week, and you are in for a treat, it is not what you would call upbeat, but I love Mick's voice and his song writing, have a listen and let me know what you guys think.
Here at Three Tune Tuesday we are adding New posters and retaining our core of regulars which is fantastic. It's heartening to see the crew growing each week, so if this is your first week, check the #ttt and #threetunetuesday tags and get to know the gang and the tunes.
Weekly, I try to find an hour or two to listen to all of the fantastic music shared from like-minded folk from around the globe. This has lead me to genres I don't know well and to some amazing new bands and artists and has even introduced me to some musical instruments I did not know existed.
I hope you enjoy the tunes - be sure to tell me all about it in the comments below and above all else, please enjoy the rest of your Tuesday - smile at a stranger, rub a dog, be a nice human to someone who was not expecting it - peace out.
For those unfamiliar with TTT or Three Tune Tuesday....
The jist is as follows
Every Tuesday I'm going to share 3 songs which I like to listen to and I invite your feedback in the comments below. Better still, why not have a blast of your own Three Tune Tuesday and mention me in the post and I'll come and find the post and upvote it. If you could also use #ttt or #threetunetuesday tags that would be great. It'll be a sweet way for us all to discover new music. You'll also be in with a chance of winning the prize - more on that later.
Here are my week fifty two recommendations for Three Tune Tuesday
** Drum roll please.....**
Mick Flannery - Come Find Me
My first choice is taken from Mick's 2019 album Mick Flannery which is a gorgeous album. He sings it below and after listening to this opening song from his 2020 session in Paste Studio ATL - Atlanta, GA, I reckon, you may want to leave it play on, so that you can listen to Wasteland (starts at 07:00) and Star to Star (11:15) and The Fact (16:45)
Mick Flannery - Passage West
This song is not Mick's own work, in fact the man playing along with him here, namely John Spillane wrote this one and accompanies Mick here. This recording is from back in 2012 and is one of my favorite versions of this song. Here are the beautiful lyrics:
I met my love in Passage west
The sun was sinking down to rest
The river to the stars confessed
"Twas the dark haired woman I loved best
We wandered down by the Chapel Square
And there was magic in the air
And Mother Nature gently pressed
The burning river to her breast
I offered her a golden ring
My hand, my heart and everything
I offered her a sweet love nest
By the flowing banks of Passage West
Chorus; Oh love will you go, will you go, will you go?
Or love will you stay, will you stay, will you stay? x2
We watched the ferry come and go
We watched the river ebb and flow
The tide breathe in, the tide breathe out
We watched the Passage flowers grow
The ghostly forms of the hungry years
In sad procession did appear
With hope and sorrow made their way
For their passage west to Amerikay
Chorus; Oh love will you go, will you go, will you go?
Or love will you stay, will you stay, will you stay? x2
The famine queen stood tall and proud
On either bank the people bowed
From Passage West came a Fenian yell
Rule Brittania, rule in hell!
The grass grows green on the other side
And mighty ships sail out the tide
To far flung harbours across the sea
Far away from Passage, my love and me
Mick Flannery - Boston
I leave you with another favorite of mine, he just has a way with words and emotions and weaves them into his songs, which tell stories like few others can, always with perfect piano accompaniment. Mick is a rare talent and for me, he is criminally under rated and deserves much more recognition. For me he is like a young Tom Waits, and I hope someday he gets some more recognition.
ThreeTune Spotify Playlist
Our good friend and regular Three Tune Tuesday poster @blackdaisyft adds the ThreeTuneTuesday songs to an ever increasing Spotify playlist occasionally when time allows. You can check them out here:
Three Tune Tuesday Spotify Playlist
SBI contest
Share your Three Tune Tuesday songs below or create a post with #ttt or #threetunetuesday and mention me so I can find the post.
I'll pick the three songs I enjoyed the most each week as the winner and transfer 1/10 of the payout of this post in SBI to the winner when this post pays out 7 days from now. Best of luck!
Sin é, That's all folks, thanks for stopping by.
That's it for another week. Those are your three songs for week fifty two. Let me know what you think - good, bad or indifferent? Did you like them all or just one or two?
Also, as I said before, I love getting good steers for new tunes, so please tell me about the latest and greatest from your playlist below and I'll be sure to check em out.
The YouTube videos shared above are not owned by me and I am simply sharing great music with the community here on Hive - Please let me know if you if want them to be removed, click on the video name embedded for original links
Thanks as always for stopping by everyone.
Peace Out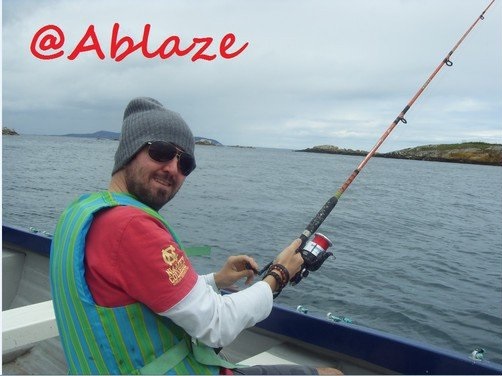 ---
---