Bringing my kids to GAA Club Championship match

The GAA Club Championship
Anyone who has read any of SportsTalkSocial posts over the years will realise that I am a huge fan of sports and two of my favourite sports are unique to Ireland and are sports from the GAA or Gaelic Athletic Association. There are three sports, namely Handball, Gaelic football and Hurling. I have mainly concentratef my posts to date on the Senior inter County Championship matches, but there is much more to the GAA than the county matches.
There is also the Club Championship which is the lifeblood of the GAA. Every town and parish around Ireland has a local GAA club and each year the play a series of matches to find out who is the county champion.
While I was at Croke Park last month for Galway's All Ireland final against Kerry in the All Ireland Football Final I took a photo of this fantastic area that is on display outside the stadium. It is called the club wall and has every single club represented by the club badge or emblem which is fantastic. Each of the 32 counties of Ireland are represented and every club, from the smallest to the biggest are represented.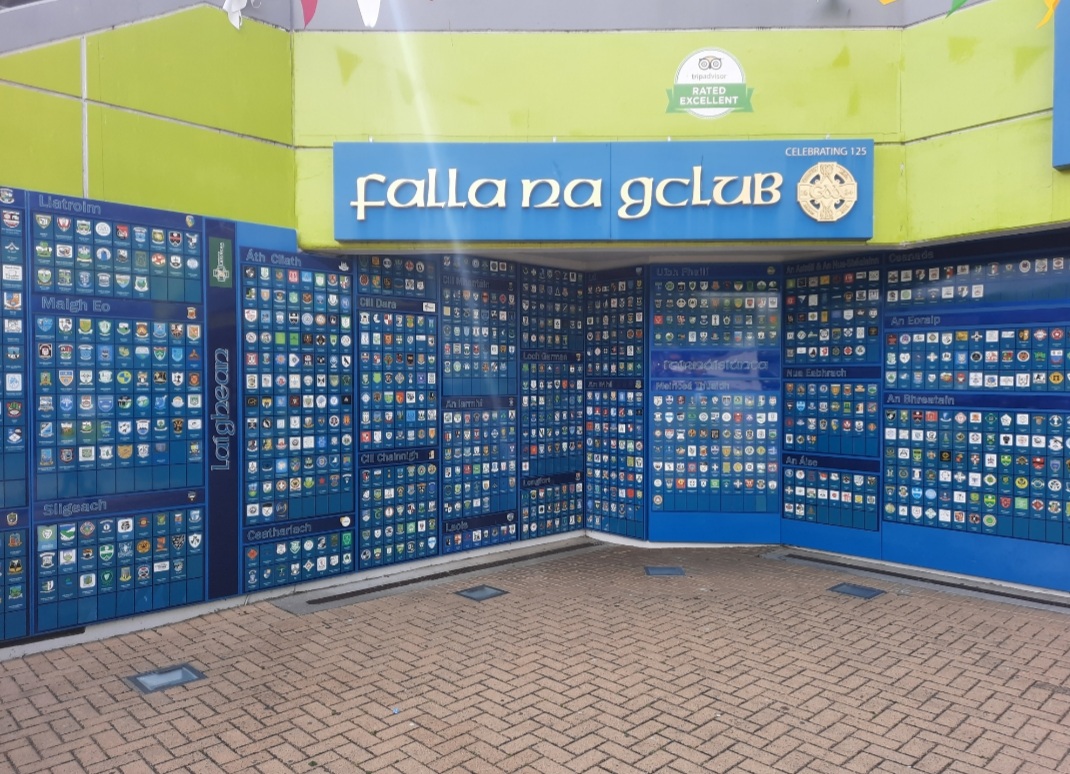 This year I have started taking my two eldest boys to these matches in Pearse stadium and the round 1 games of the Senior Championship were played on Sunday and our team Moycullen were up against neighbours from across the mountain road An Spidéal. Moycullen were favorites and were expected to win, but rarely is it ever as simple as that and An Spidéal would have come into the match fully expecting an upset.
Moycullen vs An Spidéal
The one thing that you can be guaranteed at a game in Galway's Pearse stadium is that there will be a stiff breeze blowing through the pitch and Sunday was no different. The stadium is built in Salthill, which is a seaside suburb of Galway, so there is almost always a breeze of some sort blowing.
An Spidéal had the advantage of a strong breeze in the first half and they got to work quickly kicking the first point of the match early on. Moycullen, although a little bit wasteful in possession of the ball did well to keep the scoreboard ticking over and after some good build up play created some half chances for goal, but on each occasion were disciplined enough to hand pass over the bar for a point.
Meanwhile at the other end of the pitch An Spidéal could do no wrong and every attempt at a point sailed over, including a few long range frees that their goal keeper came up the field to take. Indeed their goal keeper was fond of coming forward as is the recent trend, leaving their goal exposed at times. Moycullen never breached the goal however and An Spidéal took a 0-9 to 0-6 lead into the half time break. To be fair to them they worthy of their lead, but they were helped a little bit by some bad referee decisions in my opinion.
Luckily for Moycullen the stiff breeze coming in from Galway bay did not abate at half time, and was still blowing strongly in the second half. All things said it was probably a 3 or 4 point breeze, so An Spidéal would have been delighted to see their lead stretch to 4 points in the second half and their lead was 0-10 to 0-6. Moycullen then started finding their form and Peter Cooke in particular impressed me with some fine point taking both from play and free kicks.
Galway captain and Moycullen captain Seán Kelly also impressed at the back snuffing out many of An Spidéal's attempted breaks in the second half.
While Moycullen managed 6 points against the wind in the first half, An Spidéal could only register 3 in the second half and in the end that was the difference.
Following that early An Spidéal point, Moycullen dominated the remaining minutes of the second half adding 0-9 while Spidéal could only manage another 0-2 into a strong breeze, meaning the contest ended as below, getting Moycullen off to the perfect start in group B.
Moycullen 0-15 : An Spidéal 0-12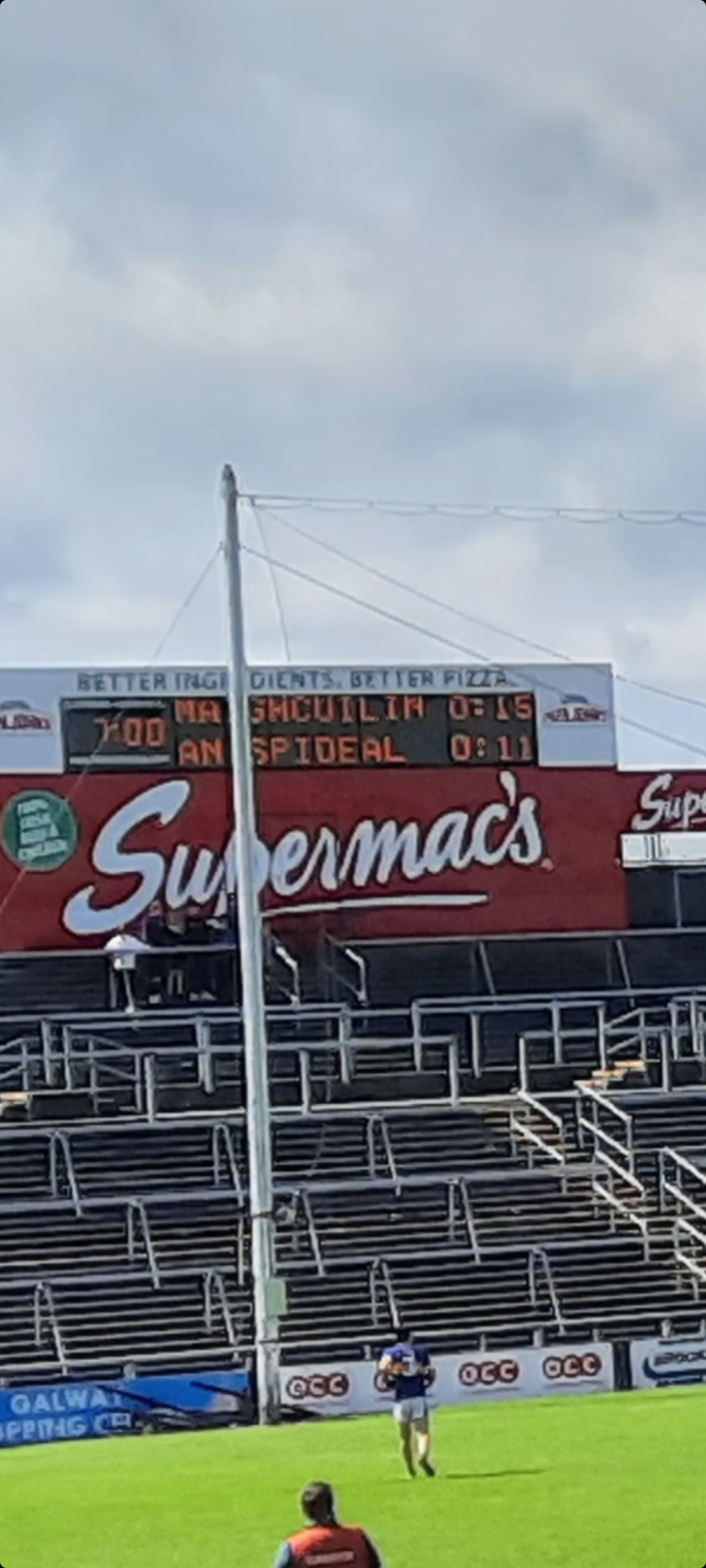 Here are a few action shots I took during the first half at Pearse Stadium: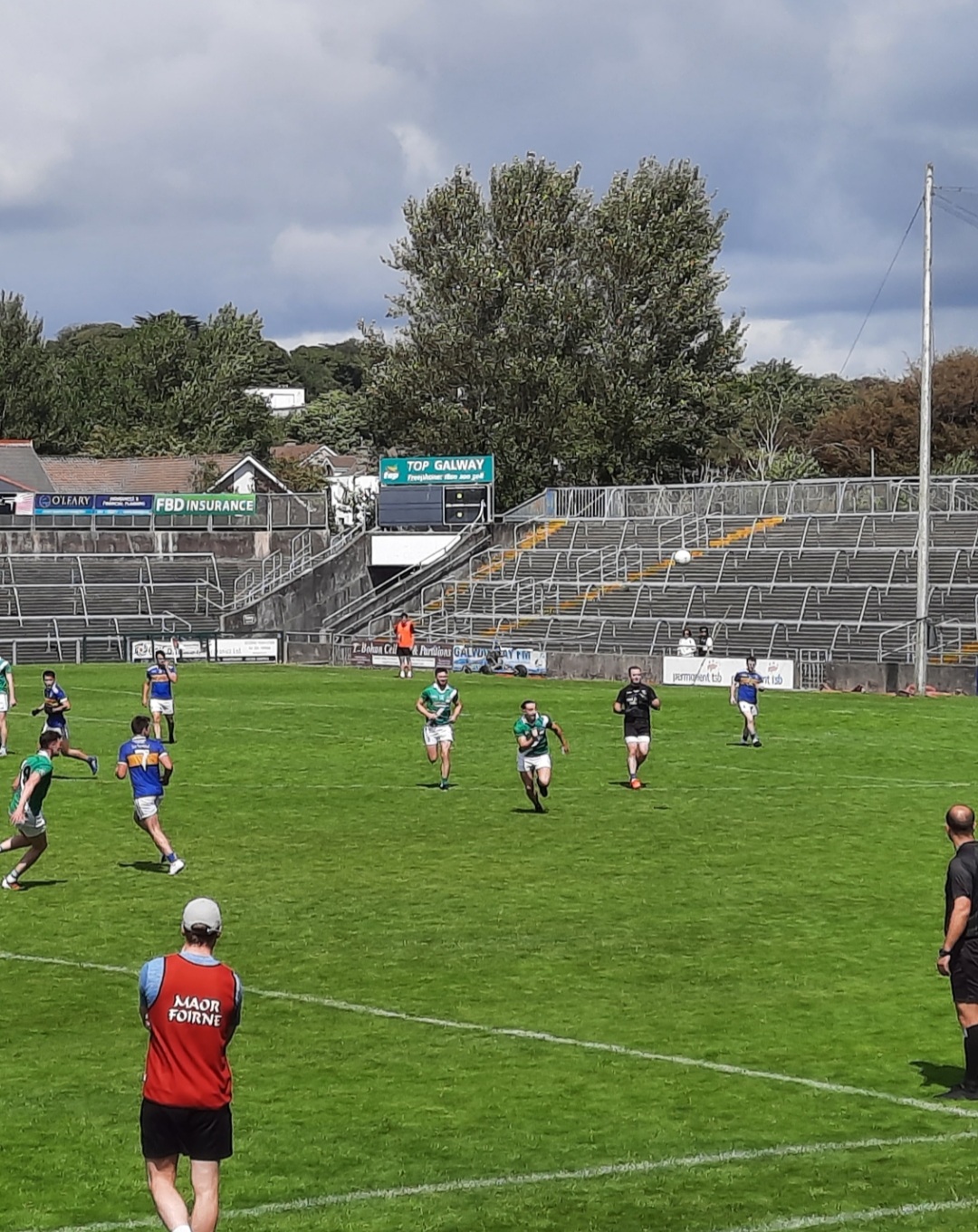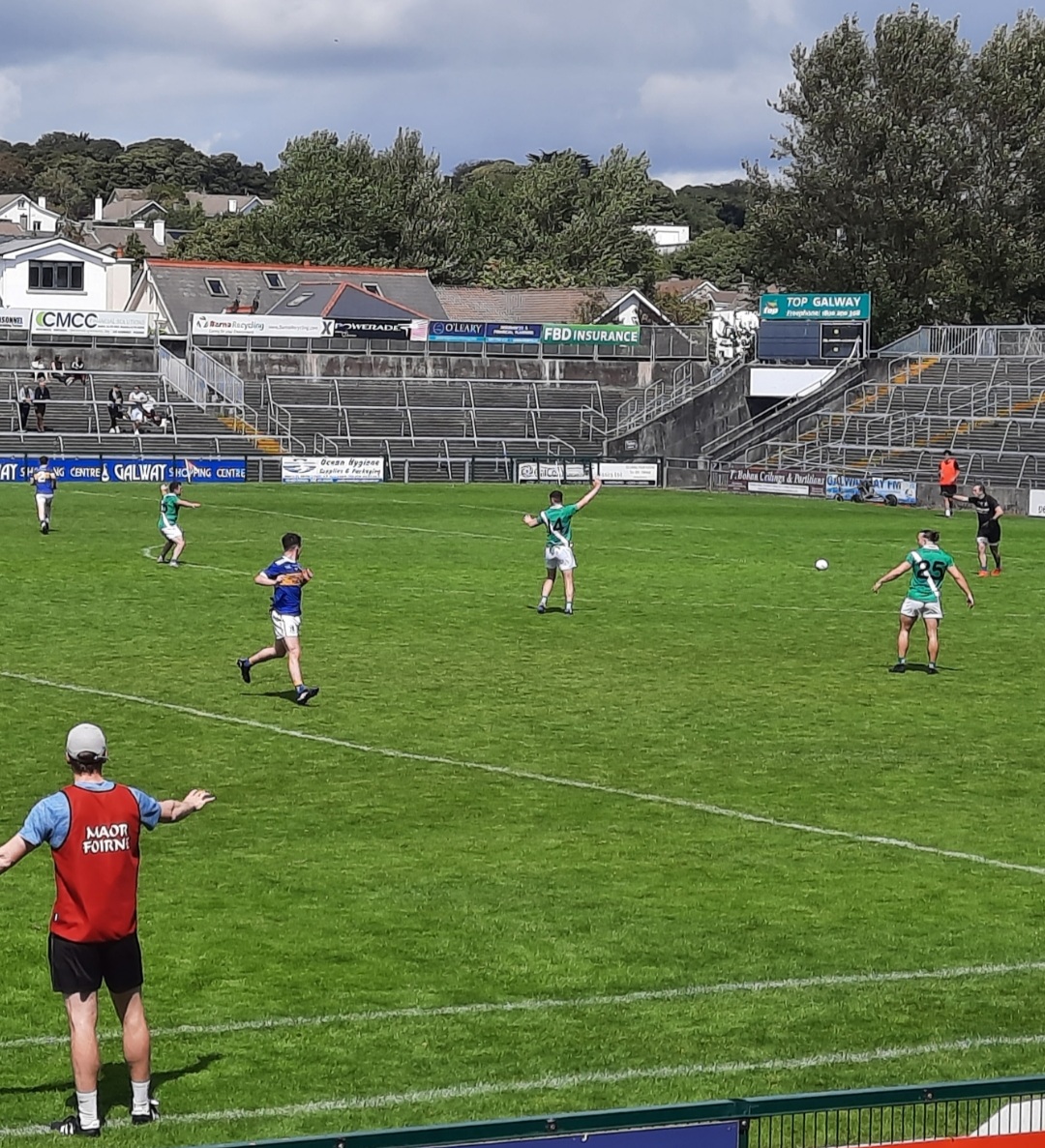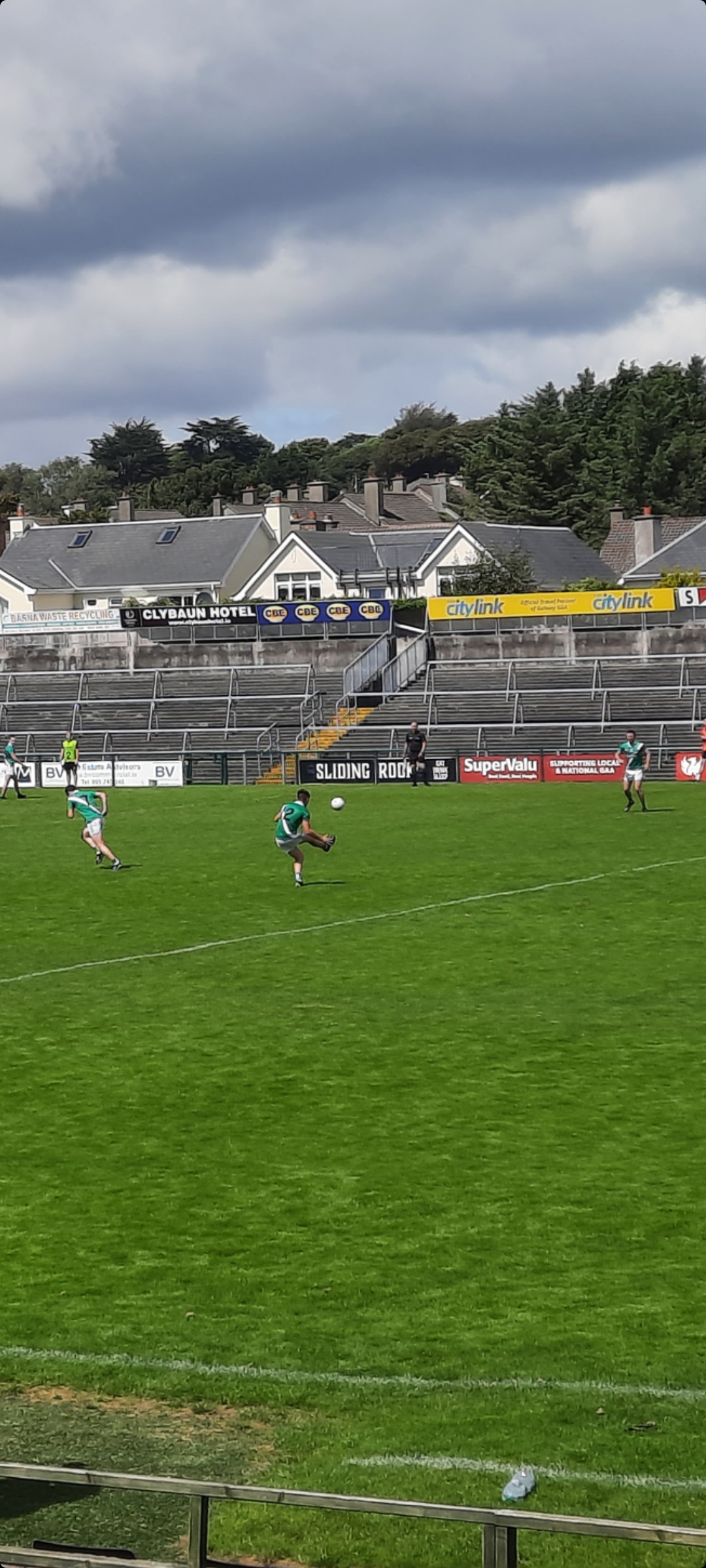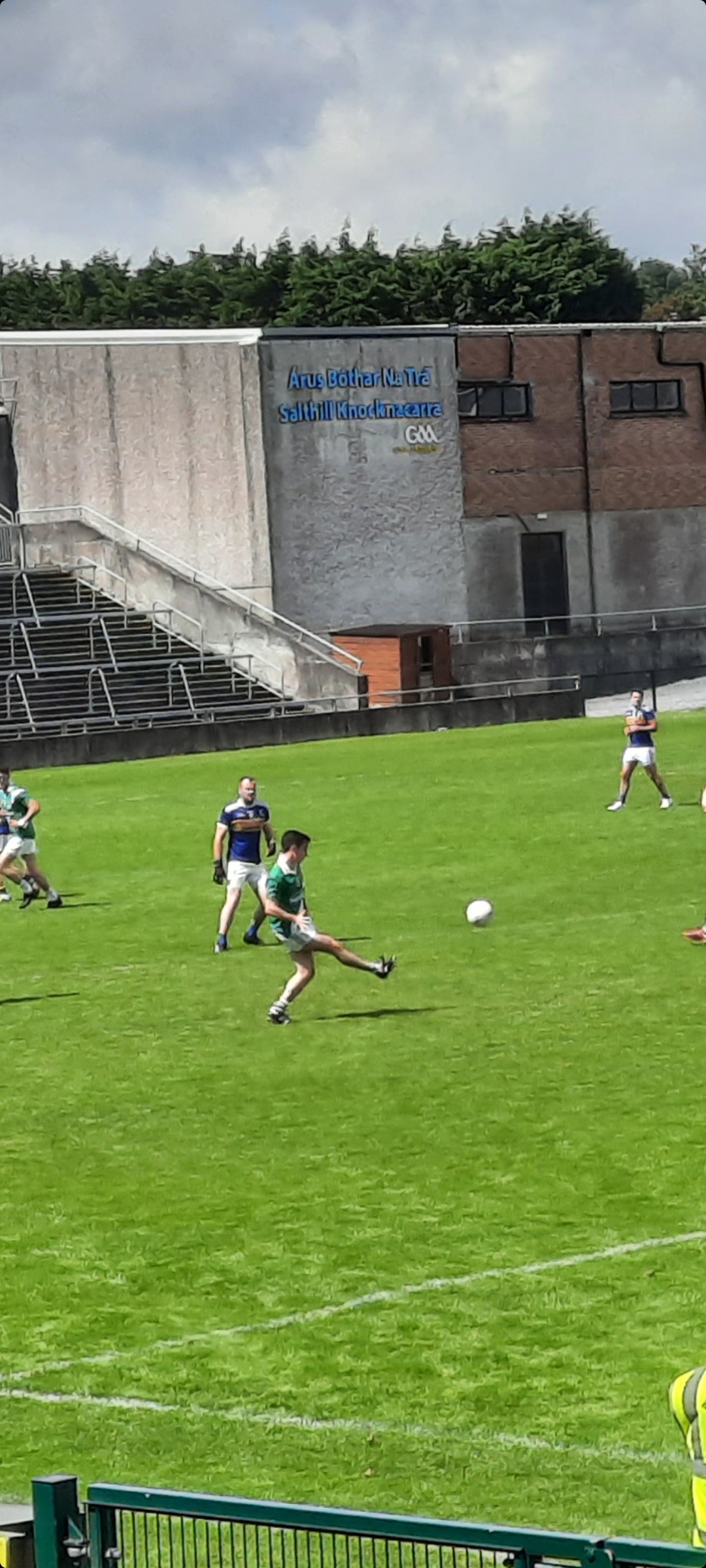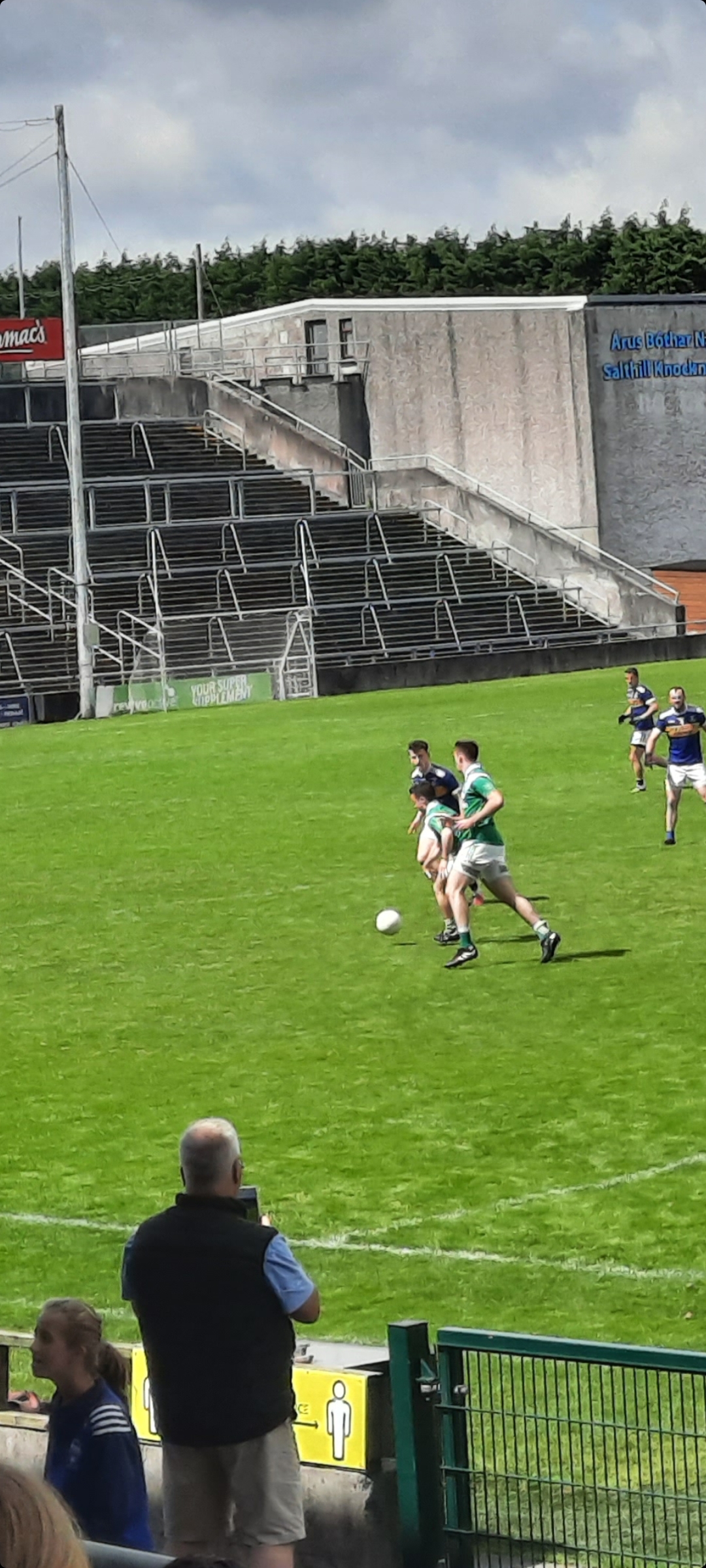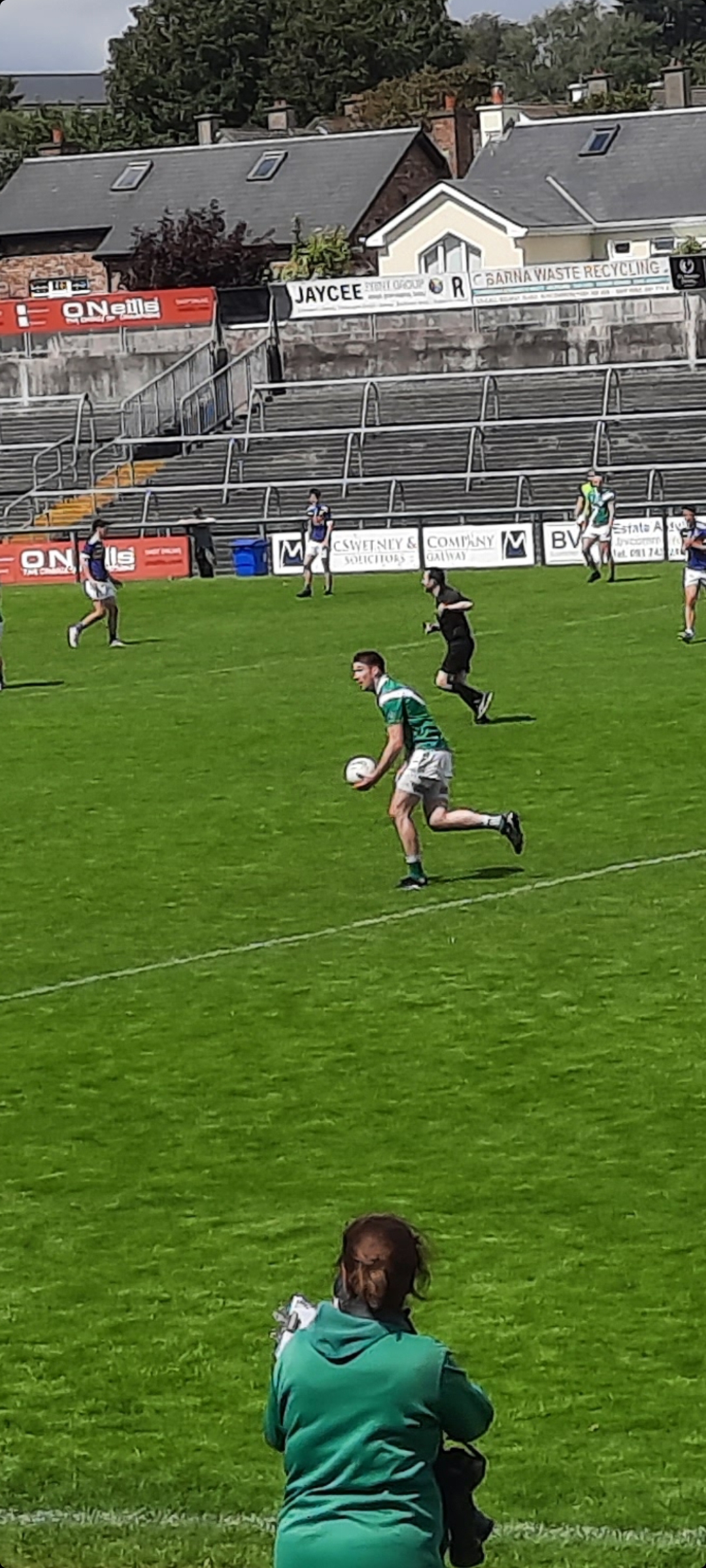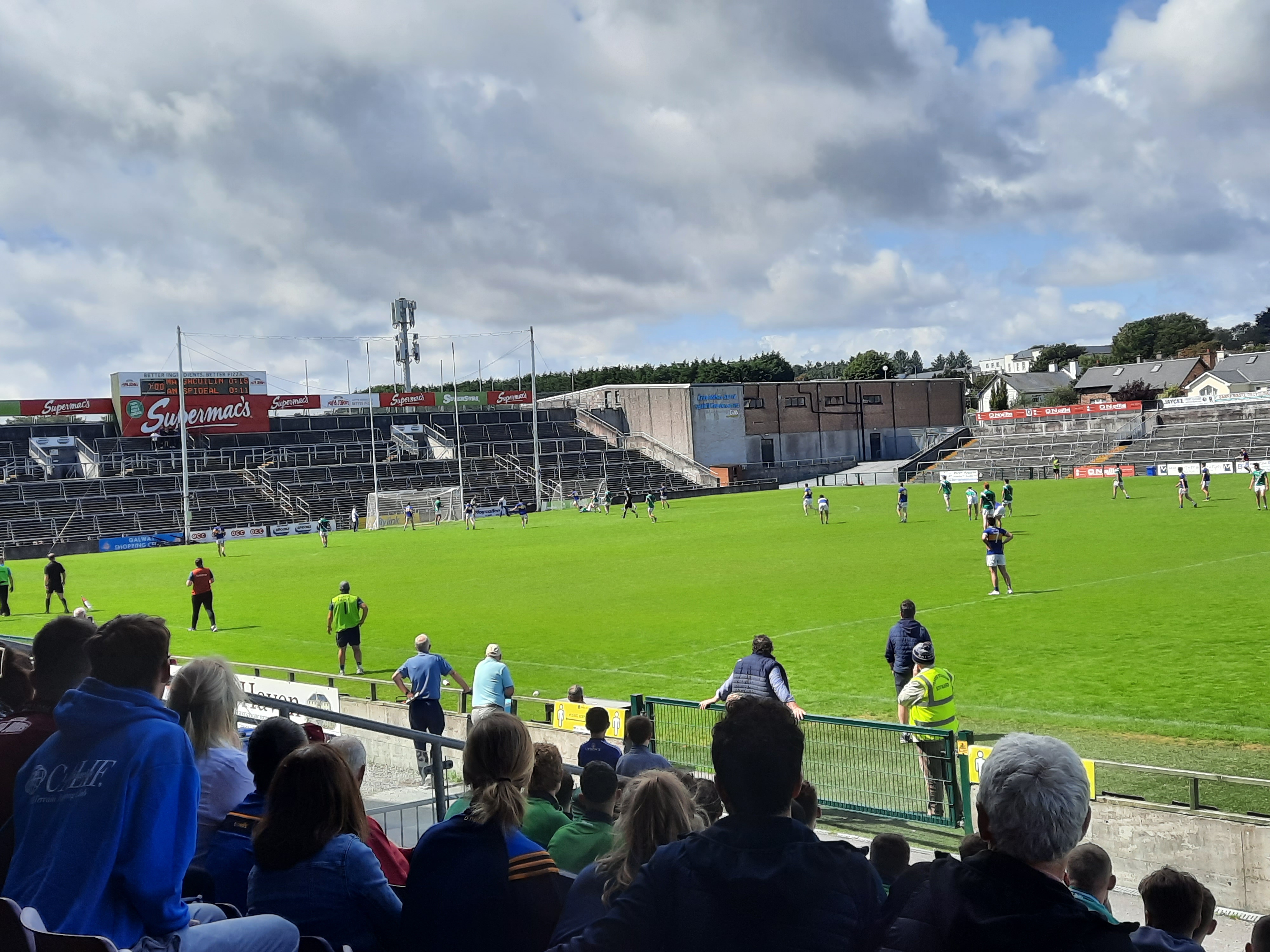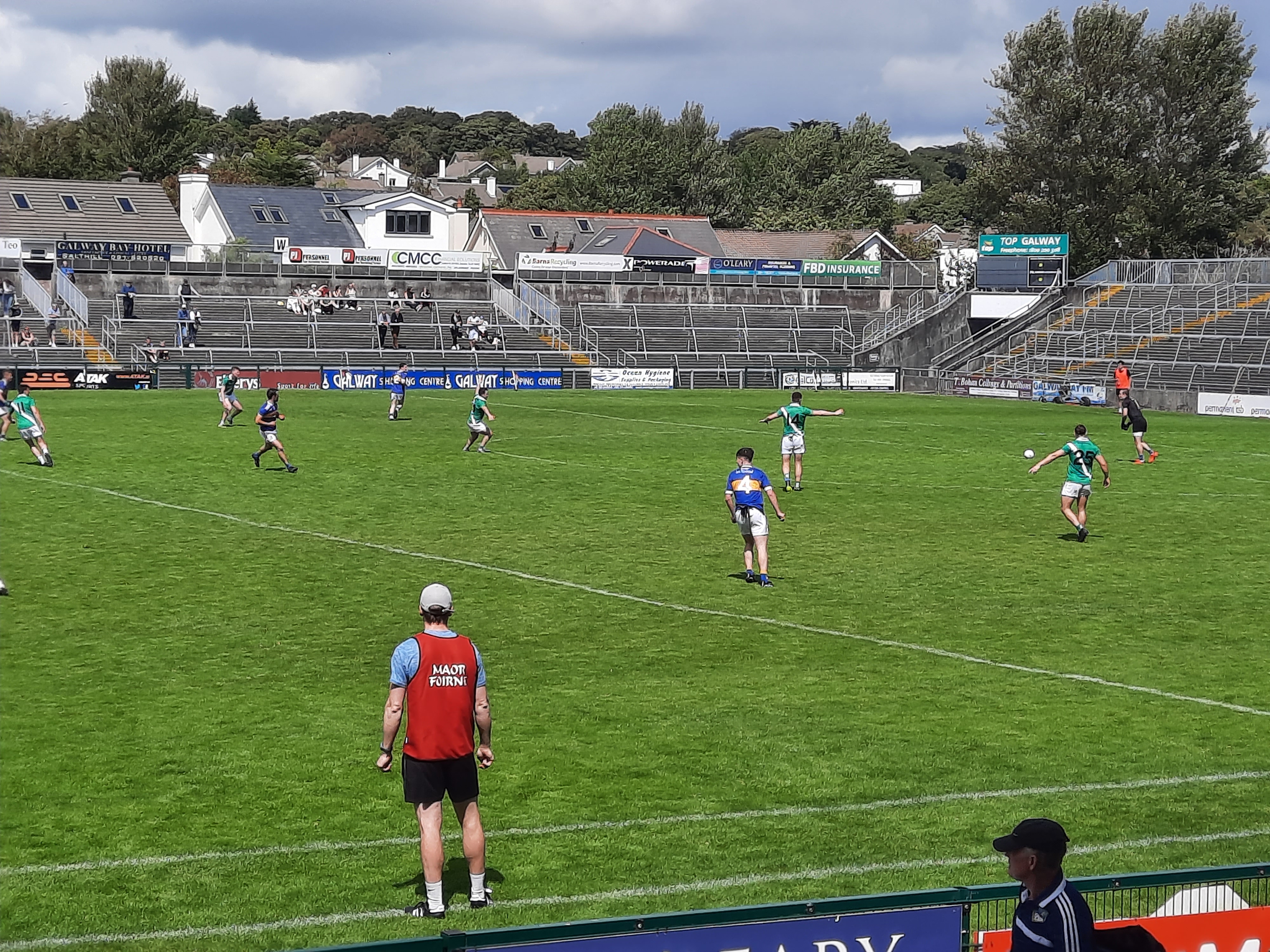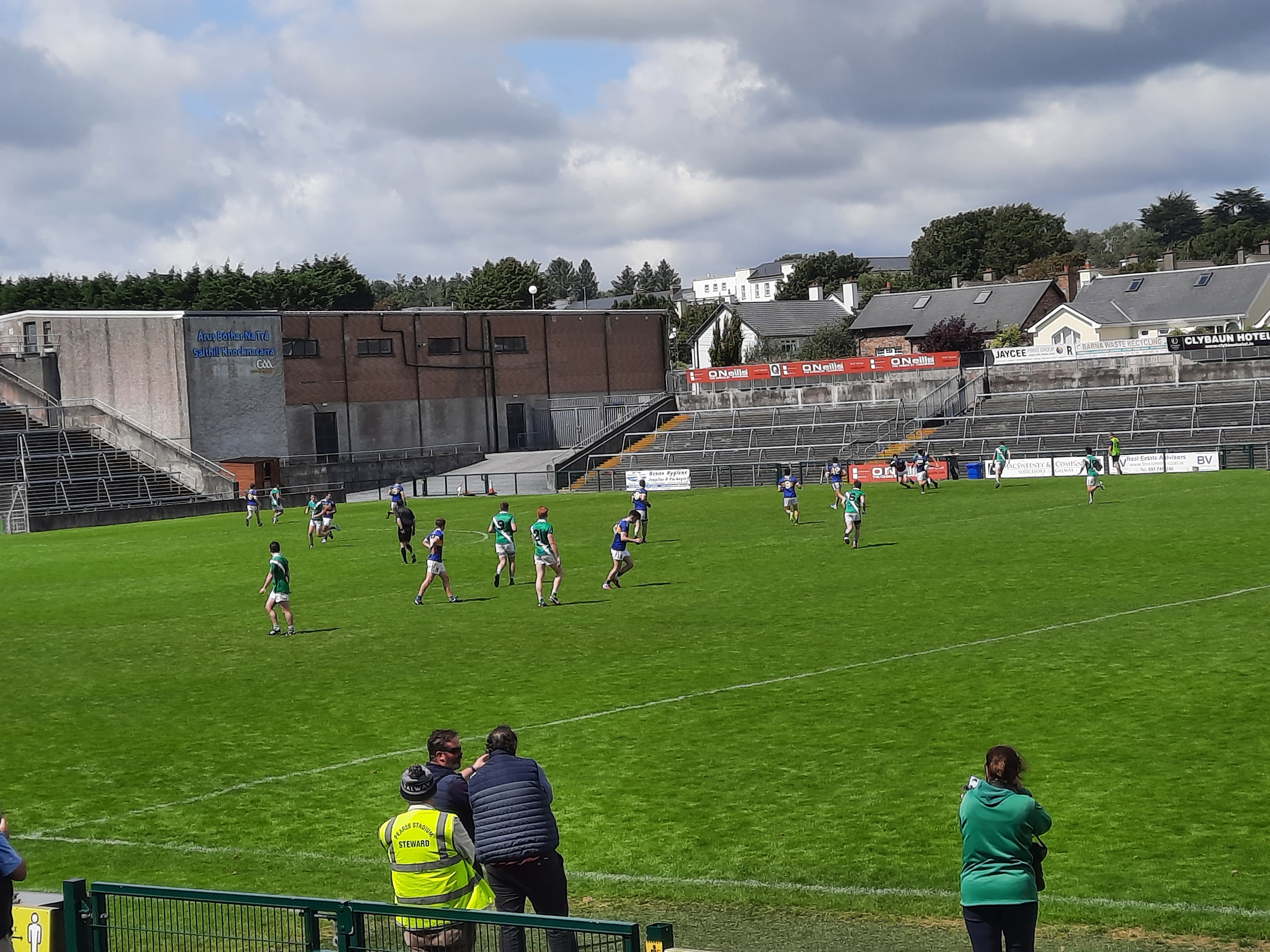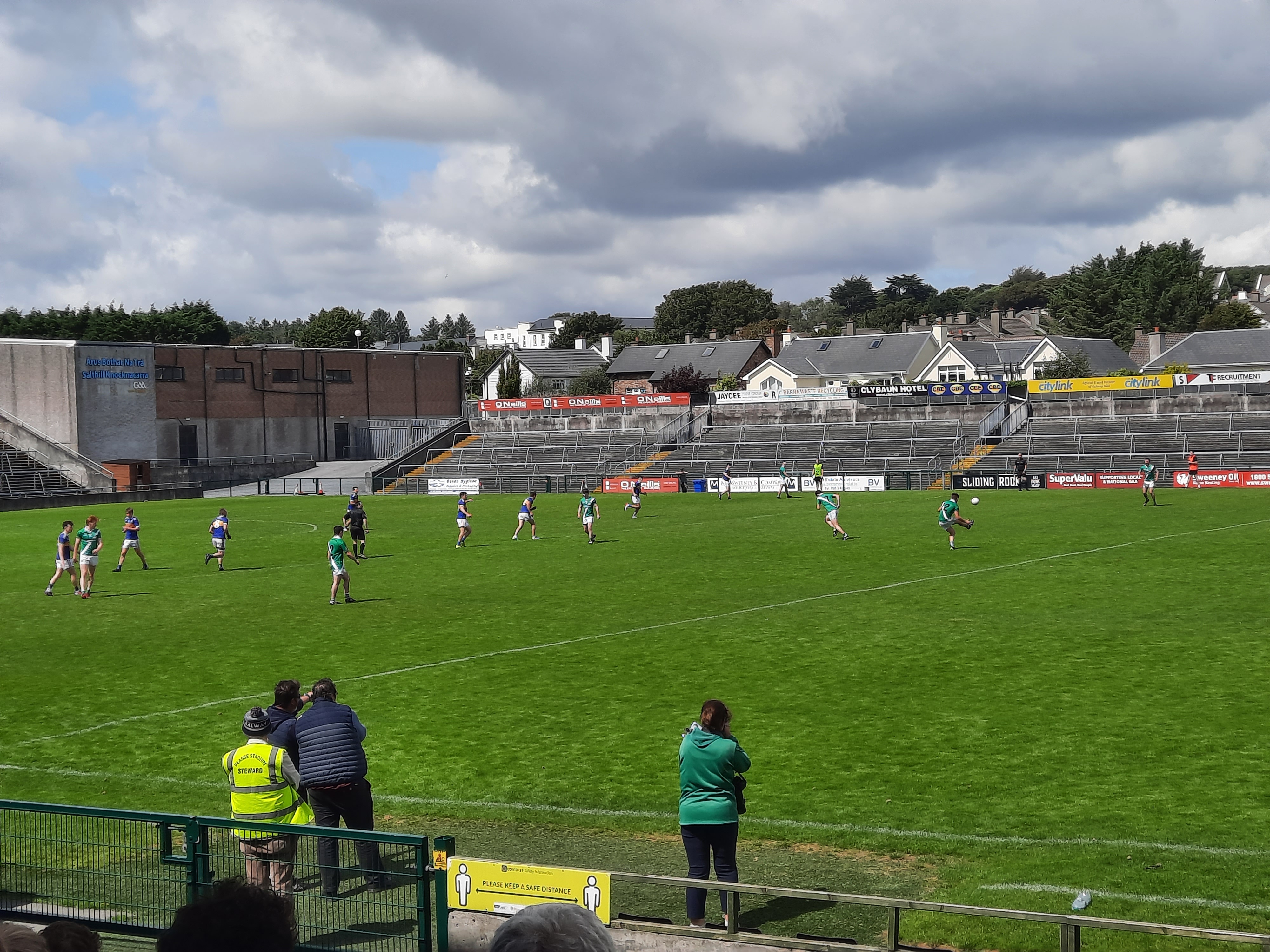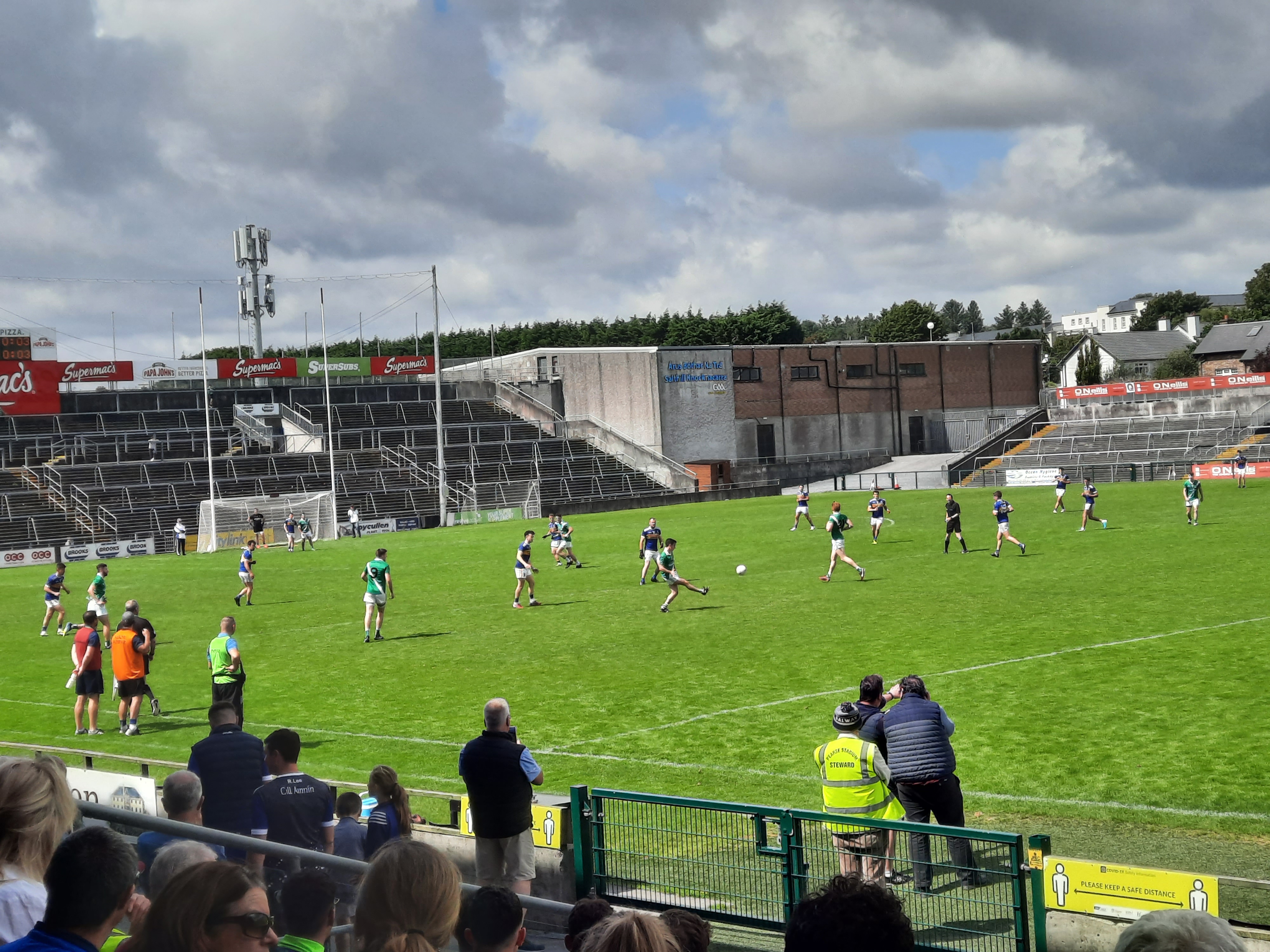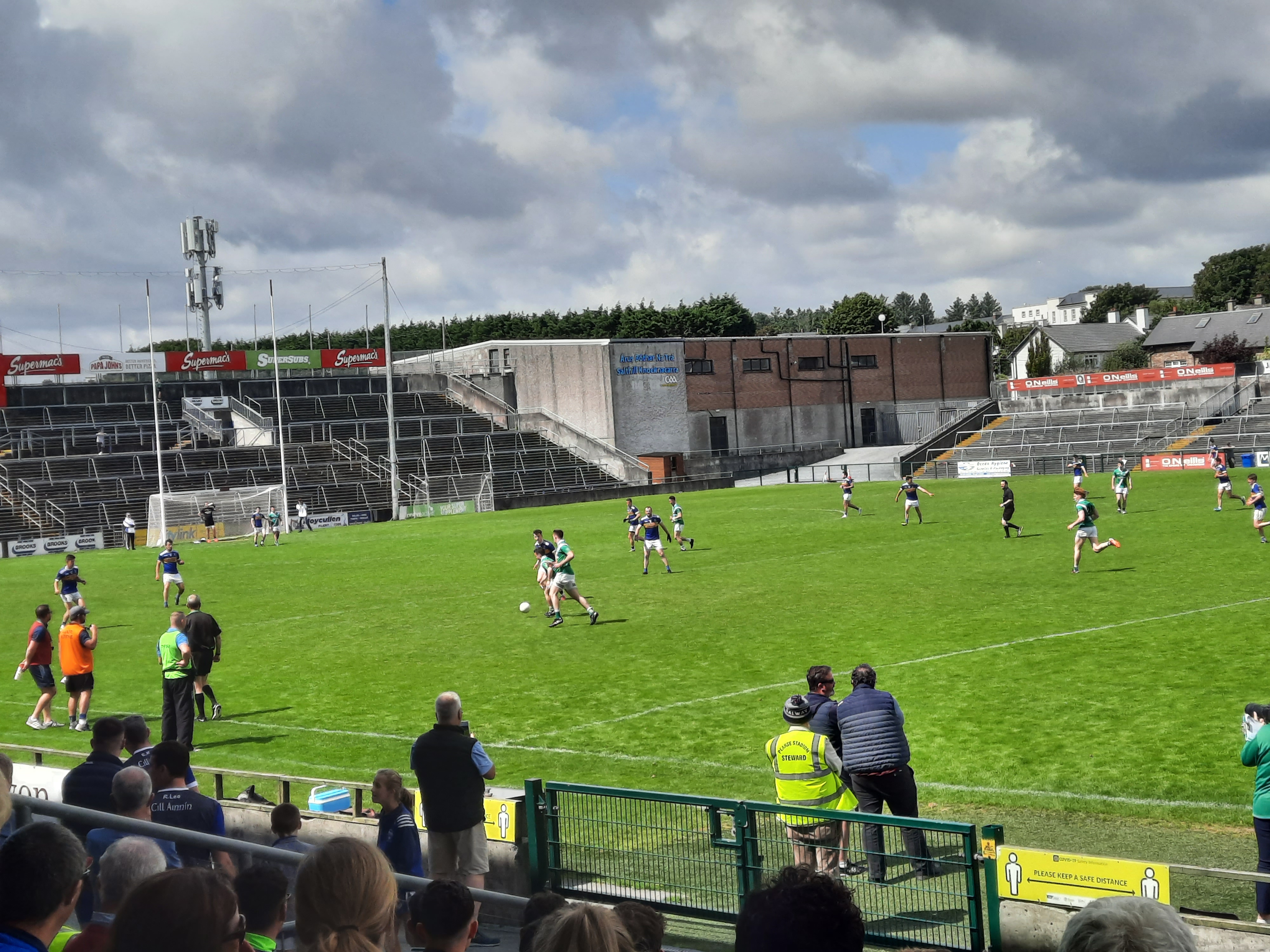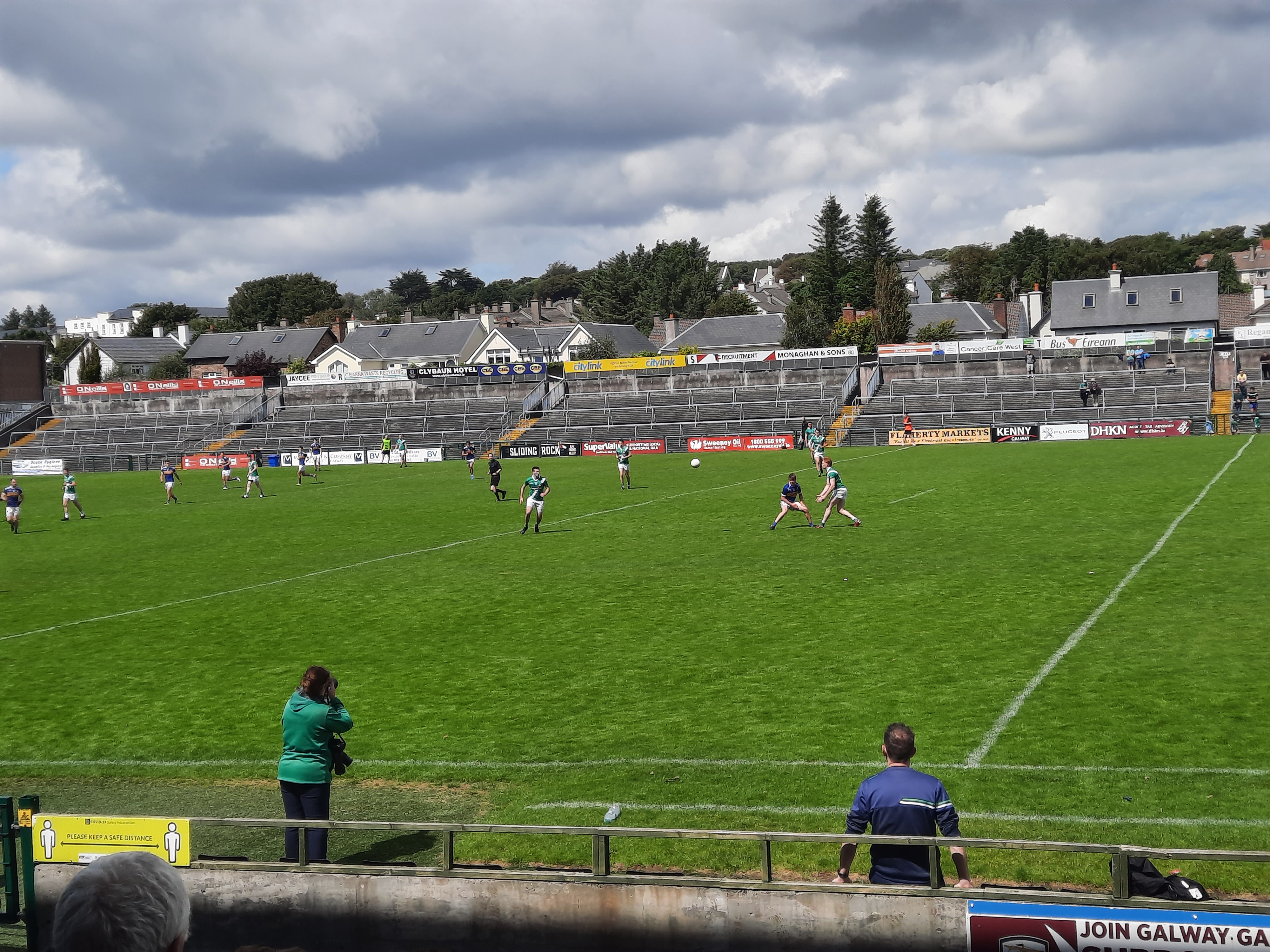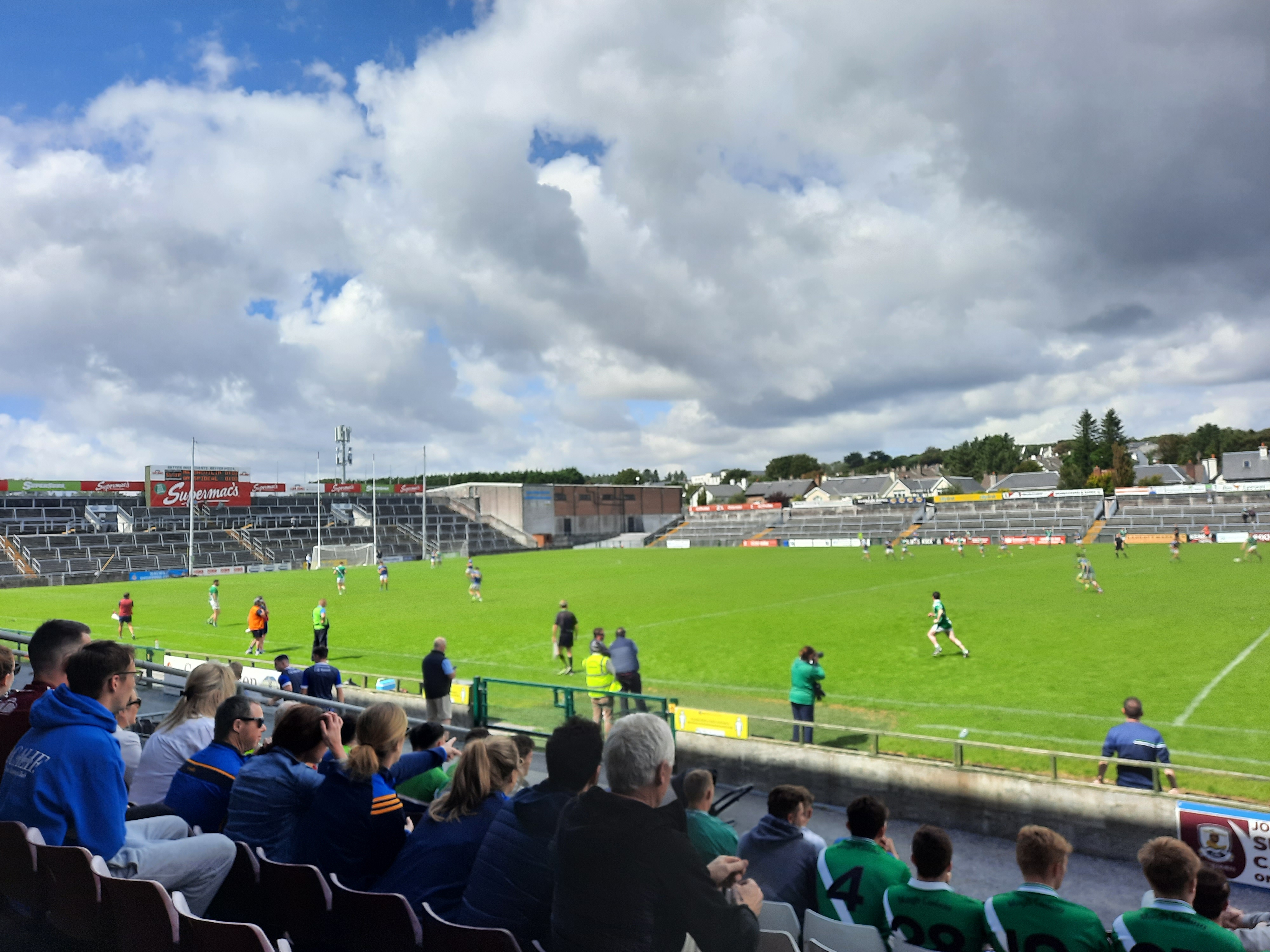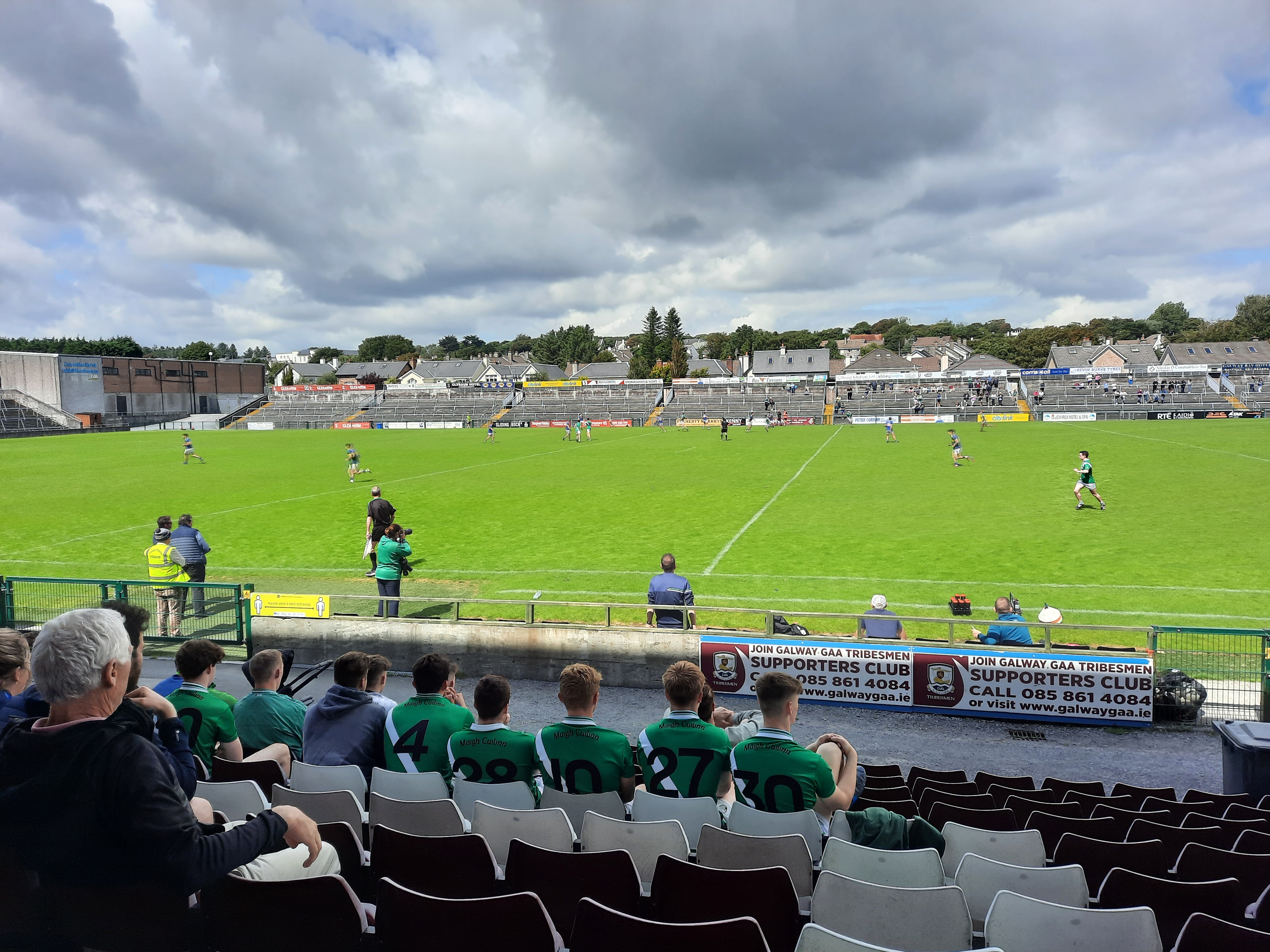 When you look at the empty terraces and mostly empty stand, it is in serious contrast to the sight of 82,000 packed into Croke park on All Ireland final day, just look at my photo from last month.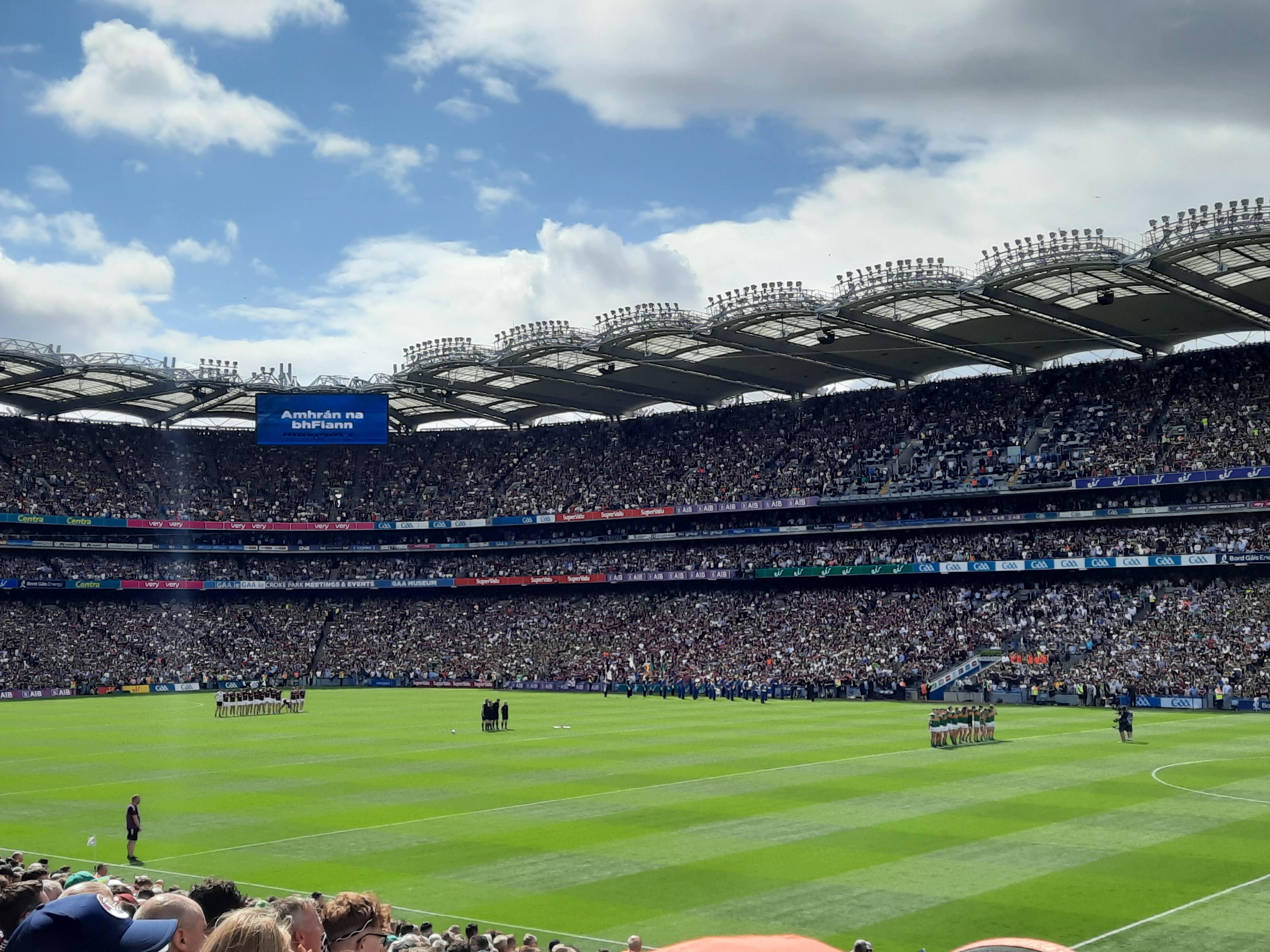 You don't necessarily need 82,000 to create an atmosphere though and we had plenty of atmosphere at Pearse stadium on Sunday and my boys who are aged 6 and 9 absolutely loved the experience and we even waited around to watch the Milltown vs Killanin game afterwards which was very entertaining with goals galore and Milltown progressed as winners here 3-14 to 3-9. Here are a few photos from that game: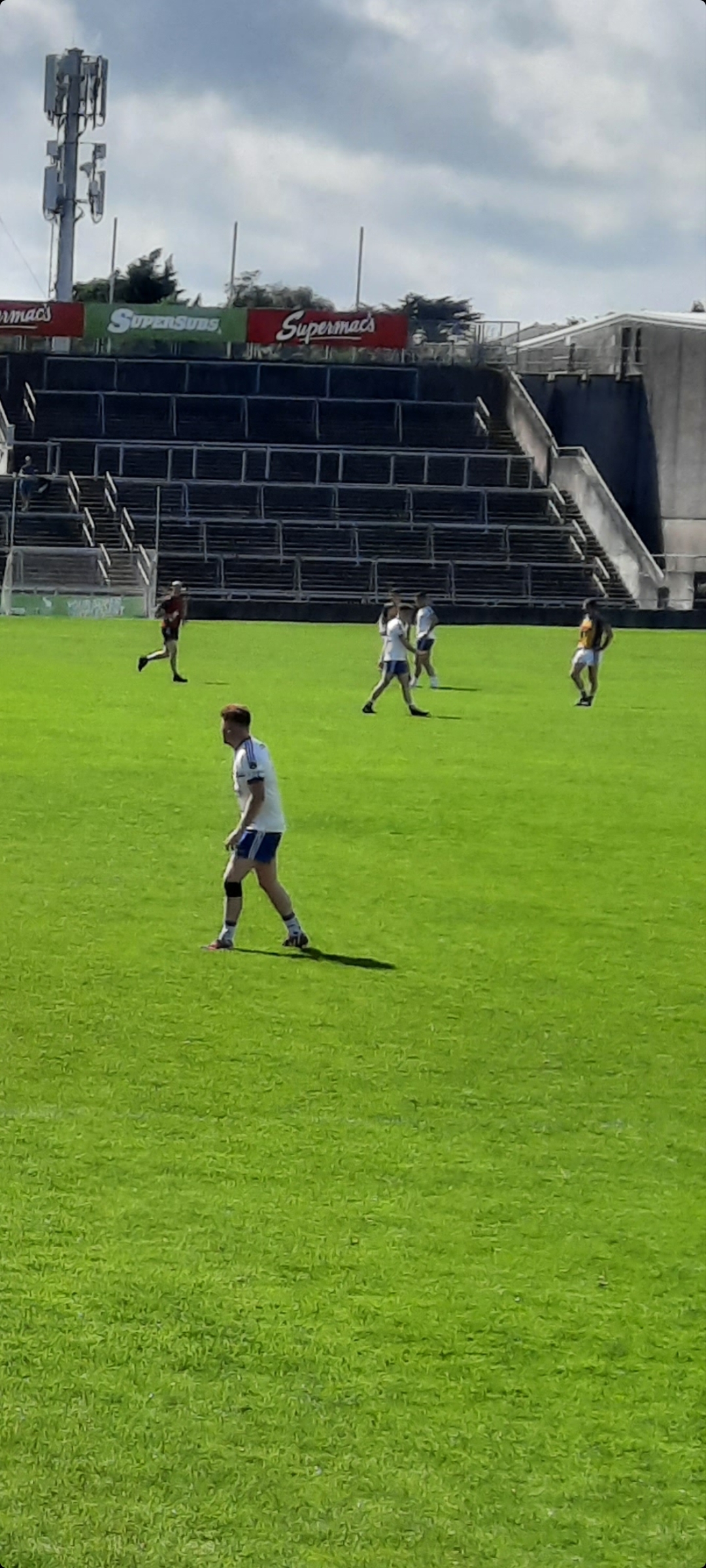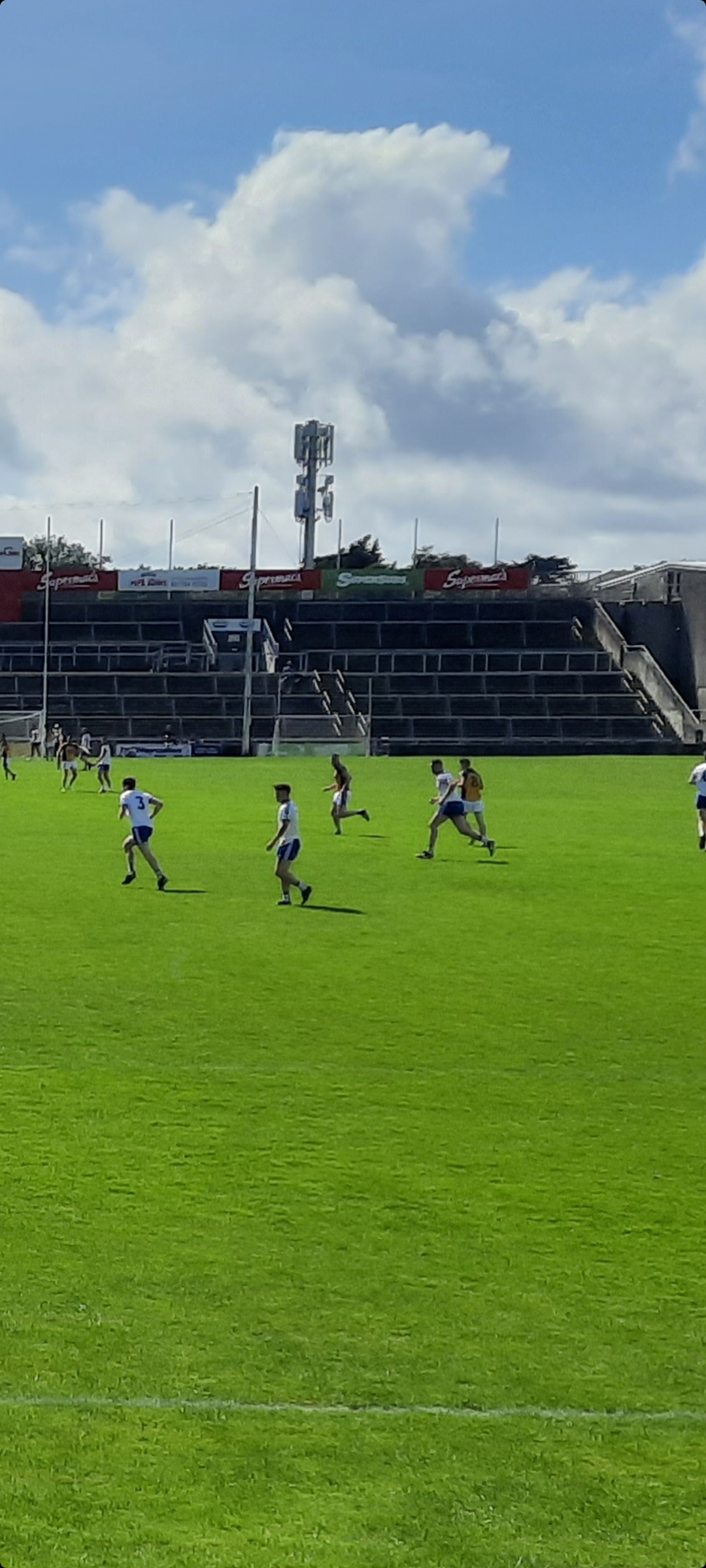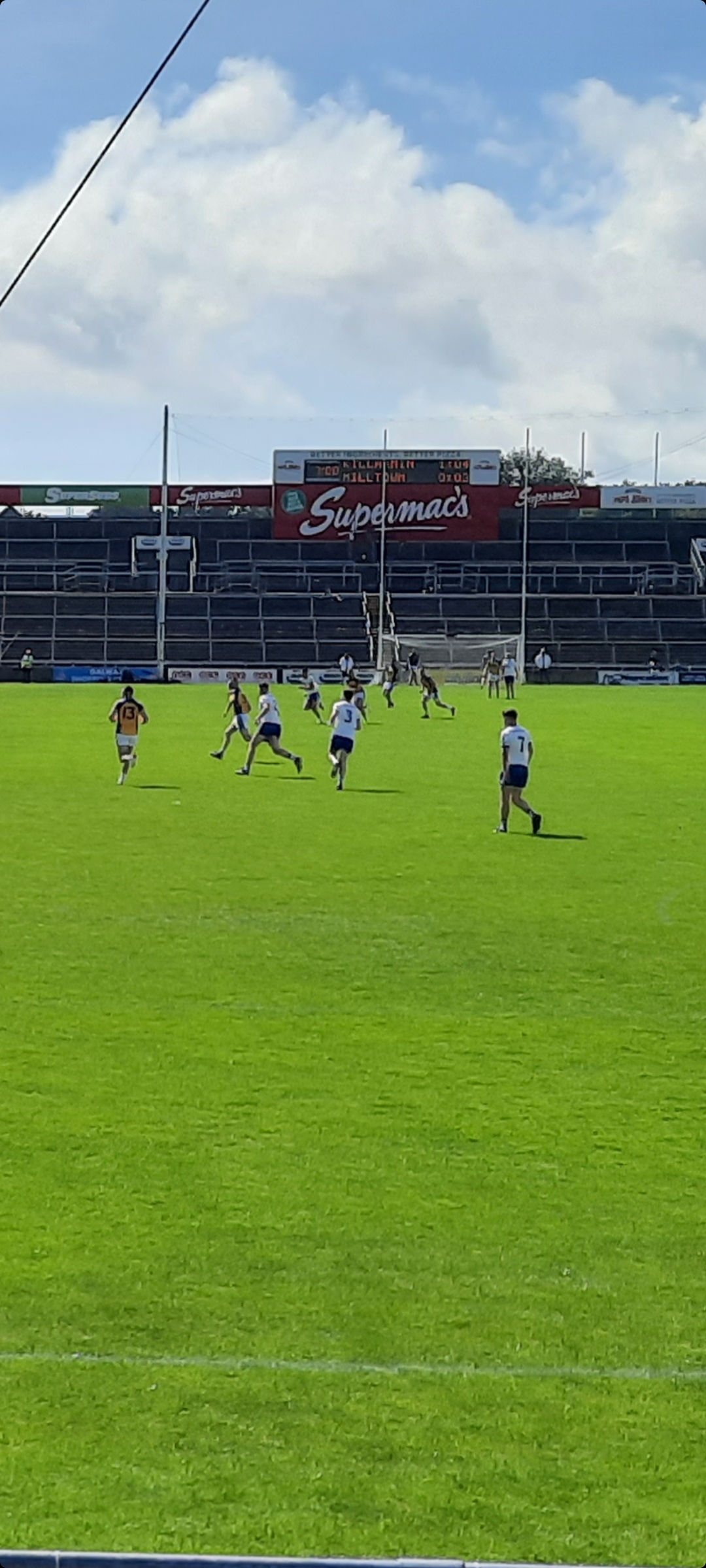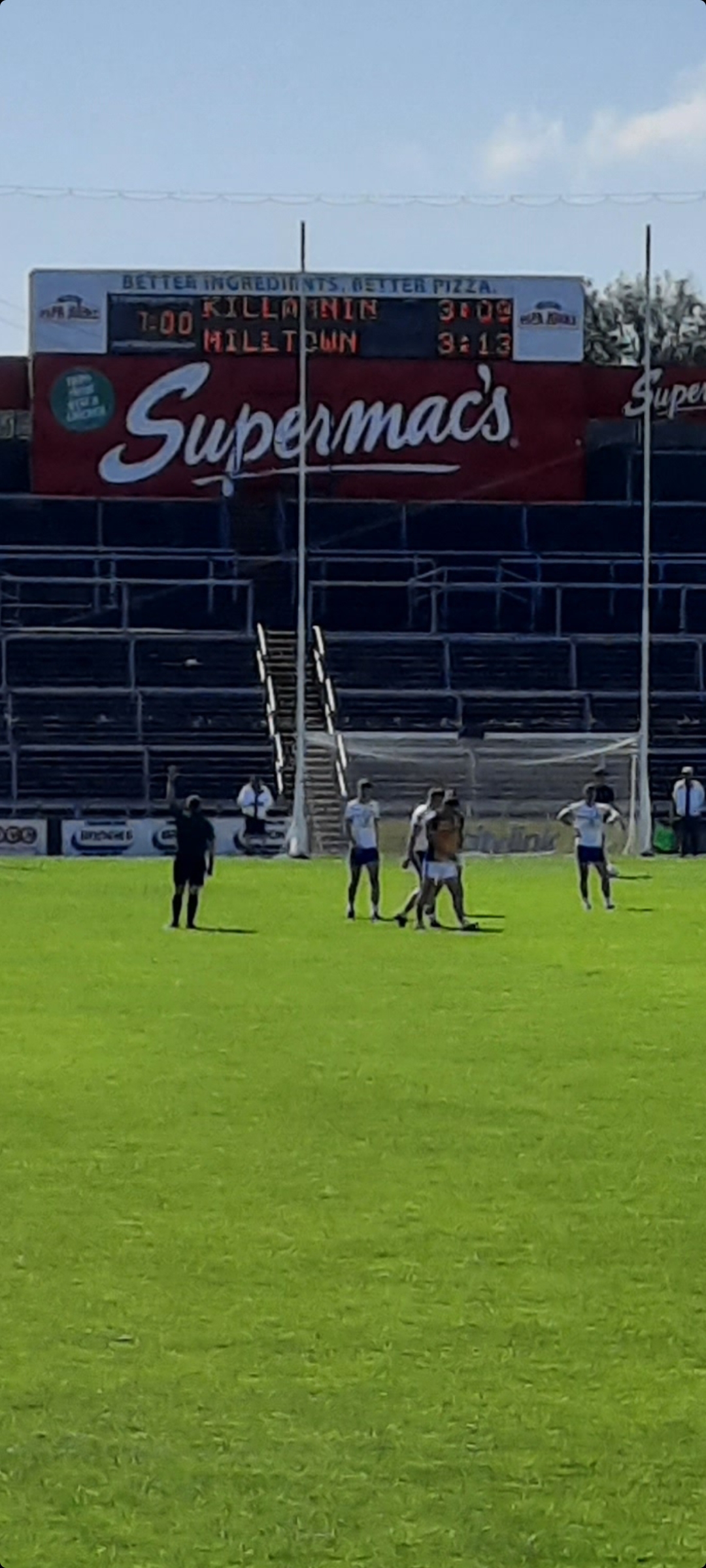 It was a bit of a test too to see how the kods would enjoy and behave at a game. They loved it and behaved themselves, so I may well bring them back next Sunday for the derby match against Oughterard which is again being played at Pearse Stadium. Hopefully Moycullen can get the win again in the round 2 fixture and set them up nicely for topping the group and making it to the county Quarter final.
The photos used throughout are my own.
Thanks as always for stopping by everyone.
Peace Out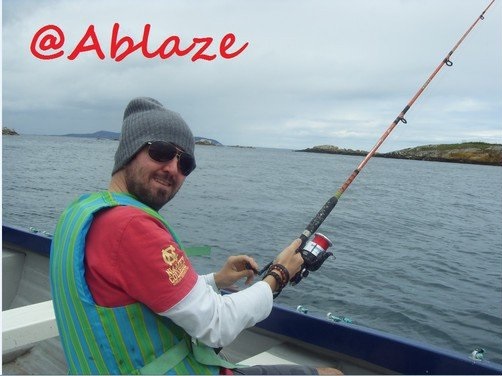 ---
---