Close up of a Bee and why they are so important to society
Up close with a Bee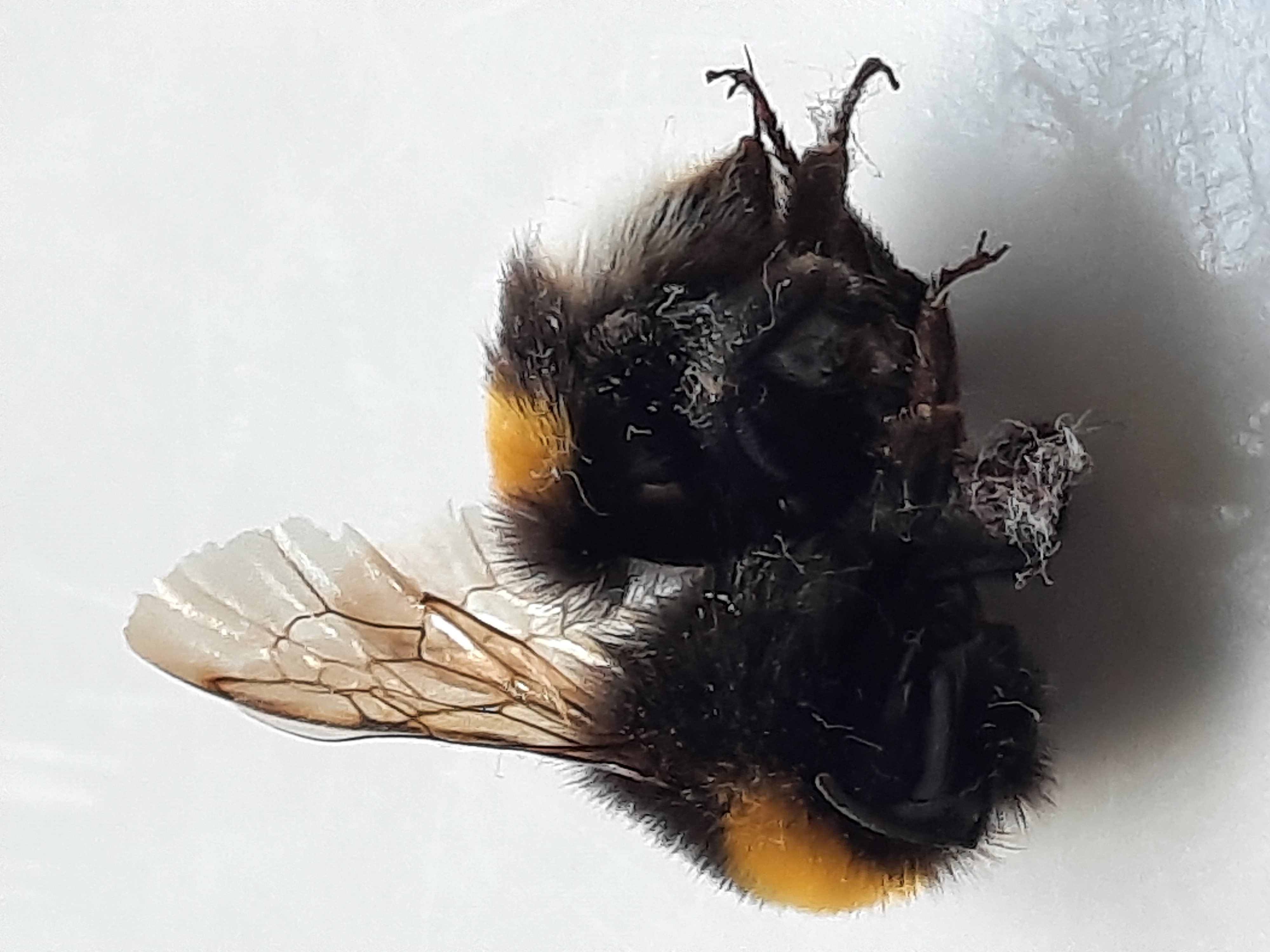 There was definitely a time when we would be reaching for a newspaper when a wasp or bee came near, but times have certainly changed and people from all walks of life have come to realise the huge importance of Bees to our eco systems and food chains. The are the pollinators and without them, us humans would be in serious trouble.
It has come full circle and instead of getting a wrapped up newspaper the swot them, we are more inclined to see a weak one and try to mend them back to health with some sugar water. My wife has done just that a few times later and after a few hours feeding on the sugar water, they take flight again and get back to their bee ways.
Unfortunately they don't always nurse back to full health and this guy didn't make the recovery and died during the night. Poor little guy, I took a few photos of the little guy and it's quite interesting to inspect him from close up like this.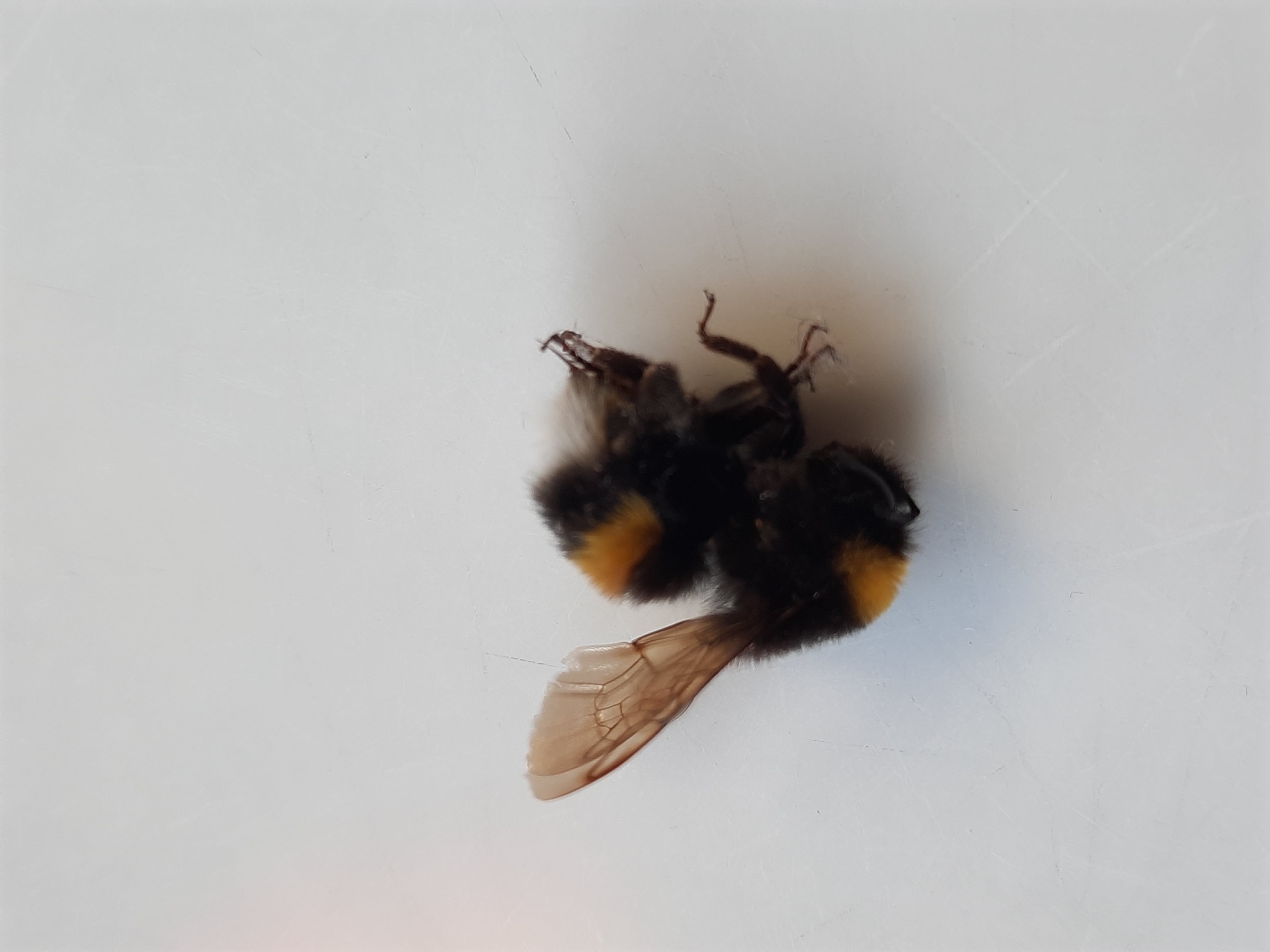 My kids usually run for the hills when they see a bee, but were suitably intrigued to be able to look at this guy up close without any fearbof getting stung. They both inspected him from all angles and even rubbed his furry little body to appease their curiosity about what a bee felt like.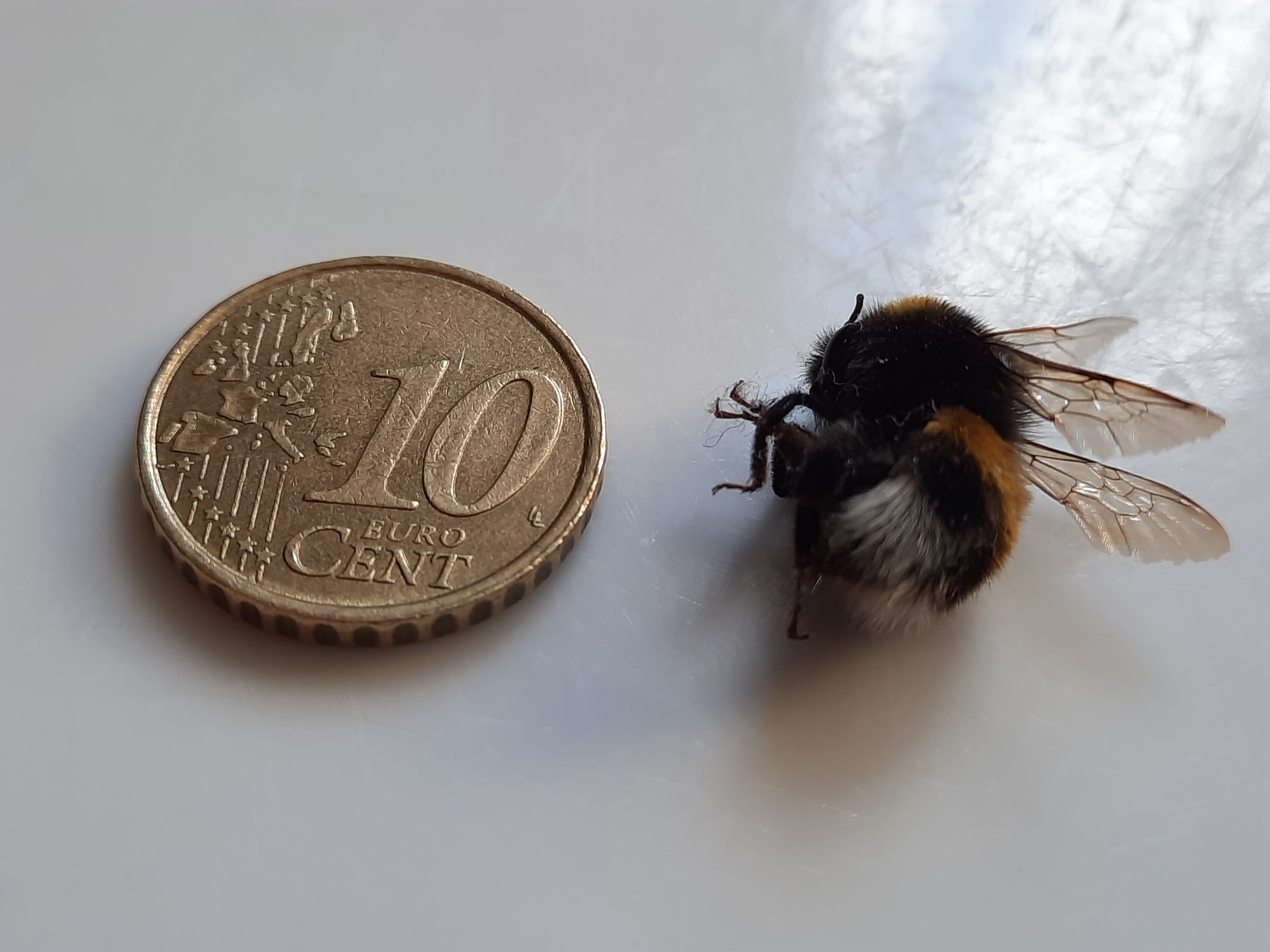 He wasn't the biggest bee you'll ever see as you can see from this picture of him/her beside a ten cent coin.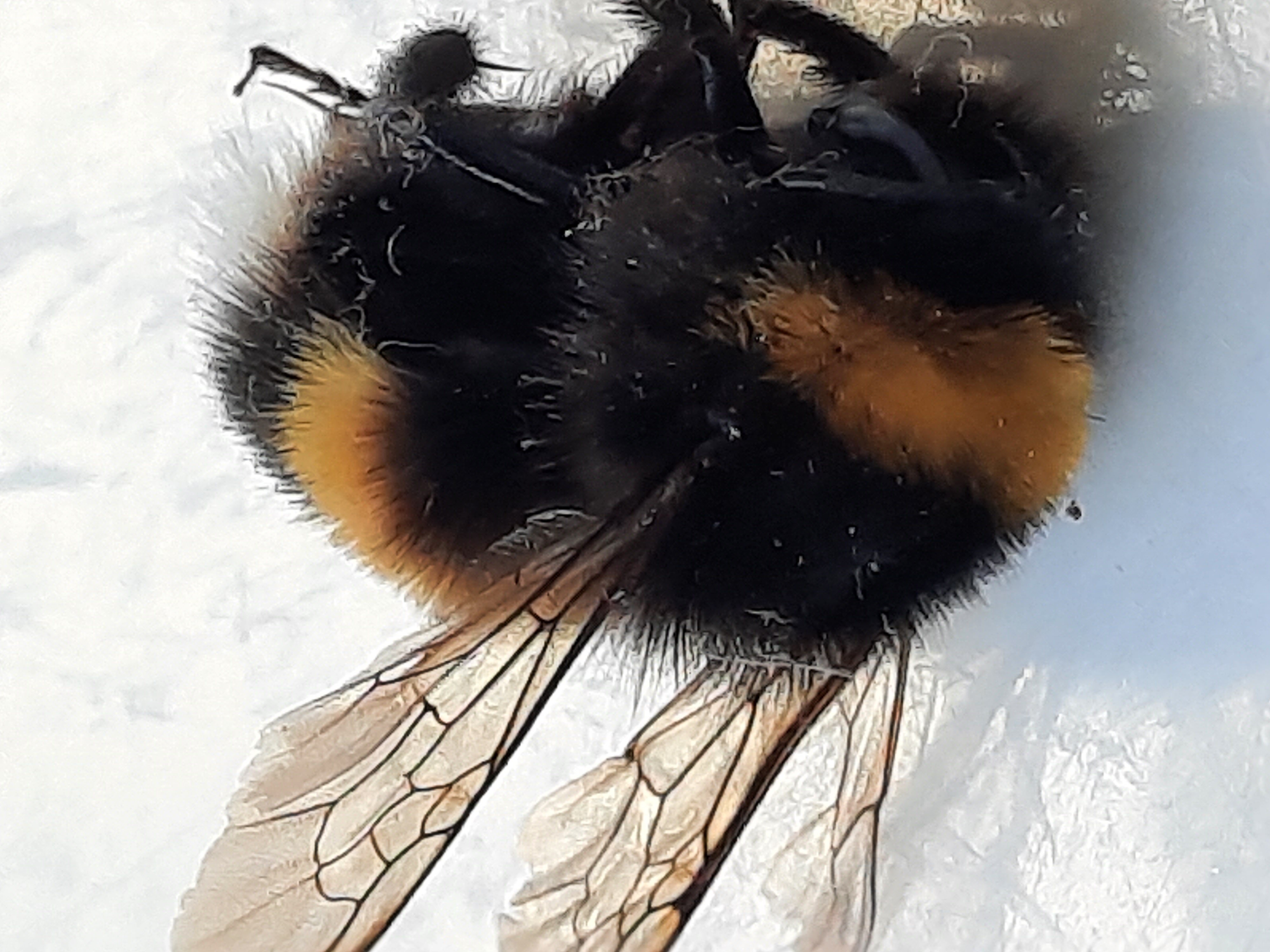 They were both surprised to see that it had a double set of wings, one larger set and one smaller set, that were even more visible when I zoomed in with my camera phone and showed them the photo blown up on our large TV screen. They love this type of "Sciency" stuff and I love showing them it.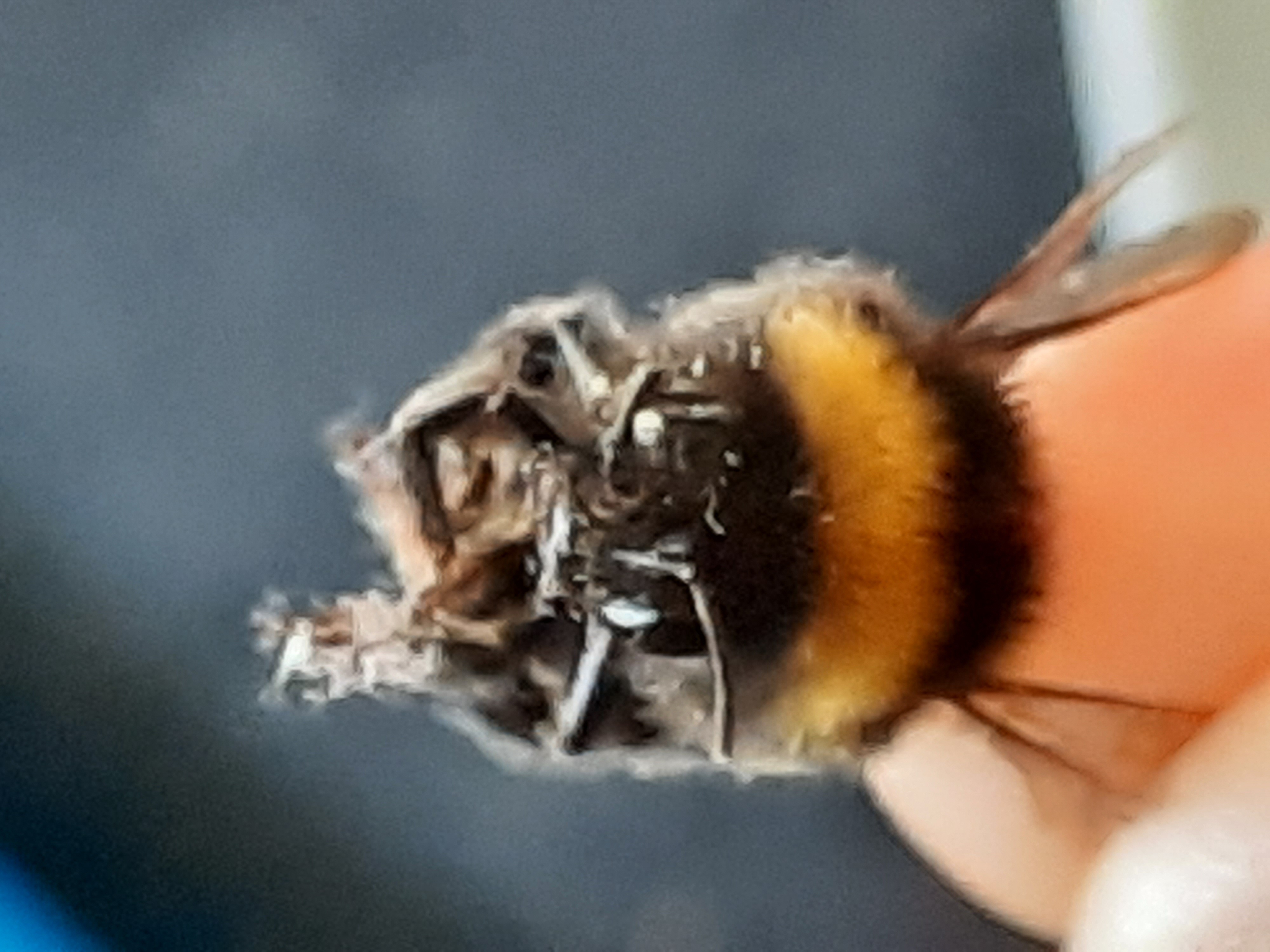 The eyes were another talking point, although this picture did not turn out great to be fair.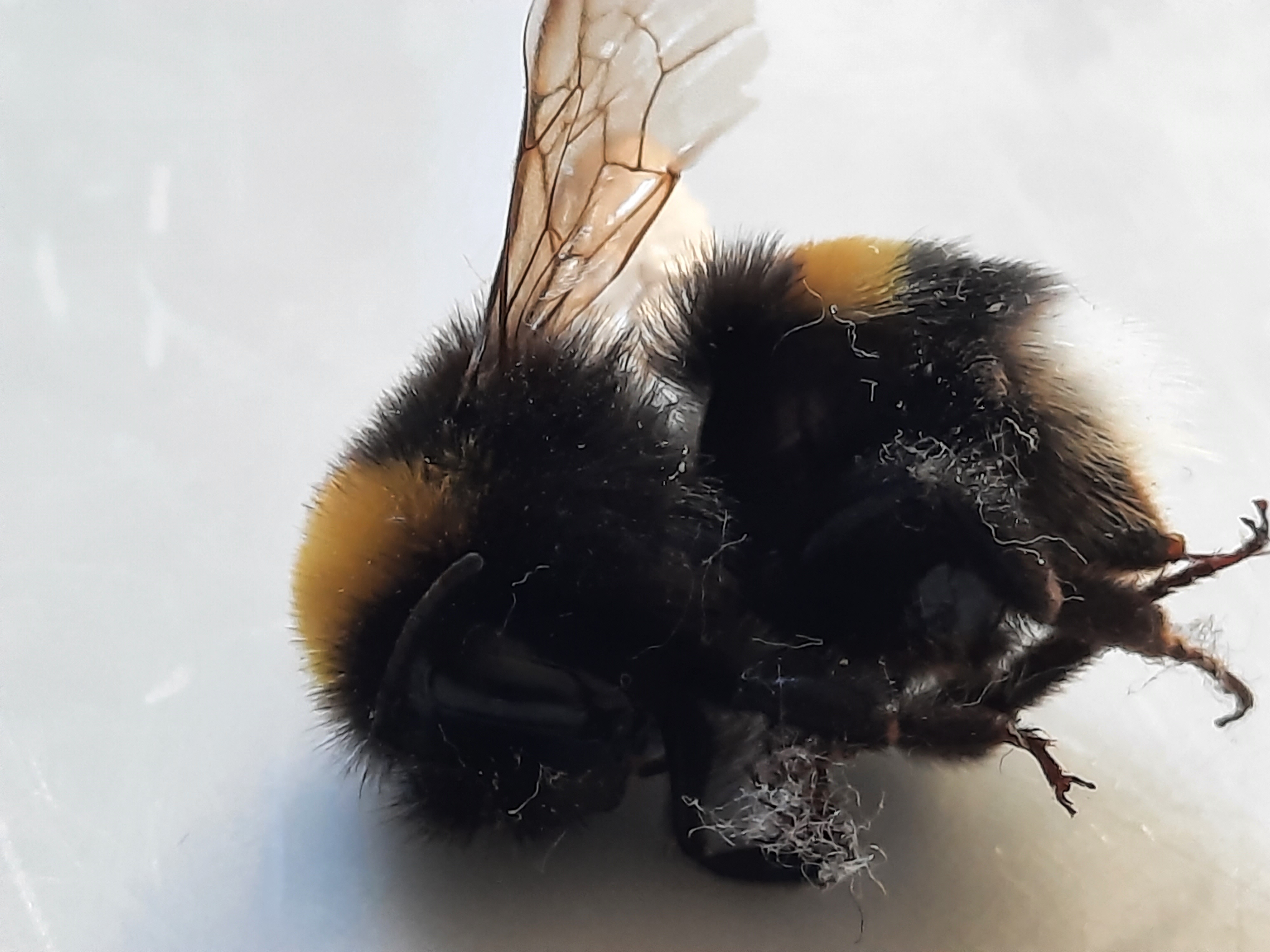 The Importanceof Bees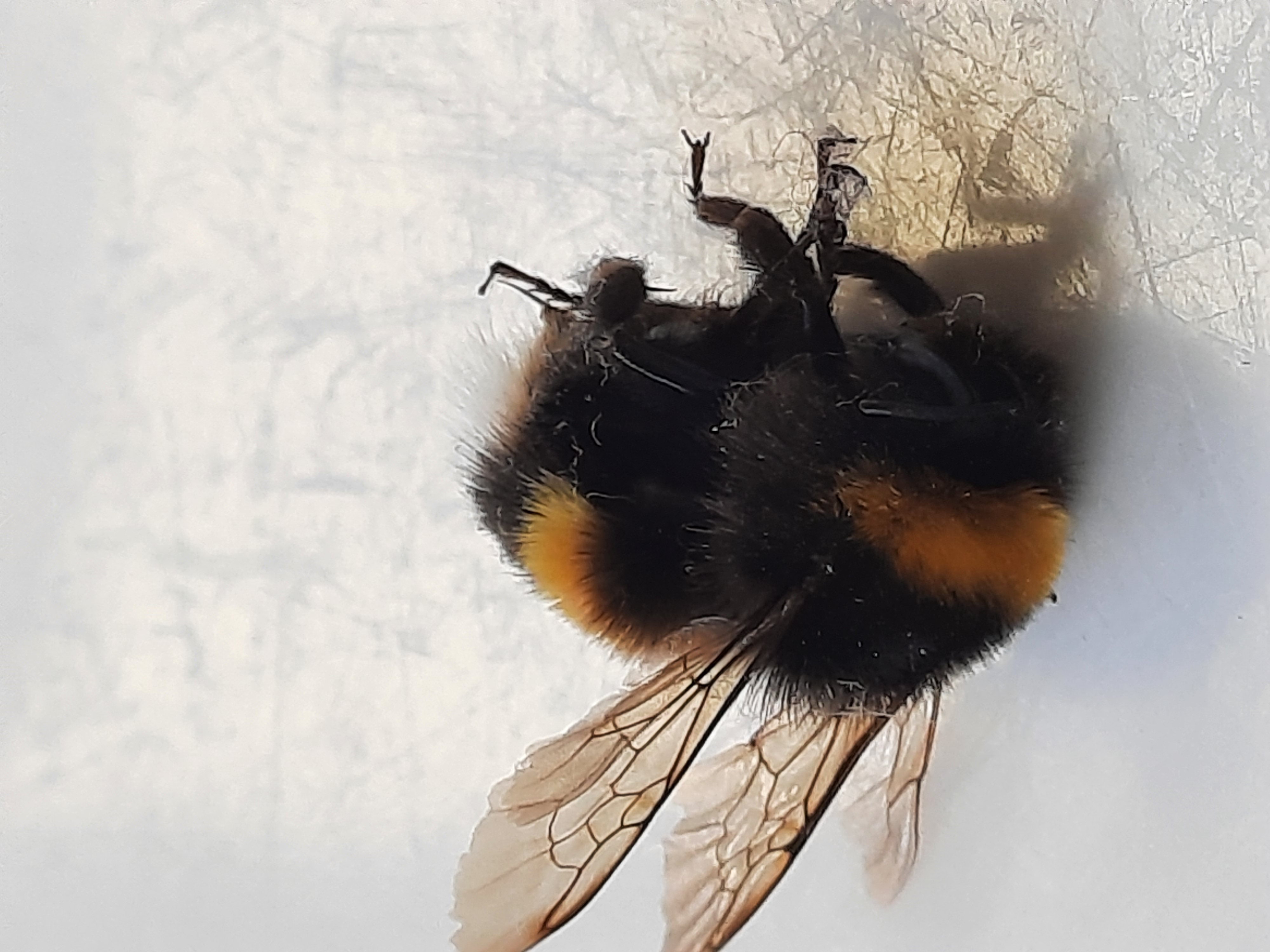 You can drive around any town or village 8n Ireland these days, from Howth in County Dublin to Killybegs in County Donegal or any county in between and you will notice stretches of land where the grass is no longer cut back and wild flowers are let loose to grow free. These wildflowers are vital to the communities of bees that are in every hedge row in the country and it is important that we mind and cultivate these areas, as bees are far more important to us than people may have thought.
Here in Ireland, almost half are threatened by extinction. The carefully manacured lawns and urban areas are a big part of the reason for this and is why many councils are leaving large areas to grow wild.
There are few finer sites than wildflowers native to an area in full bloom with a kaleidoscope of colour and beauty on display as nature shows off her plume. What people fail to realise is that without bees, our wildflowers would begin to disappear.
Further to this all of our locally grown fruits and some vegetables start off as a flower, so again without the bees pollinating the flowers on the crops, we wouldn't be able to grow our own fruits and vegetables.
Supervalue, which is a family owned Supermarket here in Ireland is passionate about this topic and Sponsors efforts to improve our relationship with bees, and there website shares these interesting facts at this address:
https://supervalu.ie/real-people/save-the-bees/the-importance-of-bees#:~:text=Lots%20of%20our%20animals%20and,surrounds%20and%20protects%20the%20seed.
In order to make 1 pound of honey, 2 million flowers must be visited by Honeybees!
For a strawberry flower to turn into a strawberry it needs to be visited five times by a bumblebee or 15 times by a honeybee. That's just for one strawberry!
We also need Bees for a whole lot of other fruit and vegetables like Apples, Pears, Blackberries, Pumpkins and Beans.
Lots of crops are pollinated by bees, and this helps the farmer with all the work that has to be done on the farm. If farmers had to pollinate the plants by themselves this would take too much time and cost too much money. We would also have a lot less fruit and veg!
Lots of our animals and birds feed on fruits and seeds from wild plants that grow in the countryside. Without bees and other insects pollinating these wild plants, they wouldn't produce the fruits and seeds that animals and birds need to eat. Fruits are the part of the plant that surrounds and protects the seed.
So the next time you see one of these industrious little guys going about their business l, don't reach for a rolled up newspaper to pummel them, rather just try to escort them back out a window and try growing some wikd flowersbin your garden or leave a few areas overgrown for them.
Thanks as always for stopping by everyone.
Peace Out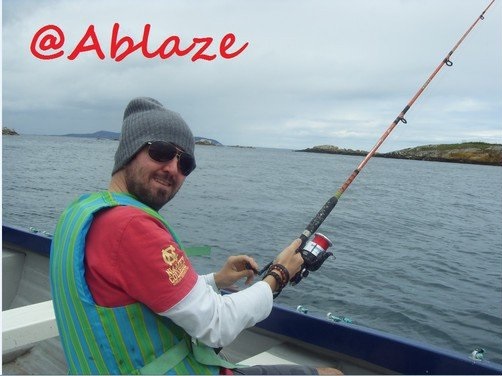 ---
---