My experience having an Apollo (Eye disease)
Hello everyone, I welcome you all once again to my blog and I am very excited to write and participate in this week's prompt. For now I am done with my final examinations and currently battling with my project work which we are yet to defend on the 26th of this month. Today I would be writing on the first topic which is about my experience with Apollo (eye illness).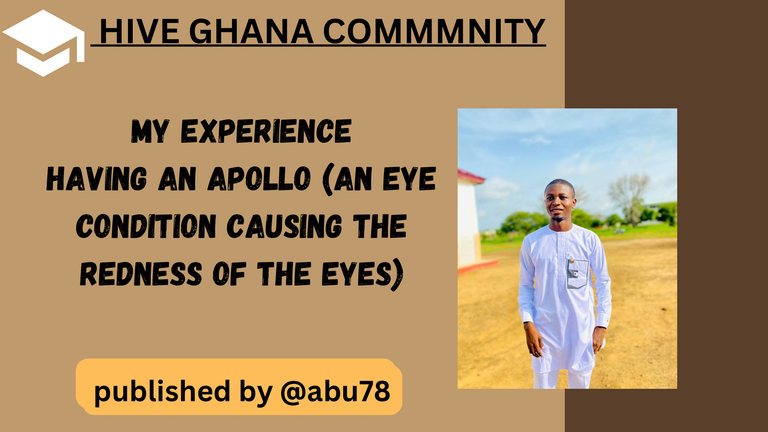 I designed this using canva
This disease (Apollo) is an eye condition that makes one eyes to become red. It is believed that the source or the cause of this disease is as result of its matured plant in the form of cotton fallen into ones eyes. Yes, I have had its experience before and I am happy to share it here in this post.
I can remember back in my Junior High years, I had this disease which as usual caused the redness of my eyes. Also, it sometimes makes one eyes to swollen and a result of that. I didn't get it easy because it itches the eyes and when you scratch them, the redness intensifies as well.
When, I had this disease people started not to look directly into my eyes yes because it is believed that, anyone with such illness can transmit that disease to you when you look directly into their eyes. In treating it, I went to the pharmacy and bought myself an eye drop which I applied for some number of days and it was gone.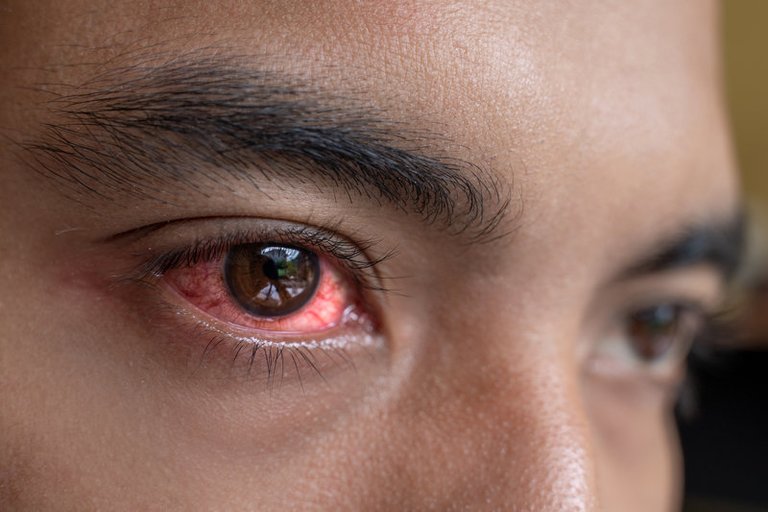 Image Source
A lot of people do fear it because of how it changes the color of your eyes to red and also because of how itchy it is. Yes, it really itches the eye a lot, and painful as well. In some cases, it can cause the eyes to swell in a way that it get closed preventing one to see properly. It usually occurs during the rainy season when the wind blows much within a day. This causes the plant to spread around in the atmosphere and gets in contact with people easily.
I will not say that people are exaggerating this disease because it is really scary and indeed painful when it attacks you. What makes it more scarier is when it starts to swell and make your eyes get closed. You would think that you are just about to go blind, lol. But all the same, every illness is deadly no matter how less dangerous we consider it to be, and as such we should always try to get ourselves drugs or a first aid when we notice any symptoms of illness.
I will end here as I don't want to write and pass the words limit allocated for this prompt. Thanks to the Community leaders for this great topics they come out with weekly.
Thank you all for your time and attention. I am looking forward to seeing you all in my subsequent posts. Have a nice day.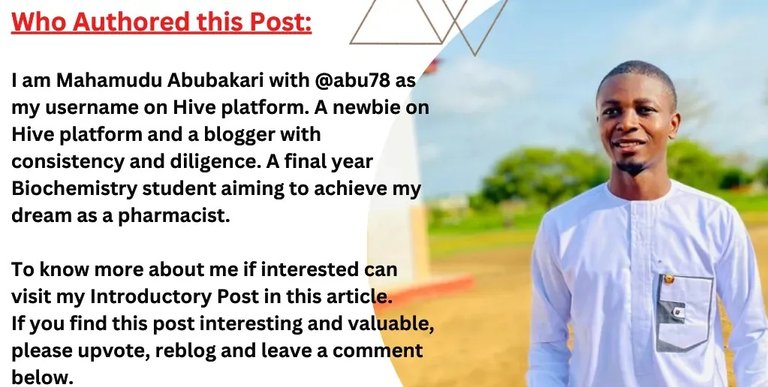 I designed this using canva
---
---