SHARE YOUR BATTLE Weekly Challenge! DRAGONS!
Another week we present a new Share Your Battle, this time dedicated to Splinter Dragon. This time I wanted to talk about a card that many of us have, easily available, cheap but has a lot of potential. It's time to talk about the Twilight Basilisk.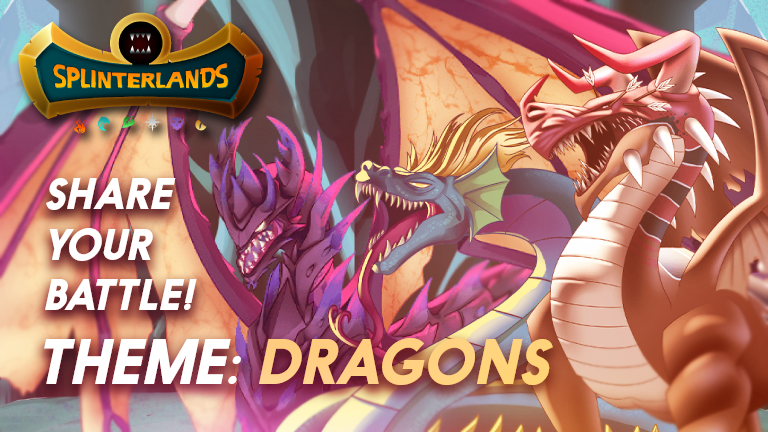 Another week, another Splinterlands battle challenge. How are fellow monster lovers? Have you heard the good news? Our game is expanding into the world of soccer, err... I mean soccer. Even though I'm not a fan of the sport, I'm very excited about Splinterlands going mainstream. SPS stakeholders will also be airdropped new game currency. I wish I'd stocked up on more SPS, but I used my daily airdrops to pick up the cards I needed so it's all good.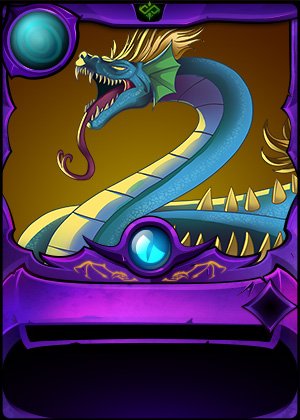 Location 2: Twilight Basilisk
Twilight is the second location for the basilisk, its natural location. Will attack while protected.
For this battle I chose Twilight Basilisk as my tank or 2nd card.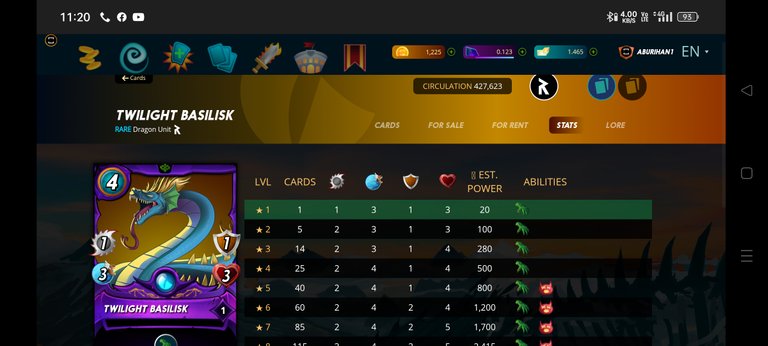 I found this battle to be spectacular and unlike the first one, I used a dragon + date combination, why? I don't know, I just chose randomly and it worked for me, but basically it's thanks to 3 cards. Twilight Basilisk Adelaide Brightwing and Divine Healer. These 3 cards with great differences were the MVPs of this battle, what Uriel the Twilight Basilisk does with his ability, which is quite controversial, was incredible, also what he resisted thanks to the abilities of Adelaide Brightwing and Divine Healer was crazy, so much that At the end of the battle, Uriel the Purifier is left with all his life and shield points. However, like the first battle, Dragon Jumper was also in this battle and impressively, he died by hitting one of my opponent's cards twice. Thanks to Adelaide Brightwing's ability, Dragon Jumper was killed by an enemy card, but revived thanks to Adelaide Brightwing, however, again Dragon Jumper died by hitting another card of my opponent, it was quite funny. Other cards that were helpful were Chaos Dragon's awesome magic attack and the classic Spirit Miner, which thanks to its ability added 1 point of speed to all my cards, which was something very important for victory.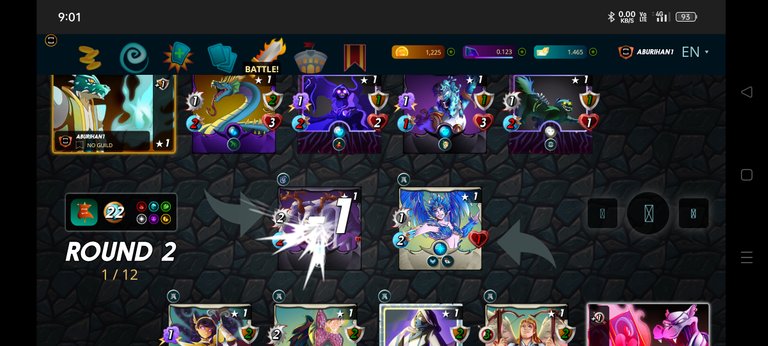 I love learning about new cards that I've overlooked each week, but I also love showing off my dragons!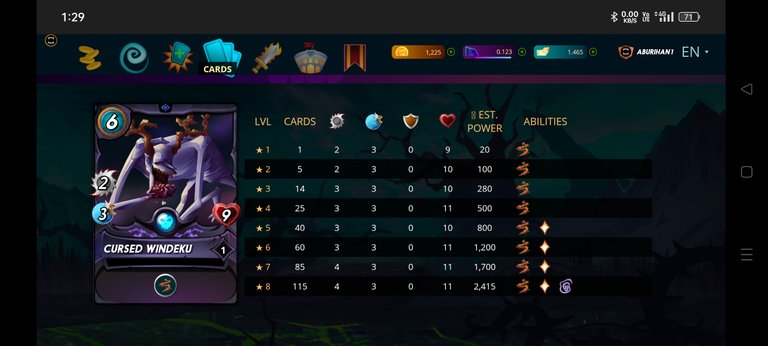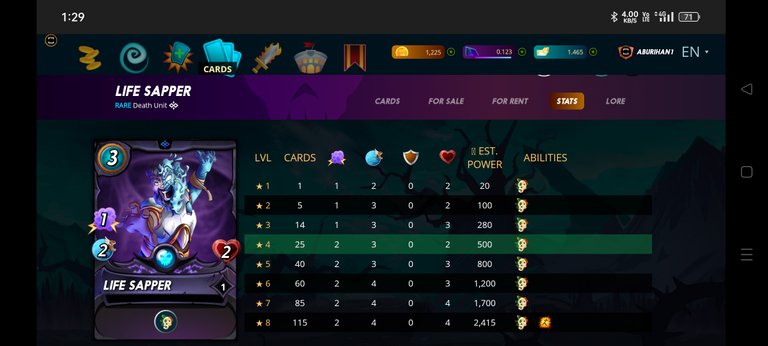 Both are summoners that allow great potential combinations at bronze rank and help you win a lot of battles, since now every game you win gives you points it's best to have a lot of options in your hand and you can assemble better options than dragons. They have all kinds of cards with them and that's the great thing about this splinter, without a doubt they are two cards that I would highly recommend and have a lot of potential.

As I always say in these posts, all cards, no matter how good or bad they seem, have their moments of glory and their downsides, it's up to you as the player to use them as they should and take advantage of them. In your conquest of them, play many battles, practice and you will gradually become a better player.
Here are some screenshots of my winning battle, hope you like it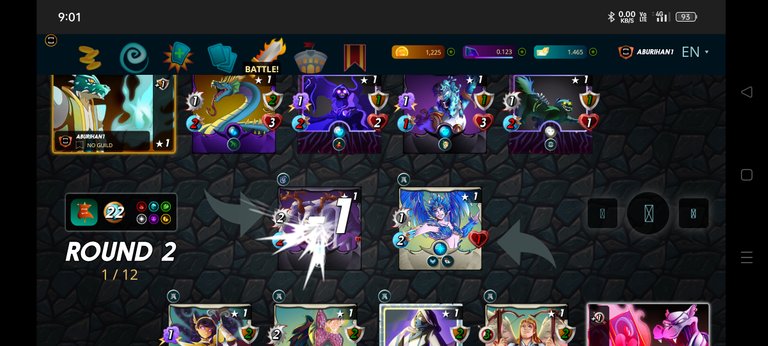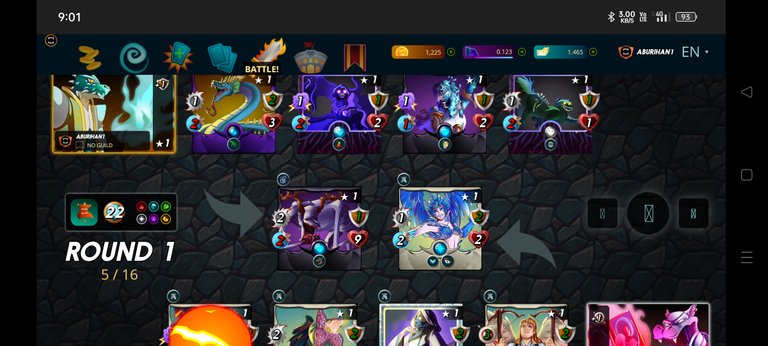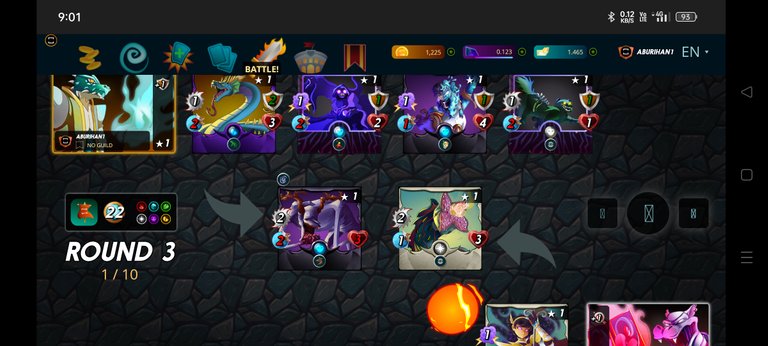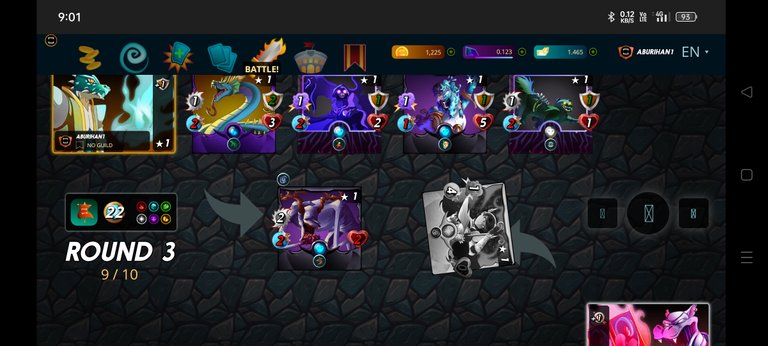 And so that you can enjoy my victory battle, I am presenting the link of the battle here
https://splinterlands.com?p=battle&id=sl_1dc76b7ad96f747a13dc93ebd0c3752d&ref=aburihan1
Until today, everyone will be fine, stay healthy, pray for me, thank you all for being with me.
Thanks for visiting my blog






I am Md:Abu Raihan, an expatriate by profession.I have been living abroad for many years.I like blogging on online platforms the most. I always try to maintain a good relationship with my friends. So whenever I have time in my work I like blogging and gaming I try to love people so that people love me









Have a good day
---
---