Beginner's guide to rulesets 01: Holy Protection, Noxious Fumes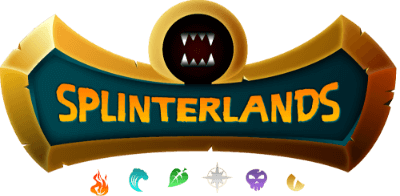 Hi guys, today I will be talking about rulesets, what to take note of and what monsters are better in these rulesets. Specifically, we will be focusing on two rulesets, Holy Protection and Noxious Fumes.


The reason why I chose these Rulesets to talk about today is because of a match today. The rulesets were Holy Protection and Noxious Fumes. Even though i have had matches with these rulesets, there was one particular detail which i have always missed.
Divine Shield does not protect against Poison Damage!
Am i the only one who didn't know this? I had always thought that Divine Shield would protect me from any damage for 1 turn, that's why sometimes I used low health high attack monsters, thinking it would at least get 2 hits off.
The match in question. ( My strat bad, wanted to try cheesing using Almo Cambio and stall until poison did its thing but failed xD)
Oops i got distracted, I'll start talking about the Rulesets now 😄

Holy Protection
All monsters gain Divine Shield ability. Based on the How to Play page in Splinterlands, it ignores damage taken.

As you may all have known by now, this damage ignored does not include poison damage (ie. poison damage still hits). Earthquake damage is ignored, however. You can see it from my match here.
Monsters suitable for this ruleset:
As all monsters will get this Divine Shield, I recommend you to get MORE monsters instead of a STRONGER monster when you have low mana cap and need to choose (ie. quantity over quality). This way you can get more damage done instead of your singular 5 damage attack being negated by Divine Shield. If your mana cap is high (50+) this wont apply to you since you can just get multiple strong monsters 😁
You can also get monsters with Blast; they can get rid of multiple Divine Shields with a single attack, allowing your other monsters to wreck havoc.

---
Noxious Fumes
All monsters start the battle poisoned. Poisoned monsters will take 2 damage at the end of each round, this damage cannot be blocked by Divine Shield or Armor. This ruleset is interesting because you have multiple ways to win: survive longer than the enemy and let them die to poison; or just kill them lmao
Monsters suitable for this ruleset:
Firstly you have monsters with Immunity ability, where the poison effect is just removed from them. They take no damage from poison. Cards with this ability at lv 1 include: Kralus (Light) and Almo Cambio (Neutral).

Secondly, you have monsters with the Cleanse ability, they will remove the poison effect from the FIRST monster on the team. At lv 1, only Scarred Llama Mage (Earth Summoner) and Silvershield Bard (Light) have this ability.

Both these abilities free your monster from the poison, allowing it to take less damage per turn while your opponent struggles
Another ability suitable for this ruleset is Heal. This allows your monster to heal a portion of its maximum health every turn. The higher the max health, the more the healing. This ability heals at least 2 health, from what I've seen (not confirmed, but Cerberus heals 2 health each turn, while its max health at lv 1 is only 5). This negates the effects of poison, allowing your monster to last longer 💪

The Scavenge ability is also viable, as you can almost always anticipate monsters dying fast, providing health to your scavenge monster

Lastly, if the above options dont fit within your budget/ splinter limitations, you can always opt to use monsters with a ton of health. In the base set you are provided with, you can use Unicorn Mustang coupled with Mantoid, for example. Both are pretty tanky cards, though you would probably be better off if you have monsters with the abilities mentioned above.
---
Thanks for reading! I hope I didnt miss out any good picks for these rulesets, please do comment down below if i did, dont wanna teach the wrong things to new players who might view this
If you are still not yet a Splinterlands player, feel free to join using my invite link, I'll delegate you some cards to help you climb the ranks 😀
---
---