📷Chinese New Year Eve 2023+ Video | 年除夕+ 视频😎(by @ace108)
Saturday was Chinese New Year eve. Went out to pick up the food we ordered for the reunion meal. Passed by a fruit stall and they had boxes of oranges stacked up outside. I don' t know what's the idea.
星期六是除夕。 出去拿我订好的团圆饭菜。 路过一个水果摊,外面堆着成箱的橙子。 我不知道这是为什么。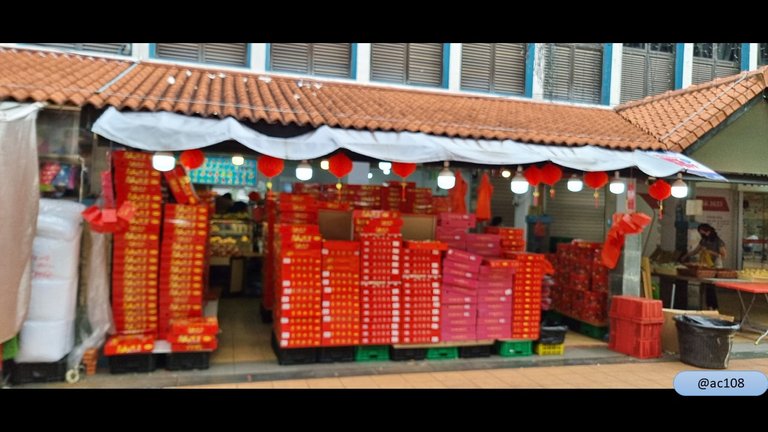 🎶Meanwhile, some music for you to enjoy as you read. This piece is part of Vivaldi's The Four Seasons, particularly the first of the 4 violin concertos, called Spring.

🎶让大家继续读的时候,欣赏一点音乐。这件作品是维瓦尔第的"四季"的一部分 - 4小提琴协奏曲中的第一首,名为"春天"。

Source | 来源: https://musopen.org/

https://soundcloud.com/alan-chang-563971986/four-concerti-grossi-4-vivaldi-op8-i-la-primavera-allegro-largo-allegro
Source | 来源:
https://musopen.org/music/2213/antonio-vivaldi/the-four-seasons/
---
Coffeeshop was already closed for the Chinese New Year Holidays.
农历新年假期,咖啡店已经关门了。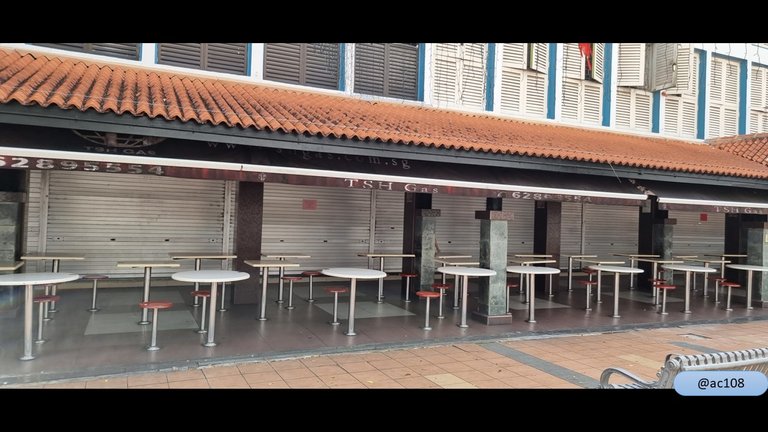 Reached Crystal Jade early enough about half passed 11.
11点过半,早到达翡翠。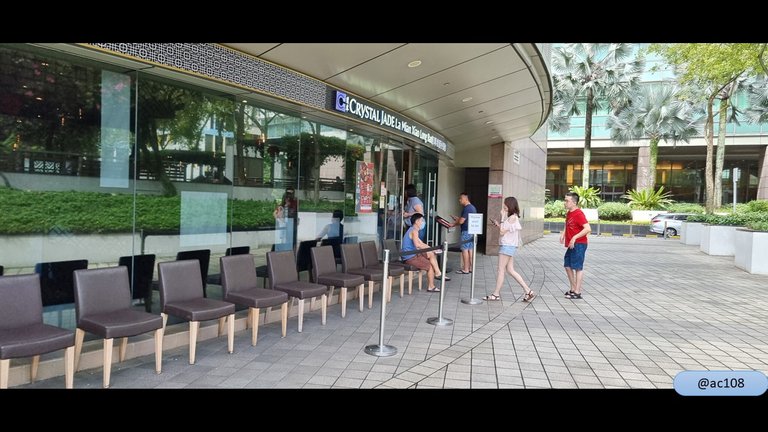 Soon the queue was longer.
很快也有人来排队了。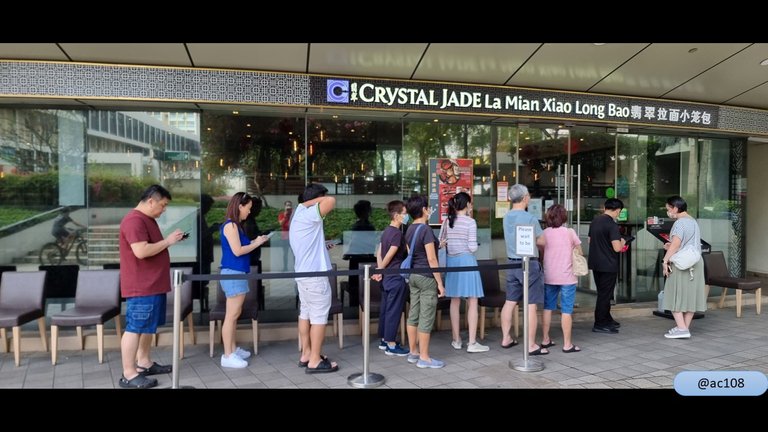 Called in to collect but the food wasn't read and I sat in front of this table.
叫了我进去食物还没准备好。我坐在这张桌子前。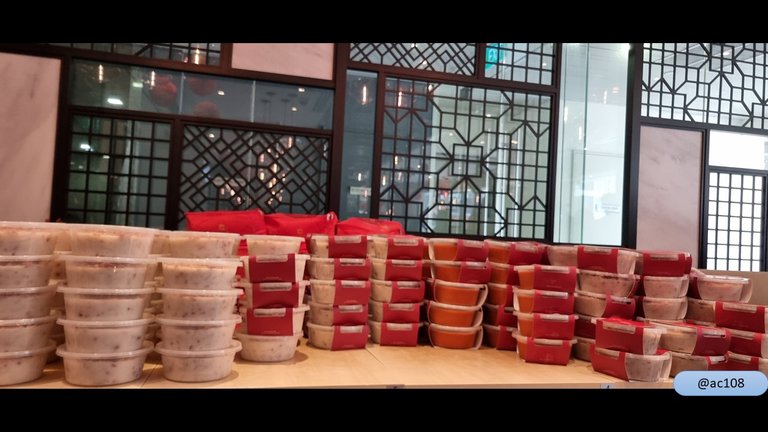 Waited about an hour to take the food home to the inlaws.
等了差不多一个小时才把饭菜带回岳父母家。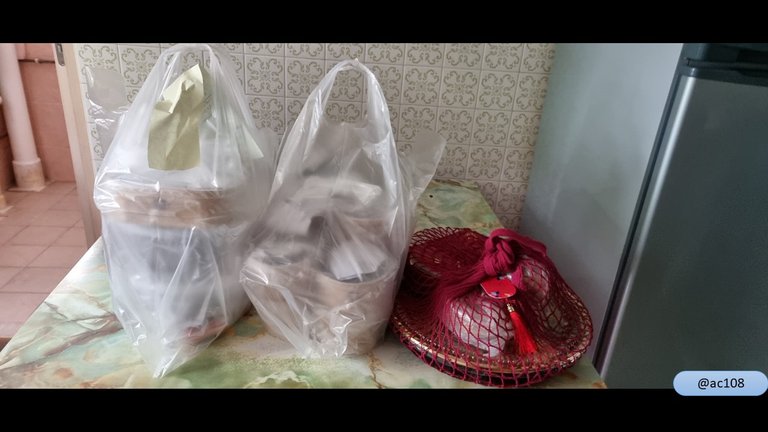 Lots of containers.
很多容器。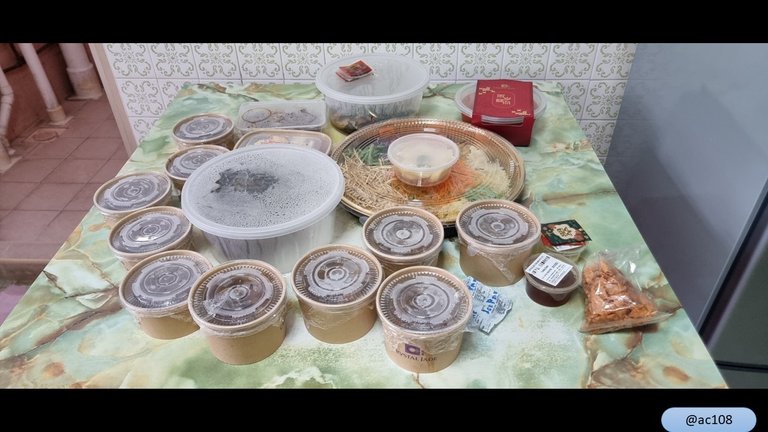 First, we started with the yusheng.
首先,我们从鱼生开始。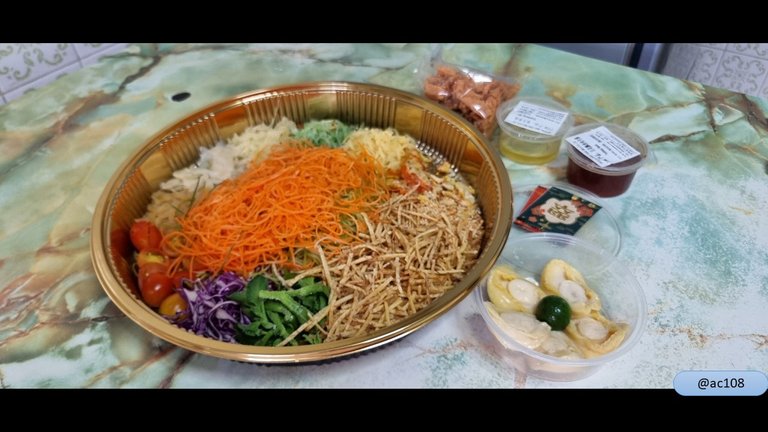 Then break for mahjong.
然后打麻将休息一下。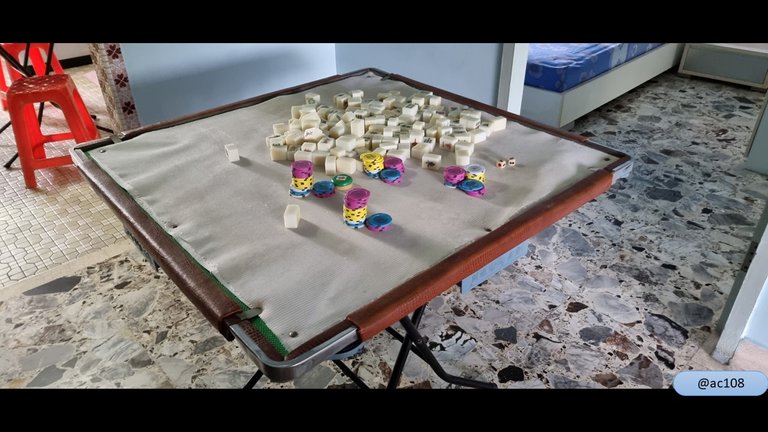 I didn't do very well.
我成绩不是很好。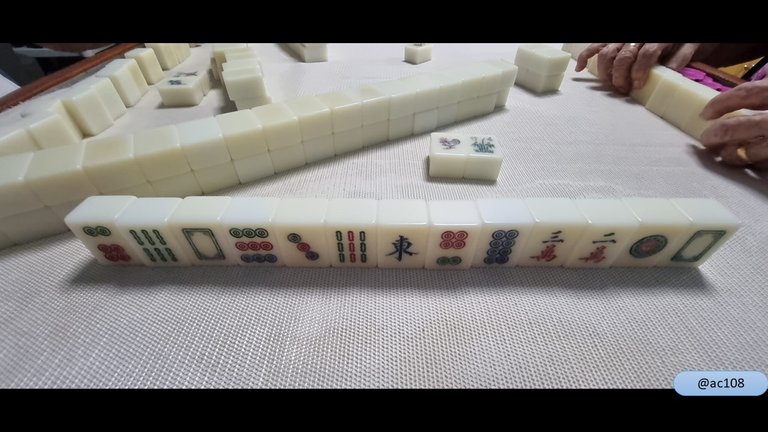 Then started with the other food. The fish maw soup first.
然后开始吃其他的食物。 先上鱼鳔汤。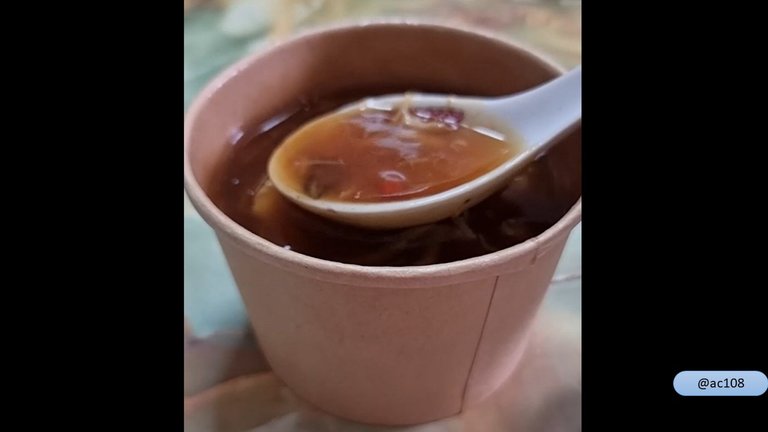 The steamed fish squeezed in the container didn't look nice but still tasted OK.
挤在容器里的蒸鱼看起来不是很好看,但味道还可以。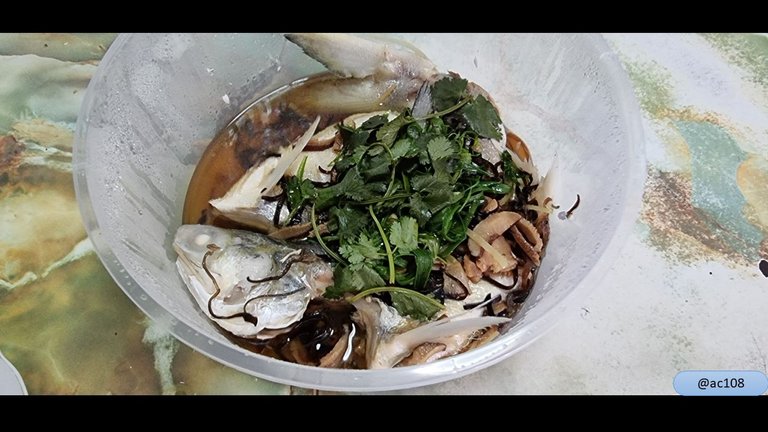 The lotus leaf rice was packed well and not too bad.
荷叶饭包得很好,味道也不错。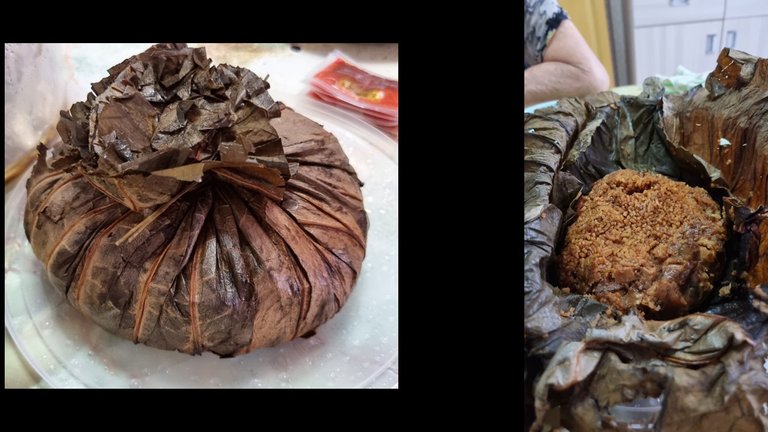 This meal cost $300. Do you think you will pay for this?
这餐花了300元。你会花300块吃这餐吗?
Here is a video I recorded.
这是我录制的视频。
[//]:# (!pinmapple 1.33220 lat 103.84933 long Crystal Jade La Mian Xiao Long Bao d3scr)

Please see my other posts:
@ace108
请看我其他帖: @ace108
---
---
---