📷#MarketFriday Misadventure on 2nd| 2日的意外😎(by @ace108)
The morning of 2nd of November started out well.
11 月 2 日的早晨开始的很好。
🎶Meanwhile, some music for you to enjoy as you read. This piece is part of Vivaldi's The Four Seasons, particularly the first of the 4 violin concertos, called Spring.

🎶让大家继续读的时候,欣赏一点音乐。这件作品是维瓦尔第的"四季"的一部分 - 4小提琴协奏曲中的第一首,名为"春天"。

Source | 来源: https://musopen.org/

https://soundcloud.com/alan-chang-563971986/four-concerti-grossi-4-vivaldi-op8-i-la-primavera-allegro-largo-allegro
Source | 来源:
https://musopen.org/music/2213/antonio-vivaldi/the-four-seasons/
---
I even caught a bit of the sun when I was on the bus to work.
当我在上班的公车上时,我什至晒了一点太阳。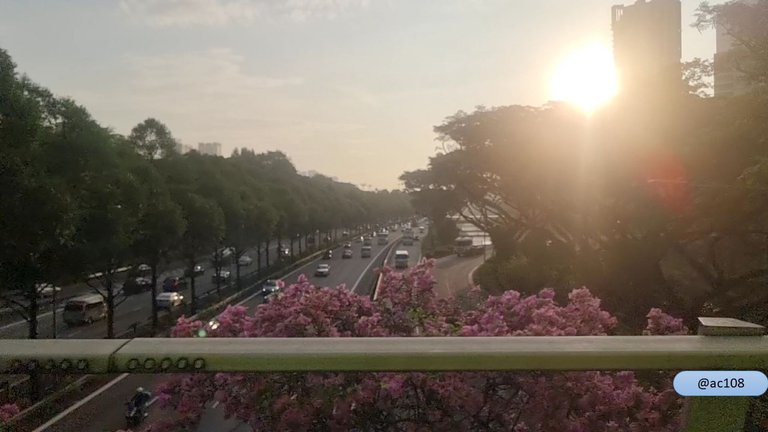 We were expecting some rain later.
天气预告说下午会下雨。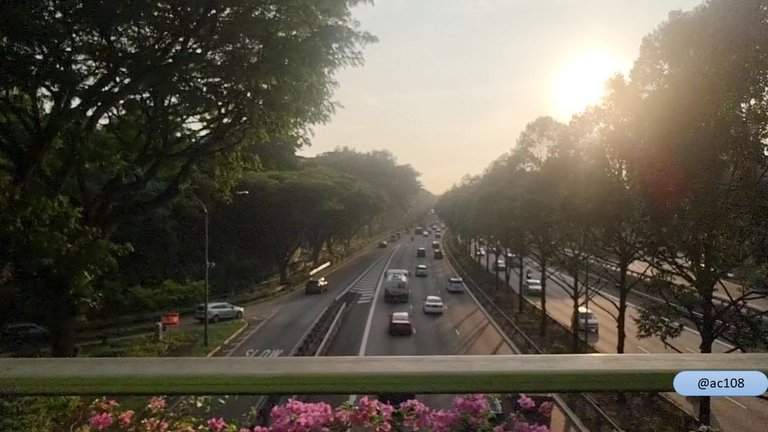 So during lunchtime, I just went to Heart Kopitiam for
#marketfriday
by
@dswigle
which is a food court at the nearby National Heart Centre. It was quite crowded.
所以在午餐时间,我只去 Heart Kopitiam ,这是附近国家心脏中心的一个食阁。它非常拥挤。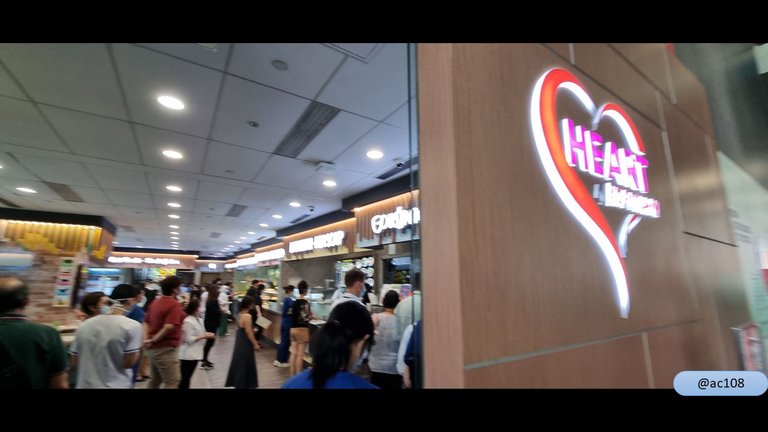 I decided to get a fish bee hoon soup. Good thing our staff pass give us 20% discount.
我决定要一份鱼米粉汤。好在我们的员工证给了我八折。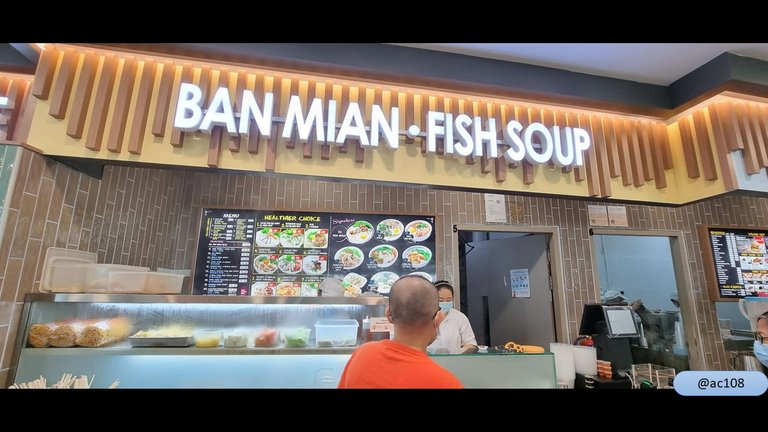 I also bought a coffee and went back to office to eat.
我还买了一杯咖啡,然后回办公室吃。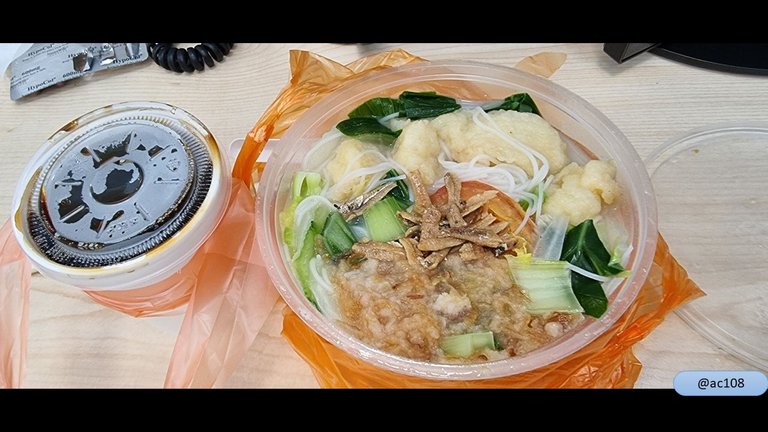 Now, I had a misadventure before lunch. I kick the power point and the computer monitor and blackout. I did it also before in the old office but this time it was bad because I had a desktop computer running a program that was supposed to run about 6 hours normally and I kicked it before lunch time and had to restart. That means it won't run finish before the end of the day. Then about 3pm, the computer monitor connected to the desktop computer blackout and I thought I didn't again. No, the other monitor was still working. It looks like the monitor just died. I tested the cables connected to it and moved to plug in elsewhere before I certified dead. In the end, I connected another monitor to the desktop computer and found the program still running which is good.
那,我在午餐前发生了意外。我踢了电源插座。然后电脑显示器就暗掉了。我以前在旧办公室也做过,但这次很糟糕,因为我有一台台式电脑运行的程序应该正常运行大约 6 小时,我在午餐时间之前踢了它,不得不重新启动。这意味着它不会在一天结束之前完成。然后大约下午3点,连接到台式电脑的显示器又暗了。我以为又发生了。可不,另一台显示器仍在工作。看起来显示器刚刚死掉了。我测试了连接到它的电缆,并移到了其他地方插电源。最后,我将另一台显示器连接到台式电脑,发现程序仍在运行。那还好。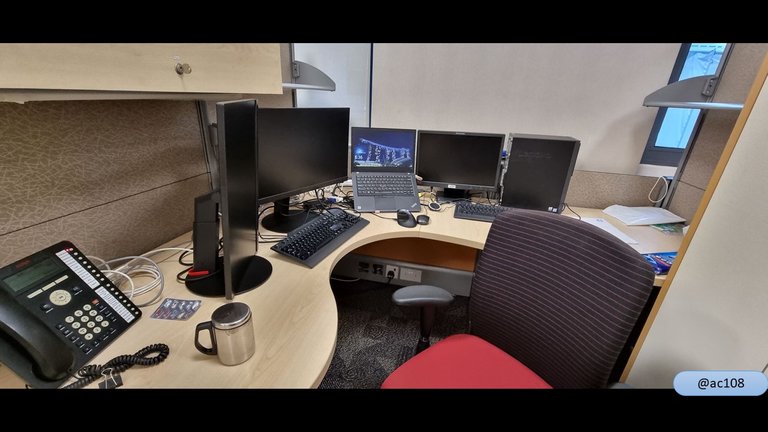 [//]:# (!pinmapple 1.27871 lat 103.83585 long Heart Kopitiam d3scr)

Please see my other posts:
@ace108
请看我其他帖: @ace108
---
---
---