📷Thursday out for dinner | 星期四吃晚餐😎(by @ace108)
Great to be working from home from Wednesday. It was raining yesterday and I think it rained before I woke up this morning. Went out for dinner today and saw they finally turned on the Christmas lights but it was till too bright.
这星期从周三开始家工作就好。昨天下雨了,我想今早我还没醒就下过雨。今天出去吃晚饭,看到他们终于打开了圣诞灯,但天色还是太亮。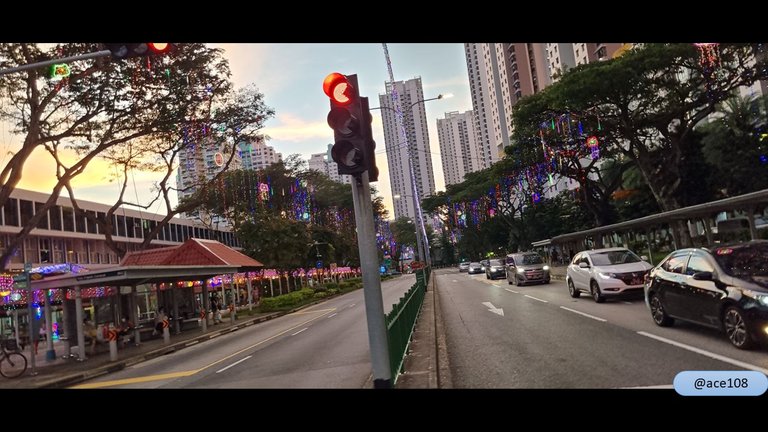 🎶Meanwhile, some music for you to enjoy as you read. This piece is part of Vivaldi's The Four Seasons, particularly the first of the 4 violin concertos, called Spring.

🎶让大家继续读的时候,欣赏一点音乐。这件作品是维瓦尔第的"四季"的一部分 - 4小提琴协奏曲中的第一首,名为"春天"。

Source | 来源: https://musopen.org/

https://soundcloud.com/alan-chang-563971986/four-concerti-grossi-4-vivaldi-op8-i-la-primavera-allegro-largo-allegro
Source | 来源:
https://musopen.org/music/2213/antonio-vivaldi/the-four-seasons/
---
So my wife and I headed to a coffeeshop for dinner. She has a mee sua.
太太和我去了一家咖啡店吃晚餐。她吃了碗面线。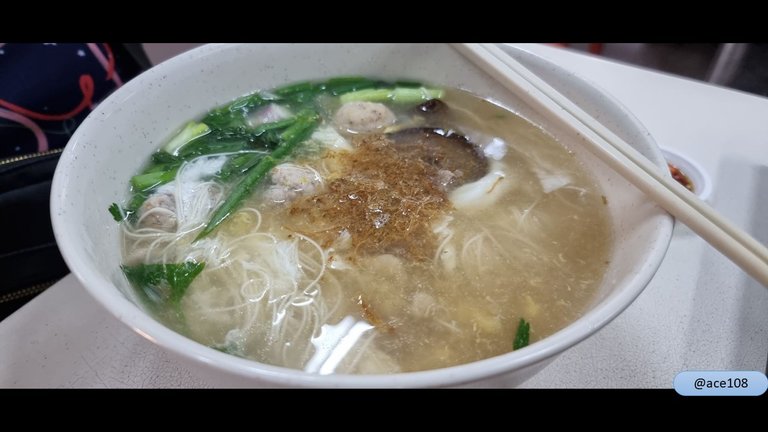 I had a yee fu noodle which I had not tried before. It cost $4.50 and I quite like it.
我吃了碗以前在那摊位没吃过的伊府面。那晚花了$4.50。还好味道不错。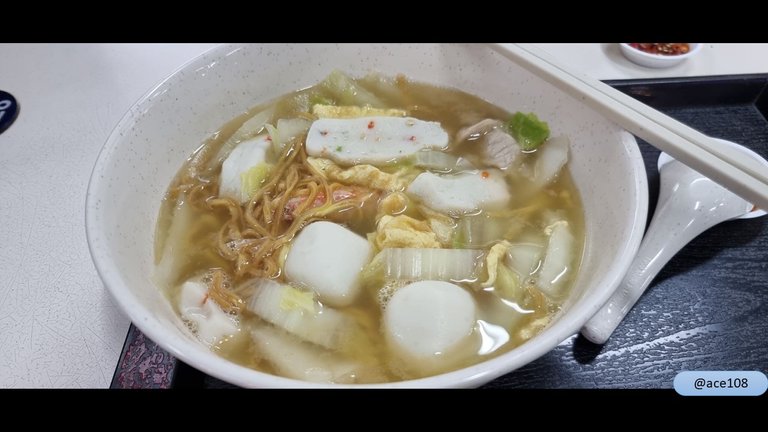 After dinner, we decided to go McDonald's to eat their Hersheys chocolate sundae. I bought 2 sundaes via the self-service kiosk. The queue display at the countered changed from preparing to now serving. The stupid thing was I went to collect and I was told to go outside and show the receipt and ask someone to make the sundae for me. I went there and there was nobody. Then the guy who was checking safe entry and vaccination status came over and make the sundae leaving nobody to check for safe entry. He rushed to make two cups and one of them was only half filled. Then he went to serve the other people queueing for ice cream still leaving the safe entry unguarded. 🙄
晚餐后,我们决定去麦当劳吃他们的好时巧克力雪糕。我通过自助服务亭买了2个。柜台的队列显示从准备种变成现呈献。愚蠢的事情是我去领取说,他们被告我带我的收据去外面给那里的里叫他做。我去了那里,没有人。然后正在SafeEntry访客登记和疫苗接种状态的人过准备我的雪糕。那就没有人检查SafeEntry访客登记和疫苗接种状态。他做了两白给我就鸡兄去服务其他排队买冰淇淋的人,仍然没有人查看SafeEntry访客登记和疫苗接种状态。🙄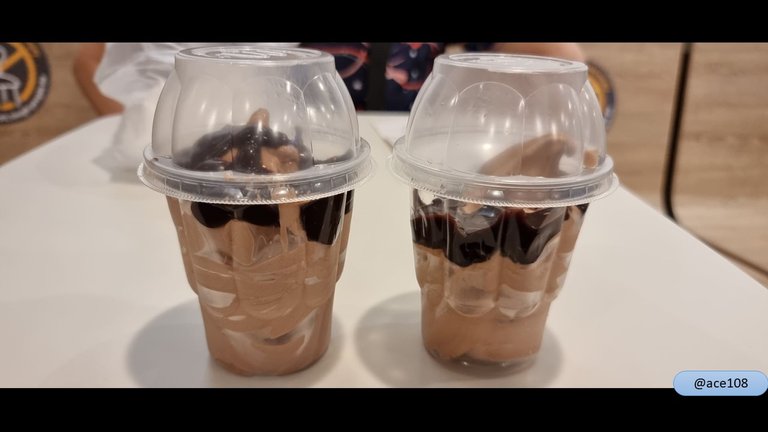 [//]:# (!pinmapple 1.334168 lat 103.849248 long Toa Payoh Central d3scr)

Please see my other posts:
@ace108
请看我其他帖: @ace108
---
---
---