📷#WednesdayWalk A rant, a walk and a lot of photos | 不爽就出去走走拍拍拍😎(by @ace108)
The camera on my Samsung Galaxy S21 Ultra phone have been giving blurry photos quite often. I did some search online and seems many people had the same issue. I don't think it's a hardware problem because it doesn't happen all the time and when it happens, it's always at 1xzoom. (no zoom mode). I tried some of the solution other people had including reseting the camera setting and turning off a feature and the problem still comes back. There was supposed to be an after office hour meeting which someone invited me before without consulting my availability didn't send me the invite and I found out from someone I didn't need to join until the meeting was to start. So, I decided to walk 4 km to the club for a meeting. First passing by one of my previous work place is the Police Cantonment Complex.
我的三星 Galaxy S21 Ultra 手机上的相机经常拍出模糊的照片。 我在网上搜索了,好像很多人都有同样的问题。 我不认为这是一个硬件问题,因为它不会一直发生,当它发生时,它总是在 1xzoom。 (无缩放模式)。 我尝试了其他人的一些解决方案,包括重置相机设置和关闭功能,但问题仍然在。 本来有一个下班后的会议,有人在没有咨询我有没有空就叫我开会。之前没来通告,后来会议时间到了,我从某人那里发现我不需要加入。 所以,我决定步行 4 公里到俱乐部参加另一个较想去的会议。。 首先经过我以前的工作地点之一是警察广东民大厦。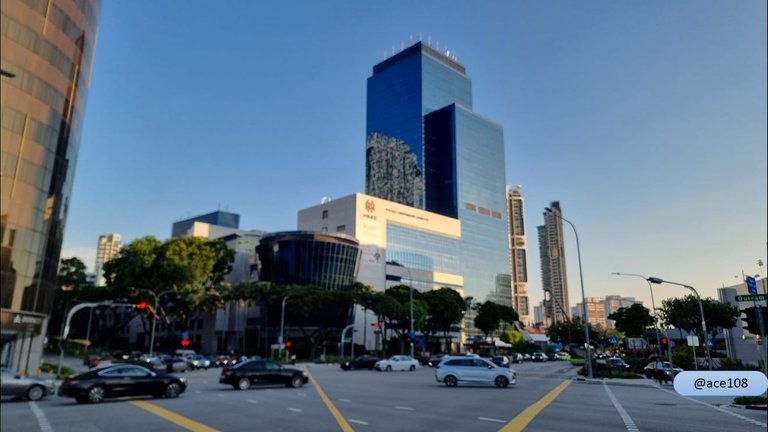 🎶Meanwhile, some music for you to enjoy as you read. This piece is part of Vivaldi's The Four Seasons, particularly the first of the 4 violin concertos, called Spring.

🎶让大家继续读的时候,欣赏一点音乐。这件作品是维瓦尔第的"四季"的一部分 - 4小提琴协奏曲中的第一首,名为"春天"。

Source | 来源: https://musopen.org/

https://soundcloud.com/alan-chang-563971986/four-concerti-grossi-4-vivaldi-op8-i-la-primavera-allegro-largo-allegro
Source | 来源:
https://musopen.org/music/2213/antonio-vivaldi/the-four-seasons/
---
A family of chicken was at the side of the road.
路边有一群鸡。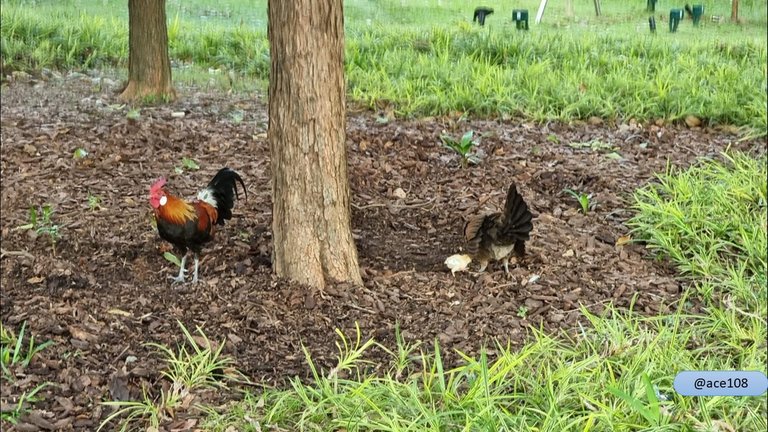 I passed by Chinatown.
我路过牛车水。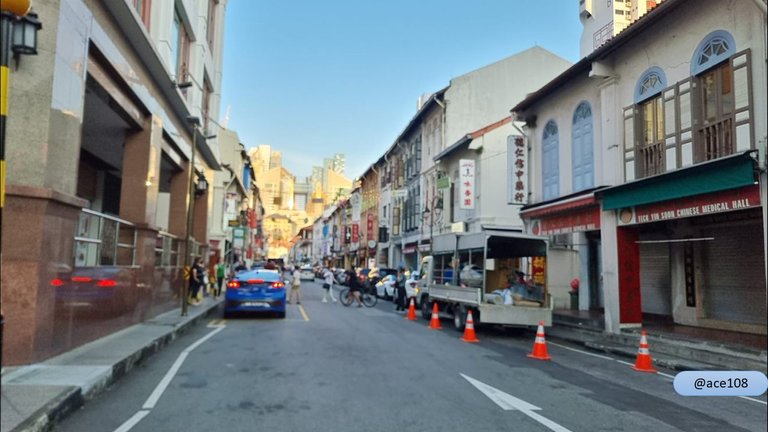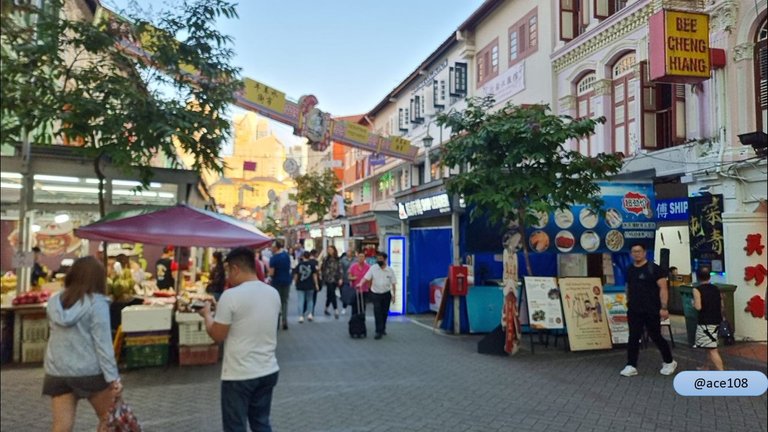 Crossed the road at junction.
在十字路口过马路。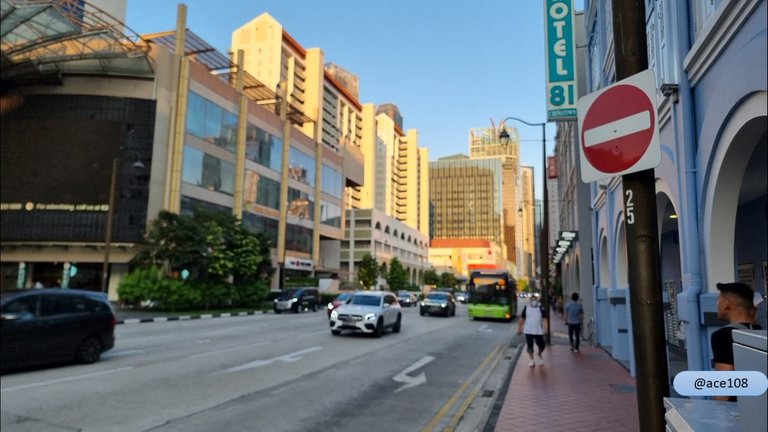 Then walked past Hong Lim Park.
然后走过芳林公园。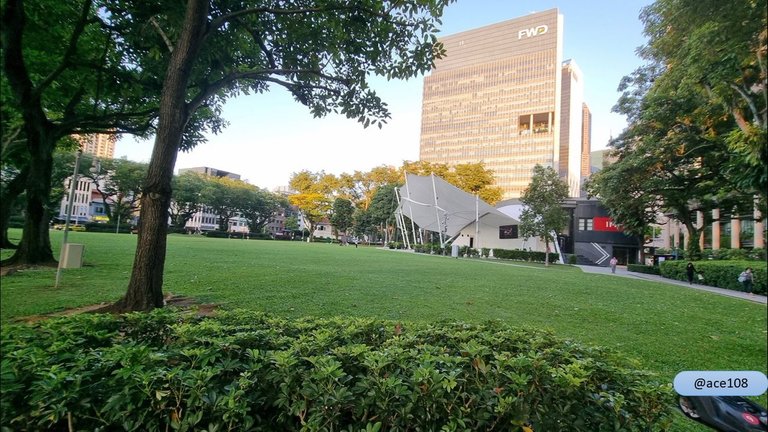 Headed to the Singapore River.
前往新加坡河。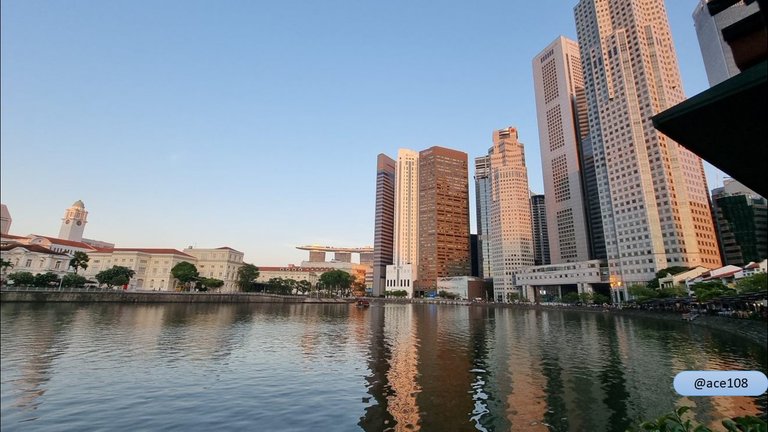 The office crowd in the business district had got off from work too.
商业去的办公人群也纷纷下班。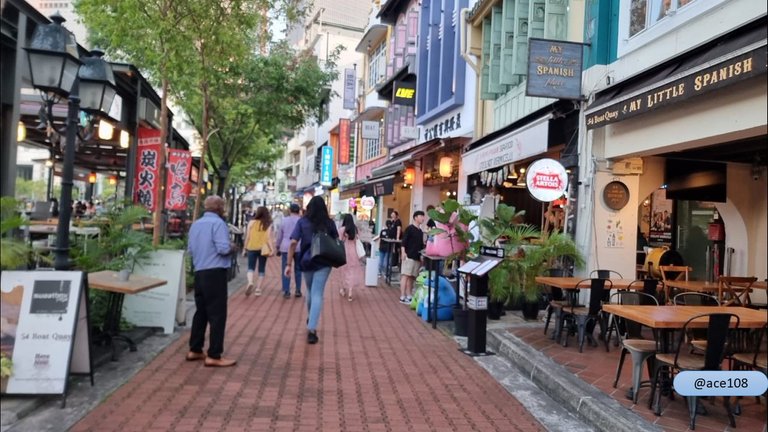 Crossed the bridge.
过了桥。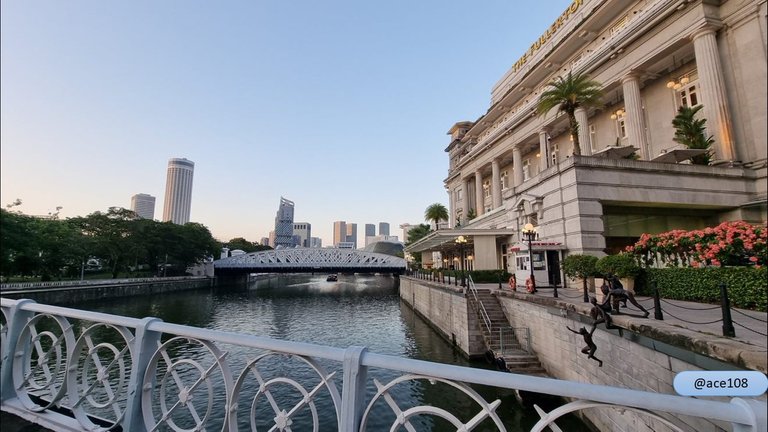 Mirror, mirror on the balls. Big sculpture outside a muesum.
镜子,球上的镜子是博物馆外的大雕塑。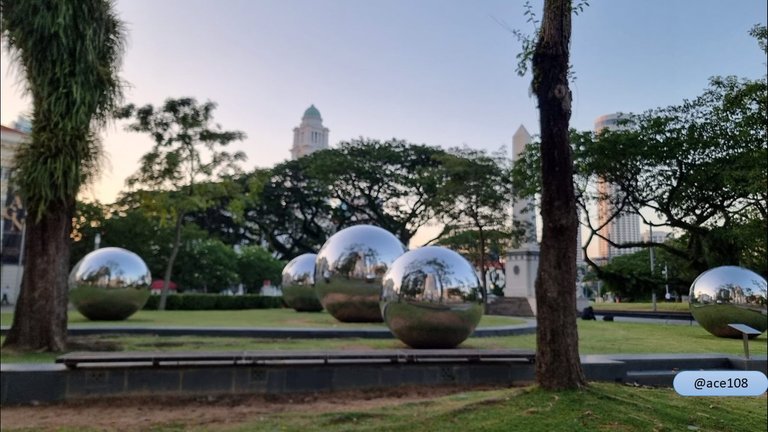 Went through an underpass.
穿过地下通道。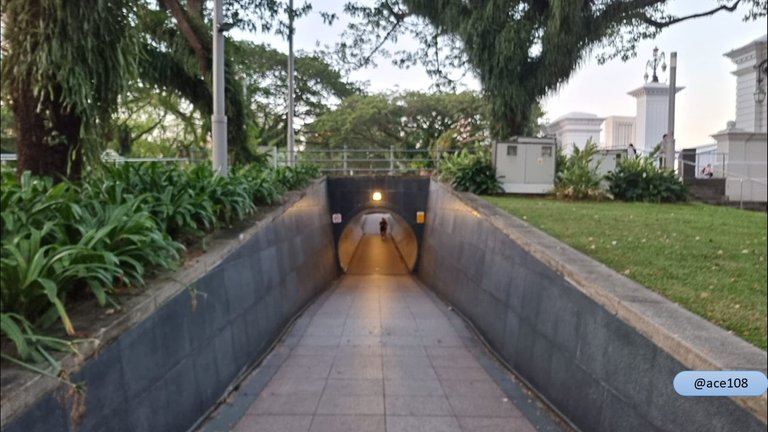 Outside on the right, I could see the Marina Bay Sands.
在外面的右边,我可以看到滨海湾金沙。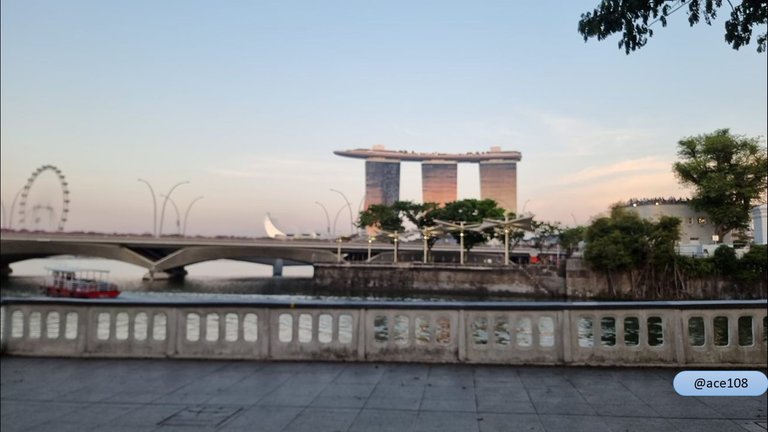 Last road with the heritage trees on the side before I reach the clubs.
在我到达会所前,最后一条有老树的路。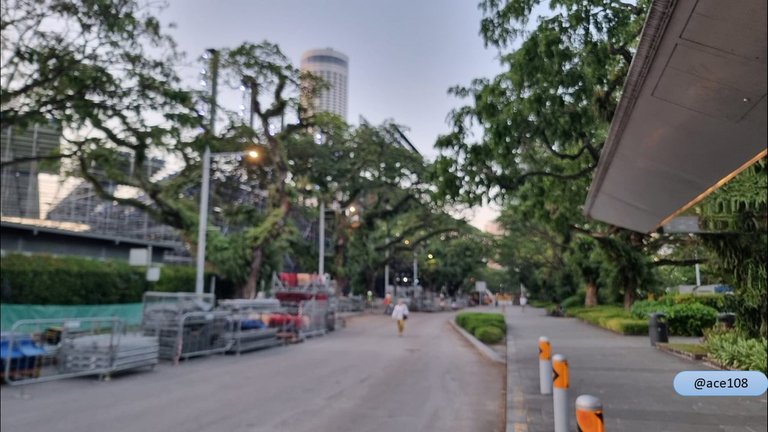 My friends were playing pickleball. Bye guys, I'm off to the meeting.
我的朋友们在玩匹克球。 大家好,我要去开会了。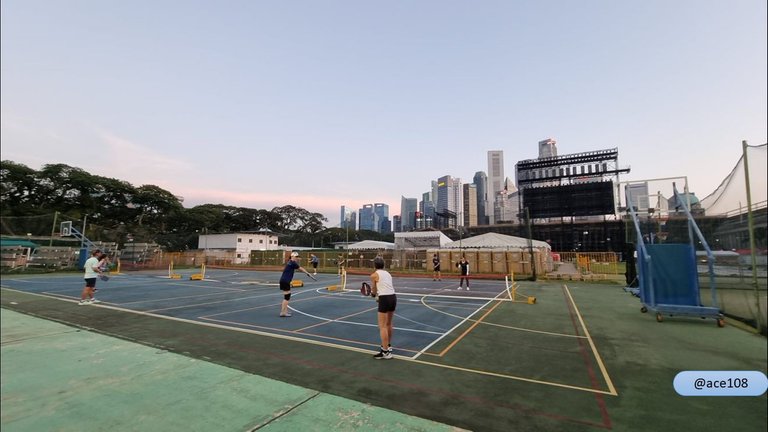 [//]:# (!pinmapple 1.27858 lat 103.83951 long Police Cantonment Complex d3scr)

Please see my other posts:
@ace108
请看我其他帖: @ace108
---
---
---