The "Bears Cave" Might Be Grim and Cold, But Have You Looked Outside?
I find it very hard to tackle almost any topic right now in any real-life conversation without adding crypto into the discussion. I find that blockchain technology is probably the best latest human kind invention that's actually designed for the benefit of its users.
I'm using blockchain technology for almost five years, have managed to make a living off crypto for about two years now, and hope to do this for my entire life.
Crypto is in a bear market, though, the price of BTC has felt off the cliff after it topped at a bit under $70,000 and it has dragged down the whole market with it ever since. For the first time in history, we had 9 red weekly candles for the price of BTC.
For the first time in history also, BTC has pierced down through its past bull market cycle ATH and we don't have any confirmation that $17,500 was the absolute bottom of the bear market. There's a lot of uncertainty in the market and in the world as well...
The "bear's cave" is grim and cold, but have you looked outside?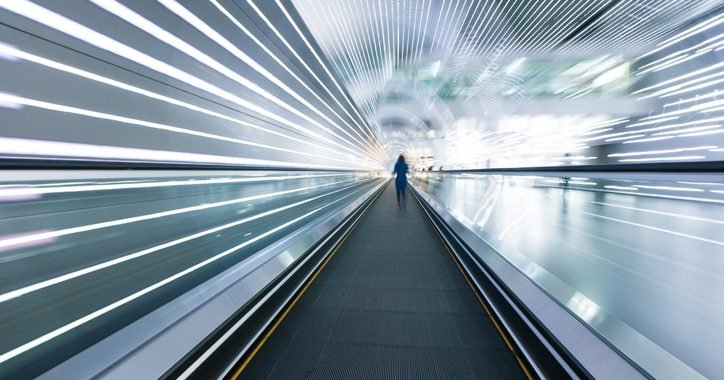 image source
What you tryin' to say man? Well, what I'm trying to say is that crypto, despite the correction we're currently experiencing, might be a way better alternative to the current financial systems that we have, to the governments that dragged us into this living hell, and to many adjacent governance systems that are clearly crooked.
@taskmaster4450 has mentioned quite a few times in his posts that at some point in the future, DAOs will replace our current governance systems. Software will prove at some point to be more reliable than humankind's logic, morals, and sense of responsibility.
Long story short, no matter how cold and grim this bear market might be, crypto is still a better option than what "the real world" has to offer. There are for sure quite a few crypto projects that are completely useless and we will have plenty of LUNAs down the road, but at least we have options.
You don't have options when it comes to inflation, corrupt governments, endless wars, poverty, and the current destruction of the middle class coupled with plenty of unfairness the current society is full of.
No matter where you move in this world you'll pay an insane price at the pump for your gas, the currency of that particular country is for sure devaluating like hell and the centralized powers governing it will for sure at some point show their totalitarian teeth during so-called "emergency situations".
It's easy to complain about the falling prices in crypto, especially if you "forgot to take profits" while you had the chance, but I'd say the direction in which the world is heading is worse than any bear market. The bear market will end in probably a year or so, but I doubt the world's economy will be resurrected in that amount of time.
BTC is currently 30679.9% up since its creation and some are overlooking that... Show me a better store of value than that, if you can... Looking at BTC and the crypto market as a whole, from this angle, one can realize that this bear market and any future one is actually a blessing because we can get rid of the dirty fiat and buy ourselves freedom.
It's all a matter of perspective, you know.
Thanks for your attention,
Adrian
Posted Using LeoFinance Beta
---
---