Salt & Light of the Earth - Life Talk #Podcast

---
TODAY'S TOPIC: We live in times of rapid change and many people in the world are disoriented and looking for guidance, support and hope. The Church is faced with a daunting task. My guest today, Rev. Calvin Robinson, and I talk about contemporary issues that greatly affect our lives - especially the last three years - but also about the great opportunity that lies ahead for the Church and the hope we find in Jesus to face the future.
TEMA DE HOY: Vivimos tiempos de cambios vertiginosos y muchas personas en el mundo están desorientadas y buscan orientación, apoyo y esperanza. La Iglesia tiene ante sí una tarea titánica. Mi invitado de hoy, el Reverendo Calvin Robinson y yo hablamos de temas contemporáneos que afectan nuestras vidas tremendamente - especialmente los últimos tres años -, pero también acerca de la gran oportunidad que la Iglesia tiene por delante y de la esperanza que encontramos en Jesús para afrontar el futuro.



---
Don't forget to send me your comments or questions regarding today's topic. Remember, your opinions are not only valuable but also enrich the conversation.
No olviden enviarme sus comentarios o preguntas respecto al tema del día de hoy. Recuerden, sus opiniones no solo son valiosas sino que tambien enriquecen la conversación.



---
Don't forget to subscribe to my YouTube channel ➡️ ACGalarza and leave a 👍 - it helps me to keep creating content.
No olvides suscribirte a mi canal de YouTube ➡️ ACGalarza y dejarme un 👍 - eso me ayuda a continuar creando contenido.



---
All of Calvin's social media and contact information can be found on his website 👉 Calvin's website
Todas las redes sociales e información de contacto de Calvin pueden encontrarse en su sitio web 👉 Calvin's website




---
If anyone else wants to be tagged every time I post an episode of Life Talk, just let me know. You can also let me know if you want to be removed from the list. No hard feelings!
Si alguien más quiere ser etiquetado cada vez que publique un episodio de Charla de Vida, sólo tiene que decírmelo. También pueden avisarme si quieren que los quite de la lista. ¡Sin rencores! 😊
@dreemsteem, @brittandjosie, @sekani, @deraaa, @marbrym, @stdd, @idksamad78699, @mypathtofire, @defluenced, @palomap3, @ijohnsen, @geelocks, @salicj, @samsmith1971, @jane1289, @amberkashif, @cescajove, @dayadam, @penderis, @foxkoit
---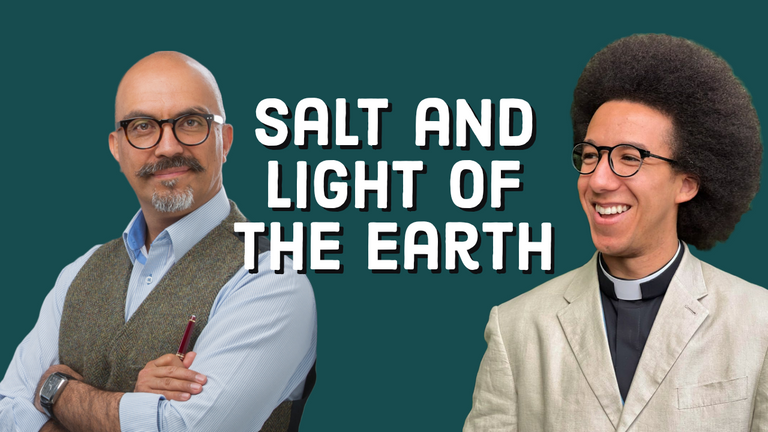 In the Thumbnail = Calvin & A.C. The Pic in this post is used with our permission. 😎
---

If you want to learn more about what I can do for you, use the form below to get in touch with me 👉 ACGalarza
---
Music I used in my video 👉 Prospect Park West by Jerry McHoy in EpidemicSound
---
---