You gotta be patient! - Eng & Spa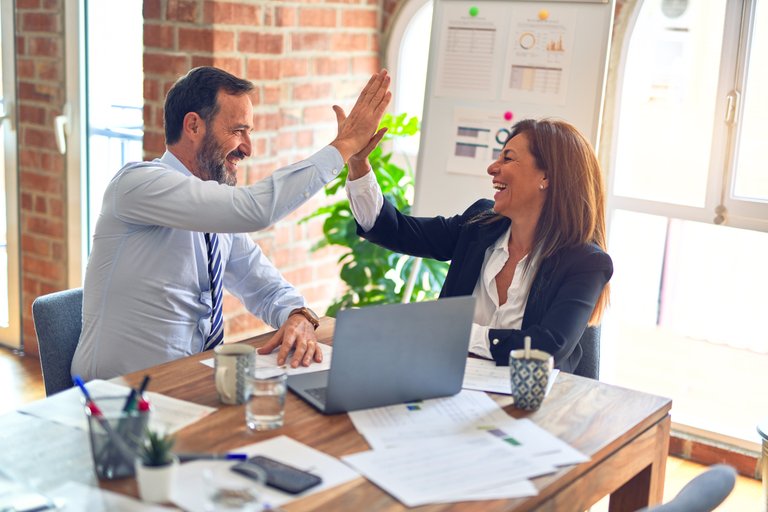 Photo by krakenimages on Unsplash
---
Español: Ya han pasado 3 meses desde mi humilde comienzo en Hive. El principio fue una mezcla de nuevas, aceleradas, confusas; pero a la misma vez bonitas y divertidas experiencias. Sigo aprendiendo acerca del mundo de las Criptomonedas y continuo – como todos nosotros – tratando de sobrevivir el Bear Market. Por cierto, espero que nadie se encuentre muy presionado por los descensos del valor del Hive. A la misma vez – como también lo sabemos – esto tiene que ver con mucha paciencia. Así es que seamos pacientes.
English: It's now been 3 months since my humble start at Hive. The beginning was a mixture of new, accelerated, confused; but at the same time beautiful and fun experiences. I'm still learning about the world of Cryptocurrencies and I'm still – like all of us – trying to survive the Bear Market. By the way, I hope that no one is too pressured by the declines in the hive value. At the same time – as we also know – this has to do with a lot of patience. So let's be patient.
---
Desde mi último reporte he seguido comprando e invirtiendo Hive. Debido a la caída del mercado de Criptomonedas he aprovechado el Dip para invertir todo lo posible cuando me sobran $20 o $50. En esa forma he podido Power up mi cuenta y aumentando así el poder de mi voto. Me gustaría invertir más, pero todo tiene su limite. Es una paradoja. El mercado y el valor de Hive caen, lo cual brinda la tremenda oportunidad de invertir y adquirir más monedas, pero sin dinero para invertir es imposible, ¿cierto? De todos modos es alentador ver que en comparación a otras monedas Hive se mantiene bastante estable. Mi interpretación y opinón es que la gente confía en la Blockchain y que el valor subirá nuevamente. ¿Cuándo? No lo sé. Es cuestión de paciencia.
Since my last report I have continued to buy and invest in Hive. Due to the fall of the Cryptocurrency market, I have taken advantage of the Dip to invest as much as possible when I have $20 or $50 left over. In this way I have been able to Power Up my account and thus increase the power of my vote. I would like to invest more, but everything has its limit. It is a paradox. The market and the value of Hive fall, which gives a tremendous opportunity to invest and acquire more coins, but without money to invest it is impossible, right? Anyways, it's encouraging to see that compared to other currencies Hive remains quite stable. My interpretation is that people trust the Blockchain. My interpretation and opinion are that the value will go up again. When? I do not know. It's a matter of patience.
---
Tambíen he ganado más seguidores, lo cual es una confirmación de que voy por buen camino – desde el punto de vista de un creador –. En ese sentido me sigo esmerando por crear contenido de valor. He comenzado a crear más contenido en 3Speak con vídeos de Life Coaching, pero también una serie de curso de guitarra y uno de nuestras aventuras en el mundo de la Apicultura. Obviamente intento no descuidar mi contenido escrito. Sigo escribiendo sobre temas de la familia y valores o principios de vida.
I've also gained more followers, which is confirmation that I'm on the right track – from a creator's point of view. In that sense, I continue to strive to create valuable content. I've started creating more content on 3Speak with Life Coaching videos, but also a guitar course series and one of our adventures on the world of beekeeping. Obviously, I try not to neglect my written content. I keep writing about family issues and values or principles of life.
---
Por último me da mucho gusto que @alexadina y @salicj también hayan incursionado en la Blockchain de Hive. El primero principalmente como inversionista. Él compró una cantidad importante de HP – los cuales me ha delegado. Como ya lo sabemos esto eso es un win-win para todos. Oficialmente no soy un Delfín todavía, pero el peso de mi voto es importante y puedo así beneficiar a aquellos que lo reciben. Típicamente intento votar con un mínimo del 50% del valor de mi voto. Por otro lado mi hija @salicj - quien es una dibujante con mucho futuro –, quiere aprovechar la plataforma para mostrar al mundo su talento. A él le agradezco el apoyo y confianza, y a mi hija le deseo mucho éxito. Obviamente mis más sinceras gracias a todos aquellos que me han apoyado desde el principio.
Lastly, I am very pleased that @alexadina and @salicj have also ventured into the Hive Blockchain. The first mainly as an investor. He bought a significant amount of HP – which he has delegated to me. As we already know, this is a win-win for everyone. Officially I am not a Dolphin yet, but the weight of my vote is important and I can thus benefit those who receive it. I typically try to vote with a minimum of 50% of the value of my vote. On the other hand, my daughter @salicj - who is an artist with a great future - wants to take advantage of the platform to show her talent to the world. I thank him for his support and trust, and I wish my daughter much success. Obviously my most sincere thanks to all those who have supported me from the beginning.
---
---