My Favorite Local Herbs And Spices - LOH Contest #124
A lot of herbs and spices aren't just to enhance the taste and aroma of your food but have also been scientifically tested and proven to have healthy benefits. In Africa before the advent of pharmaceutical drugs, it was herbs our forefathers used to treat sickness and disease of all sorts. That culture isn't dead
yet as some people still stick to traditional herbs for medicines. I'm going to be taking you through some of my favorite Nigerian herbs and spices that I enjoy using to cook, not just for their health benefits but for the extra flavor they add to dishes.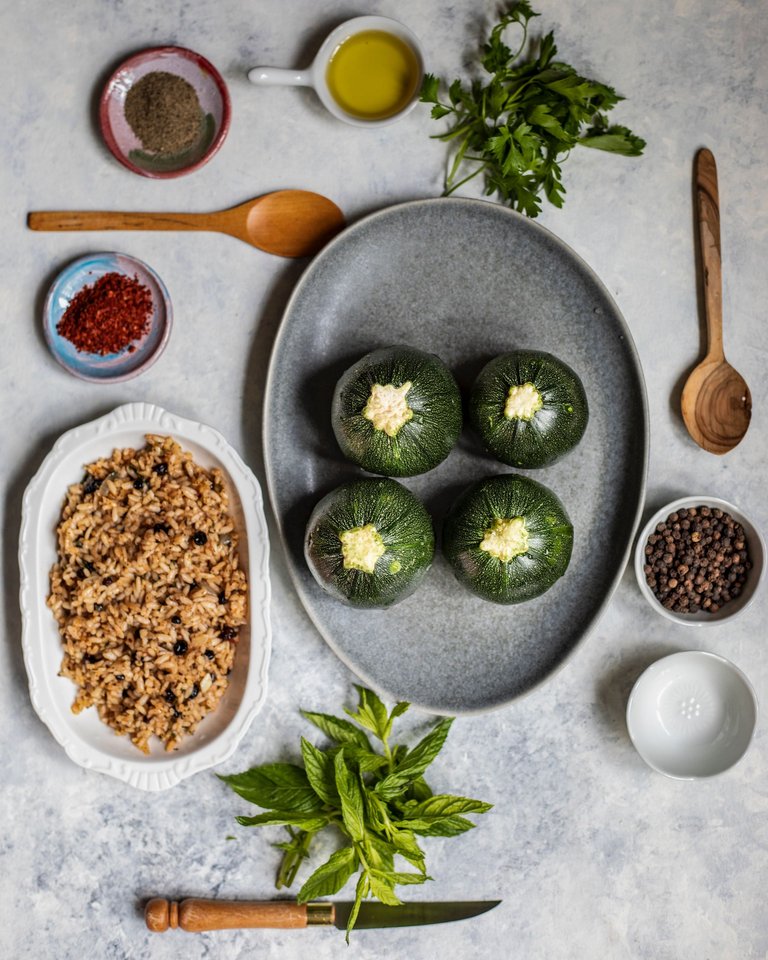 Image source

I don't know if this is peculiar to all Nigerian mothers but my mum is fond of claiming everything we don't like to eat is medicinal. A very good instance is locust beans popularly known as iru in Yoruba language. The igbos call it Ogiri and Hausas call it Dawadawa.

We normally don't use it to cook as it's peculiar to Yoruba people and I'm not. So it was totally alien when my mum introduced it to our kitchen. My siblings didn't like it at all but my mum and I loved it. For me, it was because of the aromatic flavor it added to soups. Whenever my siblings complain, she'll say "but it's very medicinal". To be honest I thought it was just her way of forcing them to eat what they didn't like until she sent an article to us on the health benefits of locust beans and I was amazed. When soaked in liquid it is used for treating respiratory infections such as cough, it's very effective to cure it faster. Yorubas claim that it cures hypertension and is used to boost the immune system. I literally cannot cook any soup (soups that require it) without locust beans. I even add it to palm oil stew with boiled eggs. the flavor it adds to it is immaculate.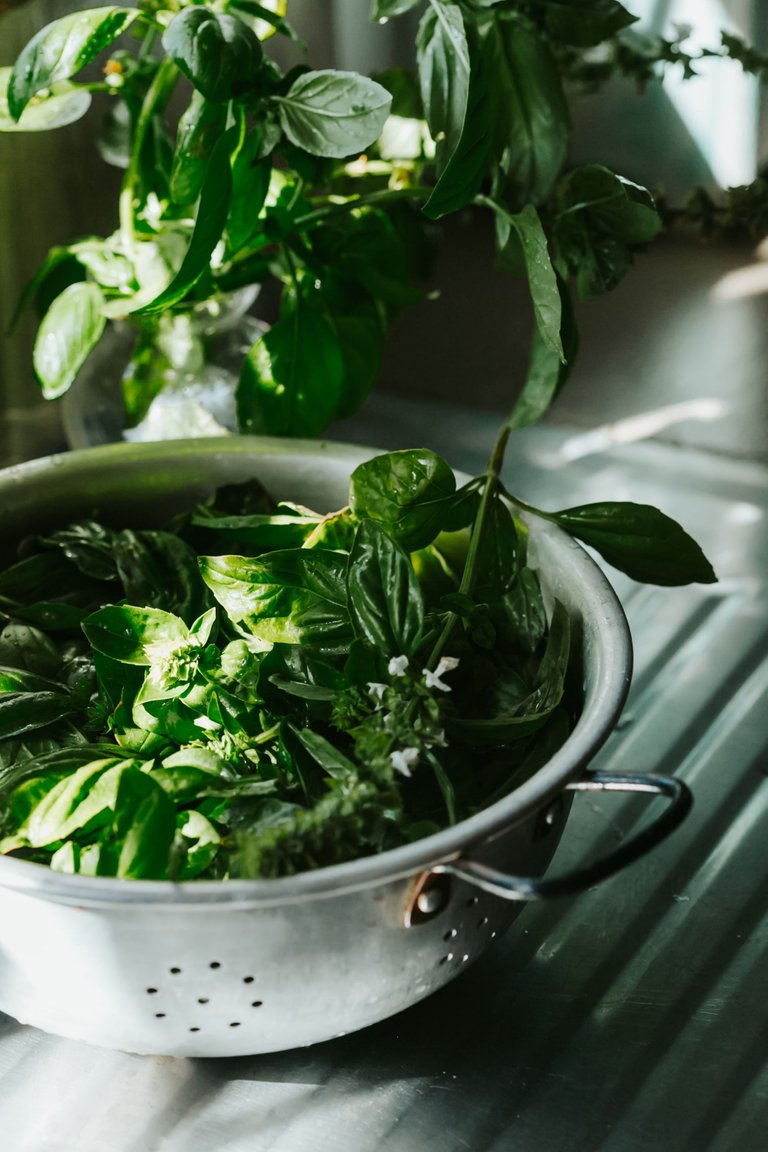 Another herb I'm in love with is scent leaves. Non Nigerians know this as sweet basil. Just like the name, there's no way you cook with scent leaves and your next door neighbors wouldn't know. It is a strong fragrant herb and I love it so much. It's medically proven to aid blood circulation and digestion. The next time you get constipation, use scent leaves and thank me later. I replaced pumpkin leaves with it for my yam porridge. I also add it in native rice and various soups. It's one herb I can't ever stop using.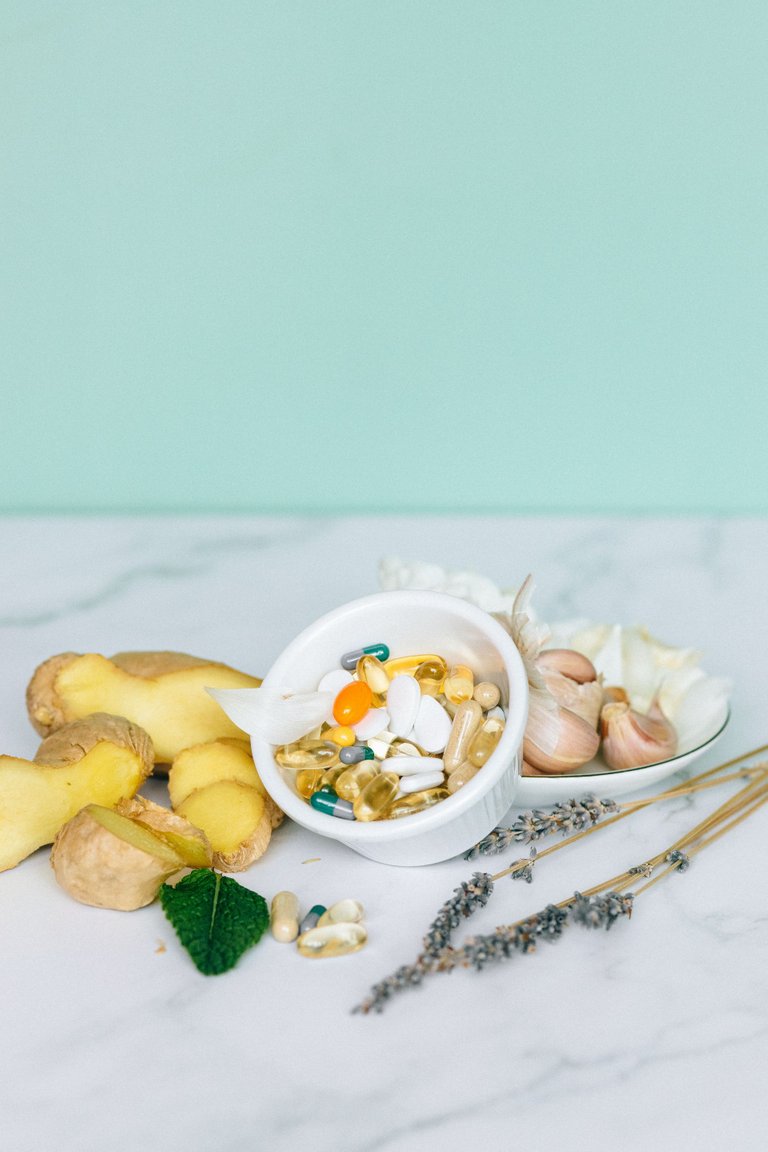 Although it isn't peculiar to just Nigerians, I cannot cook a meal without ginger and garlic. Whether it's for stir fry noodles and pasta, jollof rice or any kind of rice, stew, soups, these spices are the absolute best. They are very aromatic and go so well together. It's rare to use one without the other. I love that they also come in powdered forms so it takes away the stress of peeling off the garlic skin or peeling the ginger for people who don't want that stress. However, I prefer to use mine fresh. I think there's quite a difference. The health benefits of these spices are numerous. In my house, we use garlic to cure cough. We crush it into the cough syrup and take it together and with the speed of light, your throat will be clear. Garlic helps with blood circulation, boosts the immune system and it's great for heart issues. My mum takes it to fight high blood pressure. Ginger is amazing for headaches.

I cannot end this without mentioning the spice that carries pepper soups in Nigeria, black pepper. If you make pepper soup for me and I don't taste this spice, I'm not going to continue(just kidding. Invite me to eat pepper soup). It's the easiest way to take your pepper soup from a 10 to 100 real quick. It gives it a classic spicy flavor. Black pepper is another spice used to treat cough and cold. To do this, add a teaspoon of honey to crushed black pepper. It isn't just for pepper soups. You can add it to almost anything, pasta, soups, even salads.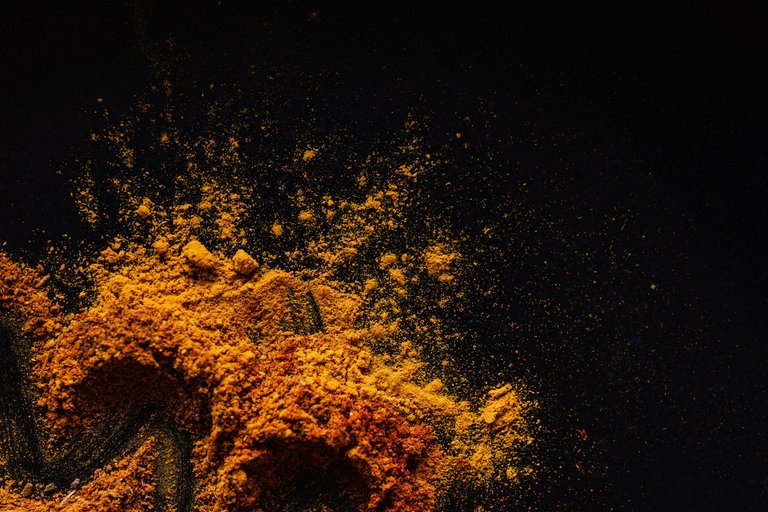 There are a ton of other herbs and spices that have great medicinal properties. But these ones here are my favorites and the ones I use the most. If you don't use them, I advise you to start. They are all amazing.
---
---