Kitty, Kitty, Monochrome Kitty... It's Caturday!
It's been awhile since I've posted.
What can I say, I've been busy.
A kitty in the house keeps you busy, very busy...
That's my story, and I'm sticking to it! 😸
Anyway, here's a fast (lazy) post on Kitty's progress, or rather, these are just some shots I really would like you to see... 🙂
Cheers, and Happy Caturday! meeooowwwwwww!!
---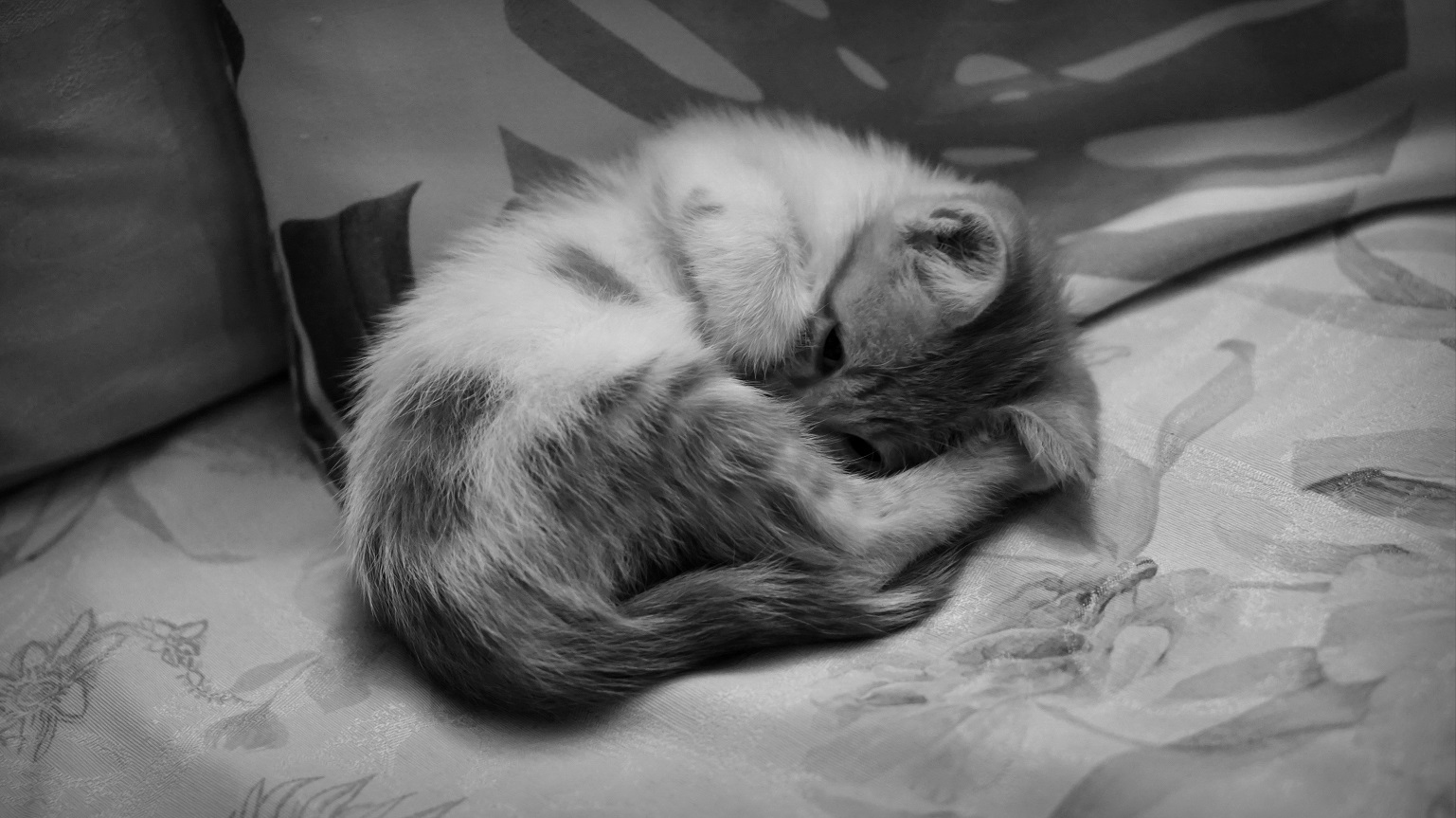 Approximately two weeks after we found her... still a lil ball of fur; less skin and bones, a bit more flesh on her here. She was enjoying the sofa, all curled up!
---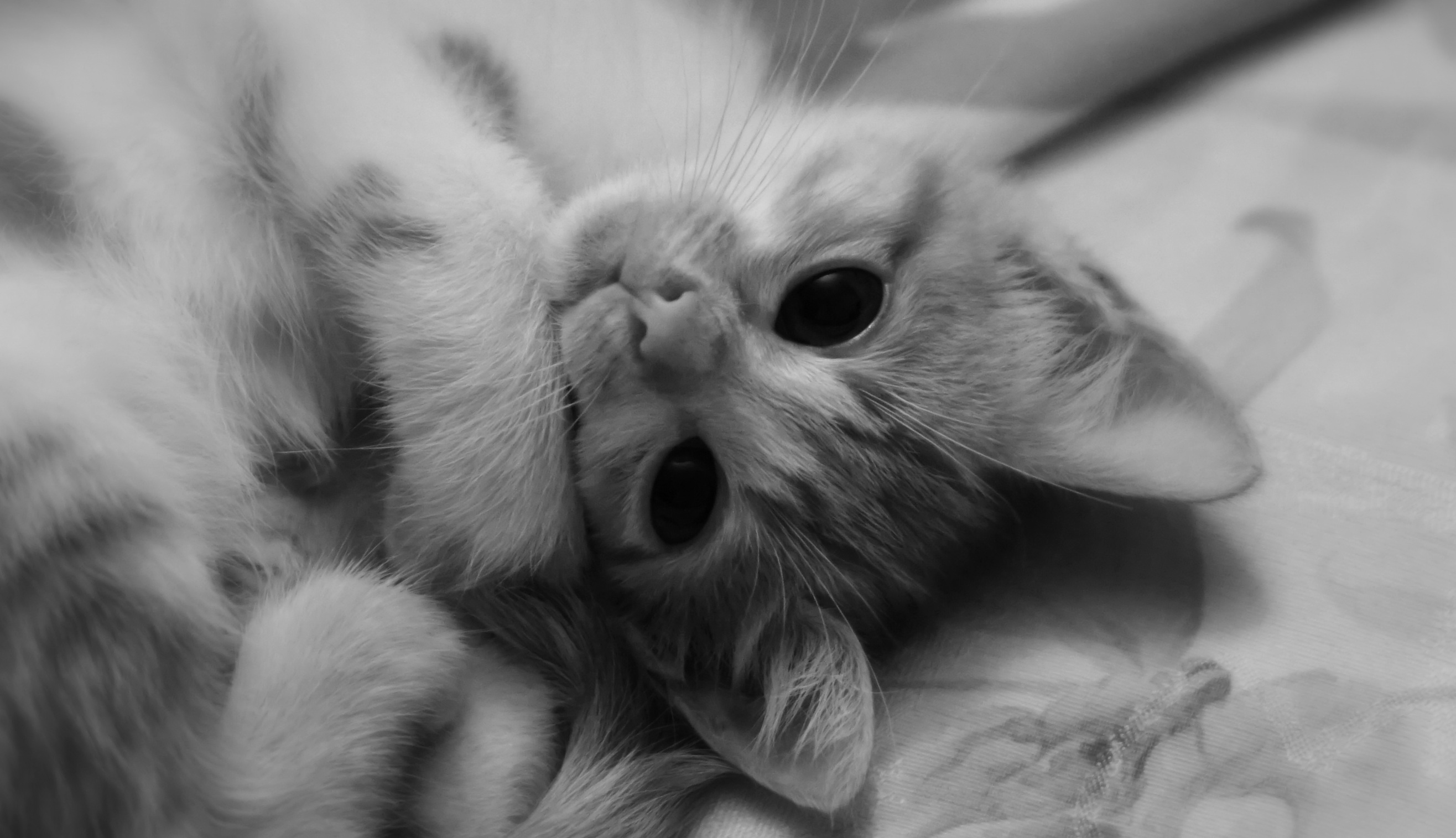 Peek-a-boo... I see you!
---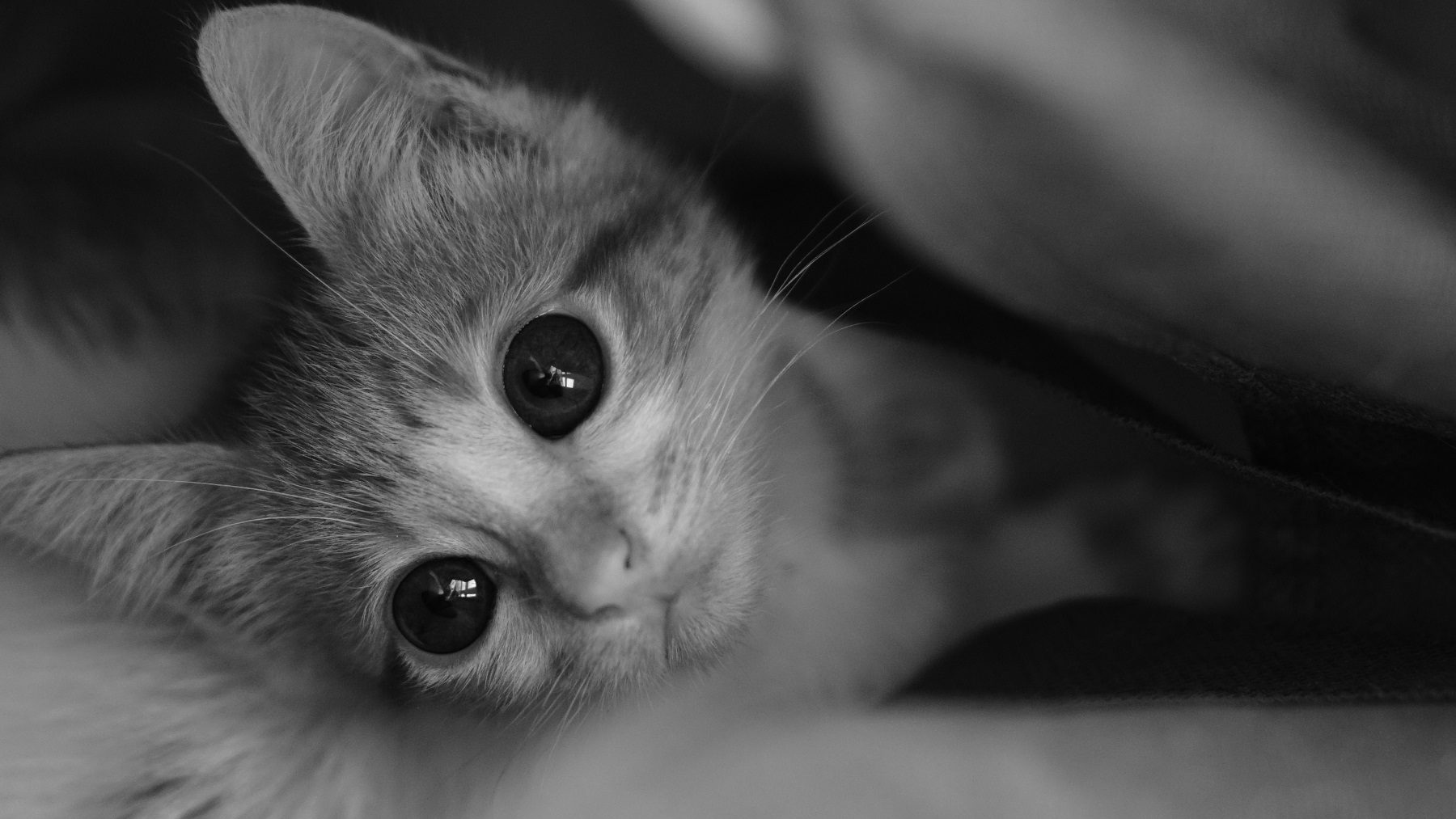 At about 3 weeks after we brought her home, here she is already cheeky... she jumped into a shopping bag I improvised as her carrier to take her out, to the vet, shopping, etc... She was too young/strange to leave her home alone, so no one had a clue - afterall, we are all encouraged to take our own shopping bags, right?!
---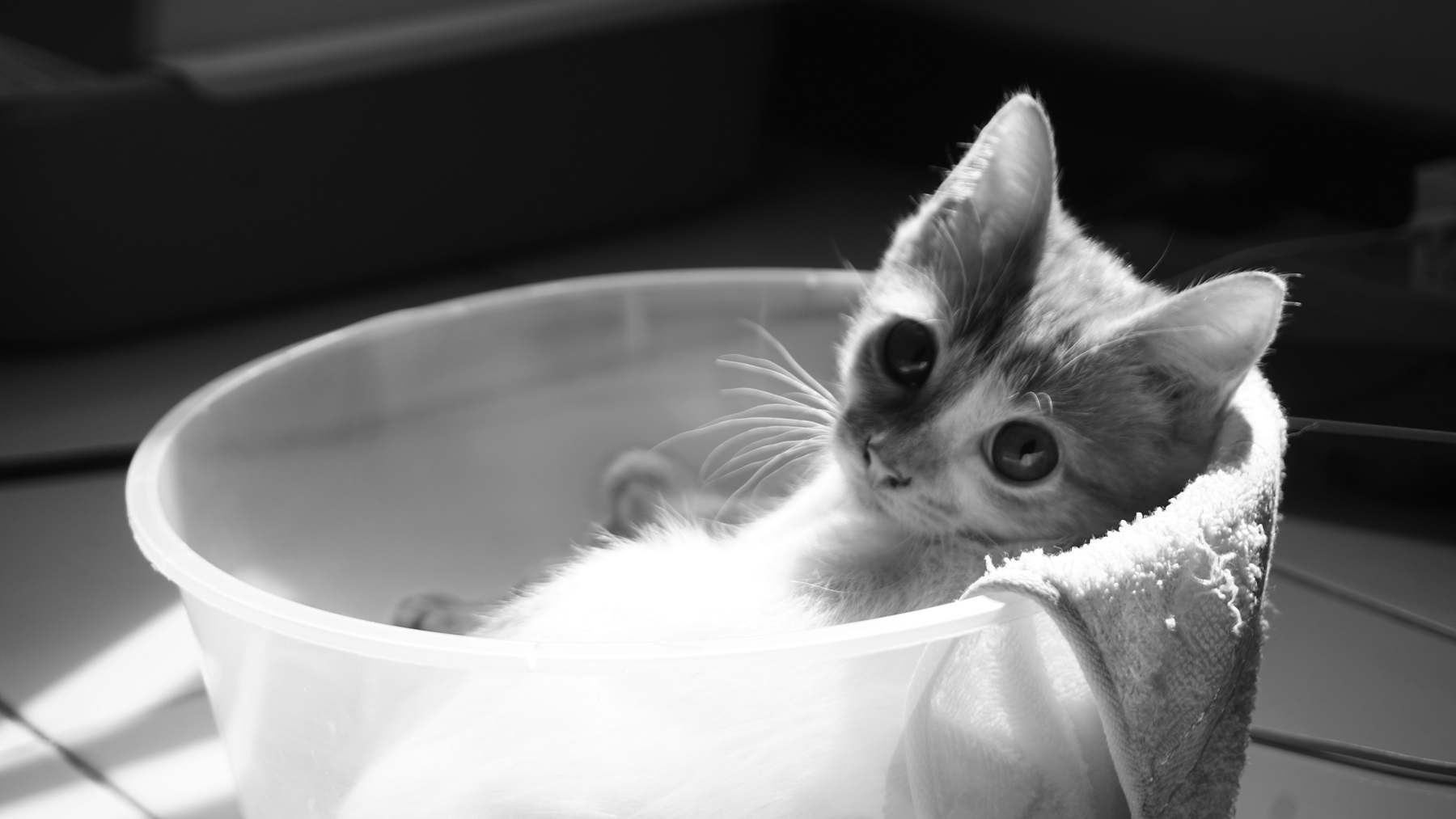 And one hot sunny afternoon, she had fun sunning herself in a tub we had put out for her to play with/in... "You taking pics of me again?"
---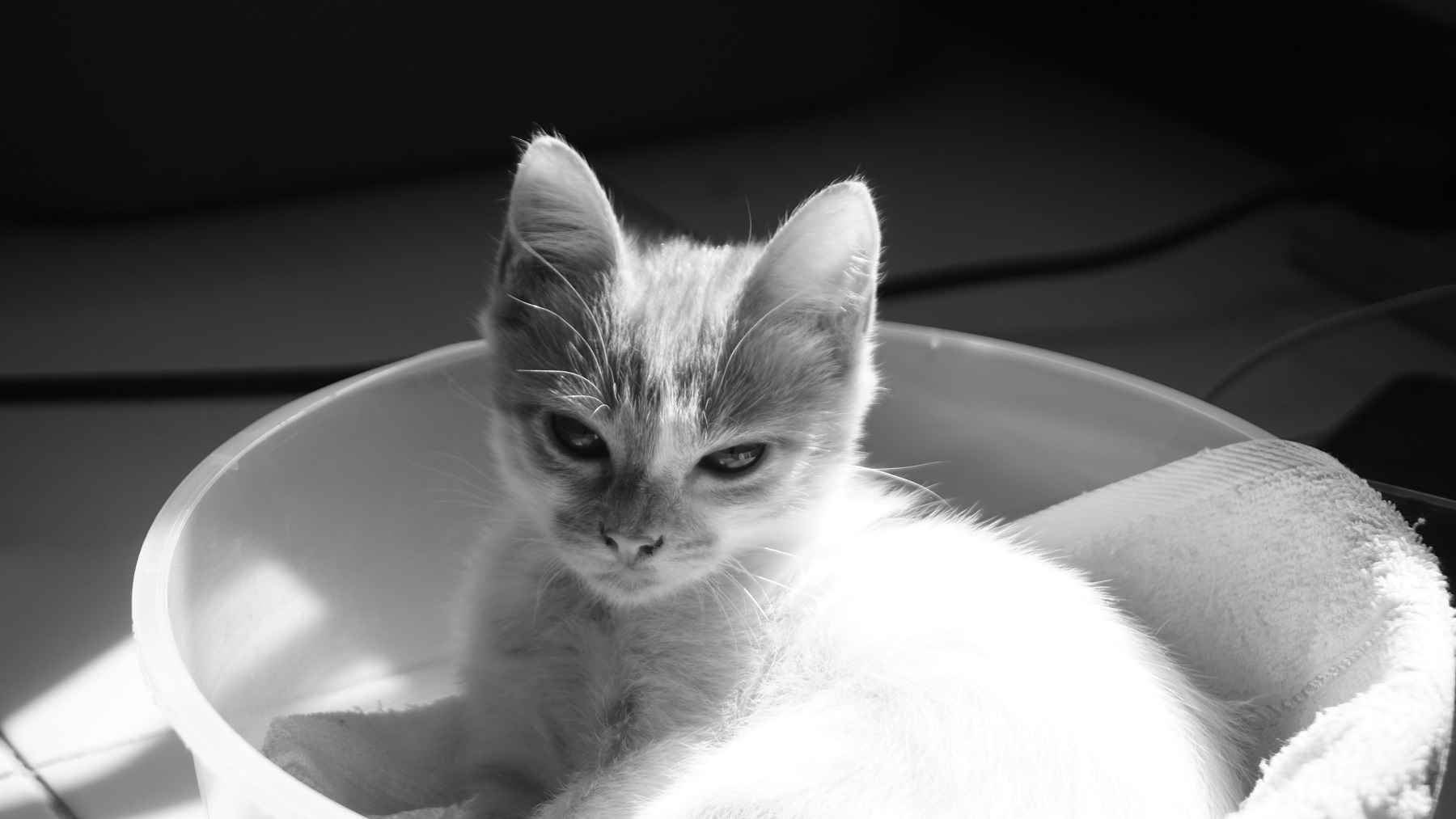 "Ugh!" ....look at that face, that expression.... so young, sooo arrogant!
Only from a cat!!! 😄
---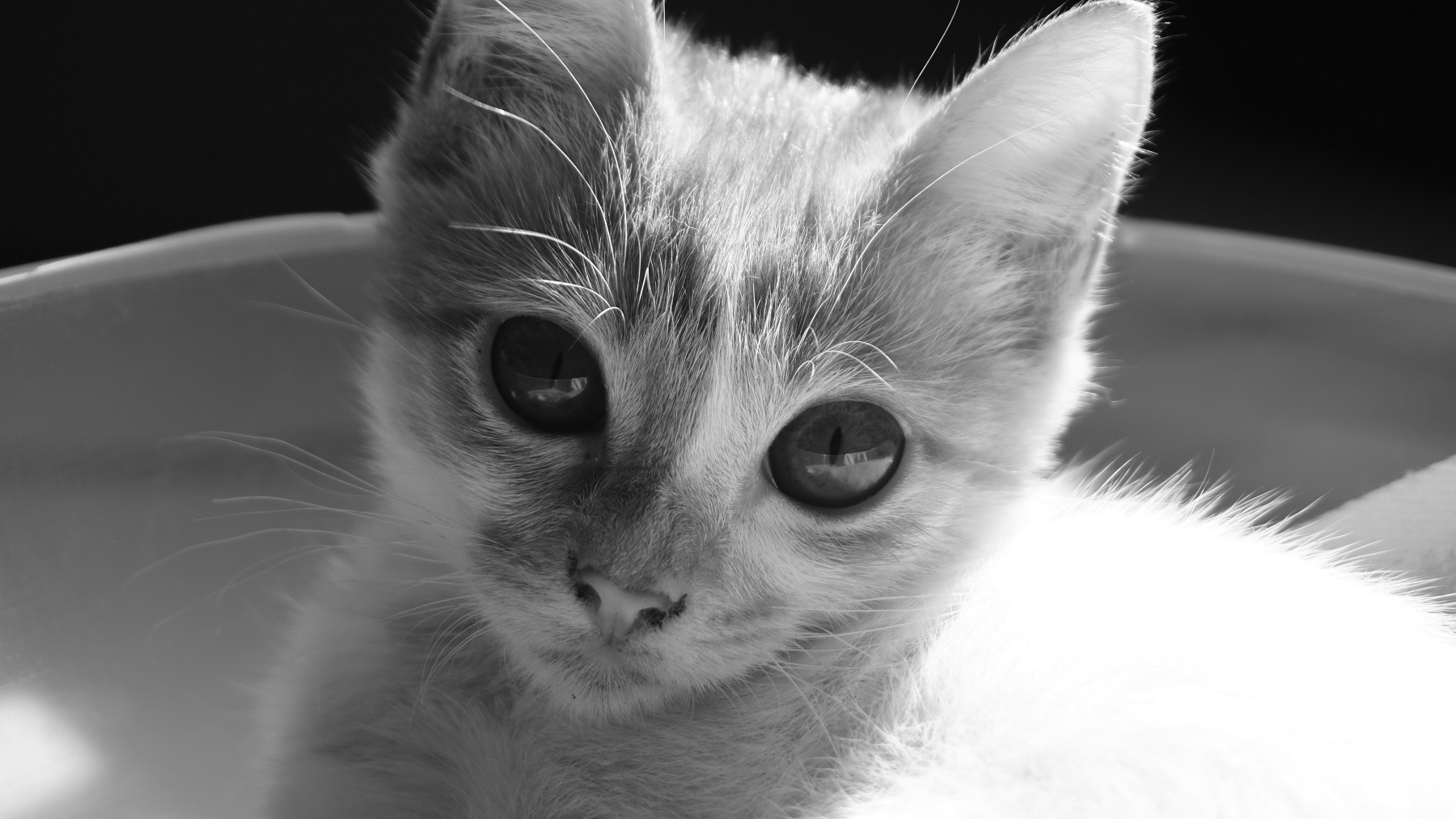 Ohh myyy... what big eyes you have...
"Hmmm, can I hypnotise you to go away...?"
---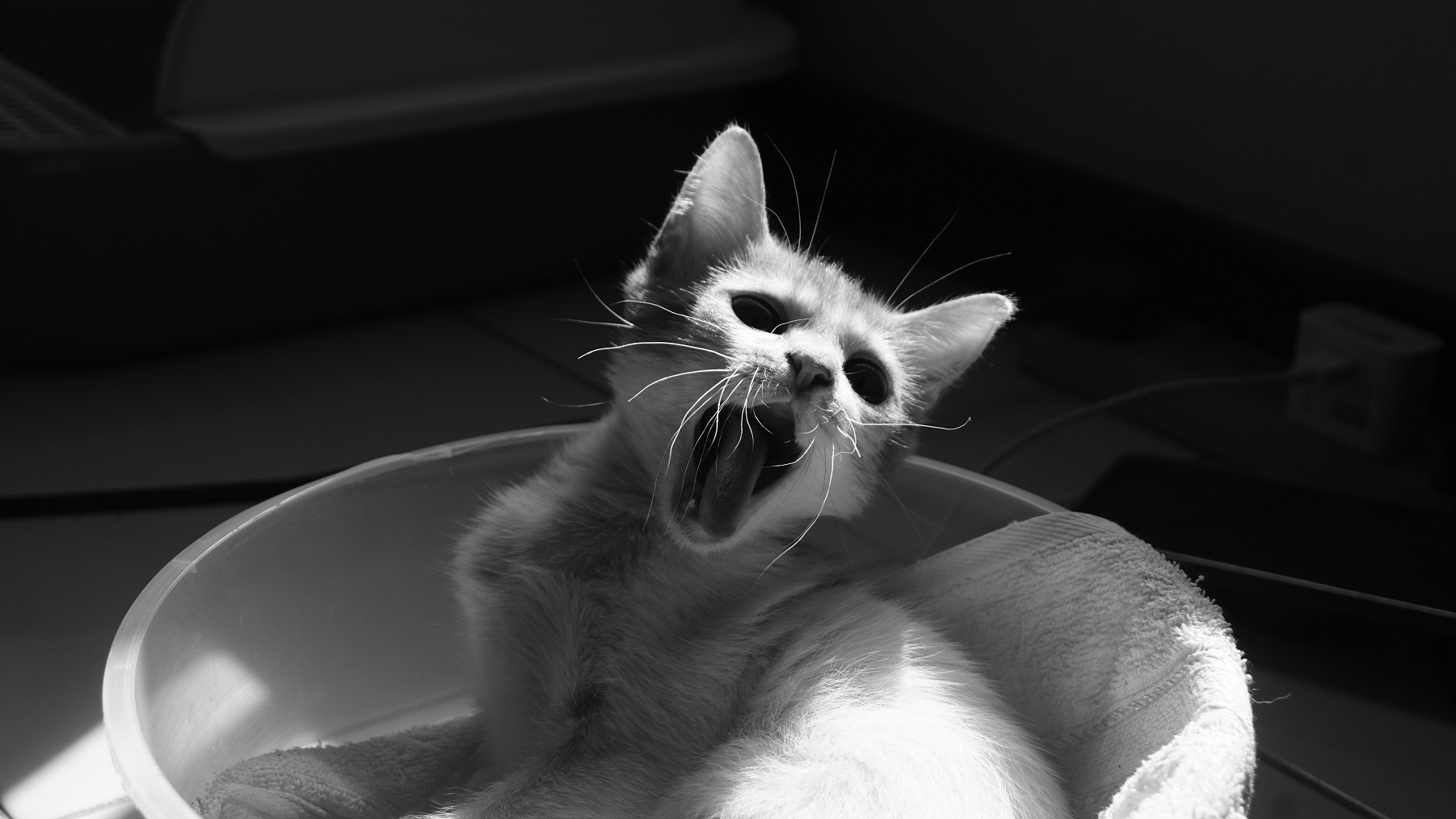 "Nahhh.... I'm bored! yawnnnn..."
---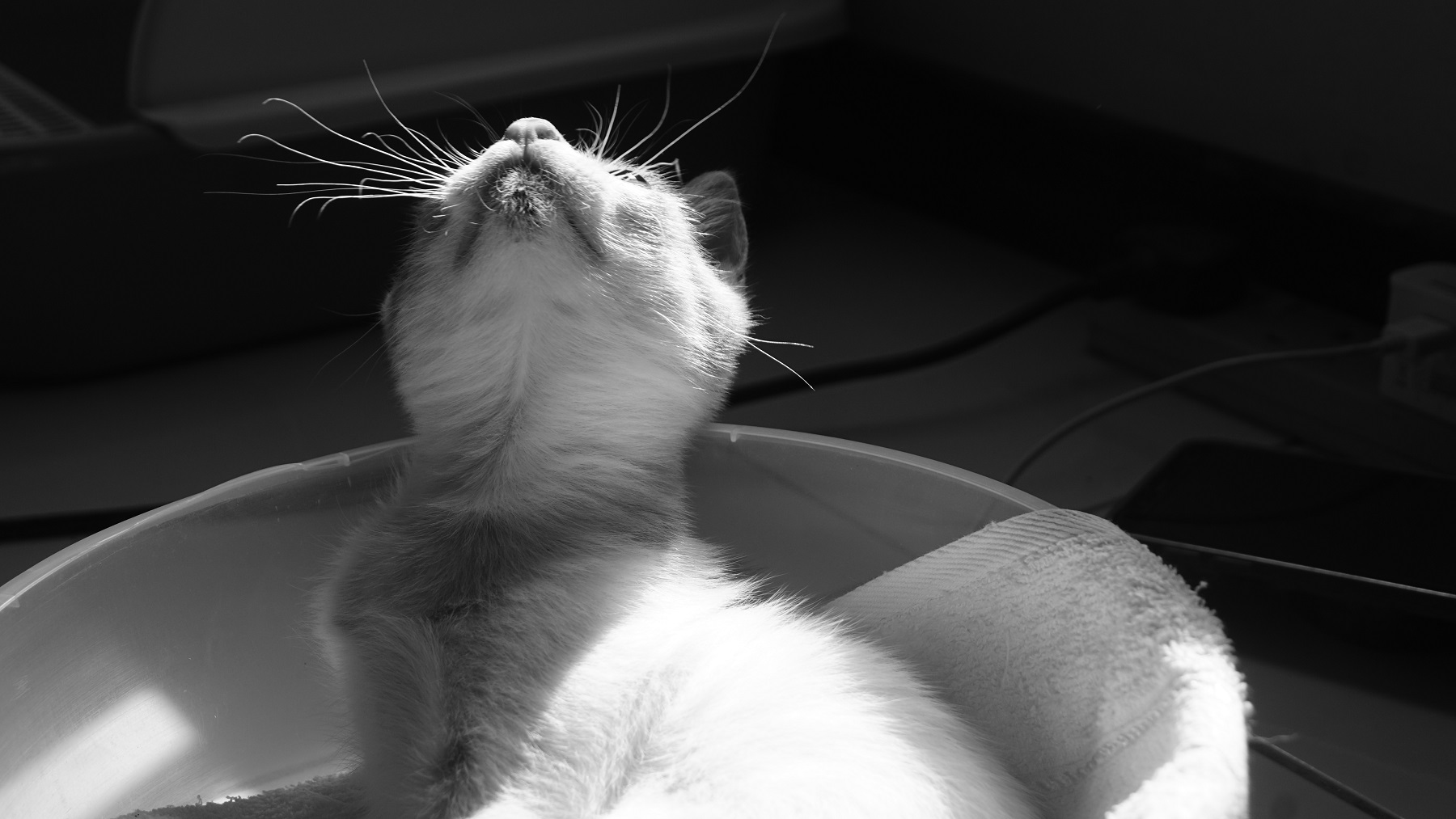 "My whiskers need some sun too"
---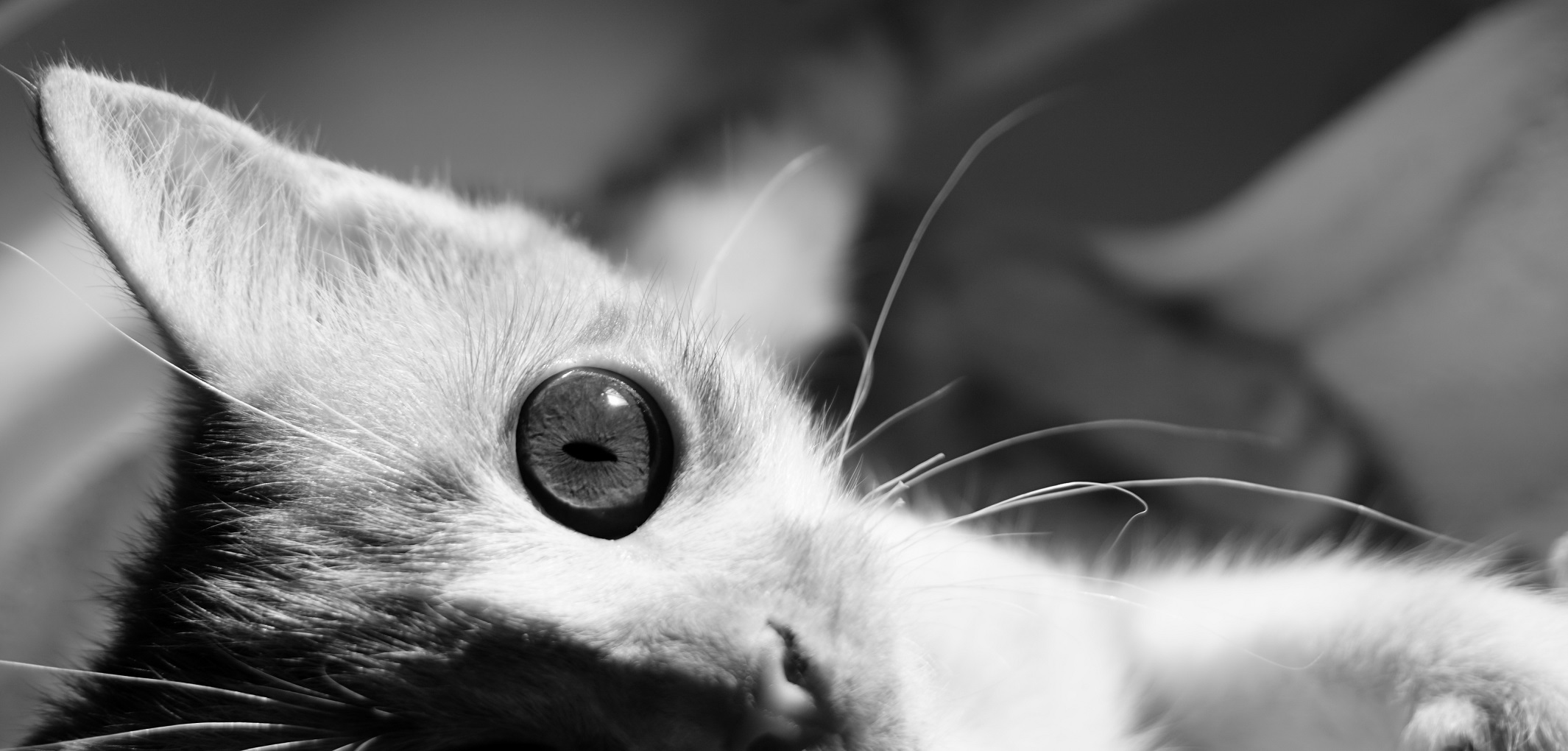 Kitty eyes... a mystery of the universe...
"Look into my eyes..... eye........."
---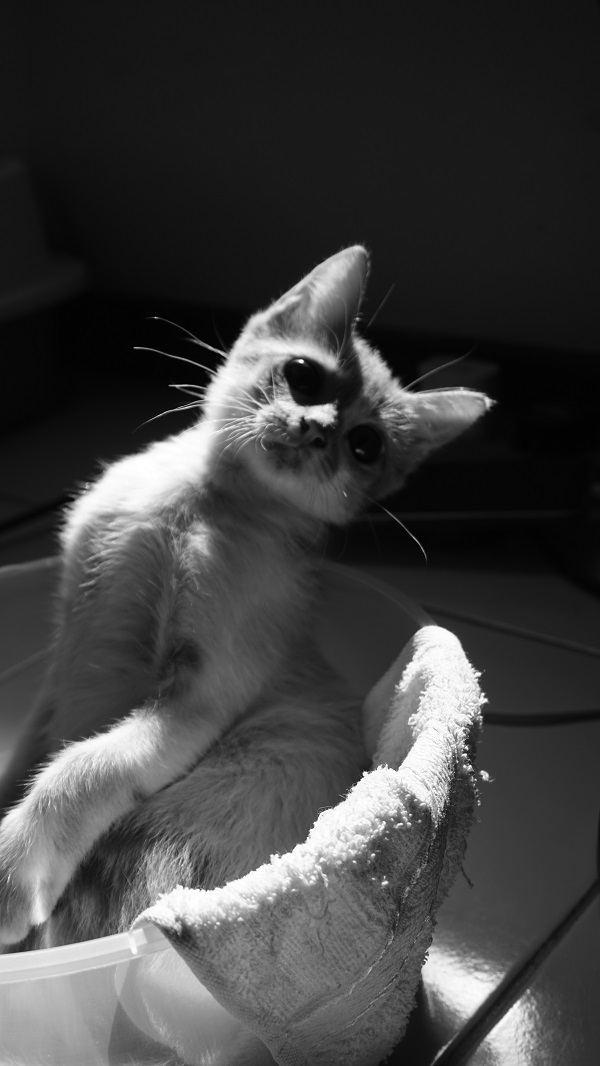 S - t - r - e - t - c - h - h - h - h . . . . . . .
---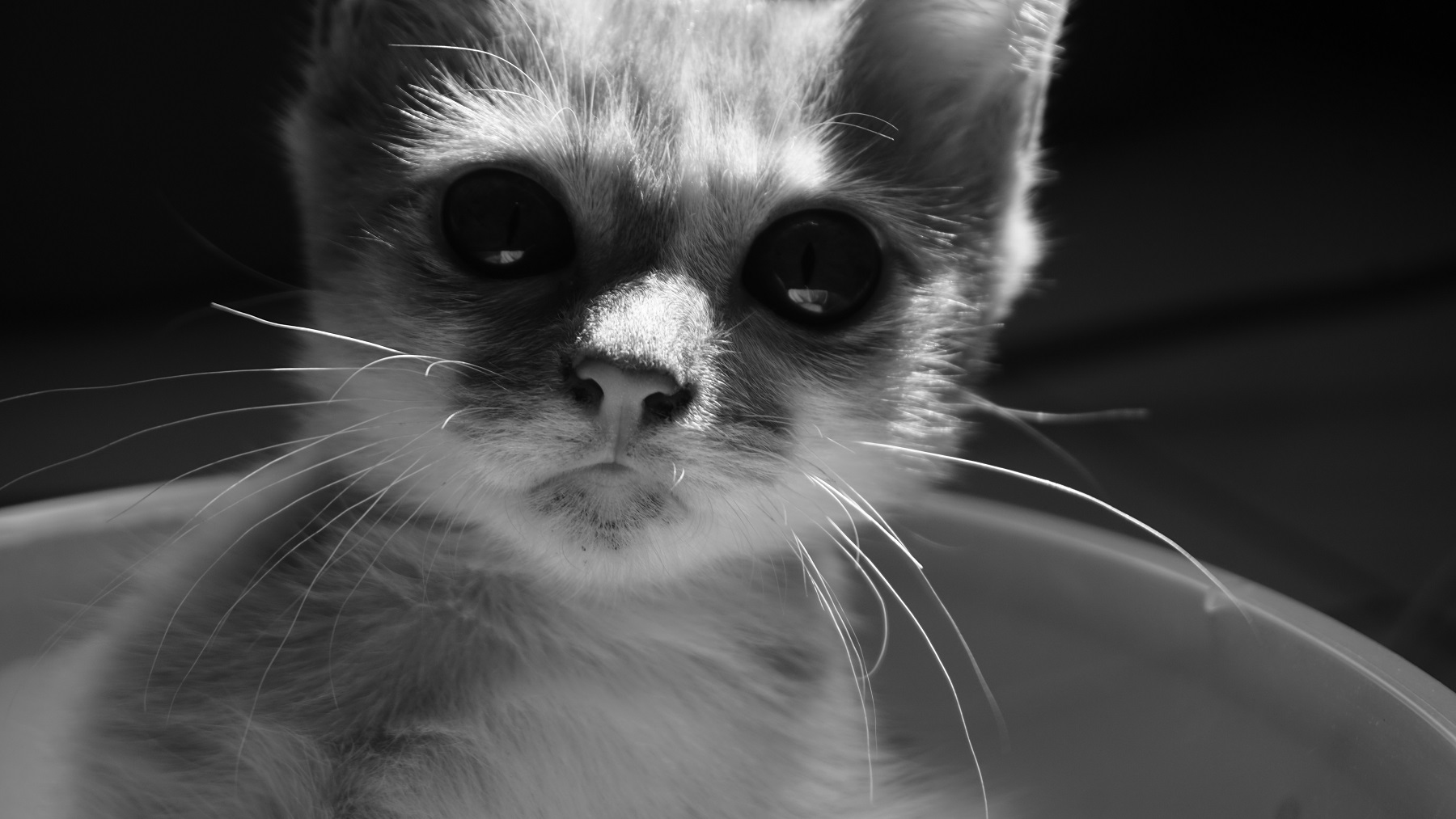 Happy Caturday! meow!!
---
...🐈...🐈...🐈...
---
Posting this for #monomad by #monochromes ~ original ideas by @brumest
---
---