SHARE YOUR BATTLE Weekly Challenge! DRAGONS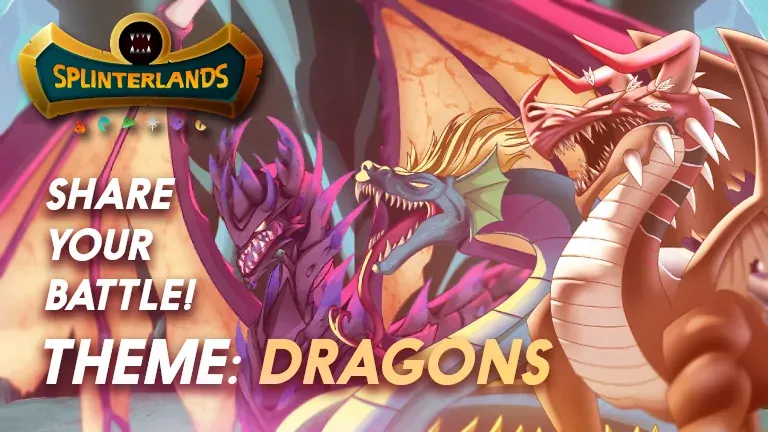 ---
Hello, everyone.
This is my entry to Splinterland's "Share Your Battle Weekly Challenge!" hosted by @splinterlands. You can also participate and show your battle strategy and tips, to view the challenge page, click on this link.

| THEME CARD: DRAGON SPIRIT | |
| --- | --- |
| EDITION | DICE |
| RARITY | EPIC |
| ELEMENT | DRAGON |
| MANA COST | 3 POINT |
| ATTACK | NO ATTACK |
| ABILITIES | FLYING |

My Lineup for the Battle
| Position | Summoner/Monsters | Abilities |
| --- | --- | --- |
| Summoner | Drake of Arnak | +1 Shield |
| Position 1 | Cursed Windeku | Thorns |
| Position 2 | Dragon Spirit | Flying |
| Position 3 | Silent Sha-vi | Sneak |
| Position 4 | Undead Badger | Sneak |
| Position 5 | Life Sapper | Life Leach |
| Position 6 | Dhampir Stalker | True Strike |
---
The ruleset was standard with all splinters allowed and the battle was a 30 mana battle that helped me choose my cards with greater freedom. My summoner was Drake of Arnak that gave my monsters an extra speed and shield.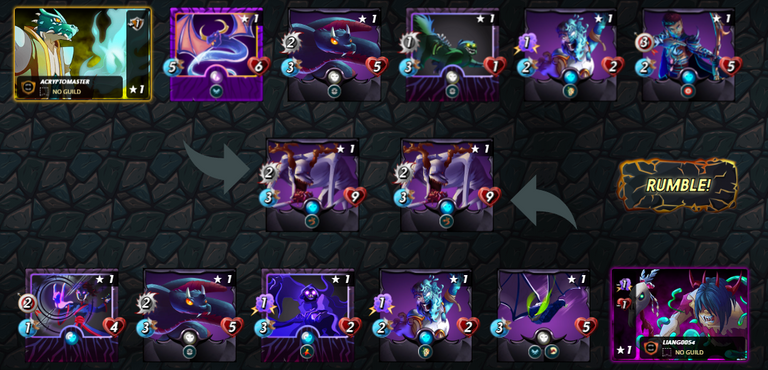 ---
I chose the Cursed Windeku as my tank because of its good health. It also deals a good deal of melee attack but the best part about this card is its thorns ability that hurts the attacking monster back. Interesting thing was that my opponent also used the same tank.
Now my *Dragon Spirit came into the lineup after Cursed Windeku. It has flying ability and also has a very high speed of 5 points which makes it dodge many attacks. Sadly it has no attacking capability but that was well balanced by its low mana cost of only 3.
Silent Sha-vi was placed in the third position, this monster is an attacking beast. Its 2 melee attack combined with the sneak ability performs so well in lower leagues. It was one of the most important card of the entire lineup and it dealt a huge amount of damage to enemy monsters.
Next came Undead Badger, this monster is similar to Silent Sha-vi as it has sneak ability but is a cheaper version of that with some attack compromised. It worked well in this battle.
It was time for Life Sapper, comes with the life leach ability and can survive quite long if it can handle first few rounds and increase its health to some level.
In the last position, I placed Dhampir Stalker. It has good range attack but is slightly costly at 7 mana. I had exactly 7 mana left and 1 slot to fill and I found no better alternative than this, so I chose it. I am not a big fan of this card.

After the lineup, it was the time for battle.

Did your strategy work? What will you try differently next time?
Yes, my strategy worked nicely. Although the opponent had the similar cards and it was a long battle, stretching for 8 rounds of back and forth. It was looking like a tough battle to win in the middle but I got through easily. Dragon Spirit did much better than expected. But I would replace the Dhampir Stalker for low mana cost battles for sure.

Do you like the Dragon Spirit? Why or why not?
Oh, Yes. I loved it. It performed way better than I expected. I was sceptical about using it because it has no attacking ability but it proved its worth at absorbing hits and was a good defender.


gif credits- @clove71
Splinterlands is a very popular NFT based play2earn game. Here is my referral link if you want to join the fun. referal link.
Note that all the content is mine unless otherwise stated.
Card images are from the splinterlands game.
Splinterlands text dividers freeztag.
---
---