Christmas Decoration [ENG-SPA]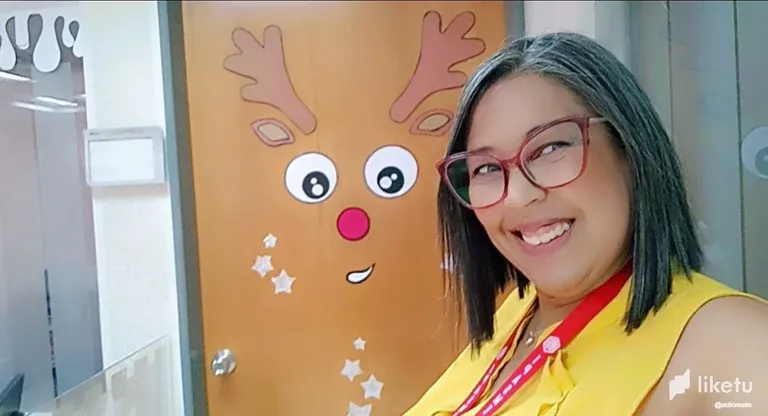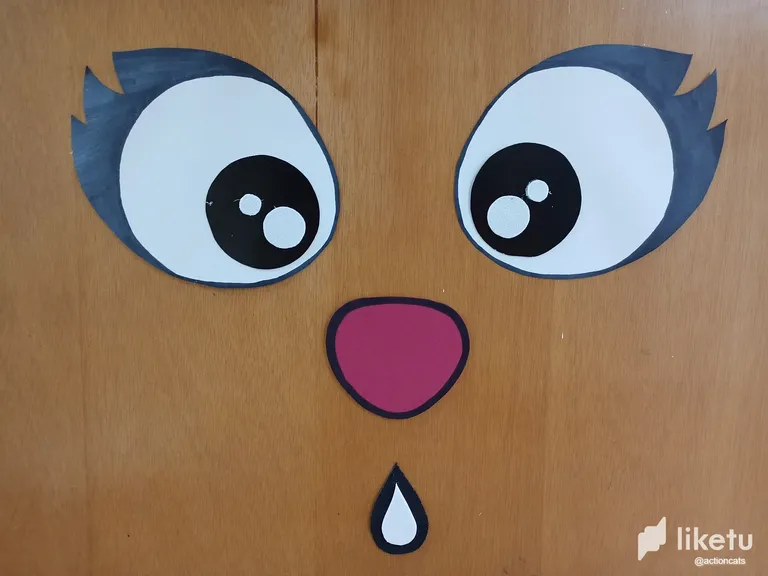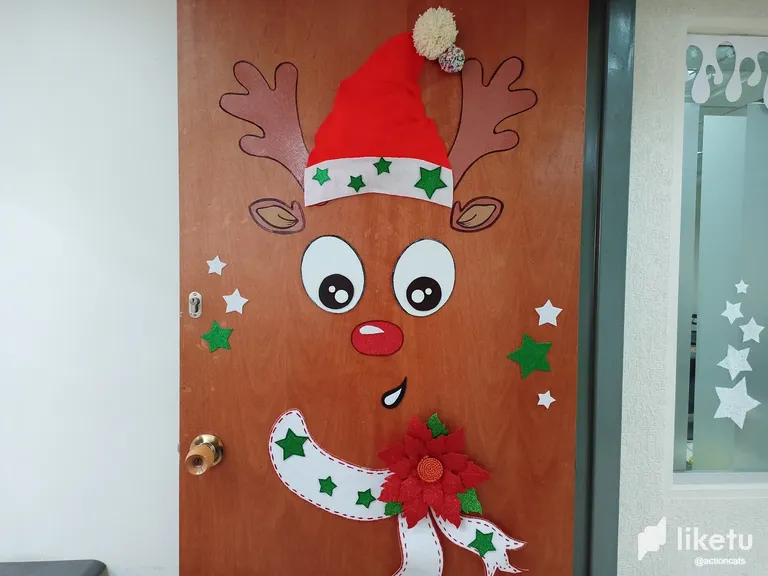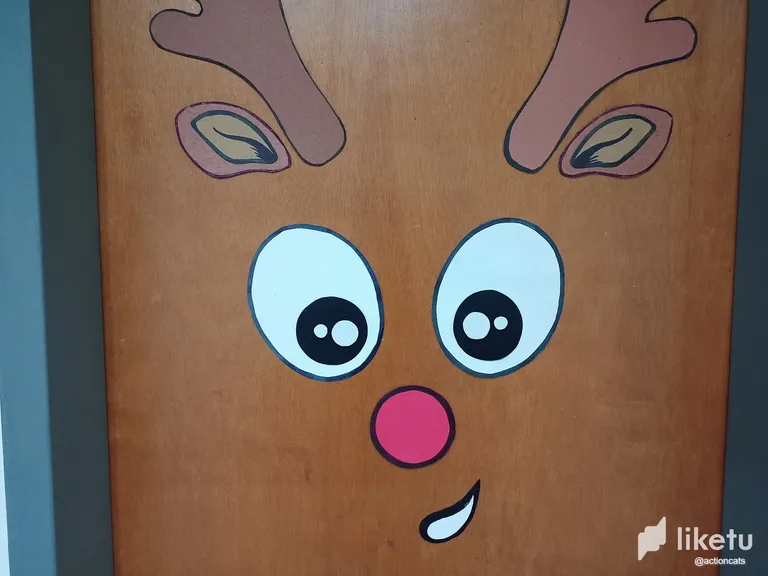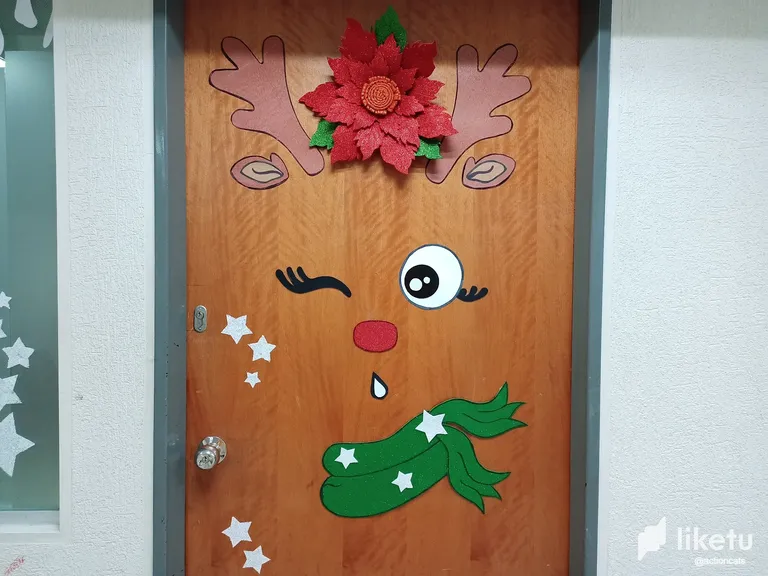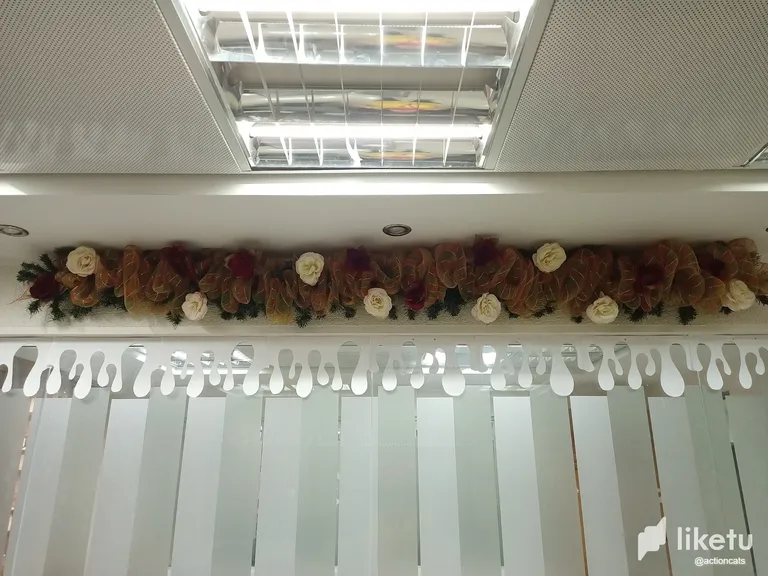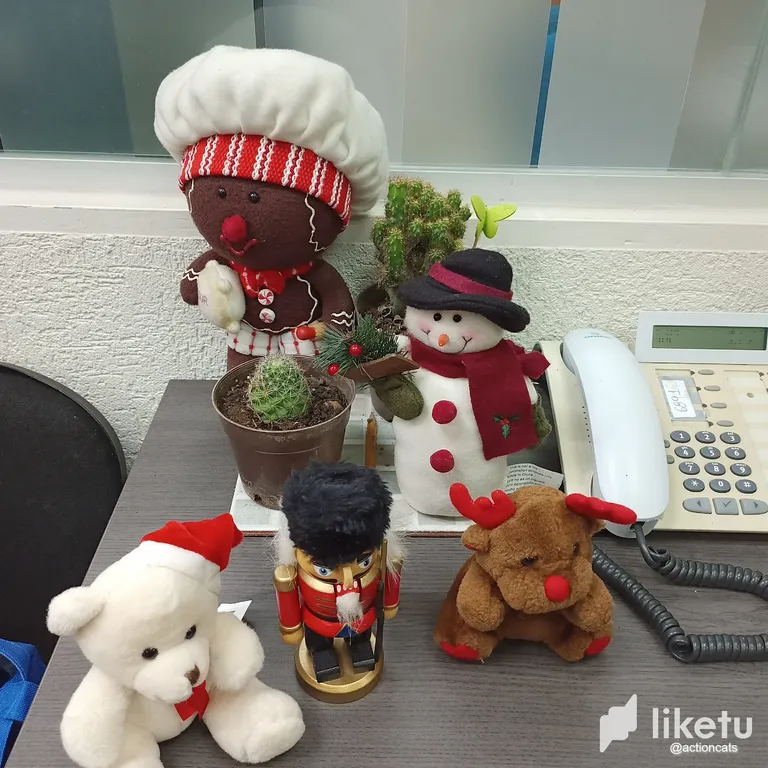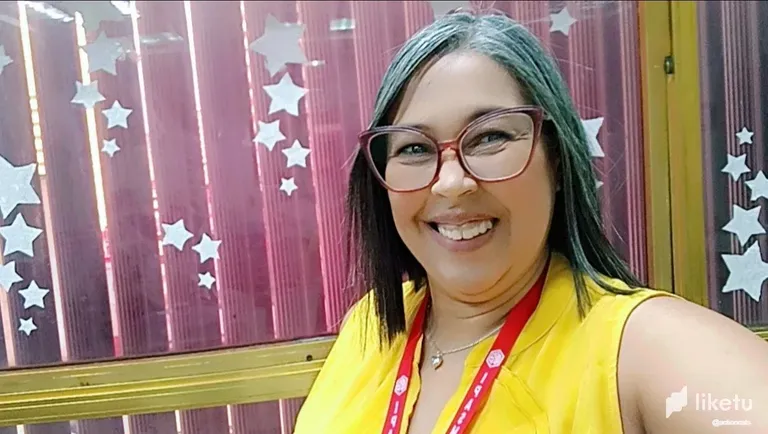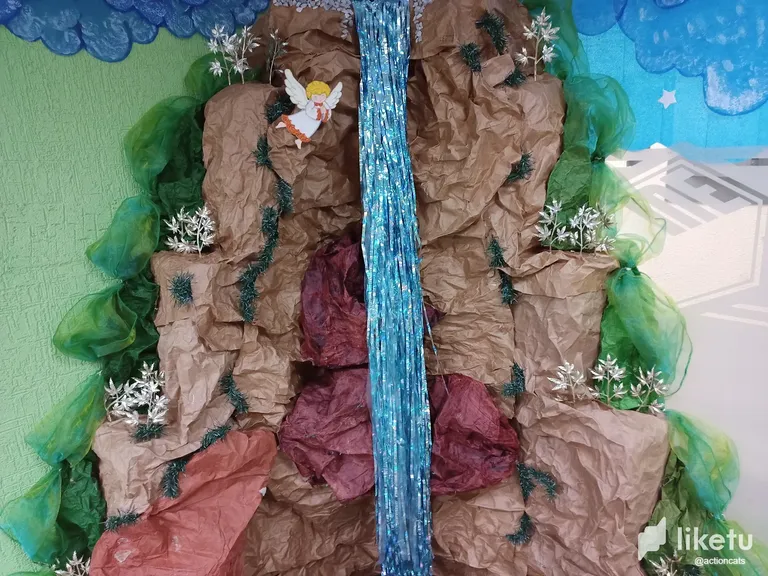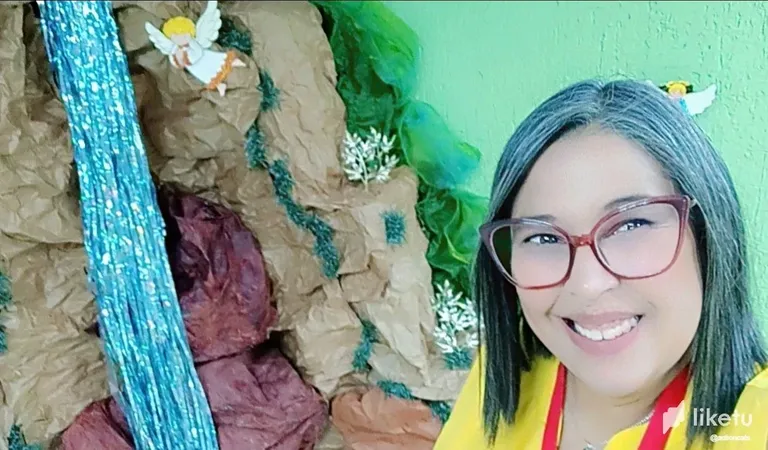 The approach or arrival of Christmas is a reason for joy and also for decoration, an example of this is the institution in which I work, every year there are contests for the best nativity scene and / or decorated door and usually, each department is assigned by lot to a state of the country, to represent it as best they wish with something symbolic or emblematic of that state.
This year, the Internal Audit Office was assigned the State of Bolivar, where the Angel Falls is located, which is the highest waterfall in the world, a beautiful place that some have had the privilege and blessing to see personally, in my case I have only seen it in photos and videos.
Being the Angel Falls, such a beautiful place, in the office we decided to represent it in miniature at the entrance, what you see is a project still unfinished, but we are sure it will be great and we are already providing ideas for the day of the contest and get noticed, as the other floors and departments have also given their best.
On the other hand, on the doors of the office we placed some reindeer with different expressions thanks to different eyes, to give more Christmas atmosphere, we also painted some stars and placed various decorations to achieve this purpose, for my part, as usual I placed my dolls with Christmas motifs, which already have some years accompanying me and that I take great care, because I know that I can no longer get the same.
So, also throughout the city has decorated various spaces, but to appreciate them you have to go out at night, as the decoration is based on lighting, I have tried to go out to photograph some, but every time I get ready to do it rains, but I will keep trying to share with you the beauty of these decorated places.



La cercanía o llegada de la Navidad es motivo de alegría y también de decoración, un ejemplo de ello es la institución en la que laboro, cada año se hacen concursos del mejor pesebre y/o puerta decorada y por lo regular, se asigna por sorteo a cada departamento un estado del país, para que lo represente como mejor lo desee con algo simbólico o emblemático de ese estado.
Este año, a la Oficina de Auditoría Interna le correspondió el Estado Bolívar, donde se encuentra el Salto Ángel, que es la cascada más alta del Mundo, un lugar bellísimo que algunos han tenido el privilegio y bendición de ver personalmente, en mi caso yo solo lo he visto en fotos y videos.
Al ser el Salto Ángel, un lugar tan bello, en la oficina decidimos representarlo en miniatura en la entrada, lo que ven es un proyecto aún sin terminar, pero estamos seguros de que quedara genial y ya estamos aportando ideas para el día del concurso y lograr hacernos notar, ya que los otros pisos y departamentos también han dado lo mejor.
Por otra parte, en las puertas de la oficina colocamos unos renos con diversidad de expresiones gracias a diferentes ojos, para darle más ambiente navideño, también pintamos algunas estrellas y colocamos diversas decoraciones para lograr este propósito, por mi parte, como es costumbre coloque mis muñecos con motivos navideños, que ya tienen algunos años acompañándome y que cuido mucho, pues sé que ya no las podré conseguir iguales.
Así, también a lo largo de la ciudad ha decorado diversos espacios, pero para apreciarlos hay que salir de noche, ya que la decoración está basada en iluminación, he intentado salir a fotografiar algunos, pero cada vez que me dispongo a hacerlo llueve, pero seguiré intentando para poder compartir con ustedes lo lindo de estos lugares decorados.
Translat with www.DeepL.com/Translator (free version)
Own photos, taken with Infinix Zero X Neo/ Fotos propias, tomadas con Infinix Zero X Neo
Text splitters created by @mayvil/ Divisores de texto creados por @mayvil
Gif created with Canva/ Gif creado con Canva
---
For the best experience view this post on Liketu
---
---