The orchid on the tree / Week 120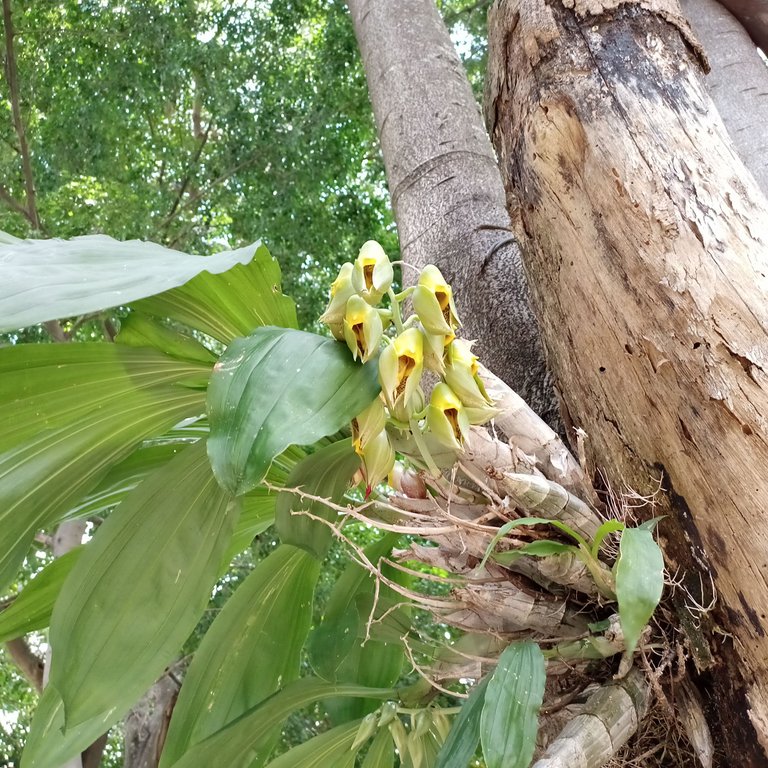 The color green is hope and life, when I mention it I immediately remember my grandmother, it was her favorite color.
The photographs you can see here are of a plant that is on the branch of a tree, here in the urbanization, almost a month ago I shared some photographs of it, I love to see the relationship of the plants, this one being at a relatively low height I could photograph it, here publication, by that time, I only knew that it was an epiphytic plant, but when I shared the pictures with a friend of HIVE @popurri, she told me that it looked like some kind of orchid, this was still going around in my mind.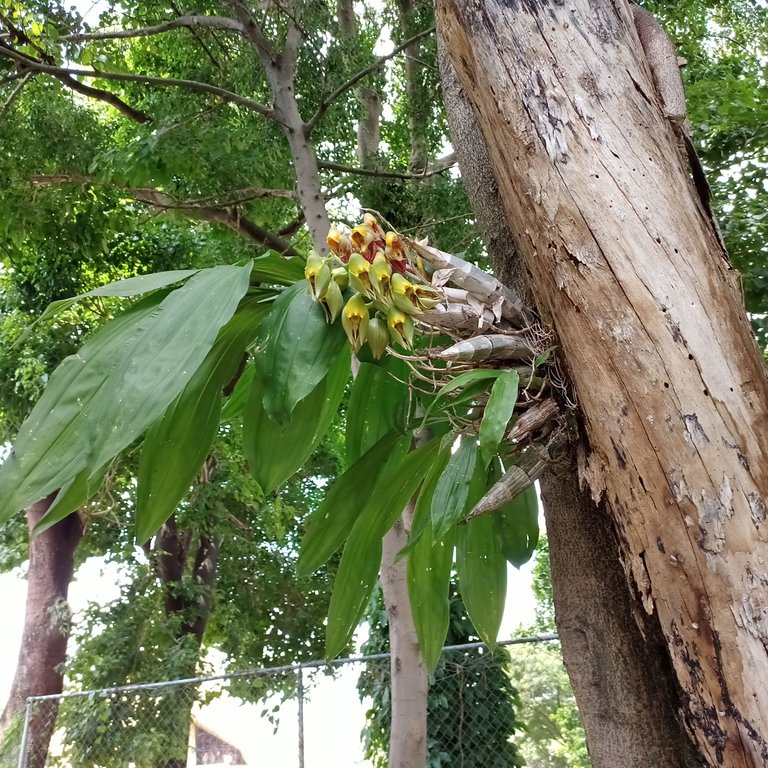 On the other hand, my friend suggested that I should be attentive to when it gave flowers to photograph them and share them with her and get out of doubts, since that day, every time I left home and when I returned, I looked at the plant, as if it was going to give flowers faster, I even think that I looked at it and examined it so fixedly that some of my neighbors have noticed it and see me strangely (they will think that now I am crazier).
The week before because of the heavy rains I could not see much of the plant, but yesterday Saturday my mother told me that the plant had flowers, so I went down quickly and managed to capture this pair of images that I shared with @popurri and from what she was able to investigate this plant is indeed an orchid quite possibly the one called Lady's Slipper.
So this this these pictures, are the ones I bring for the Weekend Engagement Concept, if you want more information you can get it here, now if you want, you can share with me your impressions and opinions about this plant and its peculiar flowers.

Translat with www.DeepL.com/Translator (free version)
Own photos, taken with Infinix Zero X Neo
Dividers created by @cryptosharon
Gif created with Canva/ Gif creado con Canva

---
---