Top 10 favorite Studio Ghibli Movies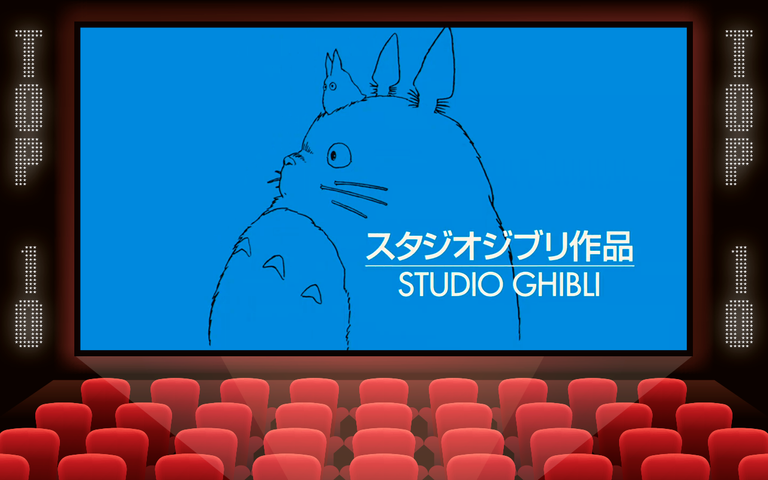 Click para la versión en español

Hello community, I am creating a series of posts to be able to condense a little bit the ideas of everything I want to write and express here, because there are too many things I would like to share with you, so I have thought of putting together lists or tops of favorite things and I would like to start with a special one, the wonderful Studio Ghibli movies.
At first I thought about making a top five, but after I started to put them in order in my mind, I realized that I would never be able to choose just five, because friends, if you haven't seen Studio Ghibli movies you are missing out on great gems, from the story, the music and of course the animation these movies are completely wonderful, full of endearing characters, dreamy landscapes and beautiful teachings.
It is really difficult for me to encompass how beautiful these movies are in a few simple words. And if you think that because they are animated movies they are only for children, think again, these movies are for the whole family and adults can also enjoy them ENORMOUSLY. Without further ado, let's get started:



10 - THE CAT RETURNS
It tells the story of young Haru who, after rescuing a cat from being run over, learns that the rescued feline is none other than Lune, the prince of the cat kingdom, so she is "honored" with multiple gifts and finally with news that will completely change her life.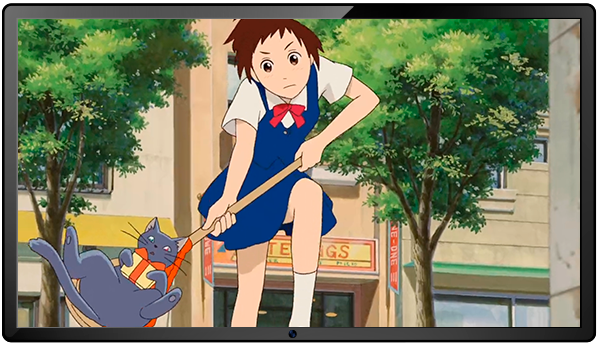 This was one of the first Ghibli movies I saw and I loved it, I'm a catlover so you can imagine, it's a simple story but very well told, with beautiful animation, in fact I think that's one of the things I liked the most (besides the cats of course), it has a good dose of comedy and action.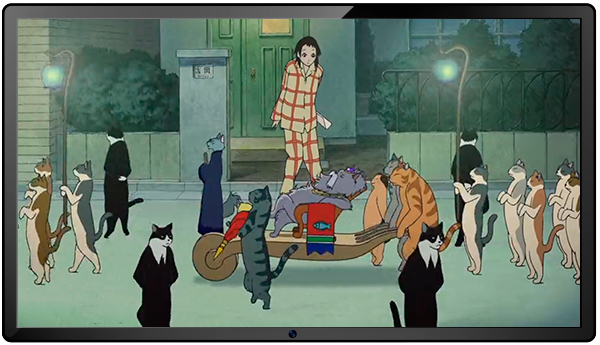 It is very fun for all ages and because it has a relatively simple plot it is completely enjoyable for the youngest, besides leaving us a beautiful teaching about animal care and how grateful they can be with humans.


9 - FROM UP ON POPPY HILL
A group of students try tirelessly to save the building that houses their school clubs from being demolished as part of the preparations for the Tokyo 64 Olympics, while two young students search for answers about their past and their parents.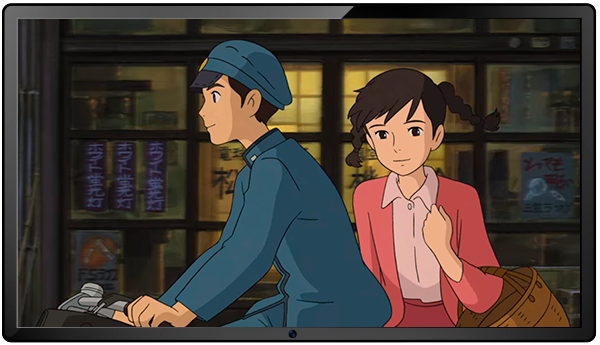 Although this is not one of Ghibli's best known films and may not be a favorite of many, I found it fascinating. The story has two approaches that blend perfectly, on the one hand we have the students of Konan High School who with great determination and desire do everything possible to save a building that means the world to them, it's the headquarters of their clubs and center of all the adventures of their adolescence, while on the other hand we have a young couple who besides fighting to save the building, seek the truth behind the story they were told about their parents.
It is a story that generated me a lot of nostalgia since it evokes so perfectly the time of adolescence that it is impossible not to feel identified with any character or situation, despite being developed in Japan. With a good rhythm and a bit of comedy, it involves us in a sensational way in the story, so much so that I was already anticipating the end, eager to know what was going to happen to the building and to the two main characters.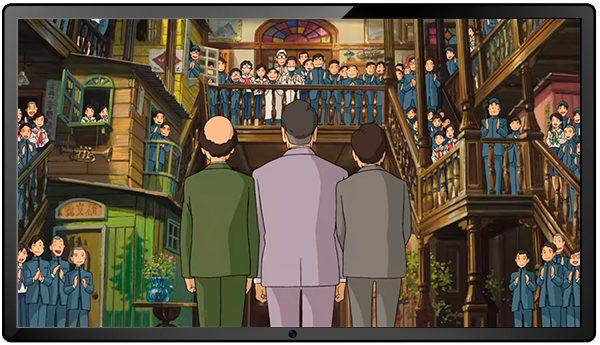 As usual in Ghibli the female protagonist is a character with a lot of strength and that along with the other students leave us the wonderful teaching that effort and hard work always have a reward and that sometimes it is necessary to look at the past to prepare our future.


8 - MY NEIGHBOR TOTORO
A family moves to a new home and the girls, Satsuki and Mei discover something wonderful in a small forest near their house.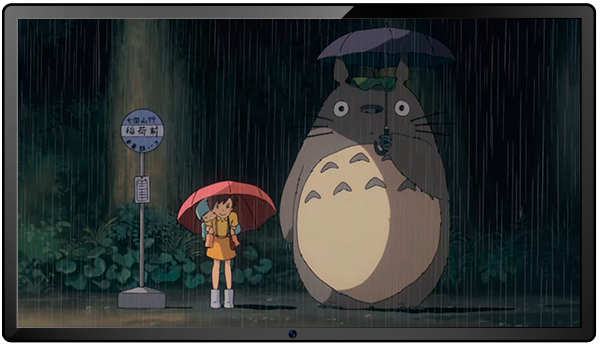 Who doesn't know Totoro? He's a totally iconic Ghibli character and rightly so! He's huge and cute. He is also the protagonist of one of Ghibli's cutest stories.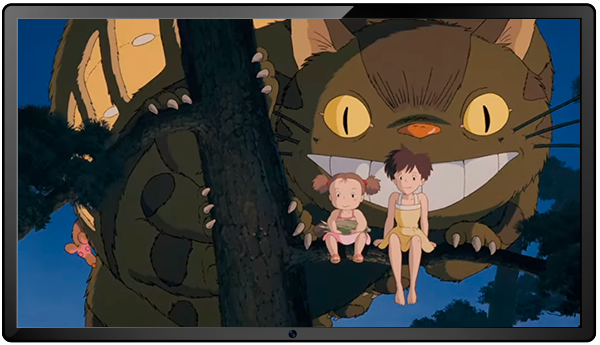 This movie is a total enjoyment, visually it is beautiful, the music is wonderful and the characters are as cute as Totoro himself, it is perfect to watch with the little ones and to remember with them when we played as children and dreamed of finding fantastic beings in the backyard of our homes.


7 - HOWL'S MOVING CASTLE
When a curse falls on young Sophie, she decides to leave her home and begin to travel in search of a way to return to normality.
This story is Incredible, it has it all: curses, witches, magical creatures, war, a love story and Calcifer! As usual the animation and music are spectacular.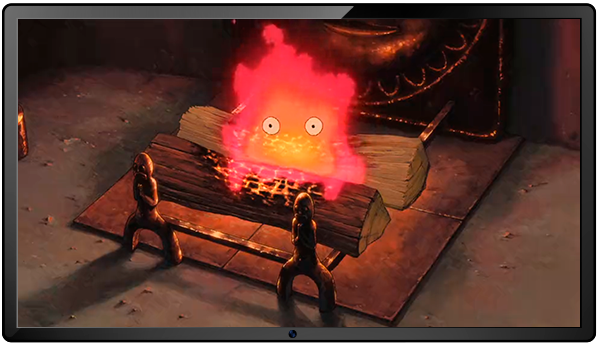 As for characters we have Sophie who is one of my favorite Ghibli protagonists, she starts the movie with little self-confidence, thinking she is ugly, however, as the story unfolds she proves to herself that she is not only beautiful, but also has immense value for who she is and not only for how she looks.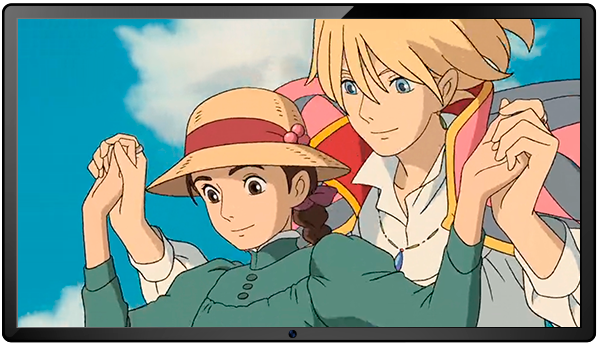 A point that I think it is important to point out about this film and that I think is a great criticism (still valid today), is the representation of war as a senseless conflict that only generates harm and suffering in people, however, it is through the adventures lived during this conflict and thanks to the trust that arises between them that love of Sophie and Howl blossoms, it is this same love that motivates them and drives them to move forward despite all the destruction generated by the war.


6 - SPIRITED AWAY
Chihiro is a capricious little girl who, after getting lost with her parents in a strange world, must fight to return to her reality and save her parents.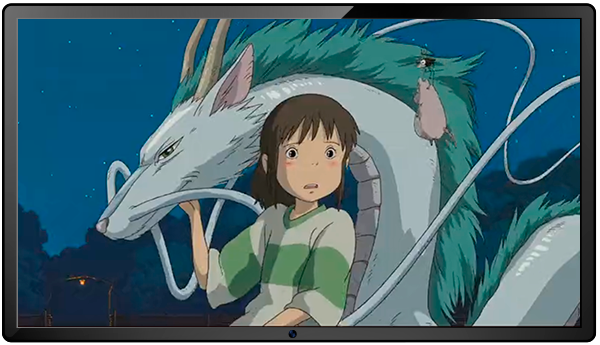 The favorite of many and rightly so, the story of little Chihiro is fantastic, full of valid lessons for any age, incredible characters and beautiful designs. The way in which they manage to portray the magical world in which little Chihiro enters is truly masterful and makes us evoke the legends we have heard from ancient Japan.
Through her journey through this world of spirits, Chihiro, who even loses her name, is "forced" to mature, teaching us the value of effort and responsibility, as well as the importance of accepting and adapting to the changes that the future may bring.


5 - PORCO ROSSO
This movie tells the story of a pig known by the name of "Porco Rosso" who battles against sky pirates for pride, love and money, the setting being the Mediterranean Sea in the age of seaplanes.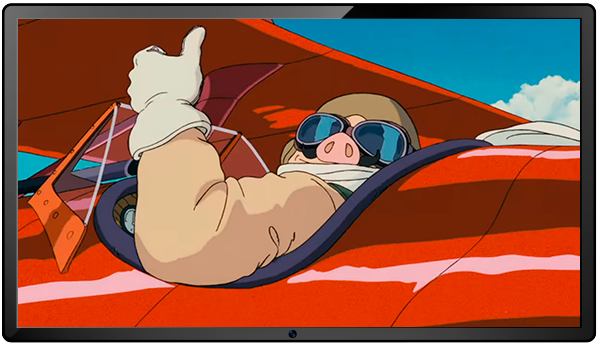 Those words are the first thing we see of this exciting story full of action, airplanes and nostalgia. In this film an anti-war message is once again present, being notable a phrase by Marco, the protagonist, in which he is sincere with a friend of yesteryear: "I prefer to be a pig than to be a fascist".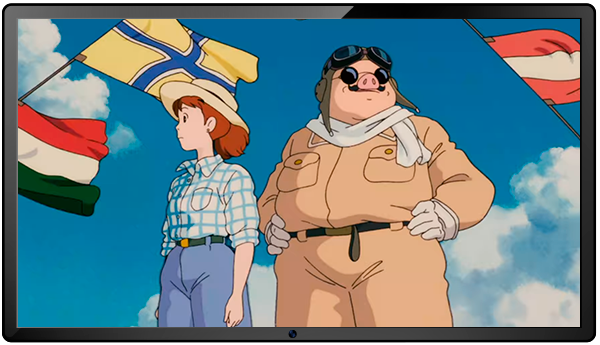 This is how Marco, turned into a pig, fights against air pirates demonstrating that regardless of his appearance he will continue to fight for what he believes is good. This film takes up the teaching that the value of people is not linked to their appearance, but depends on their actions and the goodness that exists in their hearts.


4 - KIKI'S DELIVERY SERVICE
The little witch Kiki, with only 11 years old, leaves her hometown with her cat Jiji to find the perfect city to live and develop as a witch.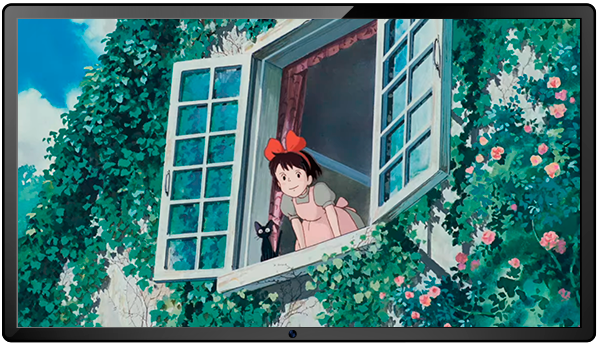 One of my favorites to watch with my little son because it is a simple, but very entertaining and touching story where we are introduced to the great value of not losing sight of who we are, or what makes us truly happy.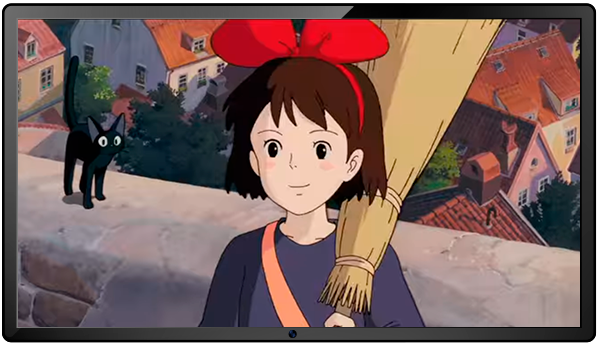 It is a journey of self-discovery in which little Kiki takes us through endearing adventures and situations that teach us the importance of friendship, responsibility, a work well done and to always move forward, accompanied by a great soundtrack and beautiful scenery.


3 - PRINCESS MONONOKE
Ashitaka is a young prince who, wounded by a curse, seeks to get rid of it and becomes involved in a war between creatures and humans.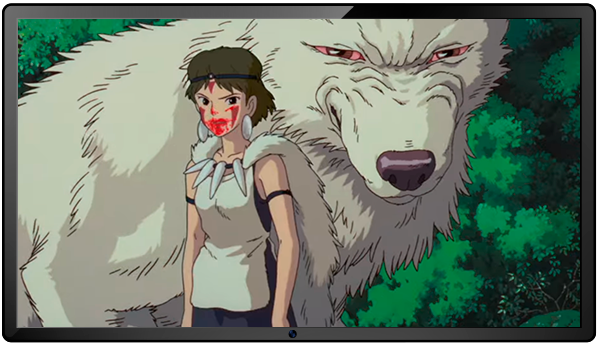 What can I say about Mononoke Hime that hasn't been said before, it is a gem in terms of story, animation, characters and music. The story is completely touching, it reflects the importance of empathy between human beings and above all the care and respect for our environment and the wonderful creatures that inhabit the earth along with humans.
This film, like many of Ghibli's films, brings with it a very beautiful ecological message that gets more relevant each day, despite the fact that the film was released almost 25 years ago, and this is that we cannot live without taking care of nature because the end of nature can also mean the end of our own.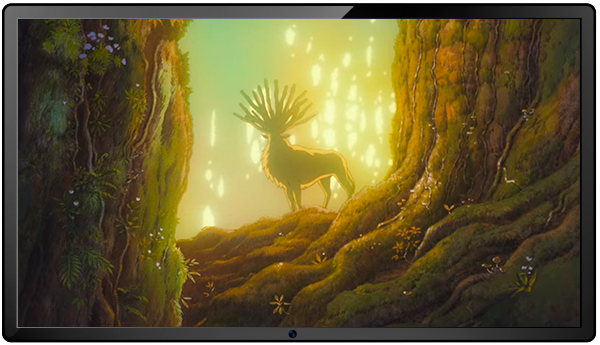 The characters are very charismatic and allow us to identify with them, both with the good guys, the bad guys and even with the creatures of the forest, it is amazing how they manage to convey the helplessness and frustration of the latter to see how humans increasingly destroy their home.
The music in this film is one of my favorites from Studio Ghibli, by Joe Hisaishi (Mamoru Fujisawa), the themes that accompany Ashitaka during his journey are spectacular, full of emotion and feeling. The main song of the movie is simply beautiful, it has two versions, one with voice and one instrumental, being my favorite version the first one, I leave you the link to the song so you can enjoy it on SPOTIFY.


2 - PONYO
It tells the story of Sosuke, a little boy who befriends Ponyo, a fish-girl who longs to become human and live with him on earth.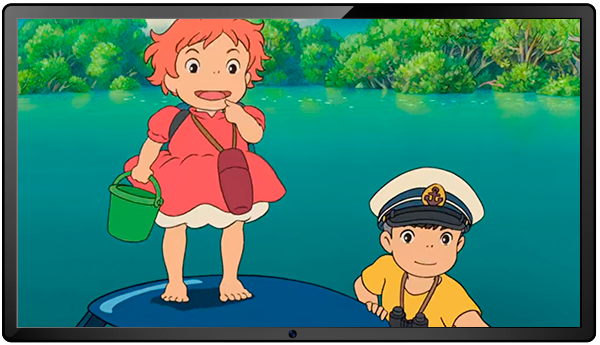 I think Ponyo is definitely the movie I enjoy the most from Studio Ghibli, I have seen it a lot of times with my son and I will see it many more because it is truly wonderful, the music, the story and the characters are beautiful, but what stands out for me more than any other is the animation, the colors, the design of the characters, in general it is beautiful, it has beautifully done scenes that are completely worth watching over and over again because they are like a painting.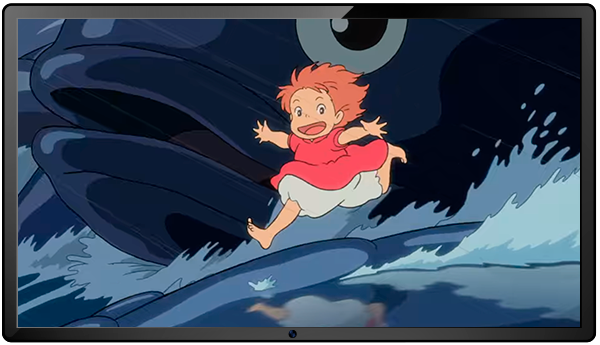 I honestly believe that Ponyo is the most sweet and cute character that Ghibli has been able to create, she and Sosuke reflect the most beautiful things about childhood and the innocence of early ages.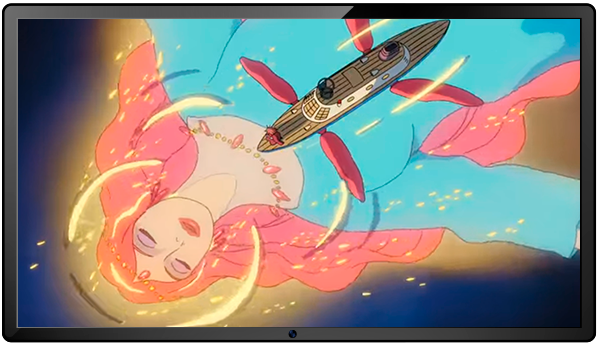 The story itself is a free (very free) adaptation of Hans Christian Andersen's The Little Mermaid, reflecting the innocence of childhood, family responsibility but above all the value of friendship and love (not necessarily romantic). Also, as usual in Ghibli, we have an environmentalist message, this time a little more "discreet" and focused entirely on the care of water, specifically the sea.


1 - NAUSICAÄ OF THE VALLEY OF THE WIND
In a post-apocalyptic world where strange creatures terrorize the few surviving humans, the young princess Nausicaä of the Valley of the Wind fights tirelessly to prevent the surviving nations from destroying themselves and the planet.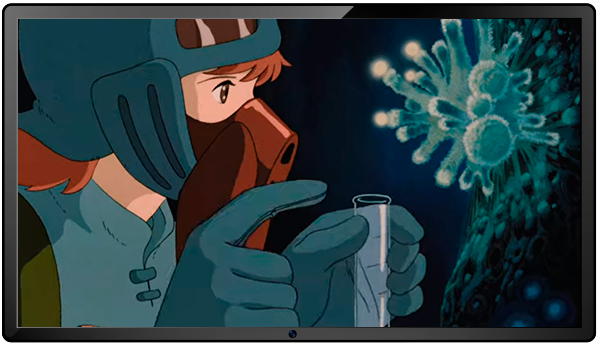 I know what some people are going to think "Nausicaä is before the studio was created" and they are right, it is, but it is still number one on my list because it is simply amazing, I remember the first time I saw it I was shocked, it was the third movie I saw from Ghibli and it was like a revelation for me, it has a spectacular story with a great ecological and peace message that today is more important than ever.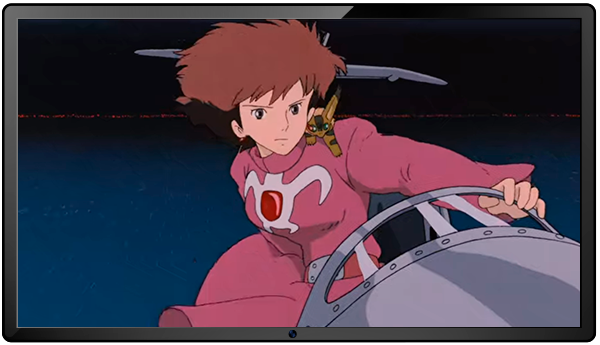 Another point that makes this my number one choice is the main character, Nausicaä is an exemplary young woman, who fights to prevent war and the destruction of creatures and living beings that have arisen after a horrible war known as the "seven days of fire" that almost completely destroyed life on earth.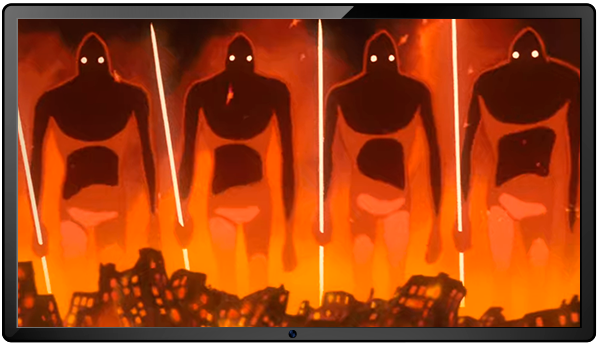 This film shows us the good, the bad and the ugly of human beings in such an accurate and moving way that it has nothing to envy to a live-action movie.



GRAVE OF THE FIREFLIES
It tells the story of two brothers who try to survive the bombing of Japan during World War II.
And no friends, I am not mentioning it because I liked it so much, on the contrary, I do it because this movie marked me and left me several days with a feeling of desolation and sadness that only made me want to take my little son in my arms and protect him from everything.
Miyazaki manages in a very raw way to show the horrors of war and how it does not distinguish sex, age or social condition. If you have a strong heart, see it, but if you are soft like me, run away from it if you don't want to cry like never before.


Thank you very much for reading and I hope you liked my count and really if any of you have not seen these movies is time to prepare a marathon and spend a wonderful time accompanied by these beautiful stories and if you have already seen them let me know in comments which are your favorites.



Hola comunidad, estoy ideando una serie de publicaciones para poder condensar un poco las ideas de todo lo que quiero escribir y expresar aquí, porque son demasiadas cosas que me gustaría compartirles, así que se me ha ocurrido armar listados o tops de favoritos y me gustaría empezar con unas de mis cosas favoritas de todo el entrenamiento (sin exagerar), las maravillosas películas de Studio Ghibli.
Al principio pensé en hacer un top cinco, pero después de comenzar a ordenarlas en mi mente, me di cuenta de que jamás iba a poder escoger sólo cinco y es que amigos, si ustedes no han visto las películas de Studio Ghibli se están perdiendo de grandes joyas, desde la historia, la música y por supuesto la animación estas películas son completamente maravillosas, llenas de personajes entrañables, paisajes de ensueño y enseñanzas hermosas.
De verdad que es difícil para mí englobar lo bellas que son estas películas en unas sencillas palabras. Y si piensan que como son películas animadas son sólo para niños olvídense de eso, estas películas son para toda la familia y los adultos también las podemos disfrutar ENORMEMENTE. Sin más preámbulo vamos a comenzar:



10 - EL REGRESO DEL GATO
Cuenta la historia de la joven Haru que tras rescatar a un gato de ser atropellado, se entera de que el felino rescatado es nada más y nada menos que Lune, el príncipe del reino de los gatos, por lo que es "honrada" con múltiples regalos y finalmente con una noticia que cambiará por completo su vida.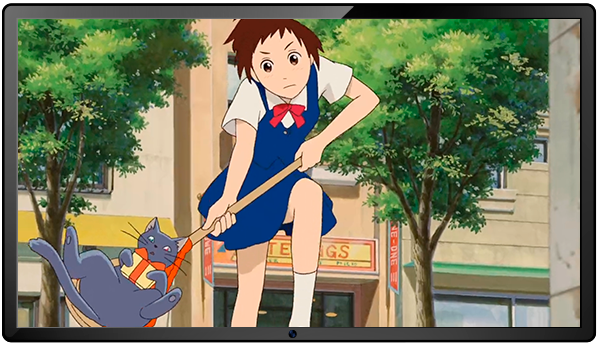 Esta fue una de las primeras películas que vi de Ghibli y me encantó, soy una catlover así que se podrán imaginar, es una historia sencilla pero muy bien contada, con una animación preciosa, de hecho creo que es una de las cosas que me más me gustó (además de los gatos por supuesto), tiene su buena dosis de comedia y acción.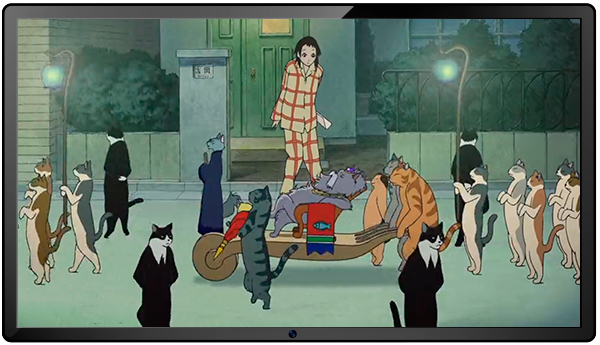 Es muy divertida para todas las edades, ya que al tener una trama relativamente sencilla es completamente disfrutable para los más pequeños, además de dejarnos una enseñanza preciosa sobre el cuidado de los animales y lo agradecidos que pueden ser estos con los humanos.


9 - LA COLINA DE LAS AMAPOLAS
Un grupo de estudiantes intenta incansablemente salvar la casa que alberga a sus clubes escolares de ser demolida como parte de los preparativos para las olimpiadas de Tokio 64, a la par dos jóvenes estudiantes buscan respuestas sobre su pasado y sobre sus padres.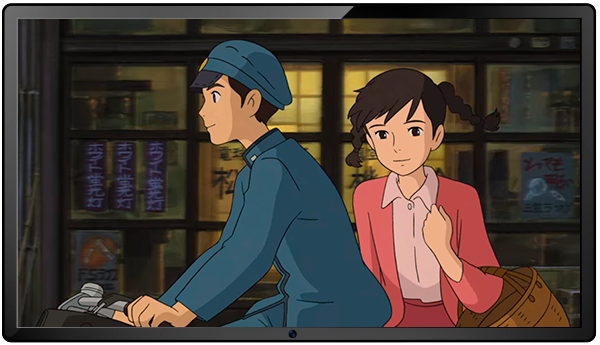 Si bien esta película no es de las más conocidas de Ghibli y quizás no sea favorita de muchos a mi me fascinó. La historia tiene dos enfoques que se mezclan perfectamente, por un lado tenemos a los estudiantes del Colegio Konan que con mucha determinación y ganas hacen todo lo posible para salvar un edificio que significa el mundo para ellos al ser la sede de sus clubes y centro de todas las aventuras de su adolescencia, mientras que por el otro lado tenemos a dos jóvenes enamorados que además de luchar por salvar el edificio, buscan la verdad tras la historia que les contaron sobre sus padres.
Es una historia que me generó mucha nostalgia ya que evoca de manera tan perfecta la época de la adolescencia que es imposible no sentirse identificado con algún personaje o situación, a pesar de estar desarrollada en Japón. Con un buen ritmo y un poco de comedia nos involucra de manera sensacional en la historia, tanto así que ya anticipaba el final con muchas ganas de saber qué iba a pasar tanto con el cuartel como con los dos protagonistas.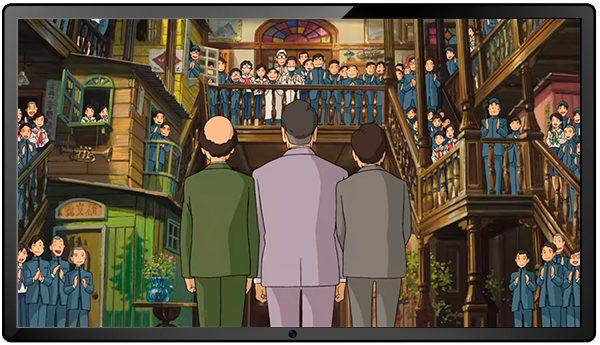 Como es costumbre en Ghibli la protagonista femenina es un personaje con mucha fuerza y que junto a los demás estudiantes nos dejan la maravillosa enseñanza de que el esfuerzo y el trabajo duro siempre tienen recompensa y que a veces es necesario mirar al pasado para preparar nuestro futuro.


8 - MI VECINO TOTORO
Una familia se muda a un nuevo hogar y las niñas Satsuki y Mei descubren algo maravilloso en un pequeño bosque cercano a su casa.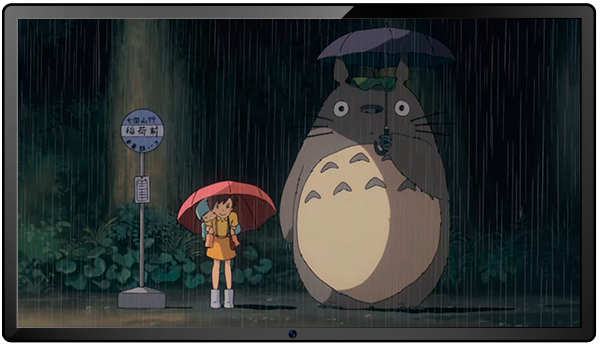 ¿Quién no conoce a Totoro? Es un personaje totalmente emblemático de Ghibli ¡Y con toda la razón! Es enorme y tierno. Además es el protagonista de una de las historias más lindas de Ghibli.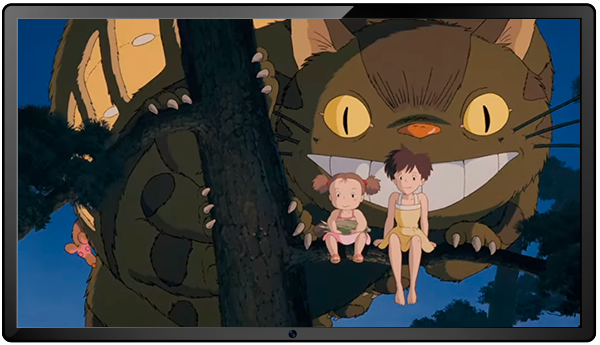 Esta película es un disfrute total, visualmente es hermosa, la música es maravillosa y los personajes son tan tiernos como el mismo Totoro, es perfecta para ver en familia con los más pequeños y recordar con ellos cuando jugábamos de niños y soñábamos con encontrar seres fantásticos en el patio de nuestras casas.


7 - EL INCREÍBLE CASTILLO VAGABUNDO
Cuando una maldición cae sobre la joven Sophie, esta decide abandonar su hogar y comenzar a viajar buscando la forma de volver a la normalidad.
Como su nombre lo dice, esta historia es Increíble, lo tiene todo: maldiciones, brujas, criaturas mágicas, guerra, una historia de amor y a ¡Calcifer!. Como ya es costumbre la animación y música son espectaculares.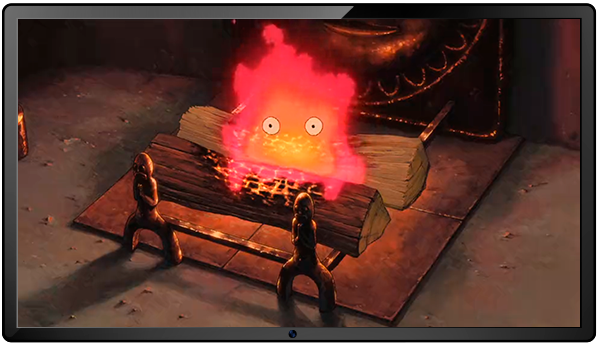 En cuanto a personajes tenemos a Sophie que es una de mis protagonistas favoritas de Ghibli, ella comienza la película con poca confianza en sí misma, pensando que es fea, sin embargo, a medida que se va desarrollando la historia se va demostrando a ella misma que no sólo es hermosa, sino que además tiene un inmenso valor por quién es y no sólo por cómo se ve.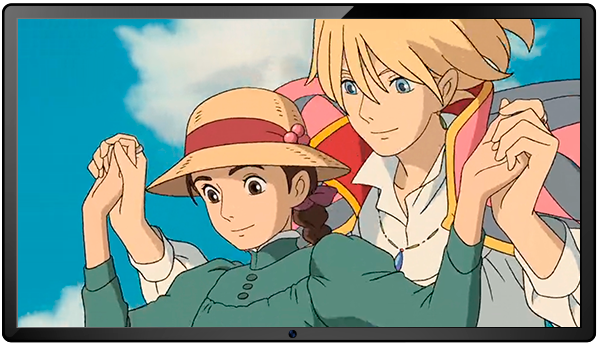 Un punto que me parece importante señalar de esta película y que creo que es una gran crítica (vigente hasta el día de hoy), es la representación de la guerra como un conflicto sin sentido y que sólo genera daño y sufrimiento en las personas, sin embargo, es a través de las aventuras vividas durante este conflicto y gracias la confianza que surge entre ellos que termina de florecer el amor entre Sophie y Howl, es este mismo amor lo que los motiva y los impulsa a salir adelante a pesar de toda la destrucción generada por la guerra.


6 - EL VIAJE DE CHIHIRO
Chihiro es una niña un poco caprichosa que luego de perderse junto a sus padres en un extraño mundo debe luchar para volver a su realidad.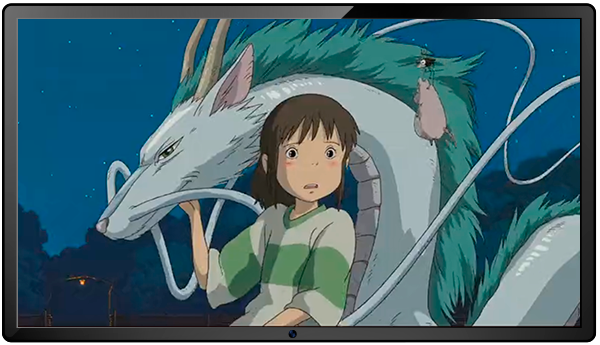 La favorita de muchos y con razón, la historia de la pequeña Chihiro es fantástica, está llena de aprendizajes válidos para cualquier edad, personajes increíbles y diseños hermosos.
La forma en la que logran retratar el mundo mágico en el que se adentra Chihiro es verdaderamente magistral y nos hace evocar a las leyendas que hemos escuchado del antiguo Japón.
Mediante su viaje por este mundo de espíritus, Chihiro, que hasta su nombre pierde, es "obligada" a madurar y nos deja como enseñanza el valor del esfuerzo, de la responsabilidad, así como también la importancia de aceptar y adaptarnos a los cambios que el futuro nos pueda deparar.

5 - PORCO ROSSO
Esta película narra la historia de un cerdo conocido por el nombre de "Porco Rosso" que batalla contra piratas del cielo, por su orgullo, su amor y por el dinero, siendo el escenario el mar mediterráneo en la era de los hidroaviones.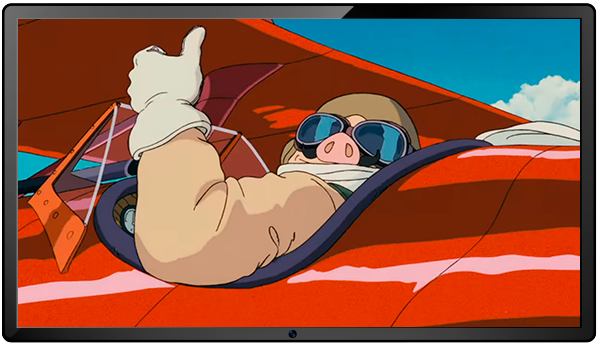 Esas palabras son lo primero que vemos de esta emocionante historia llena de acción, aviones y nostalgia. En esta película se hace presente una vez más un mensaje anti-guerra siendo notable una frase de Marco, el protagonista, en la que se sincera con un amigo de antaño: "prefiero ser un cerdo a ser un fascista".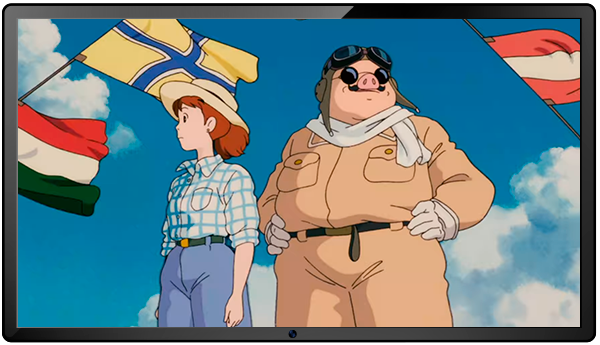 Es así como Marco, convertido en un cerdo, lucha contra piratas aéreos demostrando que sin importar su apariencia seguirá peleando por lo que él cree que es bueno. Esta película retoma la enseñanza de que el valor de las personas no va ligado a su apariencia, sino que depende de sus actos y de la bondad que existe en sus corazones.


4 - KIKI ENTREGAS A DOMICILIO
La pequeña bruja Kiki, con tan sólo 11 años de edad, sale de su ciudad natal junto a su gato Jiji a encontrar la ciudad perfecta para vivir y desarrollarse como bruja.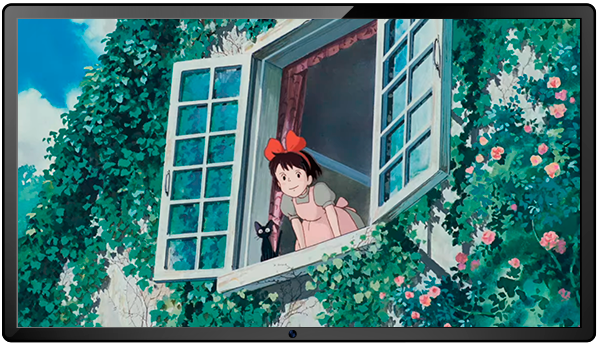 Una de mis favoritas para ver con mi hijito ya que es una historia sencilla, pero muy entretenida y conmovedora donde nos presentan el gran valor de no perder de vista quiénes somos, ni lo que nos hace verdaderamente felices.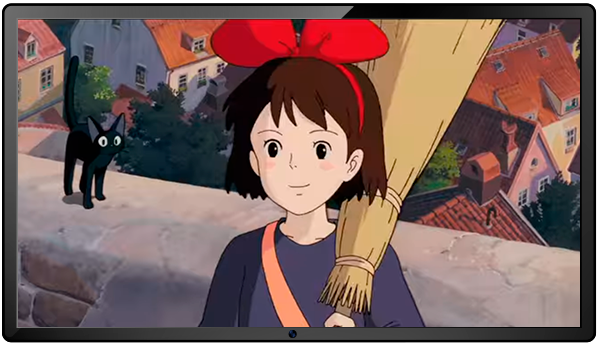 Es un viaje de autodescubrimiento en el que la pequeña Kiki nos lleva por aventuras entrañables y situaciones que nos enseñan la importancia de la amistad, la responsabilidad, el trabajo bien hecho y de siempre seguir adelante, acompañado de un gran banda sonora y paisajes hermosos.


3 - LA PRINCESA MONONOKE
Ashitaka es un joven príncipe que al ser herido por una maldición busca deshacerse de esta y se ve envuelto en una guerra entre criaturas y humanos.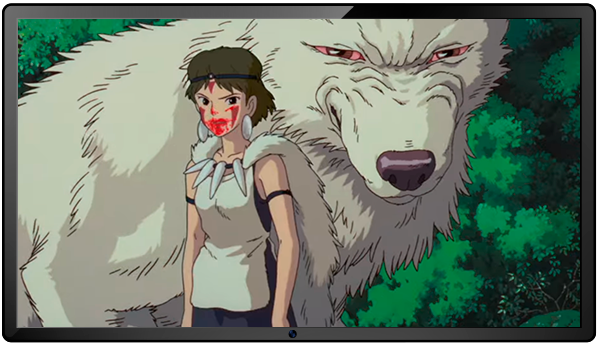 Qué puedo decir de Mononoke Hime que no se haya dicho antes, es una joya en cuanto a la historia, la animación, los personajes y la música. La historia es completamente conmovedora, en ella se refleja la importancia de la empatía entre seres humanos y por sobre todo el cuidado y respeto a nuestro medio ambiente y a las maravillosas criaturas que habitan la tierra junto a los humanos.
Esta película, como muchas de Ghibli, trae consigo un mensaje ecológico muy hermoso y cada día más vigente, a pesar de que la película fue estrenada hace casi 25 años, y este es que no podemos vivir sin cuidar la naturaleza ya que el fin de esta puede significar también el nuestro.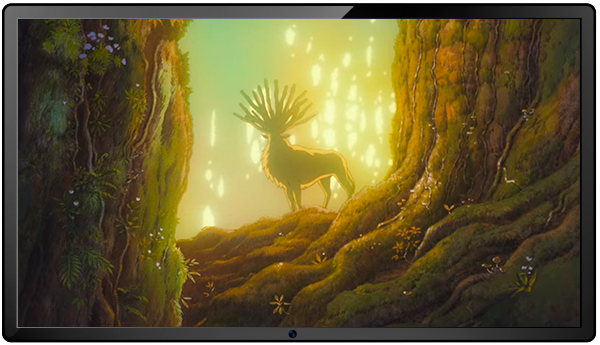 Los personajes son muy carismáticos y permiten que nos identifiquemos con ellos, tanto con los buenos, como con los malos e incluso con las criaturas del bosque, es increíble cómo logran transmitir la impotencia y frustración de estos últimos al ver cómo los humanos destruyen cada vez más su hogar.
La música en esta película es una de mis favoritas de Studio Ghibli, a cargo de Joe Hisaishi (Mamoru Fujisawa), los temas que acompañan a Ashitaka durante su viaje son espectaculares, llenos de emotividad y sentimiento. La canción principal de la película es sencillamente hermosa, cuenta con dos versiones una con voz y una instrumental, siendo mi versión favorita la primera, les dejo el enlace a la canción para que la puedan disfrutar en SPOTIFY.


2 - PONYO Y EL SECRETO DE LA SIRENITA
Narra la historia de Sosuke, un pequeño niño que se hace amigo de Ponyo, una niña-pez que ansía convertirse en humana y vivir con él en la tierra.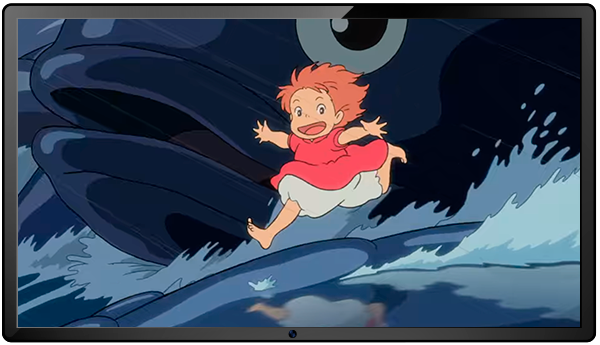 Creo que Ponyo es definitivamente la película que más disfruto de Studio Ghibli, la he visto un montón de veces con mi hijo y la veré muchas más porque es verdaderamente maravillosa, la música, la historia y los personajes son hermosos, pero lo que para mi resalta más que en ninguna otra es la animación, los colores, el diseño de los personajes, en líneas generales es preciosa, tiene escenas hermosamente logradas que valen completamente la pena ver una y otra vez.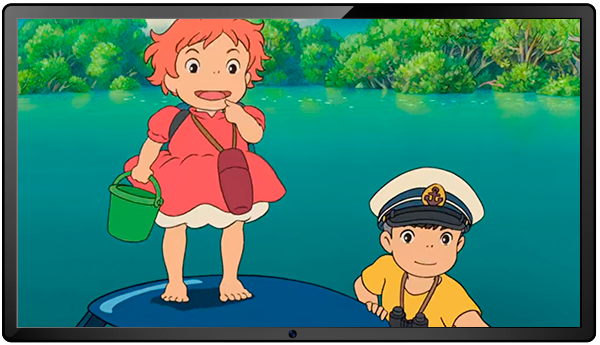 Yo es que honestamente creo que Ponyo es el personaje más tierno y lindo que ha podido crear Ghibli, ella y Sosuke reflejan lo más hermoso de la niñez y la inocencia de las edades tempranas.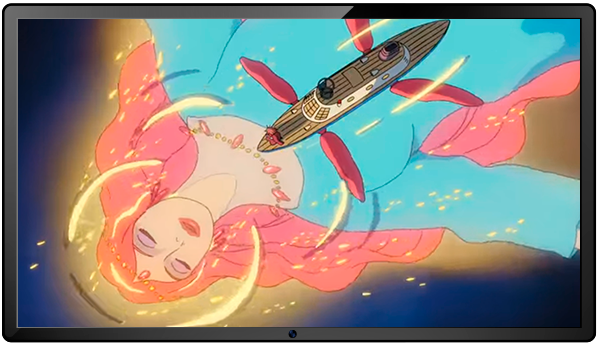 La historia en sí es una adaptación libre (muy libre) de La Sirenita de Hans Christian Andersen, en la que se refleja la inocencia de la niñez, la responsabilidad familiar pero sobre todo el valor de la amistad y el amor (no necesariamente romántico). También, y como es costumbre en Ghibli, contamos con un mensaje ecologista, esta vez un poco más "discreto" y enfocado completamente al cuidado del agua, en específico del mar.


1 - NAUSICAÄ DEL VALLE DEL VIENTO
En un mundo postapocalíptico donde extrañas criaturas aterrorizan a los pocos humanos sobrevivientes, la joven princesa Nausicaä del Valle del Viento, lucha incansablemente para evitar que las naciones sobrevivientes sigan destruyéndose y destruyendo el planeta.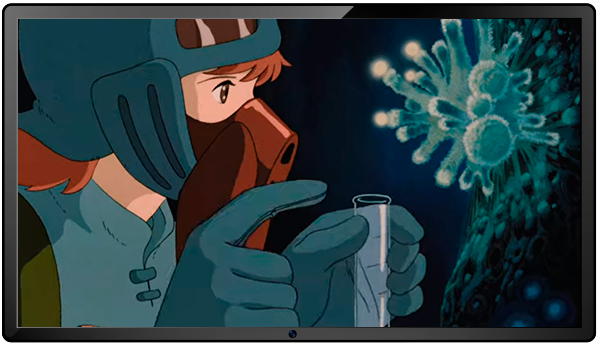 Se lo que algunos van a pensar "Nausicaä es antes de que se formara el estudio" y tienen razón, lo es, pero aún así es el número uno de mi lista porque es simplemente increíble, recuerdo que la primera vez que la vi me impactó, fue la tercera película que vi de Ghibli y fue como una revelación para mí, tiene una historia espectacular con un gran mensaje ecológico y de paz que hoy en día tiene más importancia que nunca.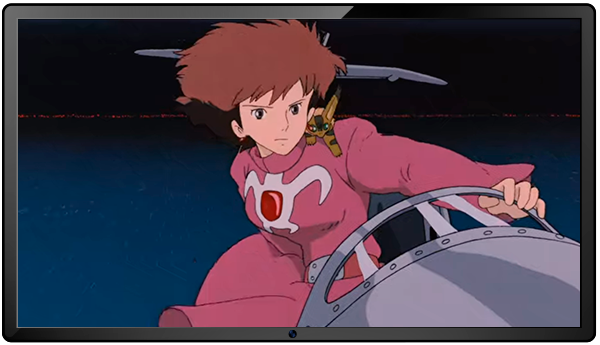 Otro punto que hace esta mi elección número uno es la protagonista, Nausicaä es una joven ejemplar, que lucha hasta el cansancio por evitar la guerra y la destrucción de las criaturas y seres vivos que han surgido después una horrible guerra conocida como los "siete días de fuego" que destruyó casi por completo la vida en la tierra.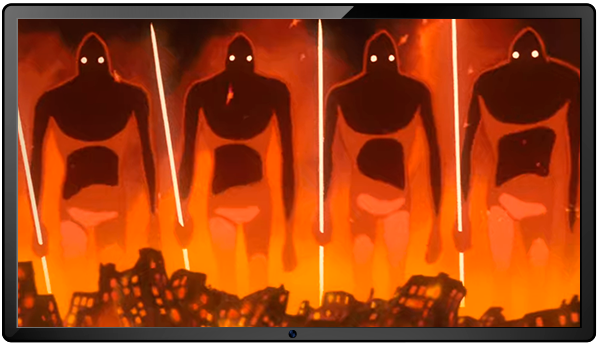 Esta película nos muestra lo bueno, lo malo y lo feo del ser humano de forma tan precisa y conmovedora que no tiene nada que envidiarle a una película de acción real.



LA TUMBA DE LAS LUCIÉRNAGAS
Cuenta la historia de dos hermanos que buscan sobrevivir los bombardeos a Japón durante la Segunda Guerra Mundial.
Y no amigos, no la menciono porque me haya gustado mucho, sino todo lo contrario, lo hago porque esta película me marcó y me dejó varios días con un sentimiento de desolación y tristeza que solo sentía ganas de tomar en mis brazos a mi hijito y protegerlo de todo.
Miyazaki logra de manera muy cruda mostrar los horrores de la guerra y cómo esta no distingue sexo, edad, ni condición social. Si tienen un corazón fuerte véanla, pero si son blandos como yo huyan de ella si no quieren llorar como nunca.


Muchas gracias por leer y espero que les haya gustado mi conteo y de verdad si alguno de ustedes no ha visto estas películas es hora de preparar un maratón y pasar un rato maravilloso acompañado de estas hermosas historias y si ya las han visto déjenme saber en los comentarios cuáles son sus favoritas.



Screenshots from Netflix, edited by me with vectors from Freepik.
Translated with the help of Deepl.
Capturas de pantallas de Netflix, editadas por mi con vectores de Freepik.
Traducido con ayuda de Deepl.
---
---