There is no longer an excuse not to use Leothreads again. It is now possible to create threads on mobile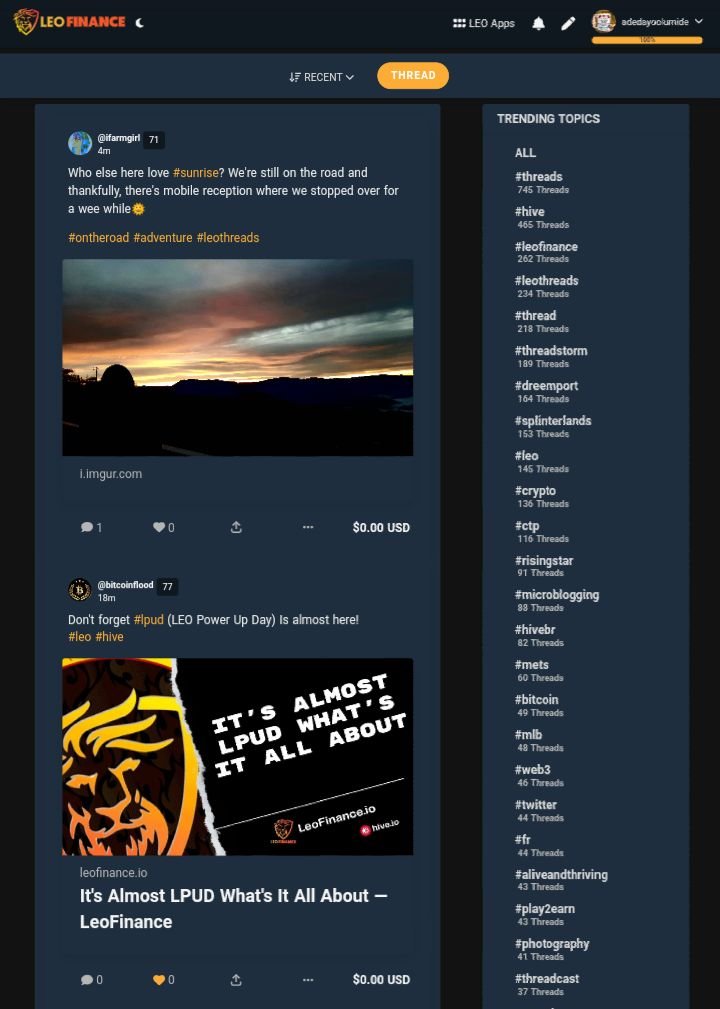 Leothreads is an exciting place to make your content, in a nutshell a place to get rewarded with crypto.
I see that Leo threads is a home where everyone can share their thoughts and ideas through #threads, it really changes the game of blogging in the way it looks practical for people who can't handle long posts.
A few days ago, actually, about a week into Leothreads release, only desktop people can create a #thread, I was worried because I had some thoughts to share that day, so I was able to get a good response from the brilliant mind on the page that night, but all my efforts were in vain, I can't make a thread.
However, I am very happy to know that the bug was fixed yesterday so that everyone can create, and reply to the threads they want through their cell phone anywhere, in the bathroom, school, on a public bus and where it is possible to use a mobile phone.
Leothreads is a site where information can reach you before anywhere else.
So, are you using leofinance's Leothreads microblogging site? If not, start now and have a never-ending conversation.
---
I appreciate the efforts of the team to fix the bug for the mobile user and I believe this will bring more traffic to the site.
Posted Using LeoFinance Beta
---
---