Another Win in the Northwest! Madden 23
Forced another rage quit in Madden back in November. LOL!
Creating all of these videos are kind of trippy to me. I'd like to continue to do this for the next Madden games going forward. Just have a ridiculous library of Madden head to heads on my channel and blog because... why not? I kind of like the idea. Creating a virtual collection of time spent on Madden. It's like these times aren't as wasted, as if these times will live on.
I've said things like that in past posts but as I create these more and more, it's just honestly really satisfying. Just doing my thing.
It's late right now, LOL. My mind is thinking pretty deeply. Currently feels like -5°F (-20°C) outside as I type this. Yikes. Glad I ain't homeless.
Anyway enough rambling this evening.
Here's a throwback Oilers-Seahawks playoff game!!! Oilers are now the Titans, and the Seahawks are now in the NFC. The game took place on January 3, 1988 in Houston, Texas. The game ended in a victory for the Oilers! 😄
Src
Just realized that the Madden game I posted features the Titans wearing Oilers throwbacks, and then I posted the Oilers-Seahawks games. Pretty cool!
TITANUP!!!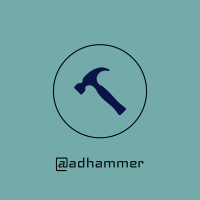 ---
---