Ray Lewis 2008 Topps Card - Baltimore Ravens Hall of Fame Linebacker
Ray Lewis. Talk about a permanent fixture from my childhood! Nearly every Sunday, every fall, I could always count on seeing Lewis make some plays. This man was the definition of a tackling machine and he played forever. Seventeen years, all with the Ravens. As soon as I really got into football as a kid, Lewis was always around, always relevant literally until his final game, which was Super Bowl XLVII. He the retired after that game, walking a way a champion. So cool.
I have a lot of appreciation for Lewis, as I write this I realize how big of a fan of his I really am. I was almost a Ravens fan once upon a time, but I ultimately became the die hard Titans fan I am today, and always will be.
Funny enough, the Titans and Ravens are actually decent rivals. Thinking about it now, one of the earliest Titans game I remember watching was literally a Titans-Ravens playoff game that was played January 3, 2004, a game the Titans won. Ray Lewis was out there, running around, making tackles as always.
So oddly, Ray Lewis is a player that's like, locked in my early memory bank of football. Dude is a legend.
Lewis was an absolute freaking savage. I say that a lot about many NFL players, as it is a physical sport played by big athletes. But in a sport of savages, Ray was seriously the ultimate savage. Ultra aggressive, ultra powerful, AND he had an ultra high football IQ. The total package. Plus, he was a tremendous leader.
I'd be fearful of most NFL players, but facing this guy would be a nightmare! Lewis is arguably the greatest linebacker ever.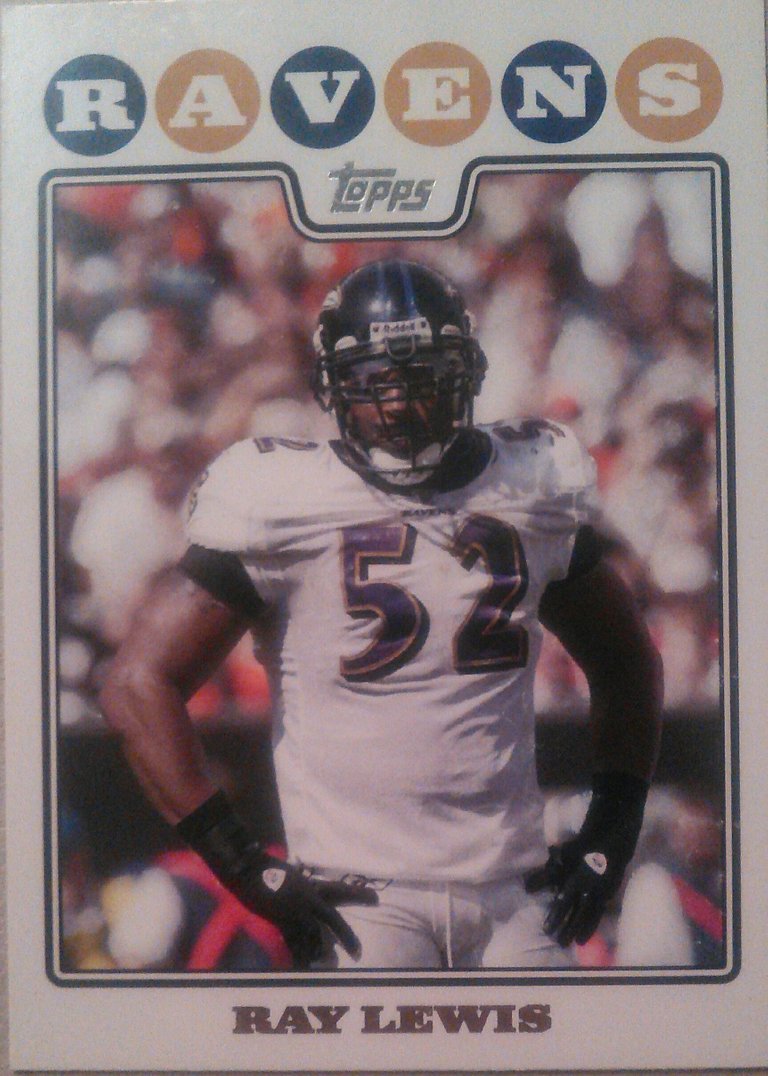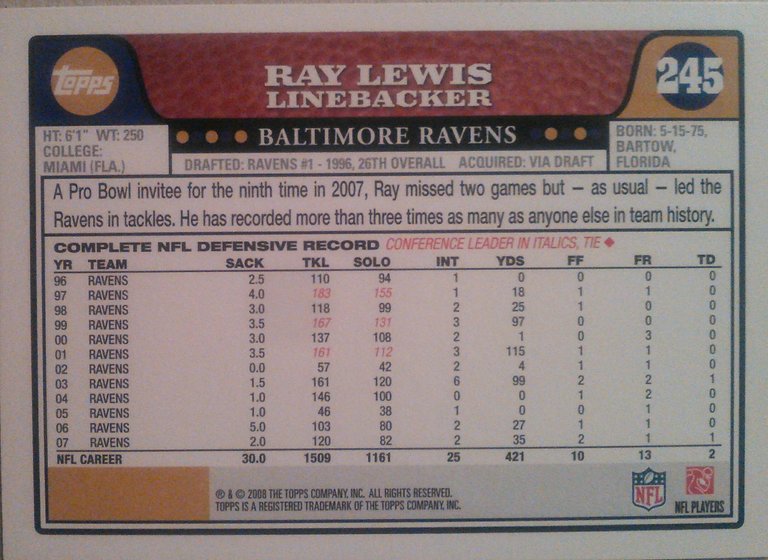 Ray Lewis's Legendary NFL Career Stats and Accomplishments 1996-2012
NFL Hall of Fame Class of 2018
2x Super Bowl Champion
2x NFL Defensive Player of the Year
10x NFL All-Pro

7x First-Team
3x Second-Team

12x Pro Bowls
3x NFL Leader in Tackles
NFL 2000's All-Decade Team
NFL 100th Anniversary All-Time Team
2,059 Total Tackles - NFL RECORD!!!!

1,568 Solo - NFL RECORD!!!!
99 Tackles for Loss
41.5 Sacks

31 Interceptions
96 Passes Defended
19 Forced Fumbles
I bet if Ray suited up today at the age of 47, he's still be a problem.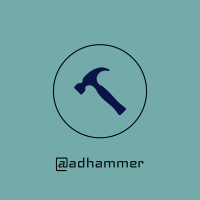 ---
---