Titans at Browns Preview!! - NFL Week 3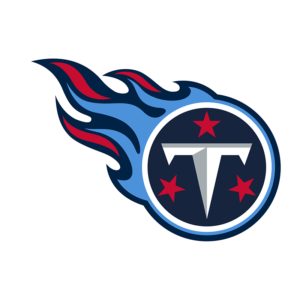 It's been a pretty busy week for me since the Titans last played. BUT Sunday is here once again. It's now late September, OFFICIALLY Fall and it's really starting to feel like football weather! Temps in the low fifties to high sixties, and gradually lowering. I actually need my little space heater on as I write this. It's on fairly low, but still it is needed.
Week three sees the Titans visiting northeastern Ohio to play the Cleveland Browns. The Browns are a hard team to really read. It's been an interesting couple of years for them as a franchise, and these two first games for them have been no different. It's been odd. They have a victory over the Bengals and a banged up Joe Burrow, and then they lost a close one on Monday Night against the Steelers. The Browns lost star running back Nick Chubb for the year with a torn MCL in that game. Never want to see anyone suffer, but when it comes to the football game, this does benefit the Titans.
Many people are claiming that Browns QB Deshaun Watson is not the same guy anymore, but I personally think he needs some more time. Sure he has played eight games since his insane off the field issues, but last season was a sort of pointless six games, and in 2023 he's only played two games. I think it's still up in the air whether or not he's any good still. I do feel that everything he's been through has impacted his mindset though, and if that's the case, maybe he won't be the same. I certainly won't be crying about Deshaun struggling!
There's simply an odd vibe in Cleveland, but that means Cleveland is a bit of a wildcard. The pressure can either break this team, or fuel them to play well. The Titans cannot take them lightly.
The Browns are a physical team, with an above average defense. There's plenty of pieces on this team that have the potential to cause chaos in this game. In many ways, the Titans and Browns seem to be built very similarly.
The Titans need to continue their great momentum they created for themselves against the Chargers. The Titans looked pretty excellent at times against the Chargers. Would love to see them stack another performance and get TWO wins in a row!
I'd love to see the Titans continue to run the ball at a high level AND share carries between Tyjae and Derrick. When the Titans run game runs smoothly, the whole offense cooks.
I saw some Chargers fans online pat their team on their backs for holding Derrick under 100 rushing yards, like that was something to be proud of. HA! But meanwhile Derrick had 15 more receiving yards and Tyjae had 49 rushing yards.
Matter of fact, I hope the narrative of 'stop Derrick, you stop the Titans offense' continues. That utterly disgustingly lazy football watching will only benefit the Titans.
There's a mildly spooky vibe in this game, because I can't really read the Browns right now fully. It feels like the Browns have a chip on their shoulder, especially after last week. AND the Browns are at home. We shall see though.
I like the Titans chances in this game, BUT whenever I believe in the Titans TOO much, they can break my heart. On the contrary, I did not expect the Titans to win last week and they did. Still, besides last year, there's been a lot of winning in Tennessee so hopefully today is no different.
I'm nervous as ever, but luckily I've got some errands to run before the game so that will distract me a bit.
#TITANUP!!!!! BEAT THE BROWNS BABY!!!!
---
---