El llamado. Mi collage para Let's Make a Collage - A Contest for All Creatives on Hive - Round 137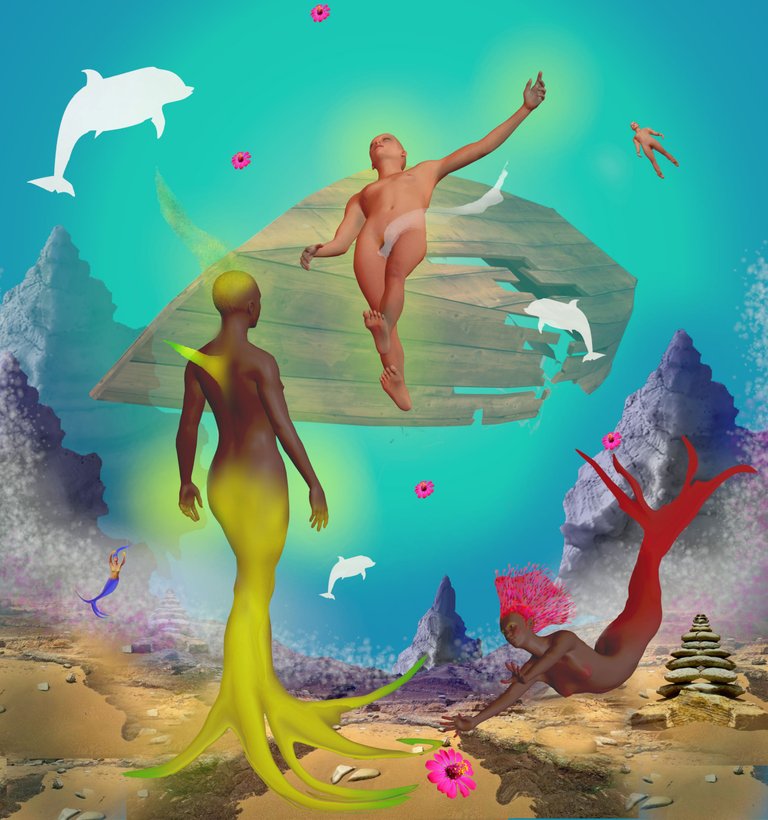 Hay algo singularmente hermoso y triste (es verdad que también cruel) en el mito de las sirenas, esas condenadas a condenar las almas de aquello que les parece digno de amor.
En la antiguedad estas mujeres tamién se identificaban con los pájaros y no eran el sinónimo de bellezaque hoy consideramos, al contrario. Homero nos la legó en la Odisea, donde yo, como miles y miles, pudimos conocer de su canto fatal.
Inspirándome en este mito, construí con Make Human, y caractericé con Gimp, unas criaturas que, según como s vea, son sus parientes. También construí con Make Human los jóvenes marineros que se precipitan aguas a bajo presas de su hechizo.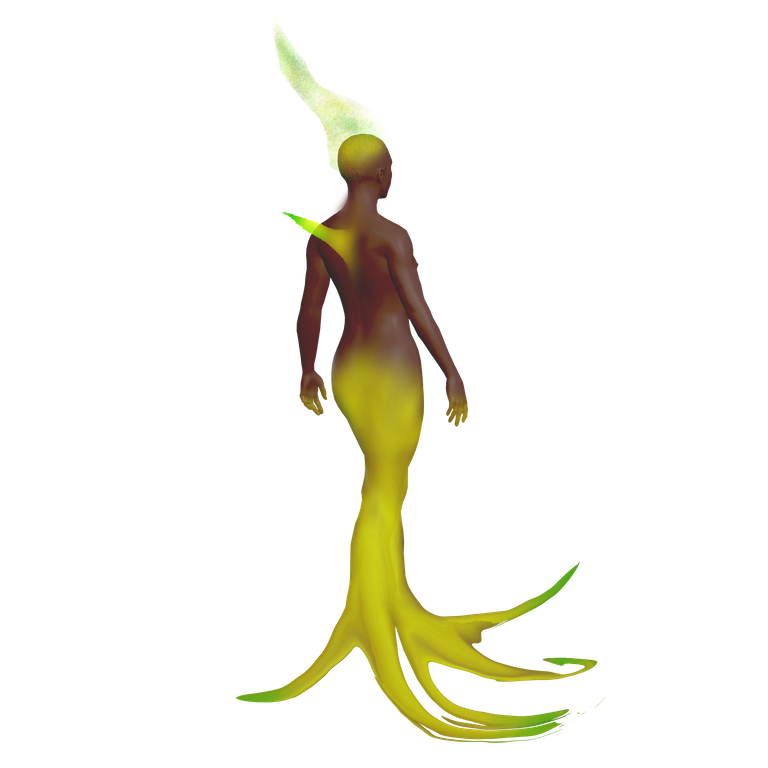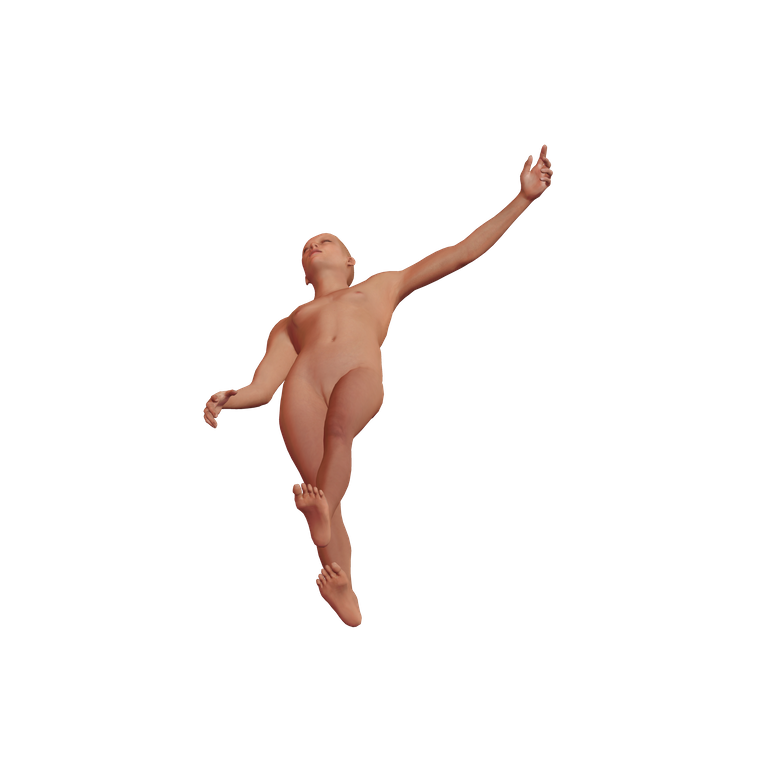 El paisaje partió de la fotografía de @shaka para esta ocasión: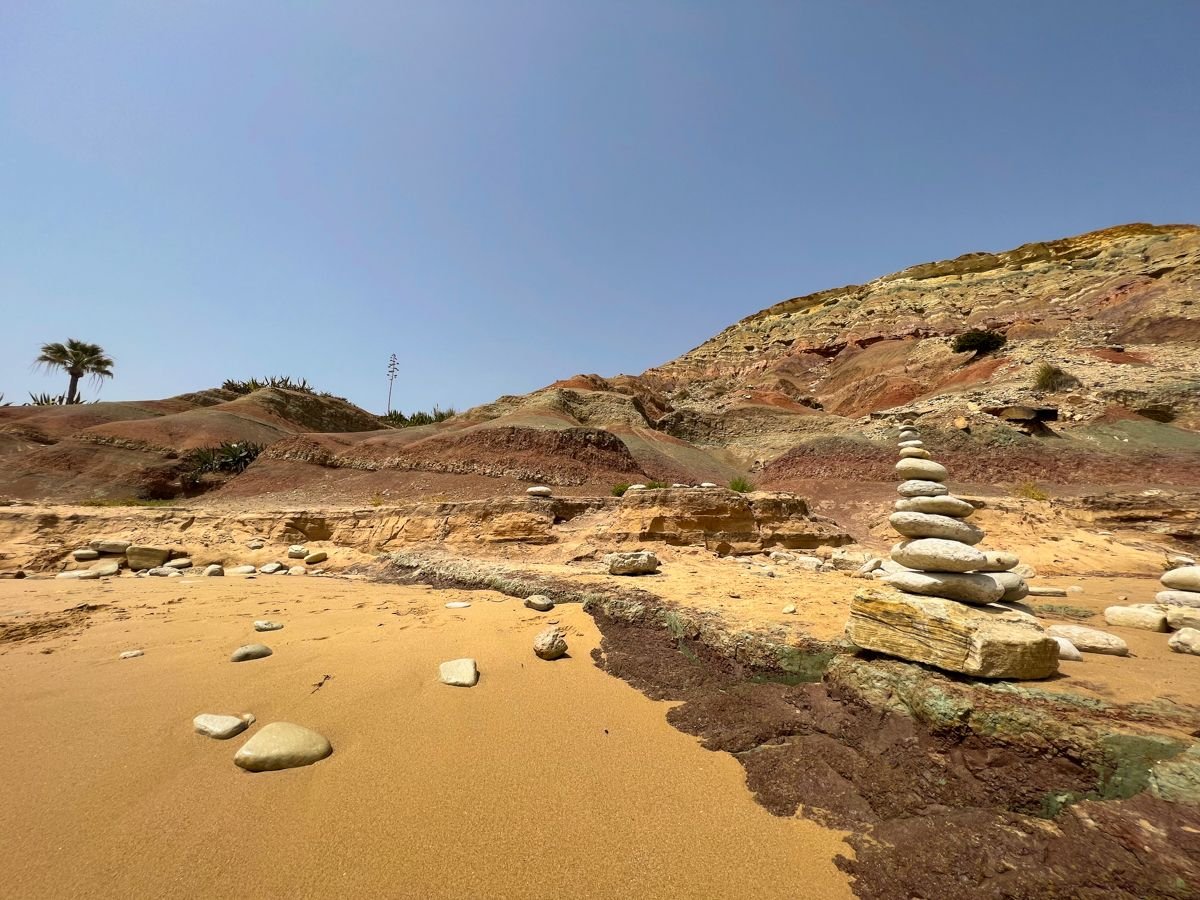 Es una fotografía de dura belleza, asentada en la piedra y la arena.
Corre la Ronda 137 de Let's Make a Collage - A Contest for All Creatives on Hive y aquí pudes mirar cada semana las maravillas de este concurso:
https://peakd.com/hive-174695/@shaka/lets-make-a-collage-a-contest-for-all-creatives-on-hive-round-137-251-hive-in-the-prize-pool
Usé tres imágenes de #LIL para armar esta escena. Vaya mi agradecimiento para estos artistas de Hive:
Delfín contribuido por @poderart.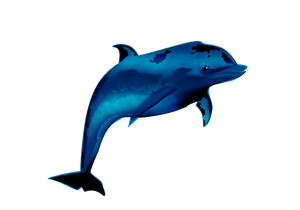 Contributed to the #LIL by @poderart.
Caracoles, que convertí en montañas, contribuidos por @argeh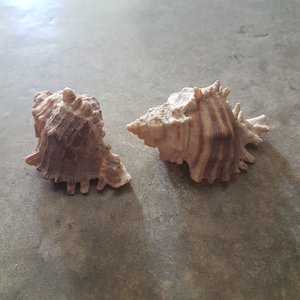 Contributed to the #LIL by @argeh.
Bote, contribuído por @donroberts: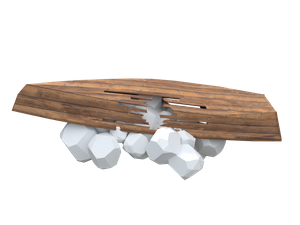 Contributed to the #LIL by @donroberts.
Ha sido una semana de mucho trabajo y poco internet, sin embargo, #LMAC siempre es inspiración y, sin duda, nos hace la vida un poco más amable.
Gracias por la compañía. Bienvenidos siempre.
---
---