Él y el sueño / He and the dream. Mi collage para Let's Make a Collage - A Contest for All Creatives on Hive - Round 130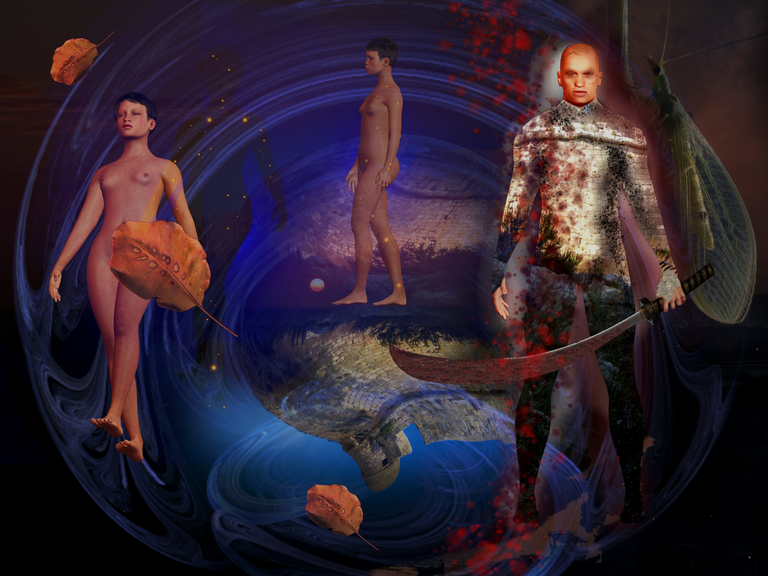 Todo comenzó con la fortaleza de la fotografía de @shaka. En la fotografía se ve una almena que se levanta contra un cielo muy azul. Es una fotografía despojada, que destaca el contraste entre la piedra y el cielo; entre la pesadez de la piedra y la ligereza del éter.
---
Vea aquí las bases de la convocatoria 130 de Let's Make a Collage:
https://peakd.com/hive-174695/@shaka/lets-make-a-collage-a-contest-for-all-creatives-on-hive-round-130-238-hive-in-the-prize-pool
---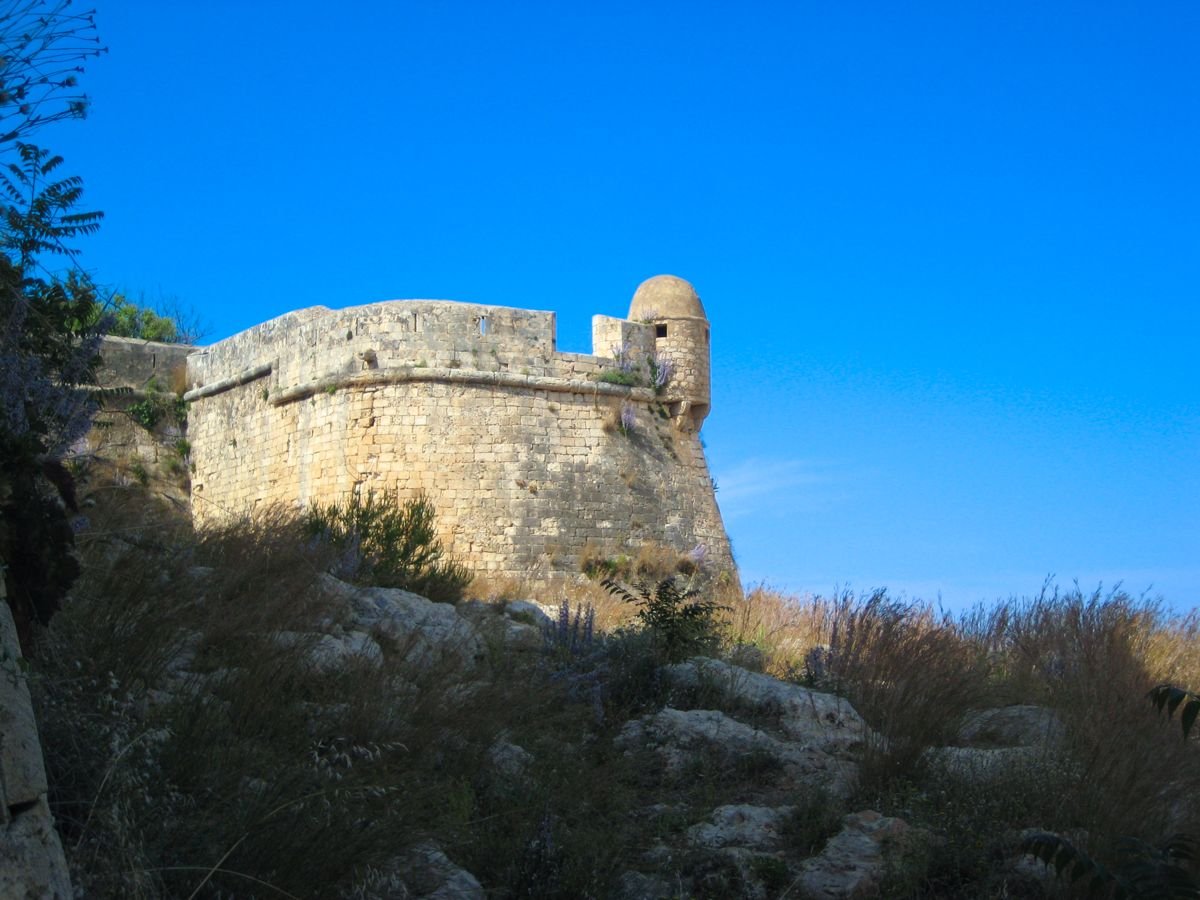 La imagen del caballero vino por asociación, y así también la espada, la sangre y la dama lejana hasta las estrellas. Una fantasía épica muy típica, cosa que me parece bien. A veces la imaginación solo quiere jugar con tópicos y eso es muy divertido. Vestí a mi caballero sanguinario con piedra, para simbolizar su propia fortaleza y le dí cicatrices de batallas antiguas. No sé si este es un caballero que viene por justicia o por venganza. Es un tipo bastante oscuroy tal vez por eso también hice una versión más oscura de la escena que ven abajo.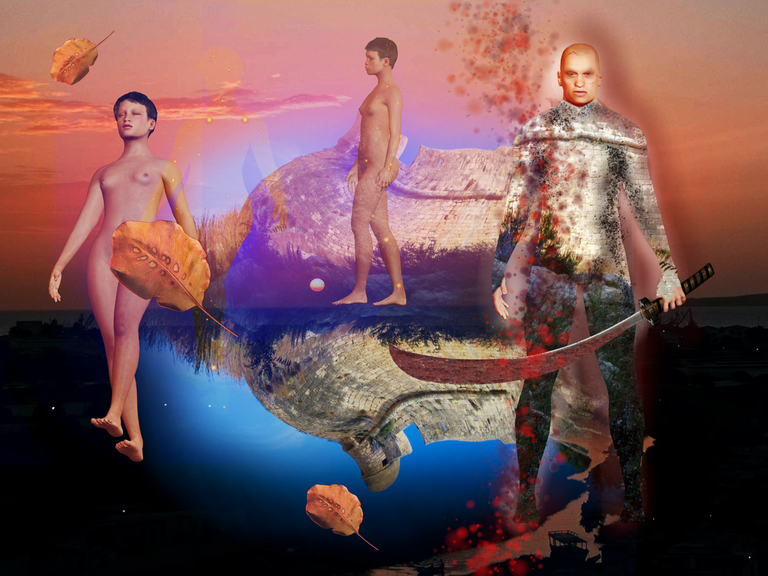 Como siempre, las imágenes de la Biblioteca de Imágenes de #LMAC, #LIL, fue el lugar para encontrar los elementos que construyen el carácter y tono de este trabajo.
---
LIL ya tiene más de 7000 imágenes a la disposición de Hive (la exploración por etiquetas es fascinante):
https://www.lmac.gallery/lil-gallery-tags
---
Agradezco a @borjan sus dos increíbles fotos con macro. Este usuario tiene hermosas, hermosas y curiosísimas imágenes.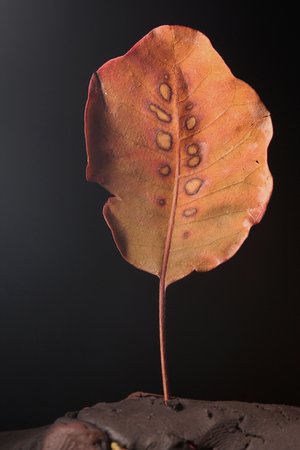 Contributed to the #LIL by @borjan.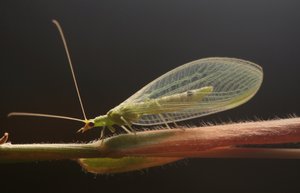 Contributed to the #LIL by @borjan.
Y una vez más agradezco a @justclickindiva por sus asombrosa colección de fractales: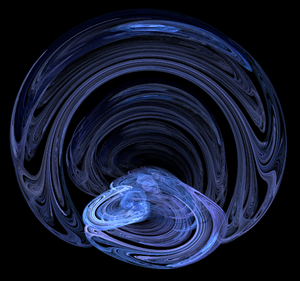 Contributed to the #LIL by @justclickindiva.
Pixabay también merece mi agradecimiento. Nunca desampara:
Katana pixabay
https://pixabay.com/es/photos/katana-espada-arma-espada-japonesa-5572960/
---
Queridos amigos, otra semana, otra ronda. Por cierto...
¡Feliz dia del padre!
Gracias por la compañía. Bienvenidos siempre
---
---