ABOUT THIS TOWN I LIVE IN (A Hive Learners Contest #Week 51, Edition 03)

I live in an Urban area. I live in Ondo State. That is a city isn't it? Haha. Akure is the capital of Ondo State and has a population of about 570,000 or more. I started living in this town fourteen years ago after I got married. Before moving in, I lived in Lagos after my school and NYSC. I love Akure for some reasons.
First, the poeople are peace loving and so the town is peaceful. It is not a big town but Akure is a place you can live quietly and survive.
Thanks Hive learners for this topic . I am glad to participate again.
WHAT I LIKE ABOUT WHERE I LIVE
NO TRAFFIC
There is no hurry in Akure, unlike Lagos. It took a friend of mine in Lagos four years to know that his house is not far from his office. He found out during the recent election in Nigeria. There was no movement, no vehicles, but he needed to pick something important he forgot in his office, he decided to trek and get it. In less than 30minutes, he was there. That is a distance he drives with nothing less than 2-3hrs every day.
But Akure is not like that. There is no traffic jam that can hold you in any corner of Akure that within the hour you won't be where you are going. Sometimes from my house to my office takes 15 minutes even if it is already rush hour. Where am I going to within Akure that I would leave home by 4am or 5am? It doesn't exist.
LIFE IS CHEAP
Some basic needs are cheap. For example,accomodations is cheap, not as expensive as that of Lagos state. In Akure, you can still get three bedrooms flat for 250k-300k. No matter how beautiful the apartment is. I have seen beautiful houses that are less than 500k for rent,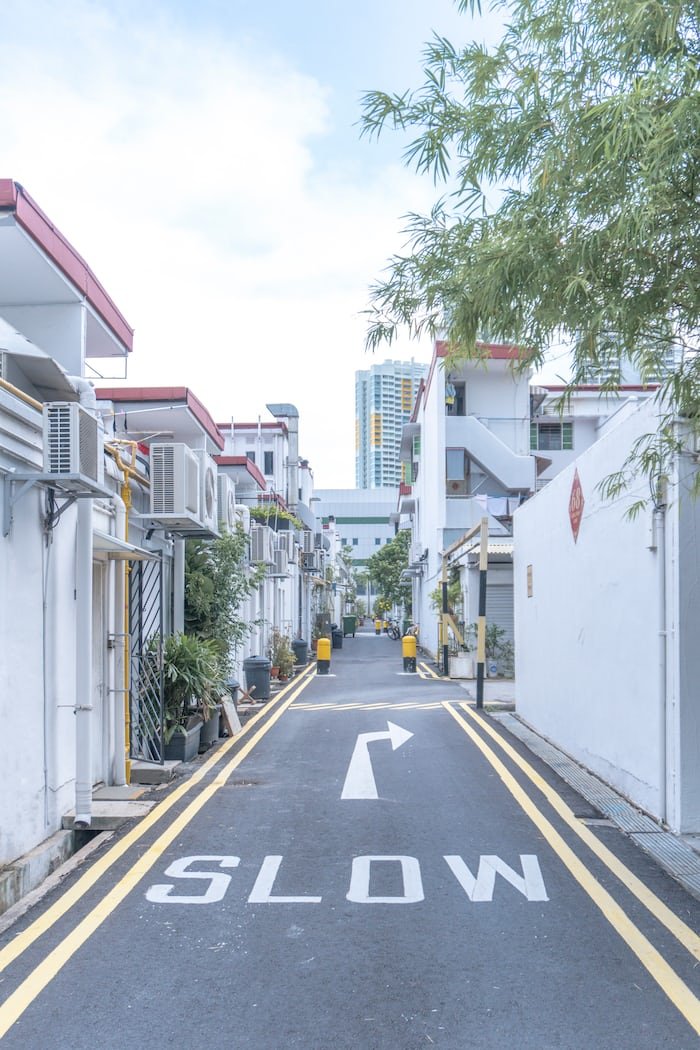 Source
But in places like Asaba and Lagos, you will pay double of that amount.If not triple. Earnings there are for landlords. Hahaha
WHAT I DONT LIKE ABOUT WHERE I LIVE
First, there are not enough job opportunities in Akure. Majorly we have Government establishments like Schools, Hospitals, different Ministries and the likes. Sometimes getting jobs in those kind of places are difficult. Many resort to teaching in private Schools or do private lessons. Some others especially men, pick up their driver's license and began to drive taxi. I have even seen women riding Keke ( Tricycles) just to get a living.
Another major problem the town has is electricity problem. We hardly get light. Transformers can go bad and become abandoned for months. The worse is that some areas will have light while my area won't. We believe that for some of the electricity distribution company staff, power outage is their best moment. Hahaha.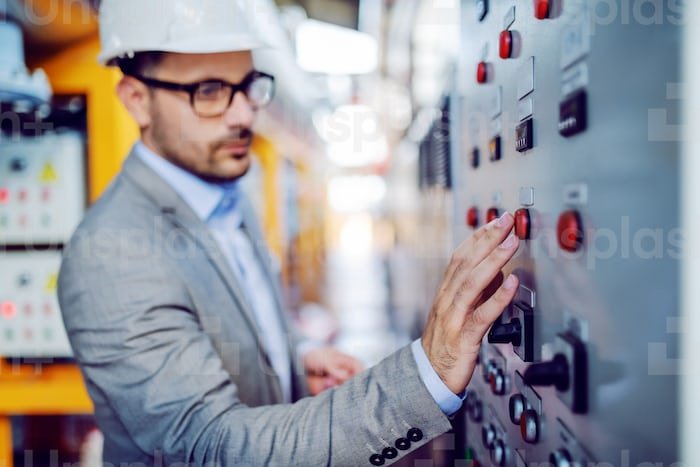 Source
There was a time I felt so pissed and decided to call BEDC, the distribution company for light issues in Nigeria, Benin City branch. They questioned daylight out of me but I kept giving them the answers back to back because I know I wasn't owing.
"What area do you live"?
"What is your metre number?"
"What is the location of the house?"
"What is the address on your bill?"
After all these questions and more, I let them know that it's wrong leaving us in the dark. They apologized and promised to bring the light in 15mins which they did. That means nothing was wrong with the light before, so why leave us in the dark for weeks? They have started again. Epileptic light that can't pump water is what they supply now.
Yet another thing I don't like about the town is water scarcity. Granted some people dug bore holes in the houses, but the masses depend on well to fetch. Some wells dry out during dry season. Some people say their land topology is one filled with rocks. So no matter how deep they dig their bore holes, they find it hard to get water.
Some rich guys in the community look for wherever they will find water and dig public bore holes anyways. One of such is the one made by an alumni group from California. It has been serving an area in the part of the town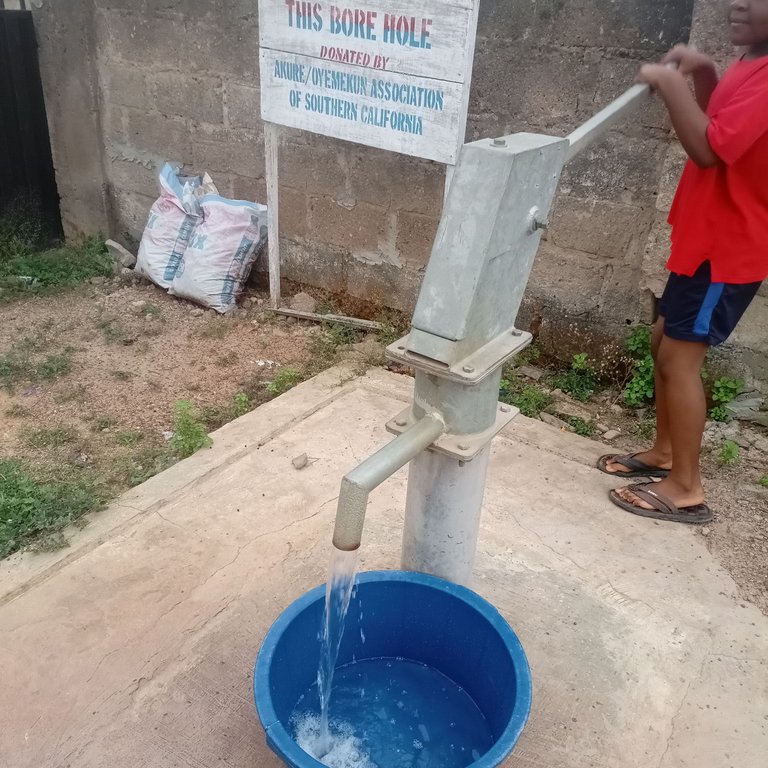 More so, traders in the town sometimes take advantage of situations to rub people. For instance, during the no cash problem in Nigeria, which we still have till date, Akure POS merchants really siphoned customers, although I don't know about other towns. Imagine a woman I met while doing school run for my kids. She told me that her son needed 100k to pay for something important in School. The bank stress of queuing all day was much, no money in the ATM machines too. She decided to use POS merchants. The first POS merchant she met told her to transfer the 100k to him but he will take 30k for charges. Just imagine. She left for a second one.
The second merchant told her that he charges 350 on 1000. So for 100k, the charge will be 35k. The woman and her son are stranded now. Same with many families.
IF I HAVE THE POWER TO CHANGE THINGS AROUND WHERE I LIVE
I will make constant light available in Akure
I will dig bore holes in many communities to solve their water problem.
Youths in Ondo State need to be empowered. I can organize skills acquisition centres for them to learn skills like craft, driving, baking, Tailoring, hairdressing , clothe weaving,bead making, fish farming, snail farming, computer programming and so on. They can also be supported with grants so that after learning, they can stand on their own. So that for those who are not able to get jobs in Government establishments, they can still fend for themselves and earn a decent living.
How about where you live? Did you join the contest? Tell us about your area.
Thanks for stopping by.Last image snapped with my phone
Yours, @adoore-eu
---
---