HAPPY HIVE POWER UP DAY
Hurray, it is another power up day, this time, not just a power up day but the start of a new power up month. I am so glad to see that I got in.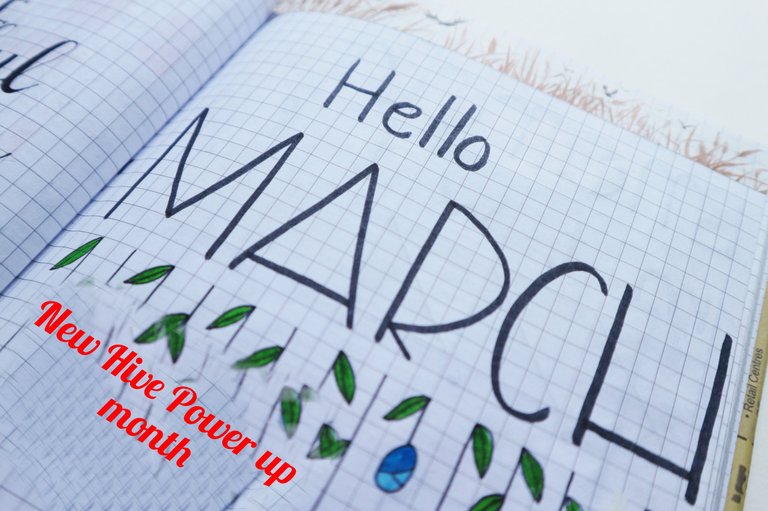 Although not a regular and consistent user of Hive, but I have been making efforts to do better and be more available. Part of what I want is to stake the little hive I have and anytime I come in to read and upvote contents that I like, I will make a meaningful impact on their post than what I do currently.
Each time I tell myself that I would power up my hive, I always forget when it comes to first of the month. Thank God I remember this time to power up before it becomes late again.
I do not have much hive but I want to grow my hive power. I have set goals for it but I need to act. This I did by going to my wallet and power up 50hive. I know it's small but I can start from somewhere so as to get the power to contribute meaningful to curation and also earn curation rewards.
Here is a screenshot of my weak hive power before I powered up 50hive.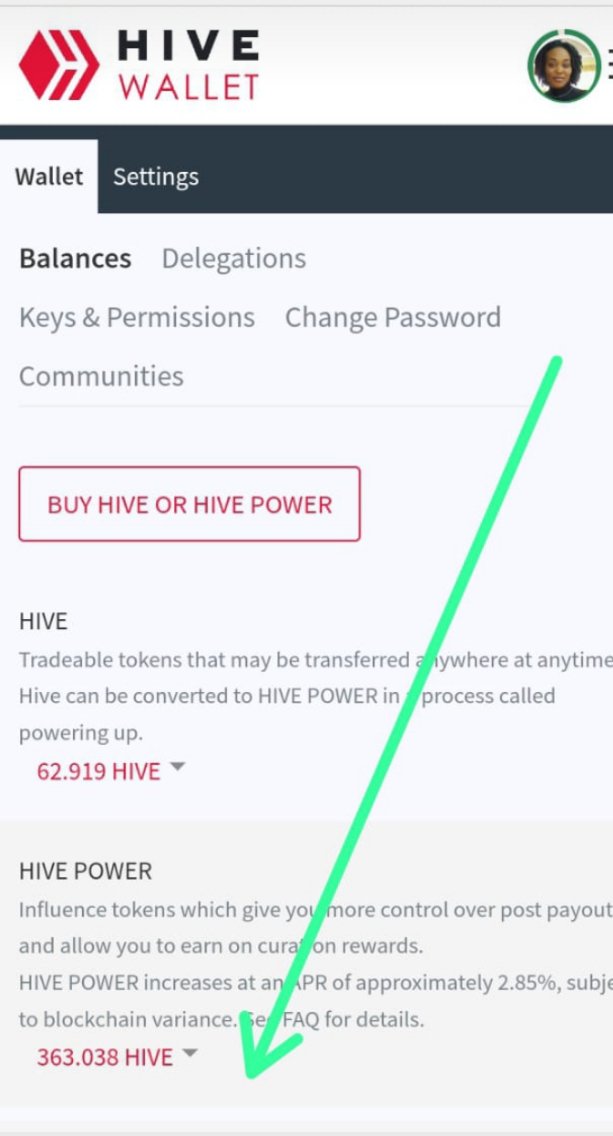 For those who would like to power up also but don't know how, I just clicked the drop down arrow near my
62hive and selected power up. Then another page that appeared. I typed 50hive, which I want to power up.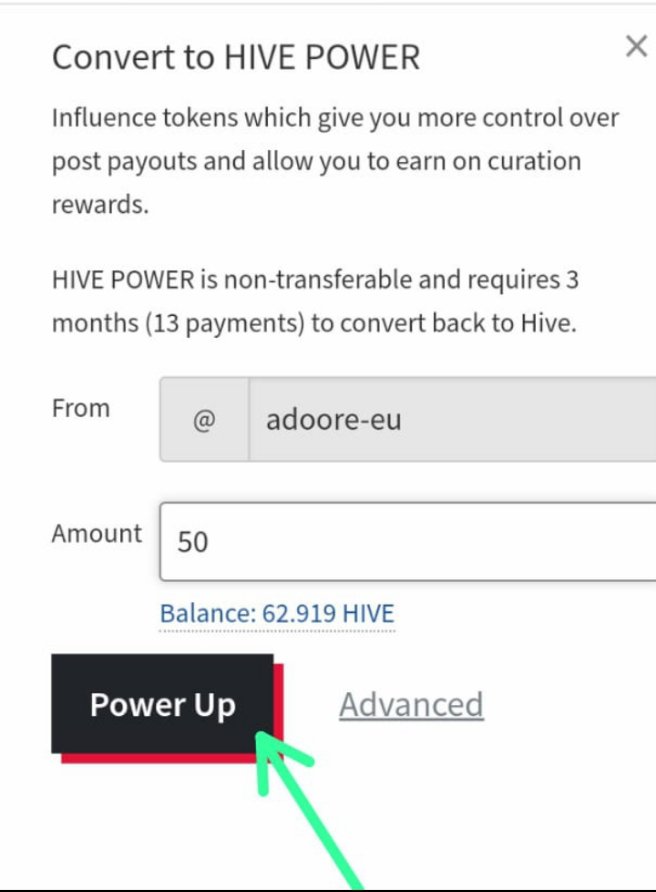 It brought another page where I just clicked ok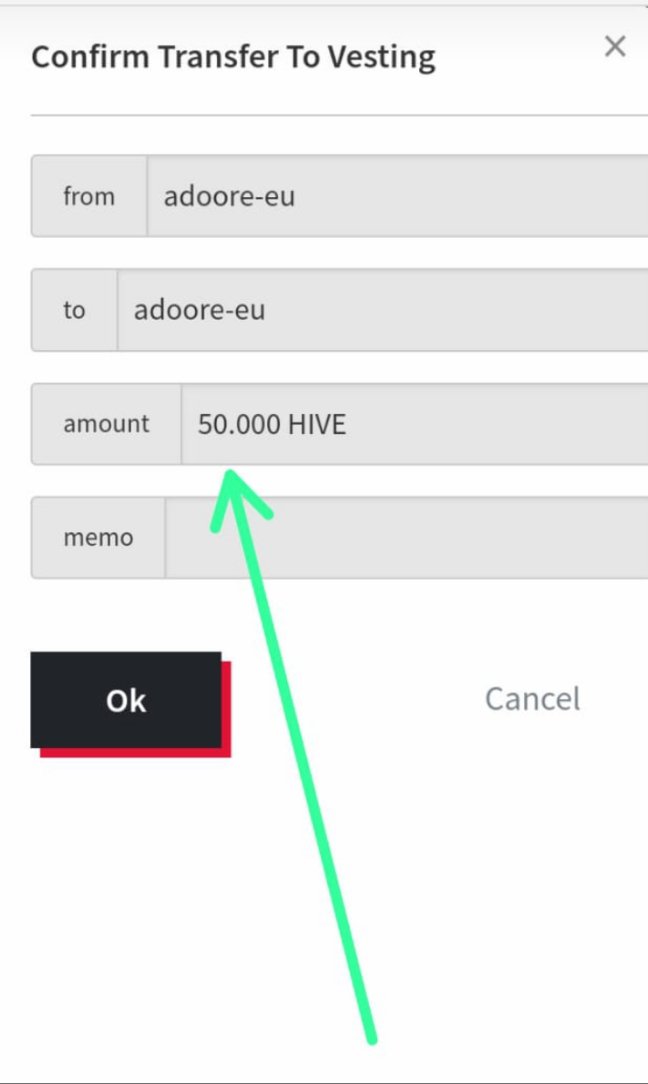 And that's it, my weak hive power increased a little bit.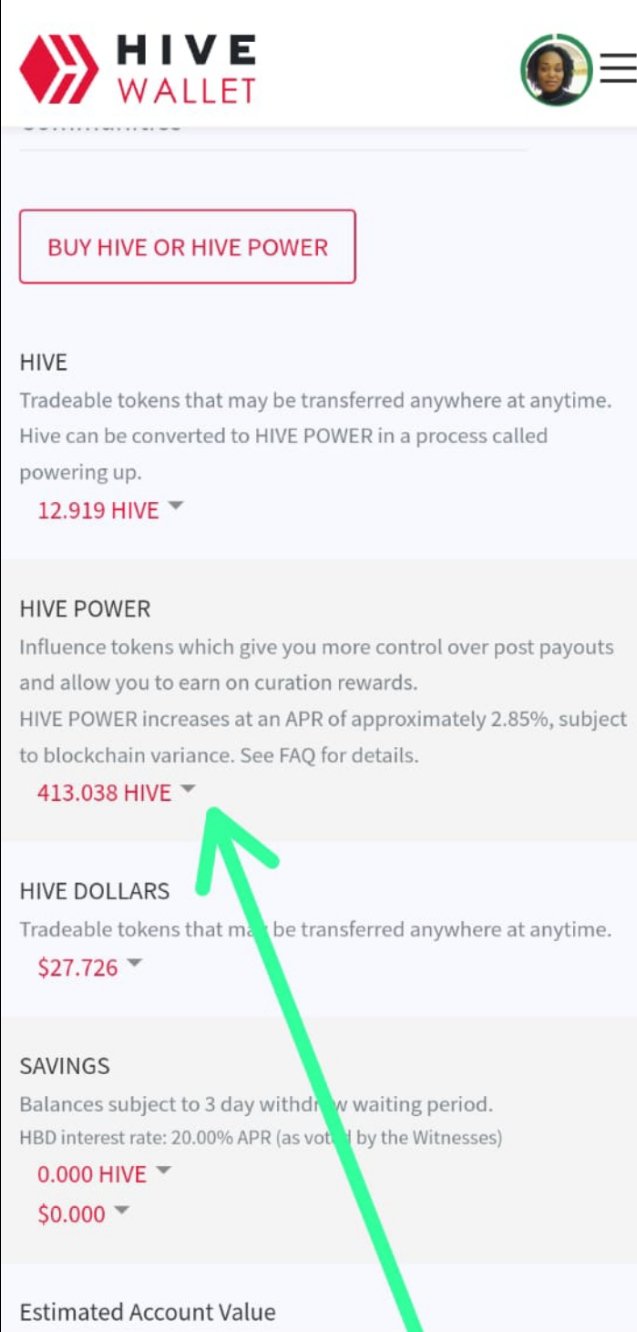 let's see how it grows but I surely hope to grow it, God willing.
Would you want to join in the power up day? Hurry, the day is still fresh. Join us and power up some hive if you can and let's work together and enjoy hiving here. I hope to be more available and consistent. @princessbusayo, @hopestylist, @merit.ahama I hope you will pull me along this month? Hahaha.
First image Sourceedited with photo editor.
Thanks guys for the visit.
Yours, @adoore-eu
---
---