HERE'S WHAT I GAINED AS A STUDENT -AND MORE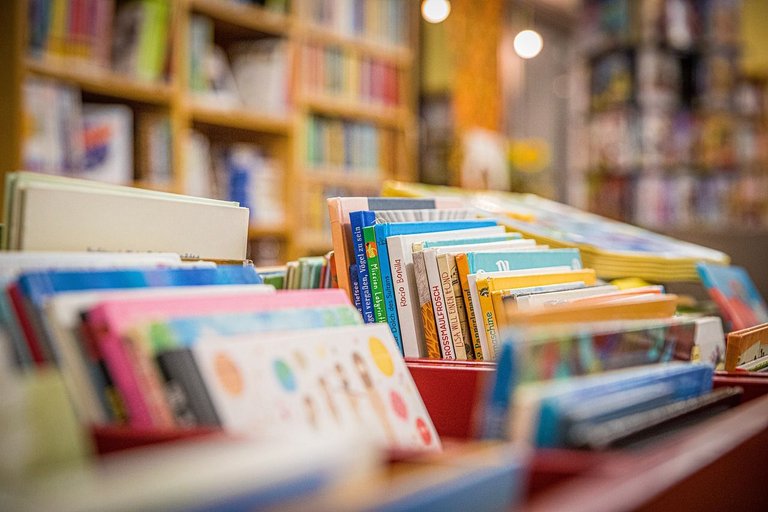 Hello guys, how are you doing today? Glad to participate in this contest.
No doubt School is a place where we go to learn. Attending a higher institution opened the door to more enlightenment for me.
Before going to the University, I had vague and naive views on some matters. For instance, mixing with the opposite sex. I attended a girls-only School and had nothing to do with the opposite sex except gisting with the few that visited my elder brothers. Yet, when my Mum finds me in their company, I am as good as dead. She will give me the beating of my life and even insinuate that I want them to date me.😃 But coming into the University gave me the opportunity to understand the male folks and see that some are harmless and ready to help genuinely.
I remember I was in a reading group of five friends. Three were females while the other two were males. We took turns to visit one another's homes during exams and we read till day break - taking turns to sleep while others learn. That couldn't have been possible if I didn't attend the University.
That has helped me to relate well today with colleagues and friends. Some married women will not have any male friend calling for anything especially those whom the husband does not know. But for me, I relate well with all friends no matter the sex even in my hubby's presence. Sometimes, he even passes the phone to me by himself.
PEOPLE -MANAGEMENT
MY approach to life is different now because I am enlightened. I learnt to give people the benefit of the doubt and not second-guess them, misjudge them or impute motives on them without giving them a fair hearing. I also learnt that we are different individuals and as such entitled to our opinions, so when there is a controversy, I am open-minded and not insistent that my view is the most appropriate. Due to these qualities I am opportuned to serve in different committee in my place of work. I happen to be the chairperson punctuality committee, a member of students' orientation committee, hostel committee member, ceremonial committee member, School management solution team member and the President of my old School association.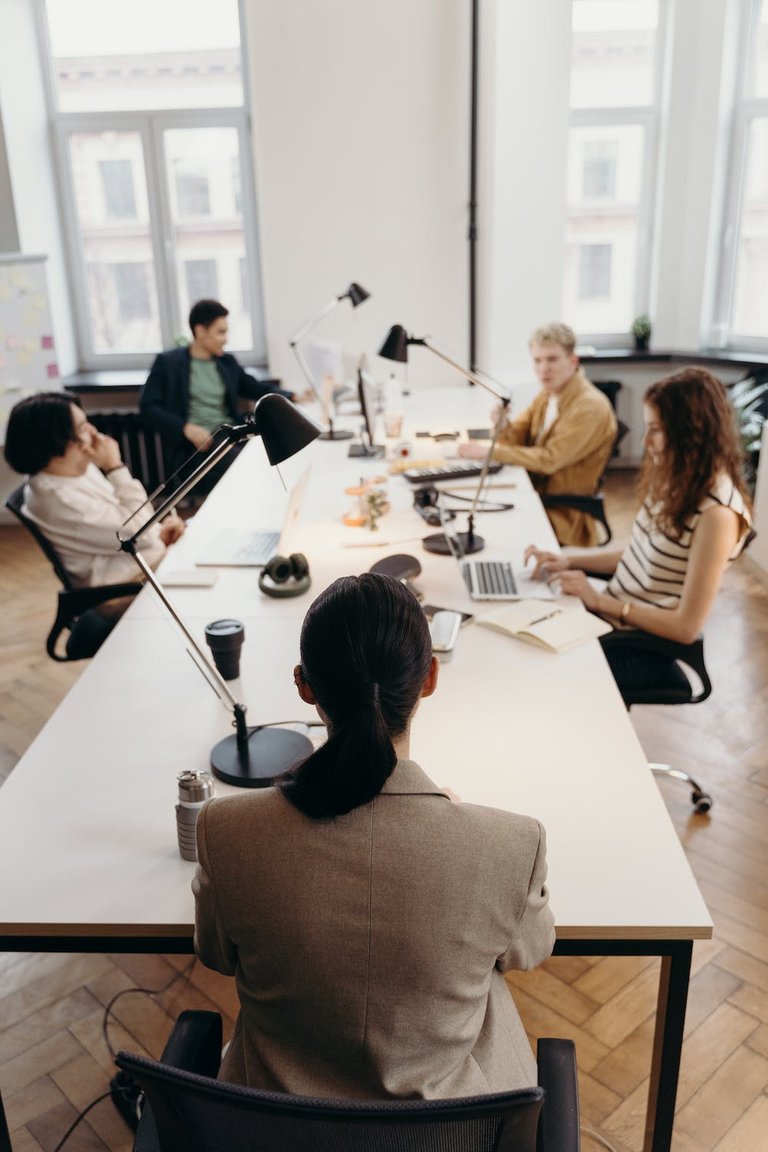 Source
CAREER OPPORTUNITIES
I have been educated well in my chosen field and
without doubt, attending a university opens doors to career opportunities which leads to high paying jobs.
I know of a class mate from primary School who didn't attend a University. I met her on my street while returning home after my National Youth Service Corp (NYSC - a compulsory service to the nation). I saw her hawking a locally made soap. I called her name and she was surprised to see me in my NYSC uniform.
From the little chit chat we had, I found that she didn't further her education. She got impregnated out of wedlock and sells soap as past time. When I inquired if the soap selling is enough to sustain her and her child, she told me that she recently got a job at the state hospital as a cleaner (janitor). Just imagine if I had studied Medicine in School and am working as a Doctor in that same hospital, my classmate would be my cleaner!.
So attending a University has opened doors of opportunities for me. I am a teacher and have enjoyed the profession for the past fifteen years. I have helped to raise well-rounded youths who are contributing immensely to the society. It gives me joy when I enter a bank or walk on the street and someone will walk up to me and ask " do you remember me?" He was my student! 😅 A man approached me during our interhouse sport, greeted me warmly and asked if I knew him. I said no. He told me that I taught him. I was happy to see how big he was. But when I asked what he was doing at our interhouse sport, I was shocked to hear that his son is now a student of the School. 😃😃 I have father , now am teaching the Son again. I am becoming a grandma now. 😅😅. I have also attended a lot of seminars and workshops and currently preparing my students for internship in Italy, France, Spain and Malta. I know one day, they will ask for their teacher to come too😅. All these wouldn't be possible if I never attended a higher institution.
THE BEST PART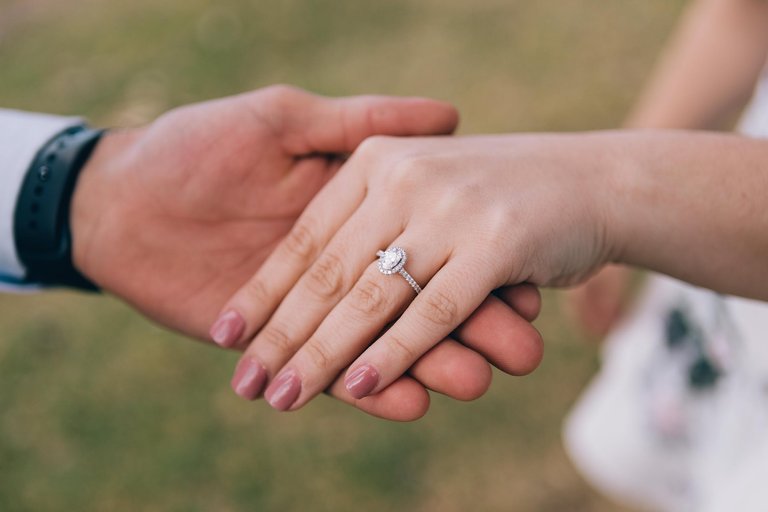 Source
Relating all what I have gained from the University in this post will make many chapters, so I like to stop here. But before I stop, permit me to mention the most important thing I got from the University -- My soulmate. 😃 I was sent to the University to study computer Science but I met and studied the guy that became my hubby alongside and brought him home 😅. Now every day I see him, I remember my University and thank God that I had the opportunity not just to attend a University but that particular University. 😅 My hubby is the best certificate I was awarded. Hahahahaha.
Thanks for stopping by. I appreciate your support, always.
Thanks @hivelearners for this prompt. This is my humble entry.
Yours,
Header image source

SPANISH TRANSLATION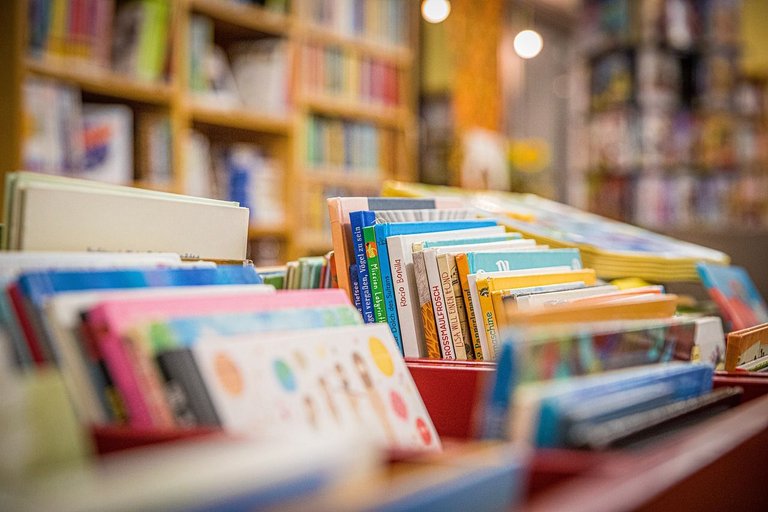 Hola chicos, ¿cómo están hoy? Estoy feliz de participar en este concurso.
Sin duda la escuela es un lugar donde vamos a aprender. Asistir a una institución superior me abrió la puerta a una mayor iluminación.
Antes de ir a la Universidad, tenía opiniones vagas e ingenuas sobre algunos asuntos. Por ejemplo, mezclarse con el sexo opuesto. Asistí a una escuela sólo para niñas y no tenía nada que ver con el sexo opuesto excepto con los pocos que visitaban a mis hermanos mayores. Sin embargo, cuando mi mamá me encuentra en su compañía, estoy casi muerta. Ella me dará la paliza de mi vida e incluso insinuará que quiero que salgan conmigo. 😃 Pero entrar a la Universidad me dio la oportunidad de comprender a los hombres y ver que algunos son inofensivos y están listos para ayudar genuinamente.
Recuerdo que estaba en un grupo de lectura de cinco amigos. Tres eran mujeres mientras que los otros dos eran hombres. Nos turnábamos para visitar las casas de los demás durante los exámenes y leíamos hasta el amanecer, turnándonos para dormir mientras los demás aprendían. Eso no hubiera sido posible si no hubiera asistido a la Universidad.
Eso me ha ayudado a relacionarme bien hoy con compañeros y amigos. Algunas mujeres casadas no tendrán ningún amigo varón que las llame para nada, especialmente aquellas a quienes el marido no conoce. Pero para mí, me relaciono bien con todos los amigos sin importar el sexo, incluso en presencia de mi esposo. A veces incluso me pasa el teléfono él solo.
PERSONAS -DIRECCIÓN MI enfoque de la vida es diferente ahora porque estoy iluminado. Aprendí a darles a las personas el beneficio de la duda y a no cuestionarlas, juzgarlas mal o imputarles motivos sin darles una audiencia justa. También aprendí que somos individuos diferentes y, como tales, tenemos derecho a tener nuestras opiniones, por lo que cuando hay una controversia, tengo la mente abierta y no insisto en que mi punto de vista sea el más apropiado. Debido a estas cualidades tengo la oportunidad de servir en diferentes comités en mi lugar de trabajo. Resulta que soy el presidente del comité de puntualidad, miembro del comité de orientación estudiantil, miembro del comité del albergue, miembro del comité ceremonial, miembro del equipo de solución de gestión escolar y presidente de la asociación de mi antigua escuela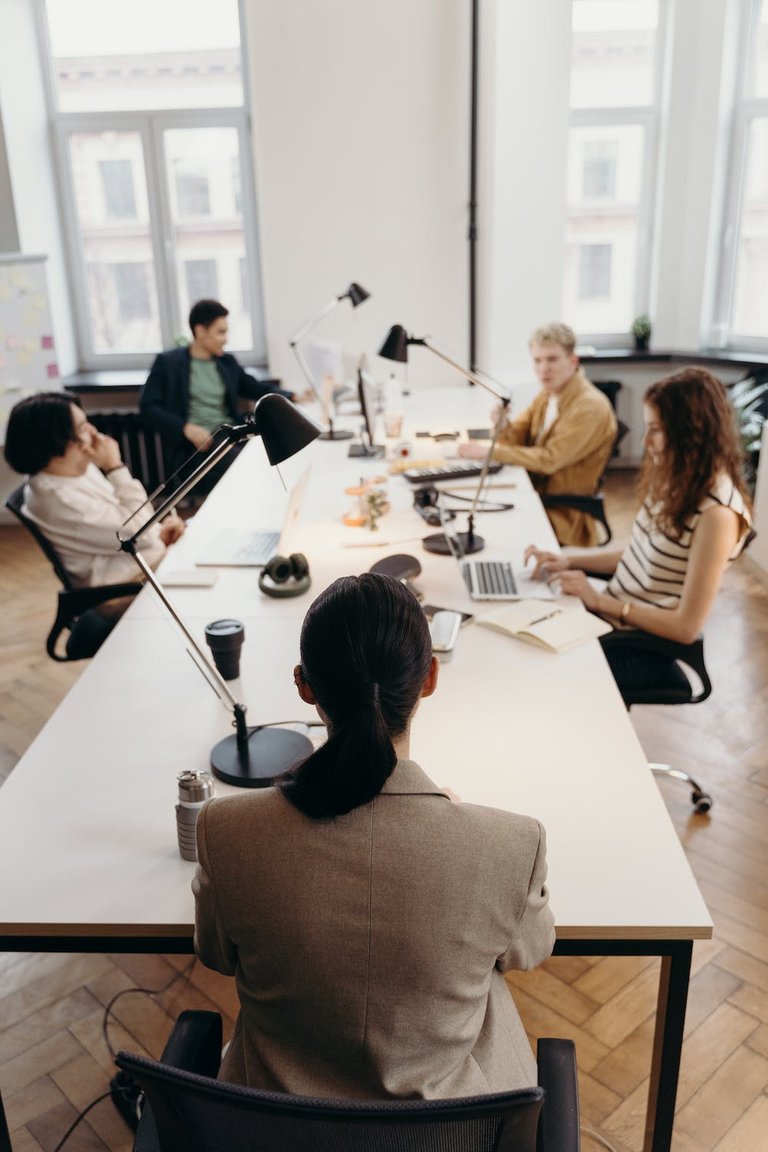 Fuente
OPORTUNIDADES PROFESIONALES
He recibido una buena educación en el campo que elegí y Sin duda, asistir a una universidad abre puertas a oportunidades profesionales que conducen a empleos bien remunerados. Conozco a un compañero de primaria que no asistió a la Universidad. La conocí en mi calle mientras regresaba a casa después de mi Cuerpo Nacional de Servicio Juvenil (NYSC, un servicio obligatorio a la nación). La vi pregonando un jabón de fabricación local. La llamé por su nombre y se sorprendió al verme con mi uniforme del NYSC.
Por la pequeña charla que tuvimos, descubrí que ella no continuó su educación. Quedó embarazada fuera del matrimonio y vende jabón como pasatiempo. Cuando le pregunté si la venta de jabón era suficiente para sustentarla a ella y a su hijo, me dijo que recientemente consiguió un trabajo en el hospital estatal como limpiadora (conserje). Imagínense si hubiera estudiado Medicina en la Facultad y estuviera trabajando como Médico en ese mismo hospital, ¡mi compañera sería mi limpiadora!.
Entonces asistir a una Universidad me ha abierto puertas de oportunidades. Soy profesora y he disfrutado de la profesión durante los últimos quince años. He ayudado a formar jóvenes integrales que están contribuyendo enormemente a la sociedad. Me da alegría cuando entro a un banco o camino por la calle y alguien se me acerca y me pregunta "¿te acuerdas de mí?" ¡Era mi alumno! 😅 Un hombre se me acercó durante nuestro deporte entre casas, me saludó calurosamente y me preguntó si lo conocía. Dije que no. Me dijo que yo le enseñé. Me alegré de ver lo grande que era. Pero cuando le pregunté qué hacía en nuestro deporte interno, me sorprendió saber que su hijo ahora es estudiante de la escuela. 😃😃 Tengo padre, ahora estoy enseñando al Hijo nuevamente. Me estoy convirtiendo en abuela ahora. 😅😅. También he asistido a muchos seminarios y talleres y actualmente preparo a mis estudiantes para prácticas en Italia, Francia, España y Malta. Sé que algún día pedirán que su maestro venga también😅. Todo esto no sería posible si nunca hubiera asistido a una institución superior.
LA MEJOR PARTE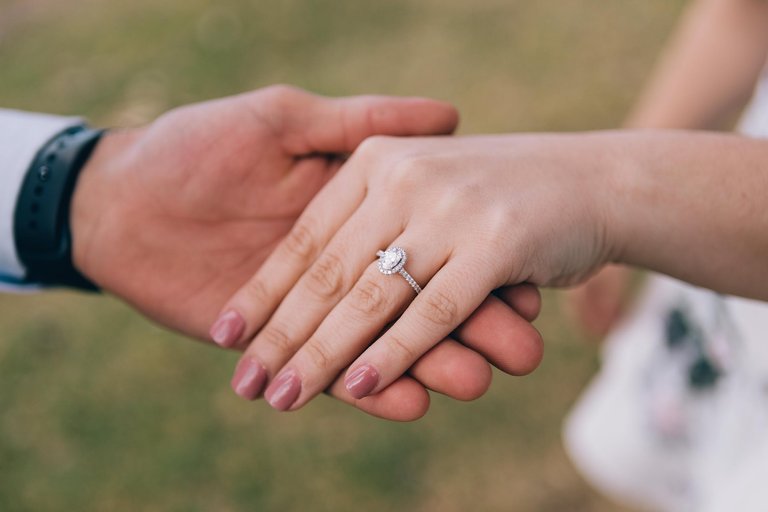 Fuente
Relatar todo lo que he aprendido en la Universidad en este post ocupará muchos capítulos, así que prefiero detenerme aquí. Pero antes de terminar, permítanme mencionar lo más importante que obtuve de la Universidad: mi alma gemela. 😃 Me enviaron a la Universidad a estudiar Ciencias de la Computación, pero conocí y estudié al chico que se convirtió en mi esposo y lo traje a casa 😅. Ahora todos los días que lo veo, recuerdo mi Universidad y gracias a Dios tuve la oportunidad no solo de asistir a una Universidad sino a esa Universidad en particular. 😅 Mi esposo es el mejor certificado que me otorgaron. Jajajajaja.
Gracias por pasar. Agradezco su apoyo, siempre.
Gracias @hivelearners por este mensaje. Esta es mi humilde entrada.
Tuyo,
Fuente
de la imagen del encabezado
---
---