WHEN SAYING SORRY IS HARD ( Hive Learners Contest Week 53 Edition 01)

When you offend someone, please be sorry. Sorry makes things easy. I have heard it preached in service that even if you are wronged, meet the offender and seek peace.
One time, I didn't find this part of the sermon applicable to me. I got so angry with my offender that I wasn't ready to make peace in any way then. But now, I know better.
HOW IT HAPPENED
I have a friend ( or can I say I had?) She is domineering. Sometimes when I visit her and see how she talks to her husband, I get embarrassed. I have tried to talk to her severally but she is just so uncultured.
She grew up in a home where there was no love. Her father married a second wife and both He and the second wife maltreated her Mum. She never saw a father who cared, neither did she see a submissive mother. Everytime, there was quarrel in the house and the Mother would always rain insults on her Father for being her worse nightmare.
According to her, the Father sent he Mum away at a time. Her Mother constantly swore for her Father and remained hostile to her- the offspring of her Father. Growing up in that condition , She became so unloving, uncaring and unfeeling towards men and others generally. She always want to be in charge.

She is a tailor by profession.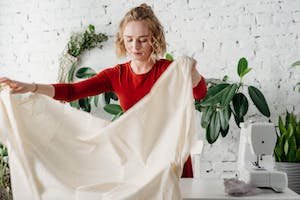 Source
One day, I gave her a fabric to sew into a style for me. I gave her four yards of the fabric which she agreed would be enough for the style I chose. She gave me the bill and requested for an advance payment, I obliged her. She requested to make the cloth at N3000 "because of you". I didn't argue but begged her that I was going to wear that clothe to a ceremony, that she should not disappoint me. I told her the date of the ceremony and she asked me to come collect the sown clothe a date before that date .
On that day, I went to try on my clothe and collect it home. As I came into the shop, I saw a clothe displayed on a manikin, it was the same fabric with mine but a different style entirely.
"Wow, this clothe is exactly like my fabric, the difference is just with the style," I said.
She replied "Do you like it? That's your clothe actually".
"How?" I yelled. "Is this the style I chose? But you told me you can make the style I chose and my fabric was enough. How come you made this for me" I asked, pointing to the clothe.
It was then she opened up. Without remorse, she told me that at the point of cutting my fabric she discovered that the fabric would not be enough. So she decided to "choose another style" for me. Can you imagine?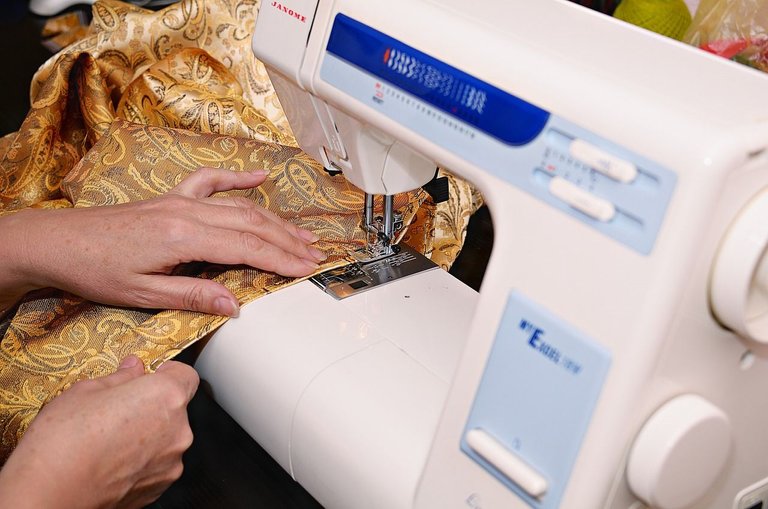 Source
"Why didn't you call to tell me?" I yelled again.
"Because you said you urgently needed it and I don't want to disappoint you" She yelled back.
Well, she has disappointed me already. I saw the style I had chosen somewhere and I already pictured myself in that dress killing the event I was attending.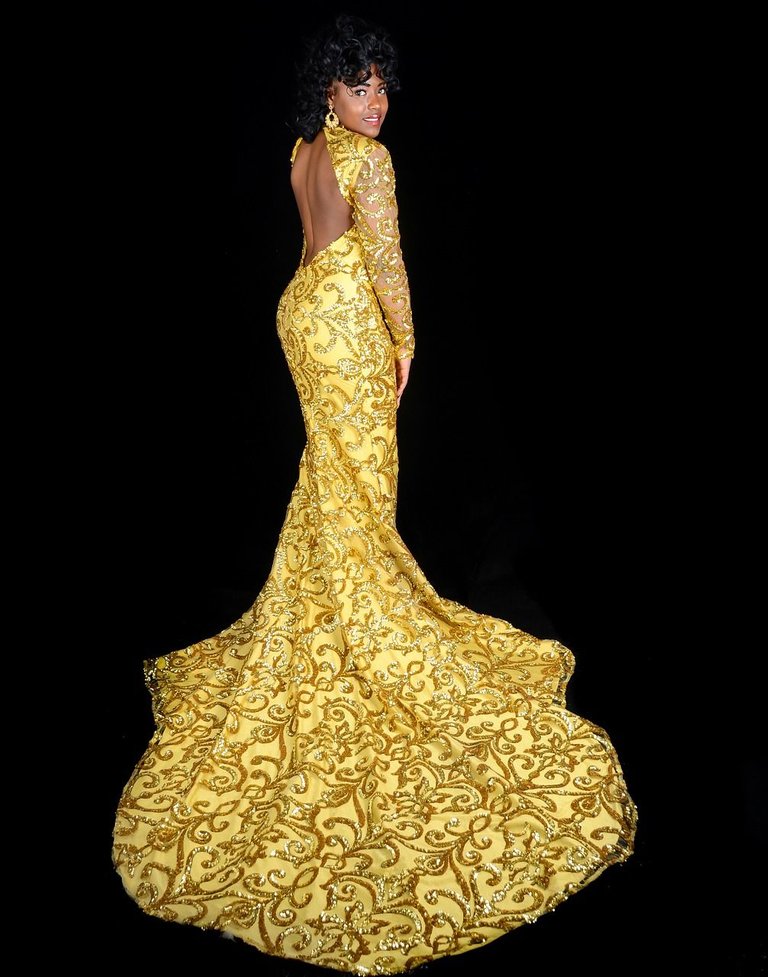 Source
Now she has made an old style for me just because of her domineering attitude all the time. Who gave her the right to chose a style for me and sew it with my fabric, without my consent? I was so downcast. Thank God the style I chose was not for a bridal train or any uniformity, she would have ruined my day all the more.

After expressing my grievances, I asked her to fold the clothe and pack it for me because I want to leave the place that minute. She obliged.
As I made to leave, she held me back and demanded for her balance. What audacity!
"Your balance?", I asked. "Please get out of my sight I ordered. If you give me the real style I chose, come for your balance.tThis is not the style I chose." I pushed her out of my way and left in anger.
She ran after me and tried to create a scene. About three people heard her shouting that I should pay her. "Is it because we are friends?" , she shamelessly asked. "It is because we are "friends" that why I am not getting you arrested". I replied.
The people asked what transpired and I told them. They were disappointed at her and asked how could she do that to a customer and still have the moral justification to ask for the balance . I thanked them and left in anger.
When I got home, I told Hubby everything. I expected him to be on my side. But being the peace maker that he is, He told me to manage the clothe like that, that it is not too bad. As for the balance, he asked me if the new style was the real style I chose, would the amount I gave for advance payment make it? I told him I don't want to know. But he sent me to go back, apologize and pay the full amount. Can you imagine!


Source
I begged him not to make things worse. That he should not even think of it. He is always seeking peace in all things. But in this case, Am I not the one wronged? He insisted that I go and make amends. At least the woman made efforts to make the clothe even if not my chosen style. I went back said sorry and gave her the money and left.
After that incident, that "friend" didn't call me for a long time, I too found myself another tailor who sews my fabrics without stressing me or trying to dominate me the owner of my clothe. It took a long while before that lady and I got talking again but she never apologized for her action.
She has moved out of the town with her family. Once in a while when I see her posts on her WhatsApp status, I comment and she would reply . But it ends there. We just maintain a casual relationship not strong as before.
Thanks guys for stopping by. I appreciate. How do you see what happened here? Shouldn't I have apologized? But was I the one to be sorry? I asked because till now I still think I shouldn't have said sorry but for peace sake I just said it even if it was hard to give. Hahahahahaha
---
---