INTRODUCING A SMARTPHONE TO SOMEONE FROM THE 60'S

Hey guys, this is @hivelearners contest for week 64, edition 2. Do you know any one from 1960s? Do they have phones? Are you finding it hard to gift grandma or grandpa a phone because you feel they know nothing about smartphones? Join me as we teach them together. 😃
Living in the 60s, that's about 70 years or more. Wow. Funny enough, some of these oldies have become exposed that explaining a smartphone to them isn't new any more. But for the purpose of this contest, I would pick an imaginary Uncle who is not educated, who hasn't owned a phone nor used it since it's inception. Hahaha.
Poor Uncle of my life! Hahahaha.
Hey, Uncle. There is something known as digital divide. Digital divide is the gap between those who have access to technological devices and can use them and those who do not have access to technological devices and as such cannot use them. That means those who have access to modern technology and those who do not. For instance this smartphone here.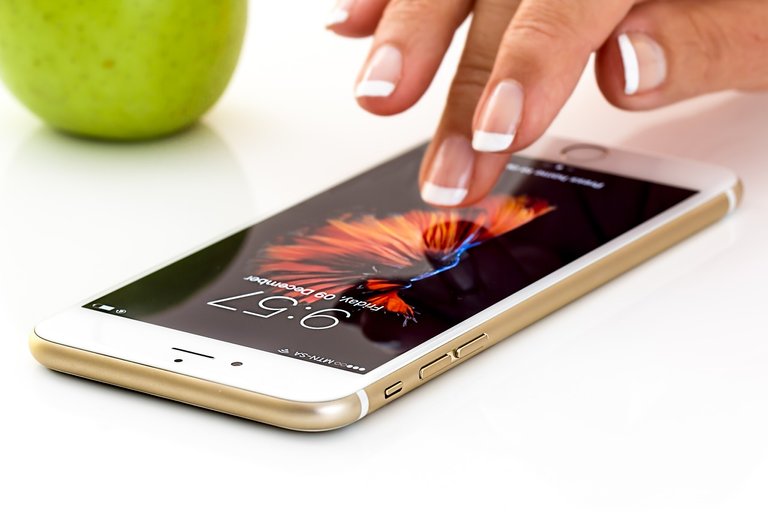 Source
This digital divide exists between
the rich and the poor
the educated and the non educated
the rural areas and the urban areas
the privileged and the less privilege. etc
Because of the above fact, a man born in 60's who is uneducated, poor, living in rural area and probably less privileged can not use technology. Very likely Uncle hasn't used a smartphone before, have you?.
However Smartphone is just a device or tool that has been made to replace other ways of communicating in the past.
In the past, people communicated with town criers, beating of drums, trekking long distances to give words of mouth, etc. But the smartphone as the image below shows can be used to talk to someone far, distance being no barrier.
WHAT SMARTPHONE CAN DO THAT WHICH WASN'T POSSIBLE IN THE 60'S.
Video Conferencing: The smart phone can bring different people together in a meeting, as if they are in the same room. With the smart phone, you can talk to your family members in another country, even Doctors from different parts of the World can treat a patient without being physically present. For instance, let me call your Son in the city and you will see him appear on the screen.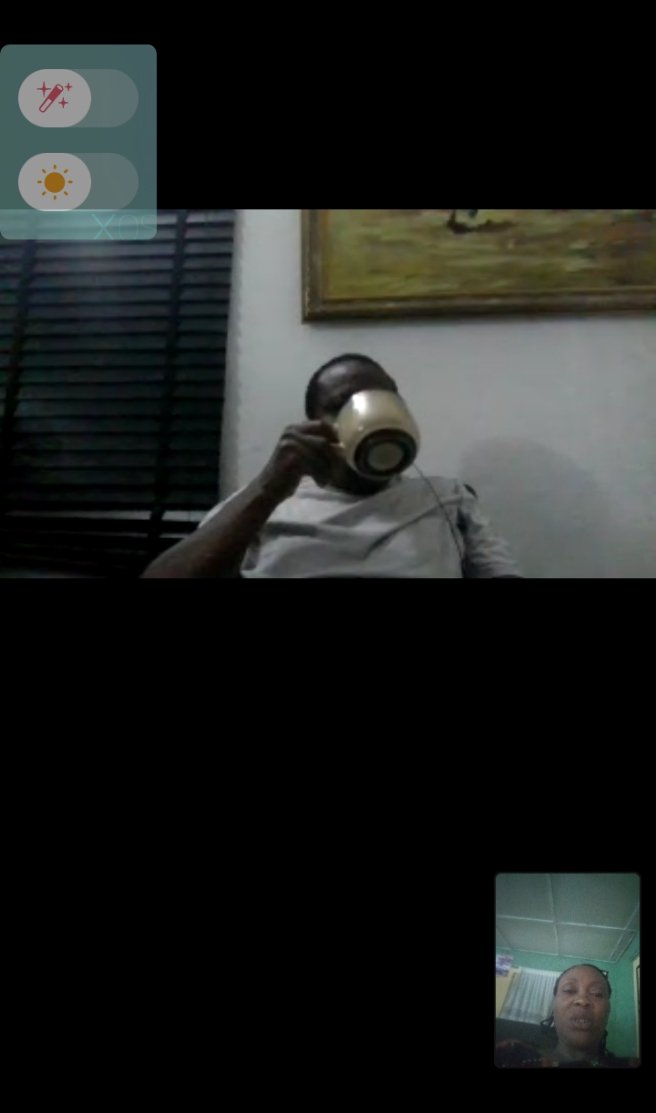 From here we can even see him eating and drinking. Wow.
E-commerce: With smartphone people can buy and sell from the comfort of their room. With the smart phone we can visit what we call the website of many traders. By website, I mean their market place or their shop. For instance, Mama Okey sells weavon- what women of these days put on their hair that is long like White people's hair. You don't need to go to her shop, from the smartphone in your hand we can visit her shop. Let's go there now, you will see her showing people what she is selling and I can choose what I want and they will deliver it to me in a matter of seconds.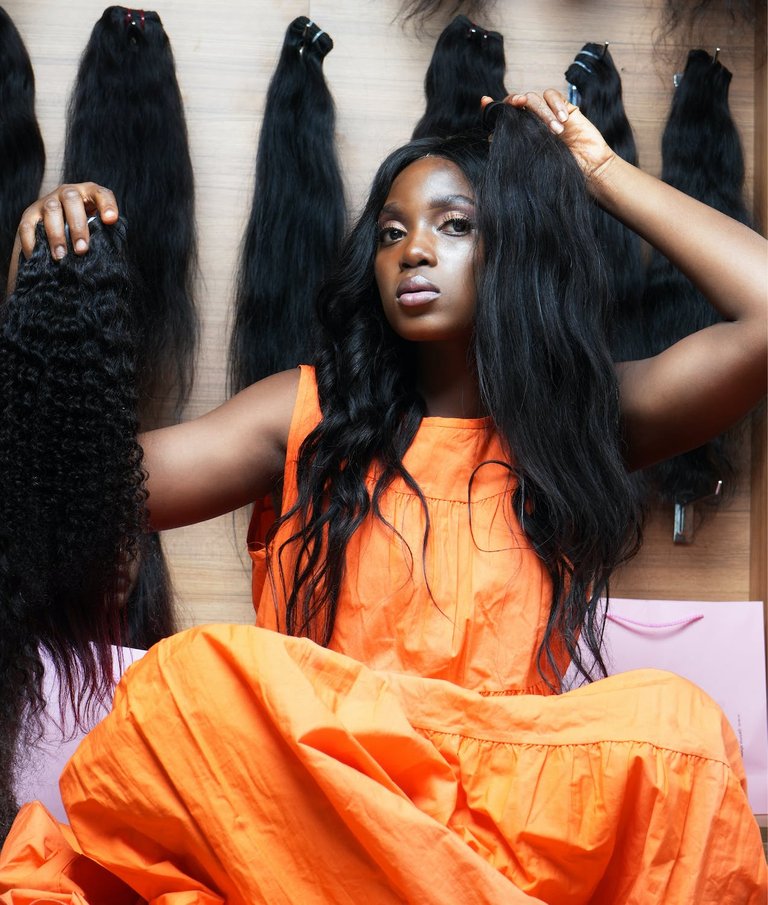 E-learning: Do you know that with the smartphone in your hand you can go to School? You don't need to move to the School. But if you can just sit down and listen, a teacher will be teaching from the smartphone. Let me show you that it is possible.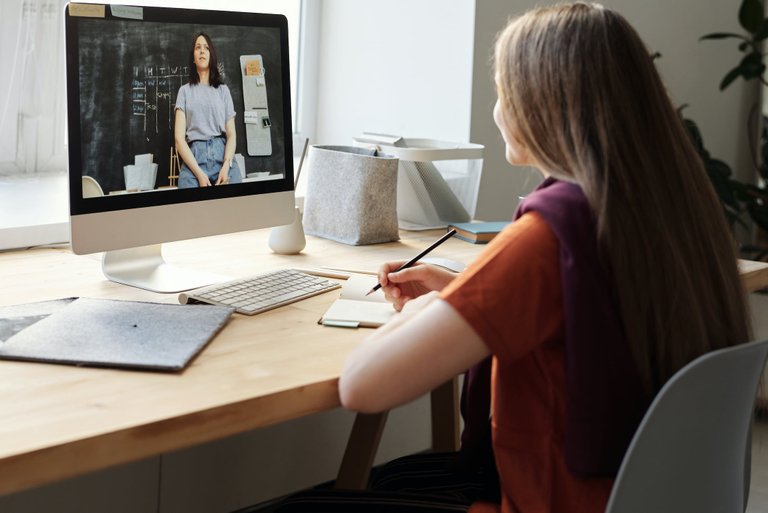 Source.
You see? That lady is home but learning from the teacher online-I mean the teacher in the computer. Smart phone can do that too.
This smartphone can do many things. A lot of people are using it for several purposes. If you even want to travel to your Son in the city, this smartphone can show you how to get there. It has Google map.
For now, let me not bother you with all the details about the phone. As time goes on, you will learn more.
Right now, listen as I call your son so you can speak with him. It's ringing, start speaking already. 😃


)
THE END.
Uncle is busy now making that call. Hahaha. He is no longer a victim of digital divide. He knows what a smartphone us and can use it already. Hahaha.
I can imagine teaching my grand mother this. Each time we give her phone to receive a call, her hands shake like someone pushed into a pool during harmattan. She doesn't always know if to put the hearing part of the phone in her mouth or ear. But she shakes all through the call. And then she takes the rest hours of the day thanking Technology 😅 saying "So my son is inside the phone? Is it my son's voice I heard like that? How?" 😃😃😃😃😃😃.
Thank God I didn't have to do this post with her around. Hahahaha.
So my dear readers, if you were the Uncle living in the 60's that just learnt about smartphones, what would be your question? Lets hear in the comment session. And then rate my explanation, was it explanatory enough for a lay man? 😃
Thanks for the visit.
Yours Adore.
@adoore-eu
---
---