BROKEN ANGEL #123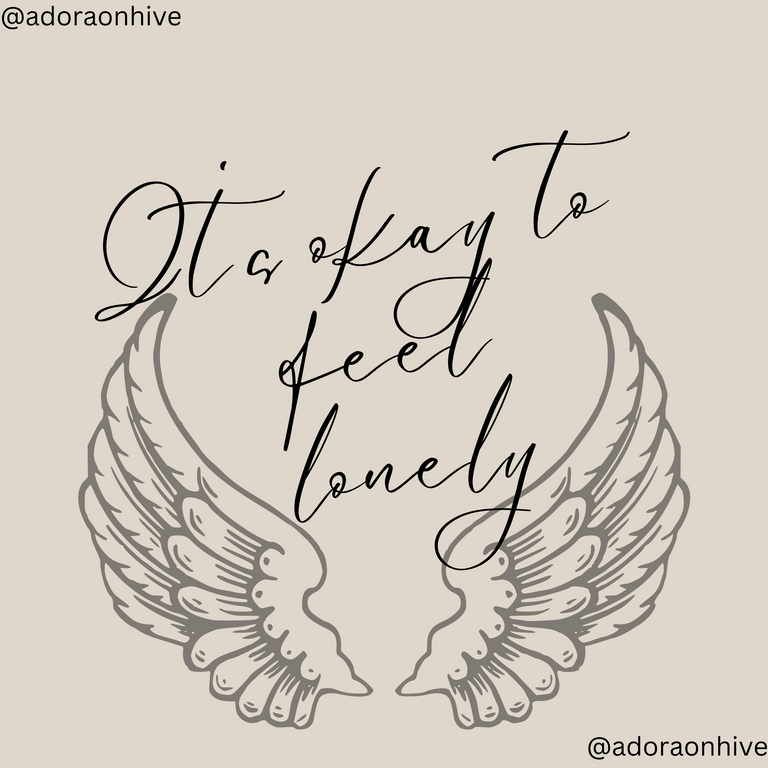 (Picture that I created using the template and element that is available & free to use on Canva)
First & Foremost,
I would like to thank the Lady of Hive community and @merit.ahama for this opportunity. This is my first ever entry for a contest on Hive and also this community. I hope that my entry will be seen and help to empower us as an individual.
THE QUESTION:
Why are there so many people who are lonely? Why is it so hard for people to make real connections when almost everyone wants to make real connections?
Before I share my answer, I would like to explain my title for this post "Broken Angel". When I first saw the question, the first song that came into my mind is Broken Angel by Arash. The repeating lyrics,
"I'm so lonely, broken angel"
"I'm so lonely, listen to my heart"
"Come and save me before I fall apart"
It reminds me of us. Sometimes it may feel like we are the only person that feels lonely in this world as we often see or heard other people enjoying their life with their friends and family on social media, thorough talks and etcetera. Of course, we envy them and we want to have that kind of connection with others too. Imagine being able to connect with a friend and able to travel with that person. Oh wow, I'm jealous too. Well, it is okay to feel so because what we see or heard is not what we know. We don't really know anyone except ourselves. As far from we know, that person that we see or heard about might be lonelier than us.
Personally, I think that each of us has unique level of loneliness. Let's say nobody text me back so I feel really lonely, meanwhile another person would just move on. However, the other person feels lonely when no one remembers her birthday. This thinking has led me to conclude that nobody will ever not feels lonely. Hence, there are so many people who are lonely.
It is really hard for people to make real connections with others when they cannot even make connections with themselves, WITHIN themselves. We all want real connections with somebody but how do we want to connect with somebody when we are just another empty shell. Talking about this remind me of chemistry where the valence electrons in the unfilled shell either get lost or gain from others to become stable. Imagine we are that valence electron. When we meet with another empty shell like us, we lose ourselves. Even if we gain, the other person loses himself. Therefore, we should connect with ourselves and fulfill our shell so that that we are able to become stable without others. That way we are able to make real connections with others without the fear of losing ourselves. We will trust ourselves and the other person, we will have the courage to put ourselves into each others hand and that is how real connection is formed.
Personal Experience
I also would like to share a little bit about my day today. Just like any other days, most days I feel empty and lonely. It gets worse when I am having fun in a group and getting ignored or having fun talking with somebody then suddenly they decided to disappear. It feels like getting orgasm then right before we hit the 'O', it disappear. My thought are starting to spiral around and led me to thinking that 'Oh, I must be boring to them', 'They probably talk to somebody better than me', 'I wish I have more friends and feel less lonely', 'Wish I am somebody in his life'.
These kind of thoughts are draining me and slowly killing me. I had to call for my inner self and ask her to stay calm and not to overanalyze anything. "You have friends, you are not lonely, they have their own thing to do, they are also like you, they might be occupied with something at the moment" It's okay to not get a reply sometimes, it's not you, it's them. And that is how I pull myself back into present time and really present in myself, not just an empty shell.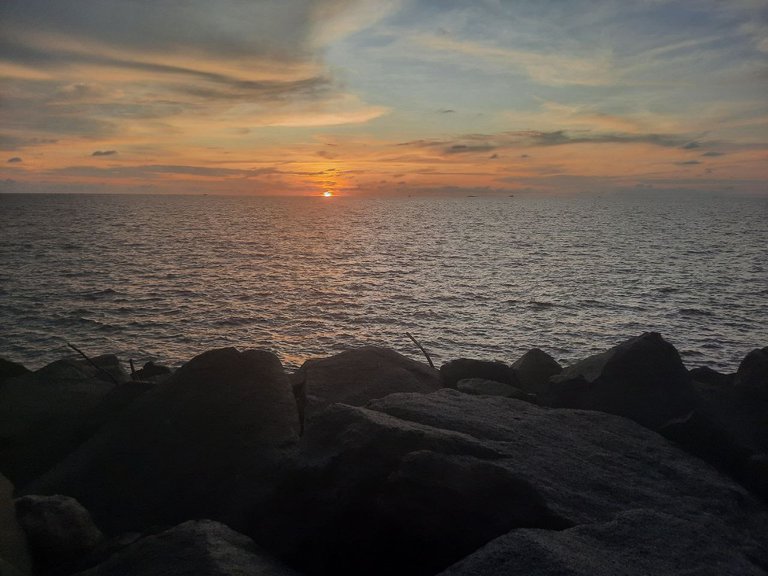 Last Words
Although I know that is how it is, sometimes I also allow myself to feel lonely because it is mundane thing to do. It is okay to feel lonely when you feel rejected or unable to connect with anyone. After all, to be able to have real connection with somebody is something rare and special. Do not rush, connections need time to build. What I am trying to say is that, it is okay to feel whatever you want to feel. Don't lose yourself to it though! Thank you for reading my post till the end. Don't forget to support my other posts too :)
---
---