Hungry? What to eat?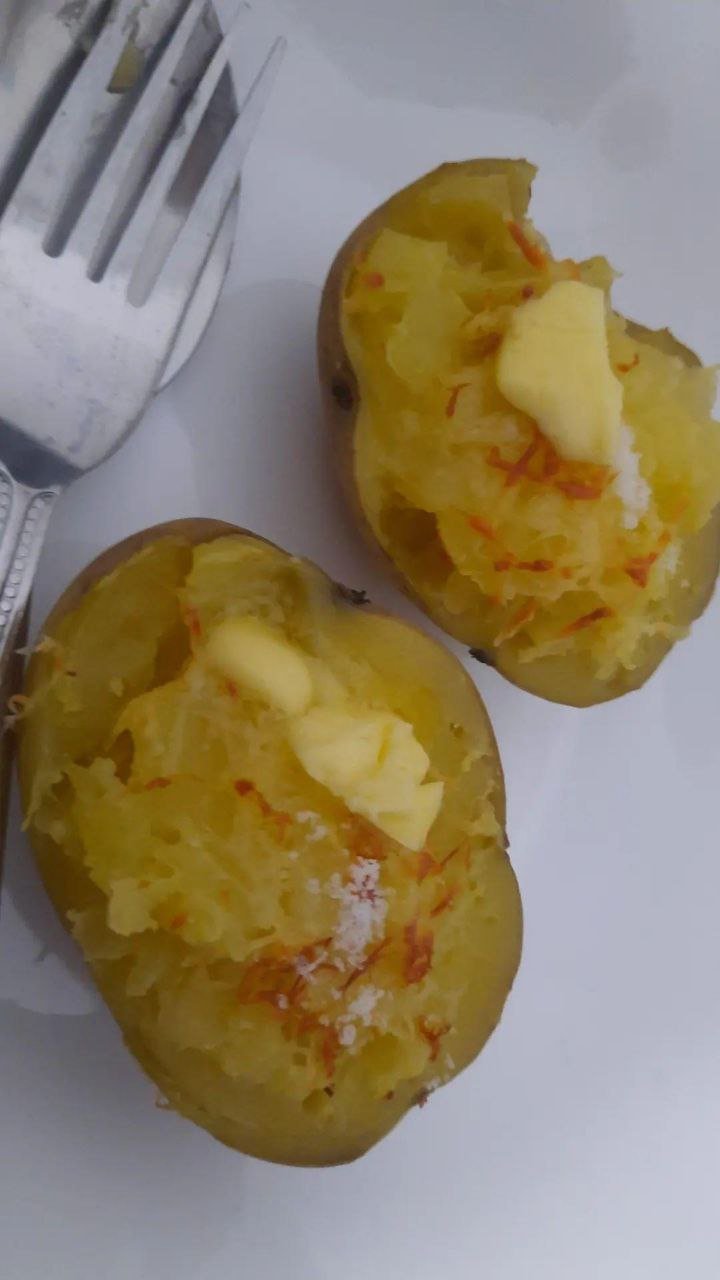 Hi Hivers! This is my first time posting in the Foodies Bee Hive. Today, I am going to share what I made last night. This is very simple to make and there are variations of recipe out there too. It is perfect for when you want something to munch on but does not want to be full.
How To Make It?
This is my way of making and maybe you can modified it according to how you like it. Firstly, I put a teaspoon of salt into my water before boiling it. Then, I boiled my potato. While waiting, I shredded some cheddar cheese for later. Other than that, I also took out my chilled butter so that I do not have to wait for it to soften for so long later on.
After a while, I try to check if my potato is done with a fork. For this recipe, we need to make sure that even the middle of the potato is soft. For about 30 minutes, my potato finally done. I let it cool for awhile before cutting it into half.
Now, you have two parts of potato! Before we sprinkle the shredded cheese onto it, try to fork the potato so that it looks like we load a some messy weirdly mashed potato into potato skin. I use airfryer to bake the potato for 3 minutes. If you don't have it, you can always use an oven. While it is still hot, put salt and butter on it so that they can melt beautifully on it. The flavor will seep into it like water in oasis. haha joking.
Now you have a perfect supper/ snack/ breakfast! :)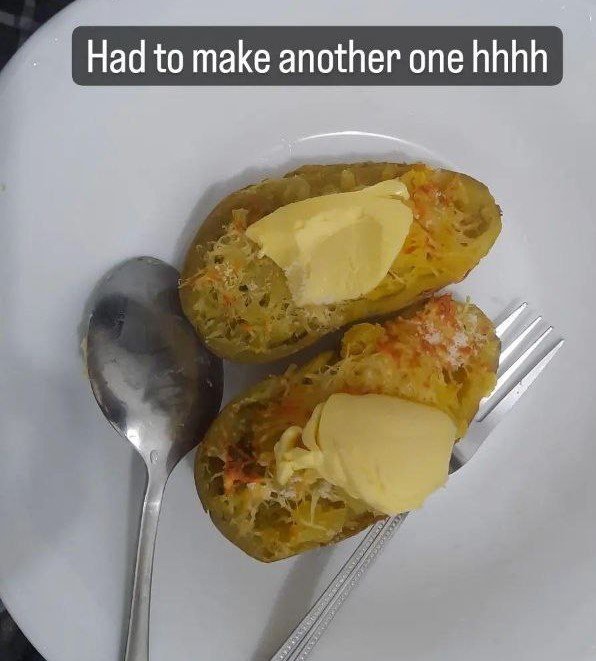 I even make another one again because it tastes so good, but this time with more butter. Butter make it looks so sexy and yummy.
Last Words
Yes, I am not a chef but just a hungry and lazy human being that trying to find something simple and easy to make to satisfy my hunger in the middle of night. I hope that you like it, if you do try it, let me know. Thank you for reading my post and don't forget to support my other posts too! Saranghaeyo
---
---