[Esp-Eng] 🏵️Bellosom🏵️ 🎨New Drawing🎨 By @afa.hb03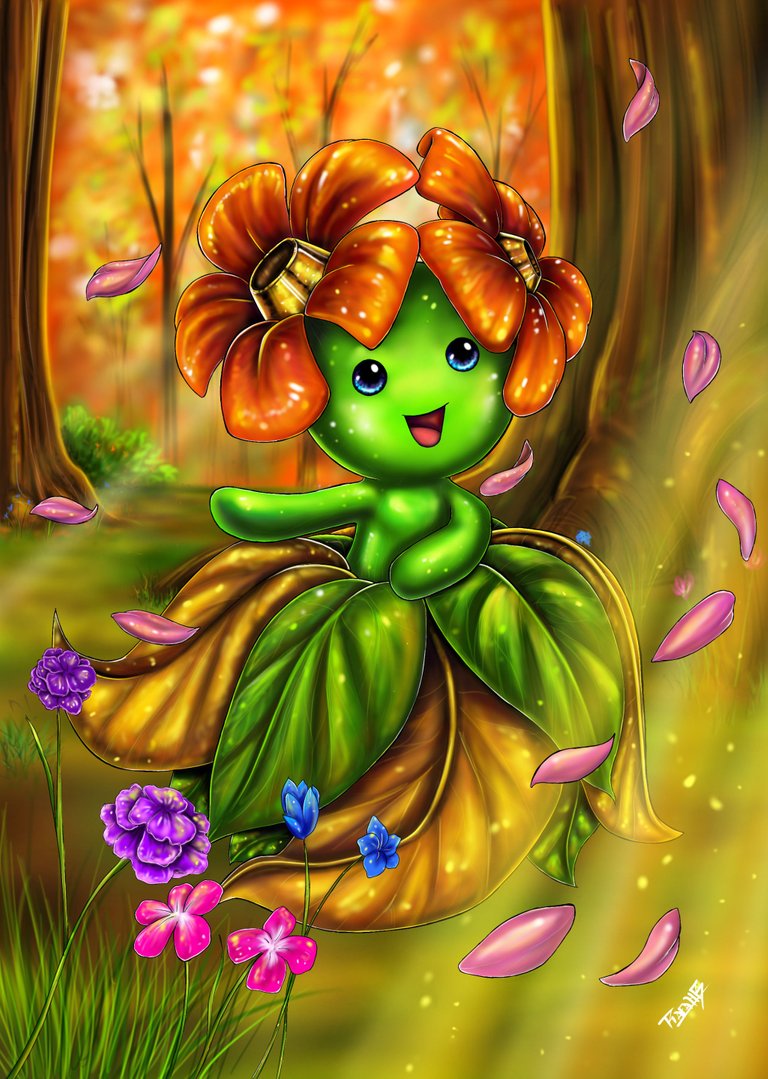 ---
Saludos amigos de #hive y #alienart y feliz inicio de semana para todos, el día de hoy les traigo este dibujo de uno de los pokemons tipo planta que me parece muy bella y adorable, además de hacerla tenido en mi equipo en pokemon cristal, siendo este el pokemon tipo planta de mi equipo. Bellossom tiene una forma muy bella, y más con esas hojitas que asemejan a una falda hawaiana, y al menos en mi caso es lo que pienso cada vez que la veo, y las flores en su cabeza corroboran mi pensar de su diseño hawaiano.
Greetings friends of #hive and #alienart and happy start of the week for everyone, today I bring you this drawing of one of the plant type pokemon that I find very beautiful and adorable, besides having it in my team in pokemon cristal, being this the plant type pokemon of my team. Bellosom has a very beautiful shape, and more with those little leaves that resemble a Hawaiian skirt, and at least in my case is what I think every time I see her, and the flowers on her head corroborate my thinking of her Hawaiian design.
Bellossom, es un pokémon adelantado, el cual se inspira en la flor de Rafflesia y una bailarina de hula. Este pokémon siente un inmenso amor por el baile, por lo que no es sorpresa que se reúna con más de su especie para danzar bajo el sol. Se tiene la creencia que su danza es un ritual para atraer el sol, al bailar rozando sus pétalos entre sí, causando agradables tintineos que suelen ser muy relajantes.
Bellossom is an advanced pokémon, which is inspired by the Rafflesia flower and a hula dancer. This pokémon has an immense love for dancing, so it is no surprise that it gathers with more of its kind to dance in the sun. It is believed that their dance is a ritual to attract the sun, as they dance by brushing their petals against each other, causing pleasant tinkling sounds that are often very relaxing.

📱𝑷𝒓𝒐𝒈𝒓𝒂𝒎𝒂 𝒖𝒕𝒊𝒍𝒊𝒛𝒂𝒅𝒐📱
📱𝑷𝒓𝒐𝒈𝒓𝒂𝒎 𝒖𝒔𝒆𝒅📱
🖌️Procedimiento🖌️
🖌️Procedure🖌️
Realice la base del dibujo usando el lápiz digital y el color azul, también empecé la elaboración de la base del fondo. Después con el morado defini mas el dibujo, haciendo las flores, ojos, boca y los elementos del fondo.
I made the base of the drawing using the digital pencil and the blue color, I also started the elaboration of the base of the background. Then with the purple I defined more the drawing, making the flowers, eyes, mouth and the elements of the background.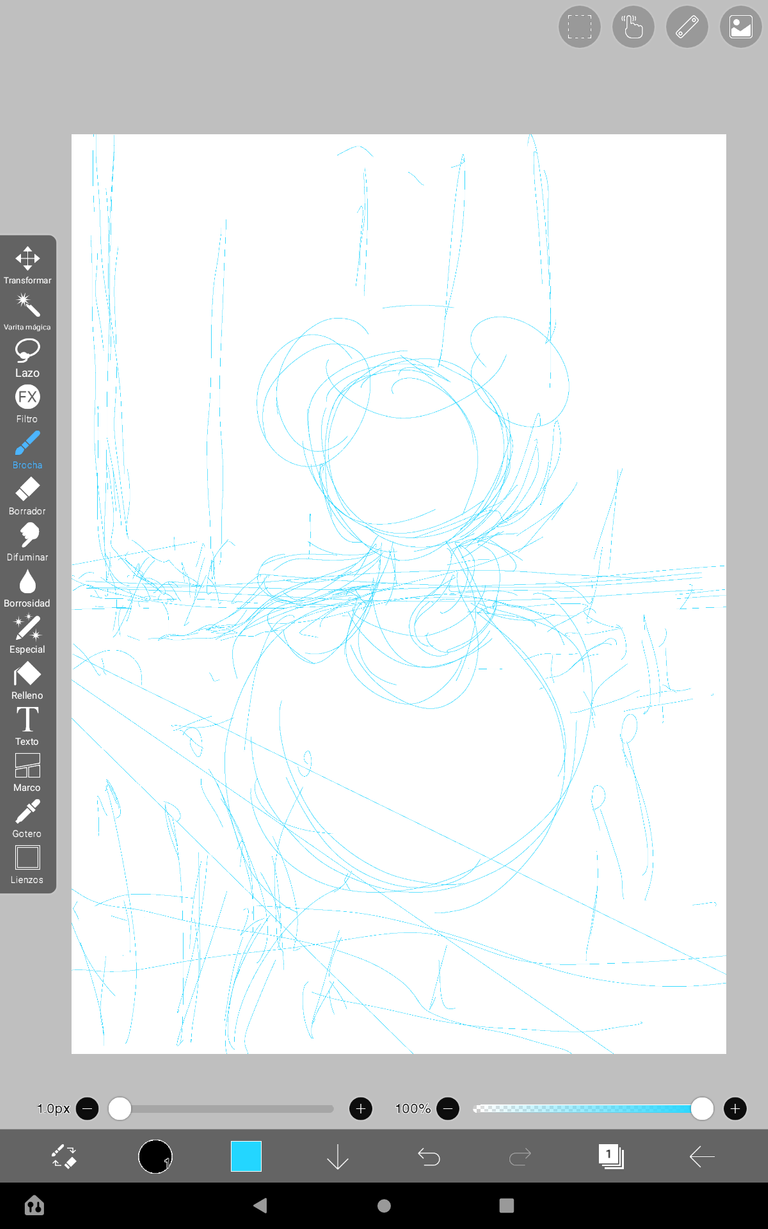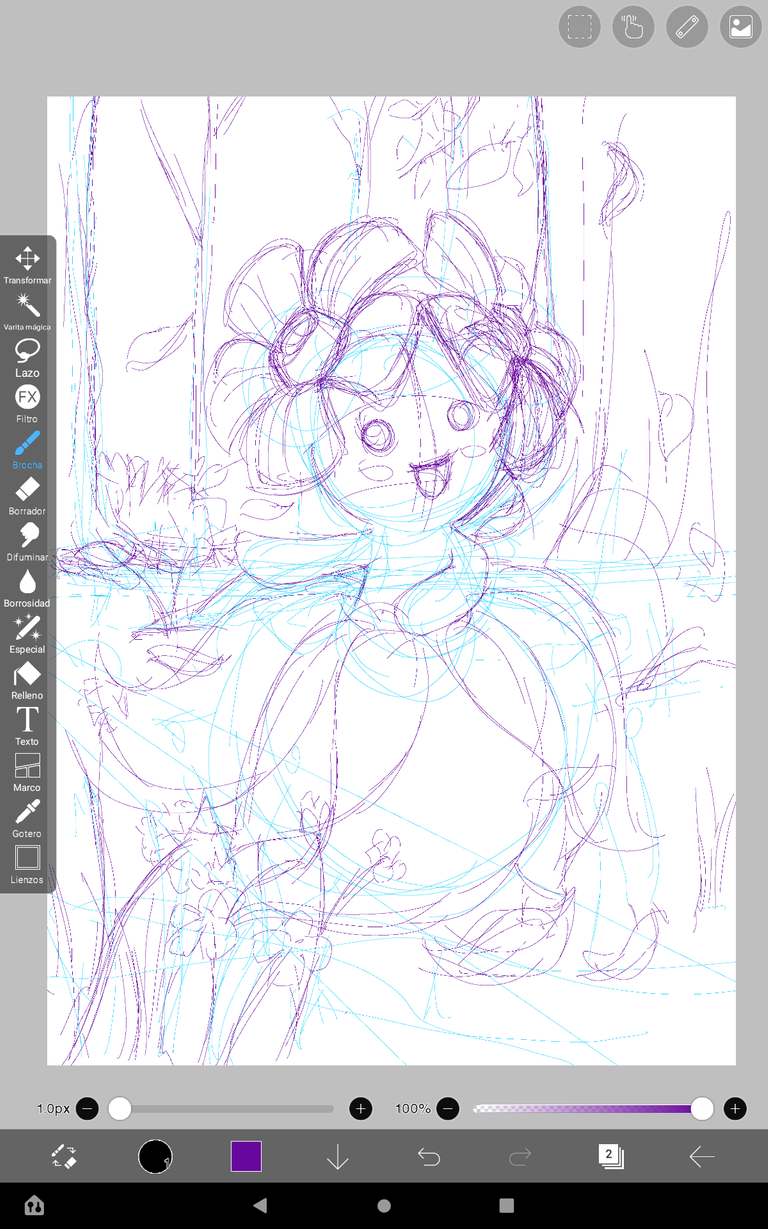 ---
Con la pluma escolar dura empecé a realizar el trabajo de línea en bellosom, para después proceder en una nueva capa a aplicar la base de color, usando verde, amarillo y rojo, cada uno aplicado en sus zonas correspondientes.
With the hard school pen I started to make the line work in bellosom, and then proceeded in a new layer to apply the base color, using green, yellow and red, each one applied in its corresponding areas.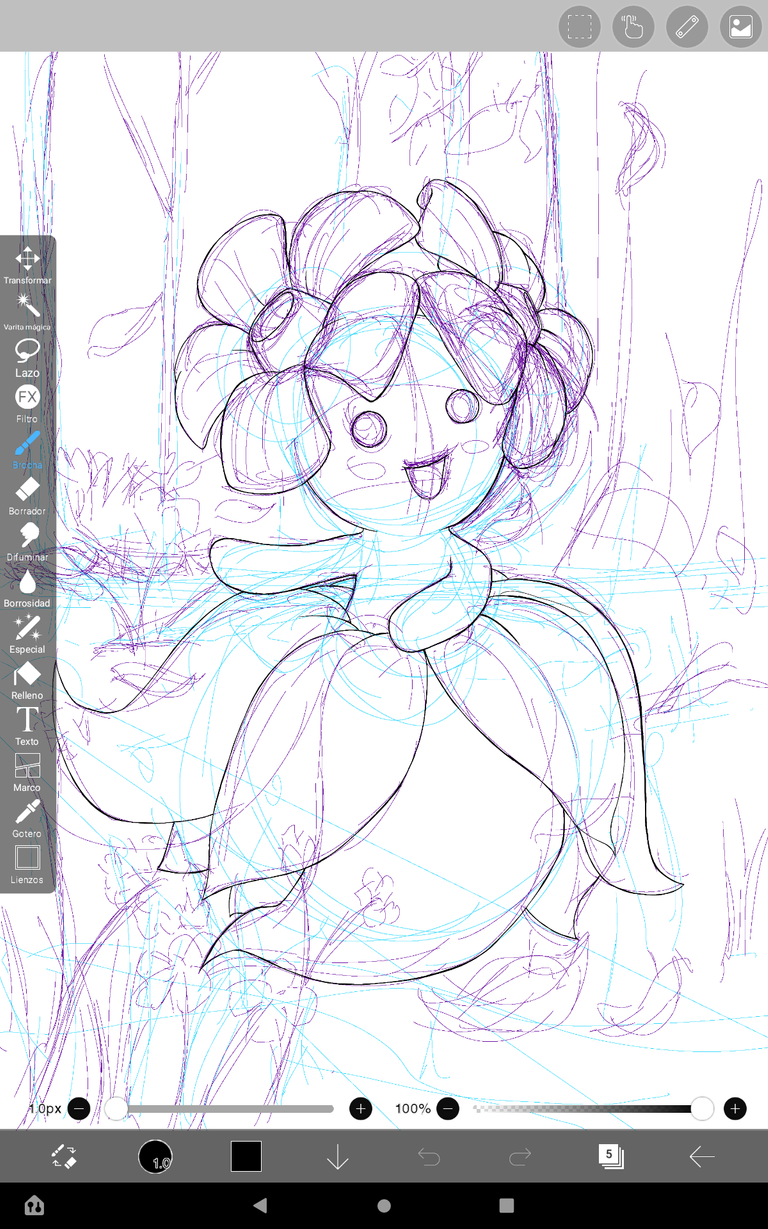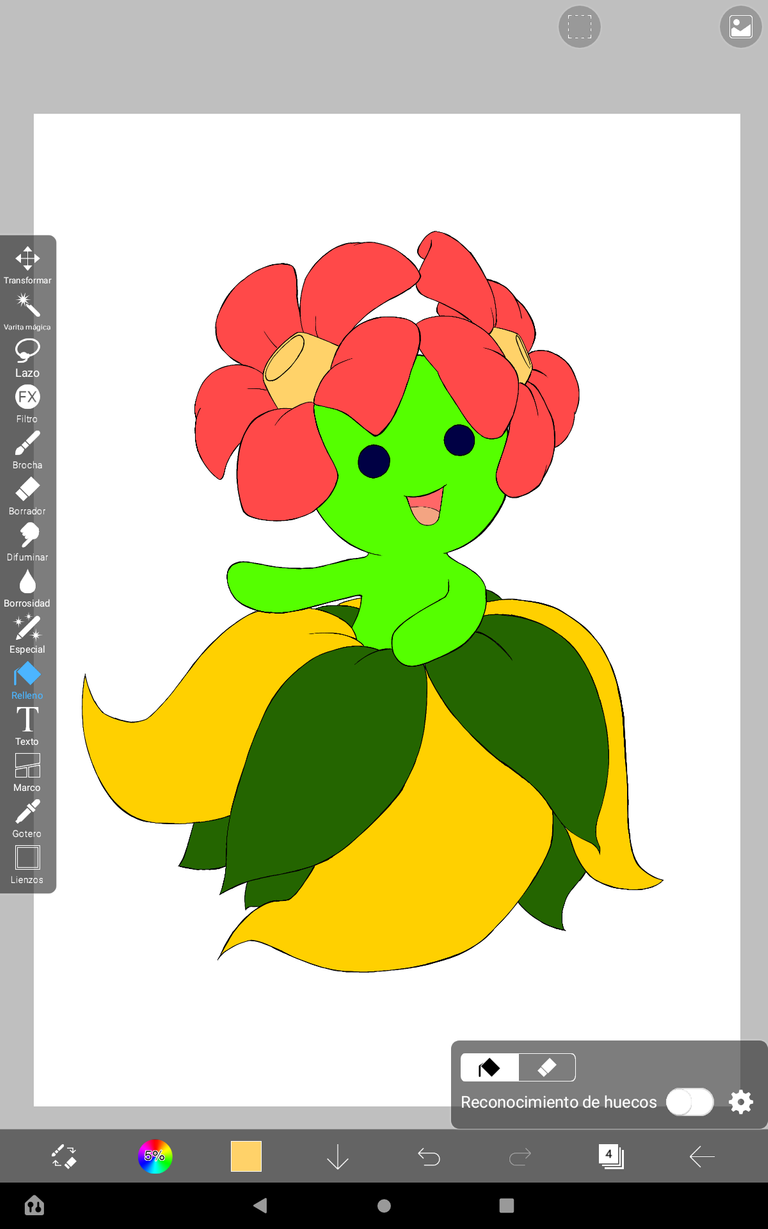 ---
Apliqué la base de sombra usando el aerógrafo triangular, para darle volumen al dibujo, después procedí a detallar las hojas, empezando por las verde y culminando con las amarillas.
I applied the shadow base using the triangular airbrush, to give volume to the drawing, then I proceeded to detail the leaves, starting with the green ones and culminating with the yellow ones.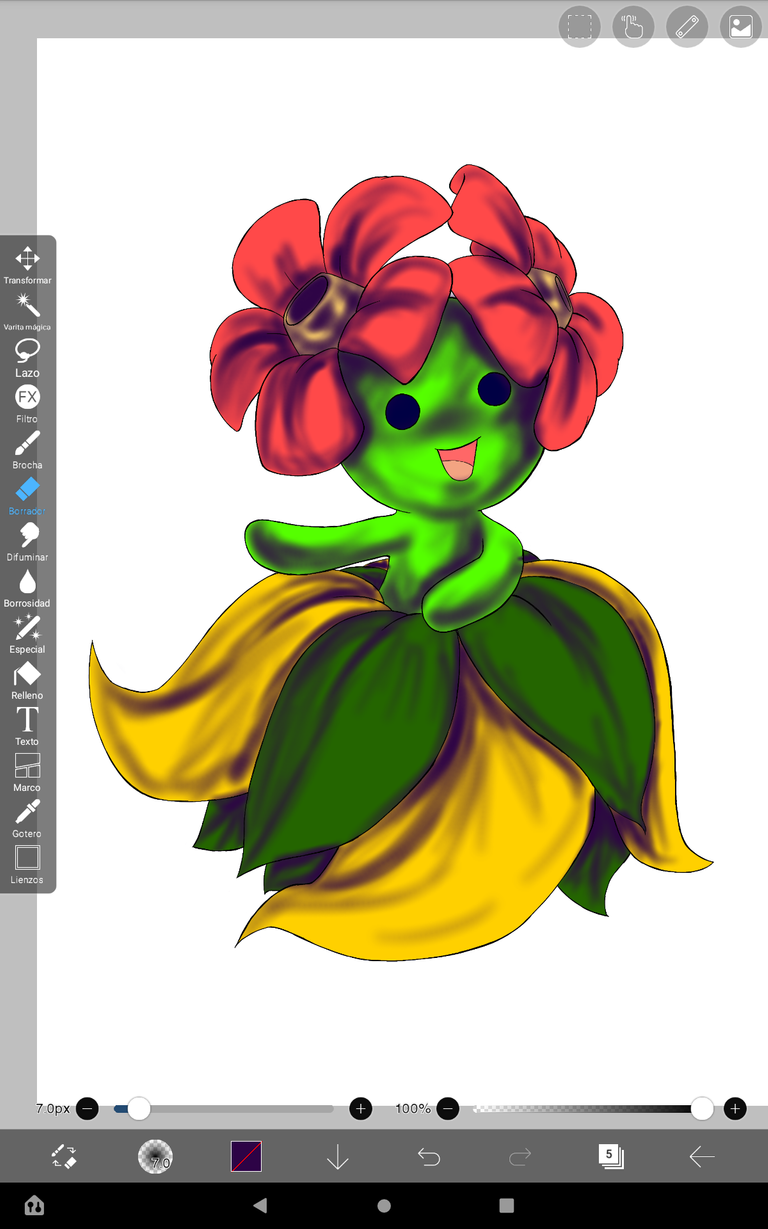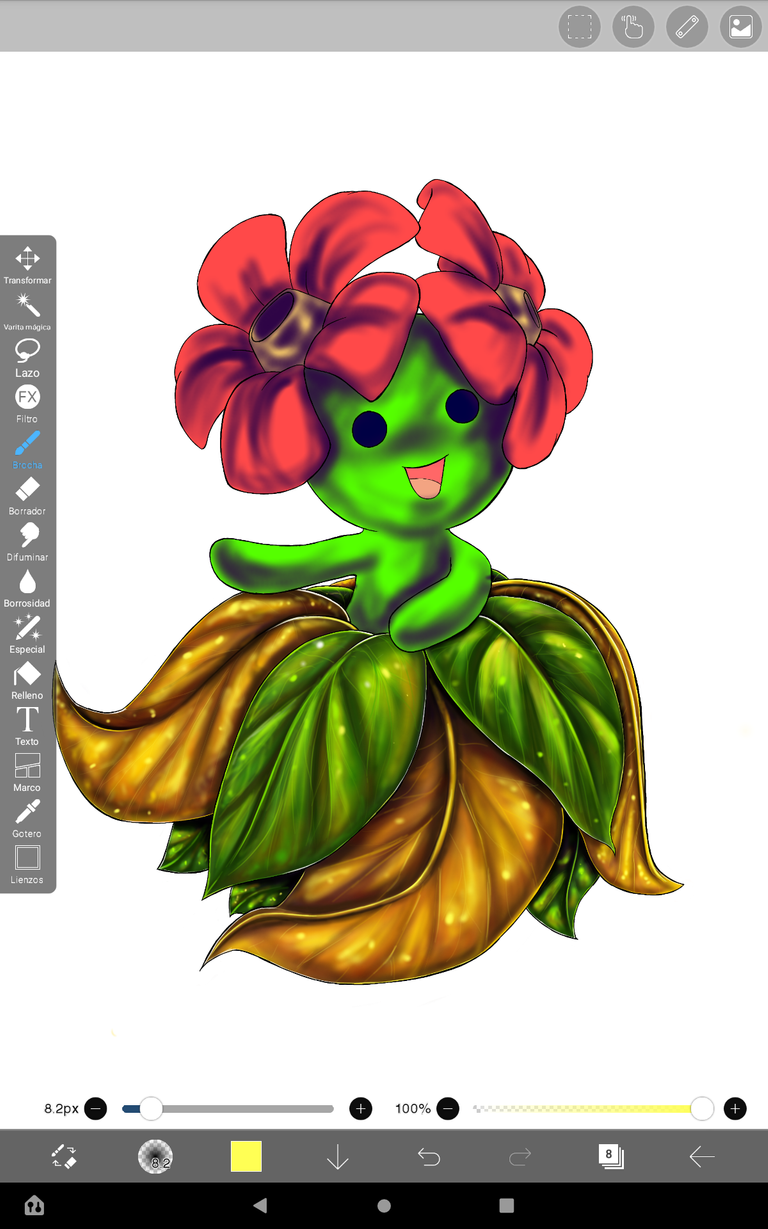 ---
Detalle el cuerpo de bellísimo con tonos verdes distintos a sus hojas, después detalle las flores de su cabeza con colores entre amarillo y anaranjado, para luego detallar sus ojos y boca.
I detailed the body of bellissimo with green tones different from its leaves, then I detailed the flowers of its head with colors between yellow and orange, and then I detailed its eyes and mouth.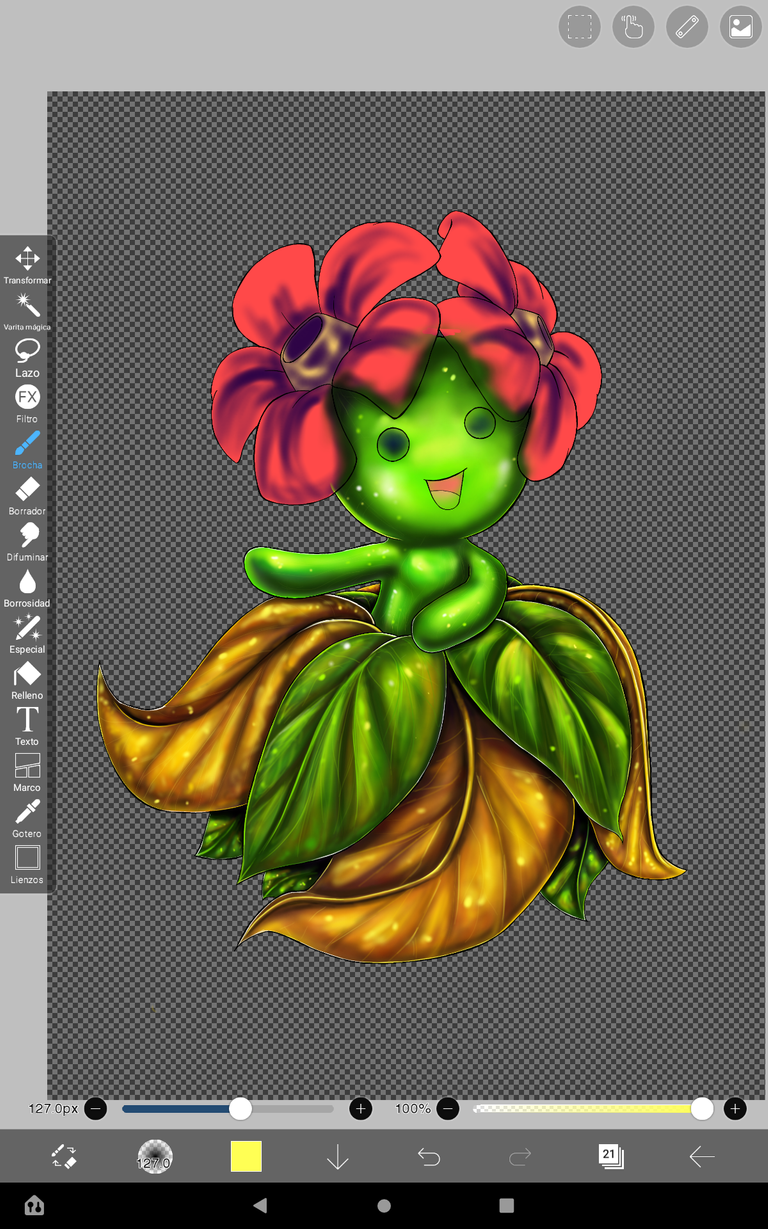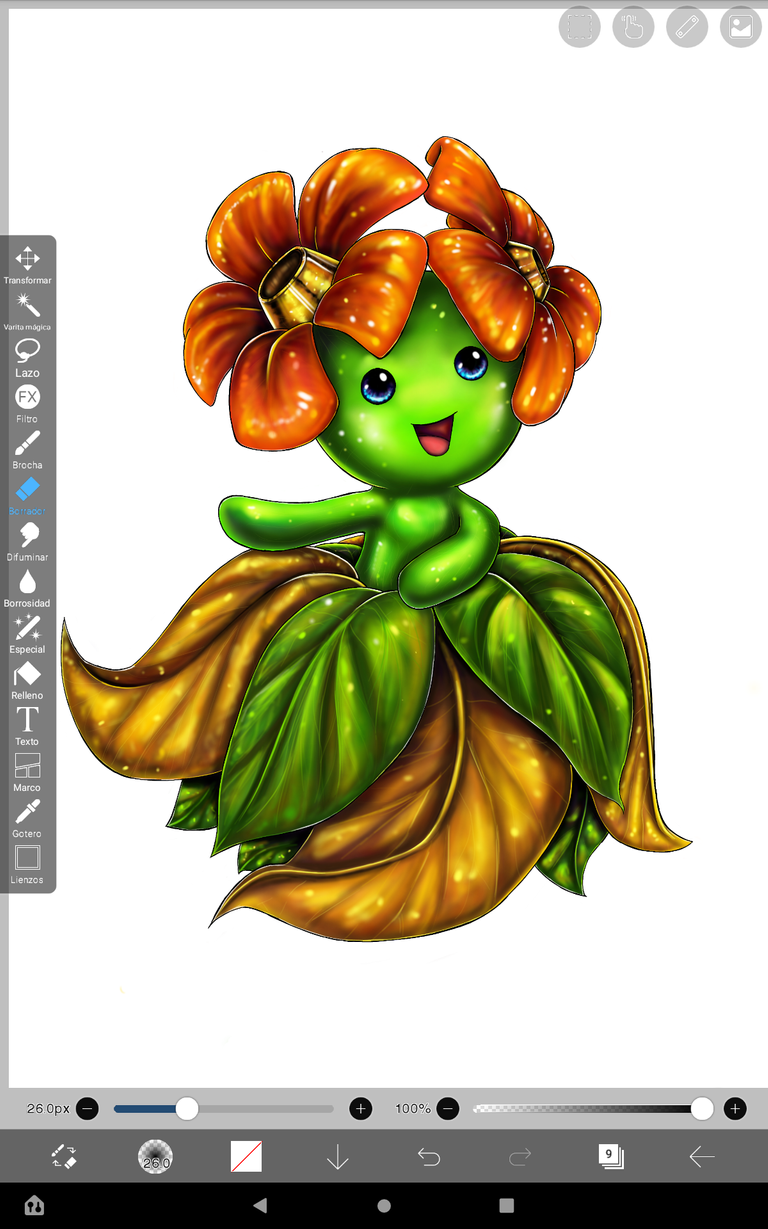 ---
Empecé detallando la parte trasera del fondo, haciendo los troncos y usando colores cálidos, para después empezar a detallar en una nueva capa los pétalos y flores que están frente a bellossom, culminando así con el procedimiento.
I started detailing the back part of the background, making the trunks and using warm colors, to then start detailing in a new layer the petals and flowers that are in front of bellosom, culminating the procedure.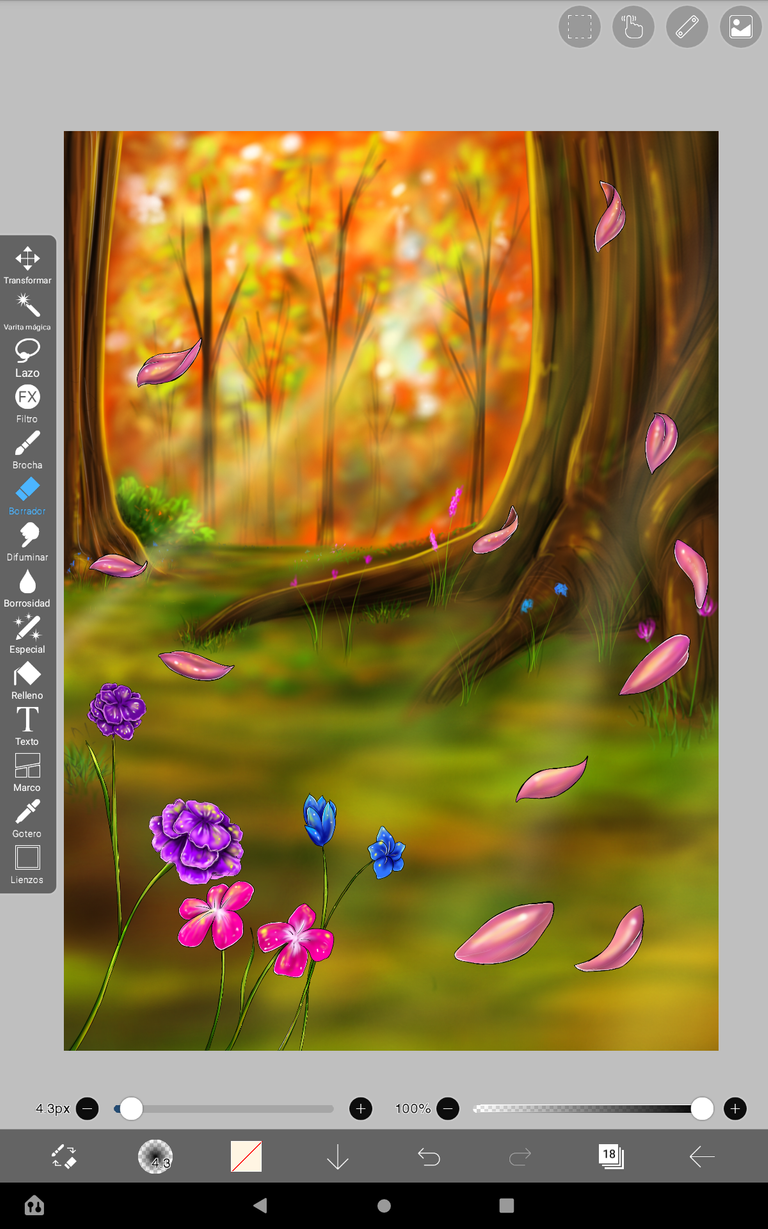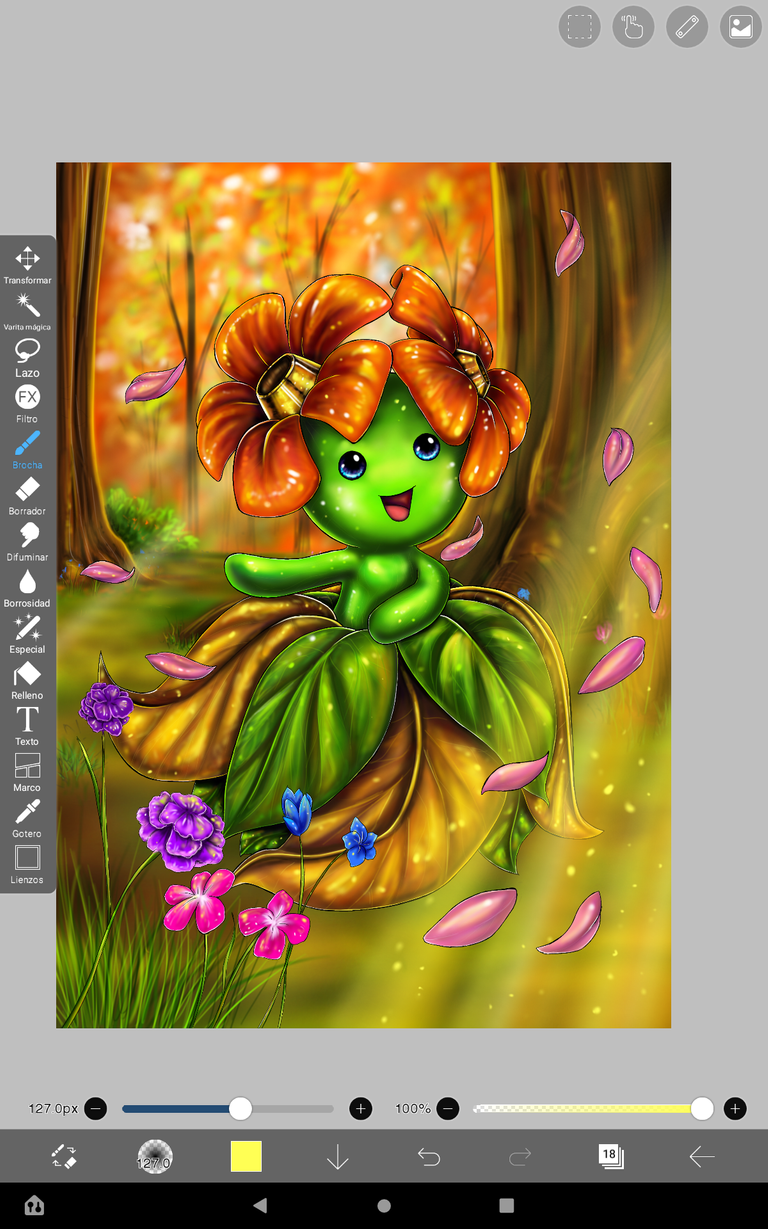 ---

Hacer estas ilustraciones me hace recordar cuando compraba las tarjetas de pokemon y las coleccionaba, además siempre quería hacer mis propias ilustraciones de mis pokemons favoritos. Me gusta mucho como quedó bellossom en esta ilustración, próximamente haré al resto de su forma evolutiva para así ir creando mini colecciones de cada uno, espero les haya gustado este dibujo.
Making these illustrations reminds me of when I used to buy pokemon cards and collect them, plus I always wanted to make my own illustrations of my favorite pokemon. I like very much how bellossom was in this illustration. Soon I will make the rest of his evolutionary form to create mini collections of each one, I hope you liked this drawing.
Los invito a visitar mi perfil 👉🏼@afa.hb03, donde diariamente comparto los distintos dibujos e ilustraciones, además del distinto material que realizo por encargos.
I invite you to visit my profile 👉🏼@afa.hb03, where I daily share the different drawings and illustrations, in addition to the different material that I make by commissions.
✨🌟✨
✨🌟✨
✨🌟✨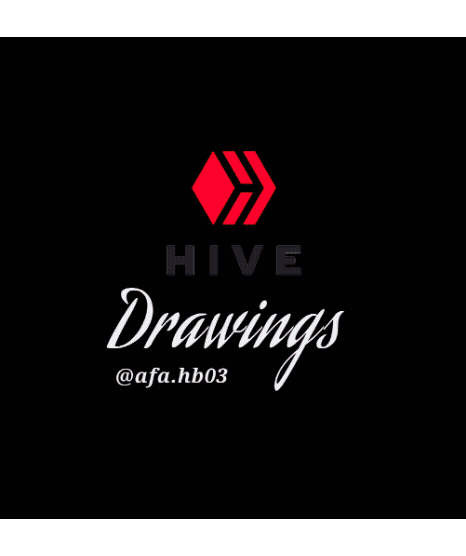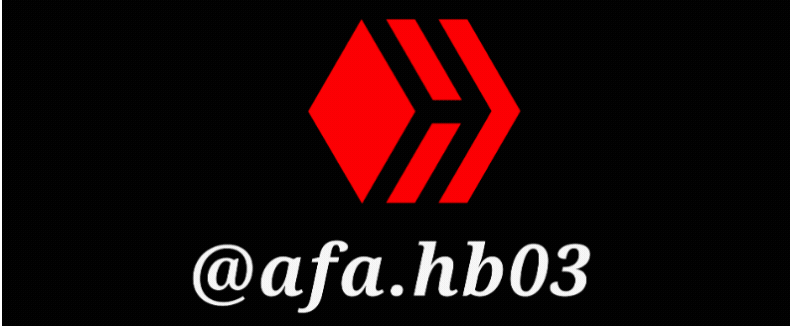 ✨🌟Gracias por leer, espero les guste y hasta una próxima publicación🌟✨
✨🌟Thanks for reading, I hope you like it and see you next time🌟✨
---
---