GETTING READY TO CELEBRATE A MILESTONE ON HIVE? - AFRI-TUNES CONTEST ANNOUNCEMENT
---
WELCOME TO AFRI-TUNES COMMUNITY
A community open to all musicians all over the world, to share and enjoy African music.
---
Do well to subscribe to our community to share and enjoy your quality African Tunes.

Click here to be re-directed to Afri-tunes Community
---
A MILESTONE ON HIVE: AFRI-TUNES WEEK 10
---

YES OOOO!!!
Afri-tunes will be celebrating her 10th week on Hive - a great milestone to the Afri-tunes Community.
---
In view of this event, we shall celebrate it in a unique way.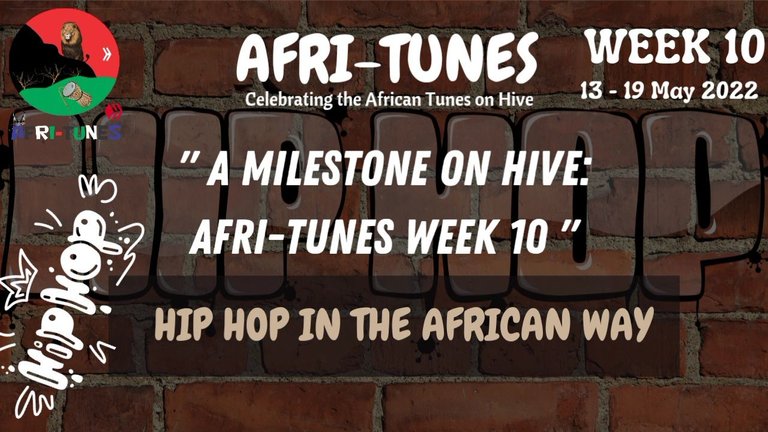 O yes, you heard it right!
HIP-HOP IN THE AFRICAN WAY
We invite everyone to be extra creative as we celebrate this great event.
---
For the 10th week, we are called to be creative to partake in this Contest celebrating our great Milestone.
---
For valid entry on the Contest
---
☆ Subscribe to Afri-tunes Community,
☆ Compose a hip-hop song (in an African way),
☆ Write out your original composed lyrics in your post,
☆ Express your music by singing or playing an instrument,
☆ Upload Videos via Threespeaks,
☆ Post in Afri-tunes Community,
☆ Use the unique tags of the event
● #afri-tunes
● #afrwk10
● #music
● #contest
☆ Include "AFRI-TUNES" in your title.
☆ Say your username and the title of the song you wish to present before you begin.
☆ Post your videos within tomorrow, 13th May 2022 by 00:00 and next week Thursday, 19 May 2022.
☆ Share only ONE ENTRY.
---
However, if you can't participate in this contest, you can share and express your favourite tunes through any of the following styles unique to Africans:
Afro-beat
Afro-Jazz
Highlife
Makossa
Soukous
Sebene
Fuji
Tungba
Juju
Ogené
Apala
Palm Wine Groove
and many others!!! 🔥
---
Always remember to spread the love, the calmness, the smiles, the culture, the songs and the dance associated with African tunes.
❤
---
CONTEST REWARD
---
The winner will be selected based on the originality of the composition, the arrangement of meaningful lyrics and the presentation of song (vocal or instrument playing).
The winner of the Contest will win the following prices:
5 HBD
5 LEO - native token of Leofinance.
1000 lvl - native token of @psyberx
The two runner ups will win:
2nd - 2 Hive
3rd - 2 Hive
---

You can use #beatzchain hashtag in your Afri-tunes post in order to earn beatz token. Beatz token is the native token of Beatzchain community.
This is a community for rappers, music producers and roaring fans who all can come together, interact on the Hive blockchain and earn cryptocurrency for your work!!
Special thanks to @polarmystro for making this collaboration possible. Subscribe and learn more about the Beatzchain community @hive-123620.

---

You can also use #jahm hashtag in your post to earn Jahm token. Jahm token is the native token of ReggaeJAHM community.
ReggaeJAHM is a place for lovers of Reggae, Hip Hop, Caribbean Culture & IRIE vibes.
Special thanks to @dmilliz for making this collaboration possible. Learn more about the ReggaeJAHM community @hive-183952.

---
We hope to receive more collaboration, support and sponsorship in order to facilitate the growth of this project.
---
We also appreciate all our supporters: @samostically @draysax @saxoenny @davidbolu34 @chosenfingers @obaro @mayorkeys @heskay @daniky @mistural @ijohnsen @temibot @ovey10 @jaydr, @polarmystro, @cammy-cardo @onos-f, @simeonvincent, @raytonix @benii @zeetunes @magicfingerz @ernesto6402 @marybello @trojan1 @maby-tunes @iyedrumz @nickzy @vheekthorjay @stephanovah @dprincy @walexwhy @joshuabbey @darlingtony @blezedoh
@toubie @ladymwatsi @jayblak @oluwatobiloba @ebingo
---
Let's Spread the love, the calmness, the smiles, the culture, the songs and the dance associated with African tunes.

---
If you love this project do well to comment, reblog, upvote, tag one or two friends and support us in any way!!!
Finally, if you want us to tag you so that you don't miss the compilation of this contest and other episodes of every week please do well to inform us in the comment section. If you'd also like to be removed from the tag list, please do inform us as well.
---
---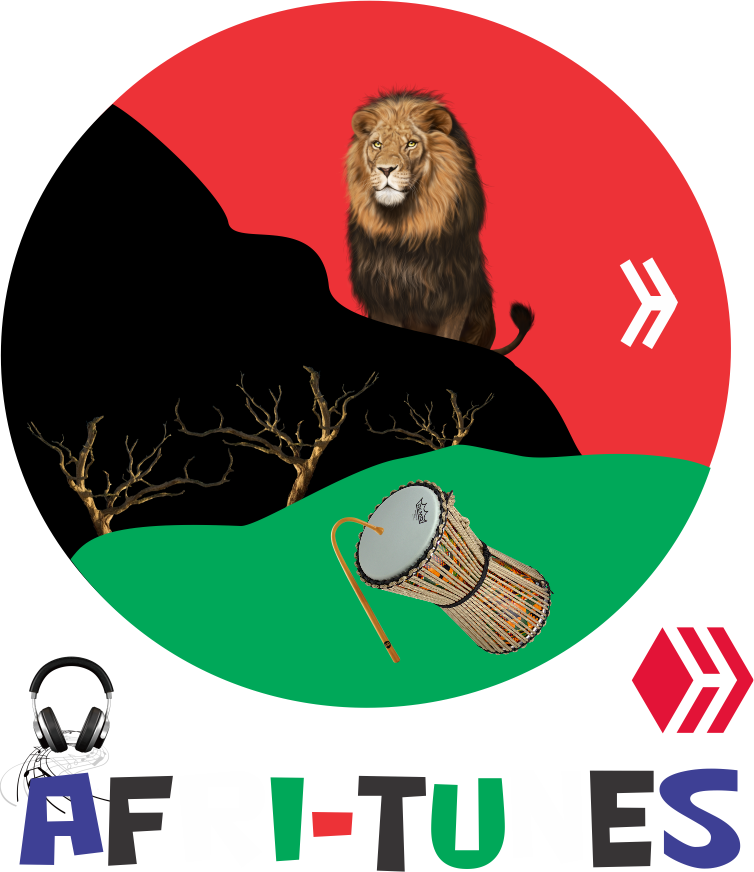 ---
---
---