AFRI-TUNES WEEK 23 | COMPILATION VIDEO + ENGAGEMENT REWARD
---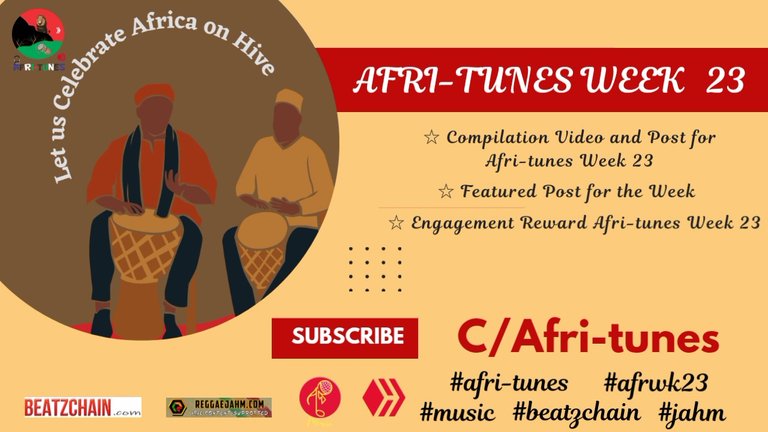 ---
Great Hiveans!
Great Music Lovers!
We Greet you oooooooo!
---
WELCOME TO AFRI-TUNES COMMUNITY
A community open to all musicians all over the world, to share and enjoy African music.
---
Do well to subscribe to our community to share and enjoy your quality African Tunes.

Have you watched our video mix and compilation for Afri-tunes (Week #23) above? 😉
If you haven't, please sit back, relax and watch!
Ooo, lest I forget! Make sure you drop a comment, reblog, upvote or support this baby-community 👶 anyway you can 😊
We are also calling on Musicians; singers and instrumentalists, who love African tunes to join us in making this project a wonderful one.
Let us make every Hivean stay glued to their phones everyday; smiling, nodding heads, dancing and vibing to the African Tunes.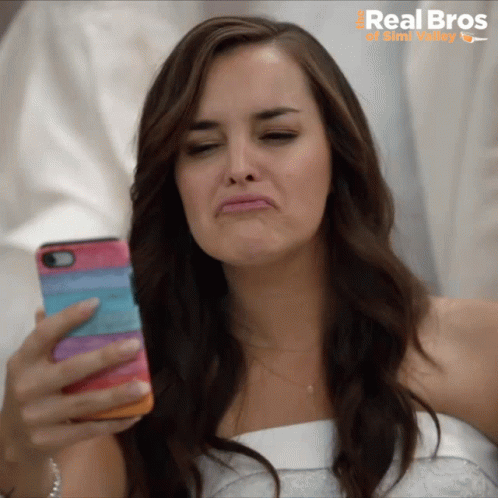 (Powered by tenor.gif)

---
ENTRIES FOR AFRI-TUNES WEEK #️⃣2️⃣3️⃣
---
The 23rd Week of Afri-tunes Event on Hive began on August 11th and ran through August 18th. This was a week full of Soul, life and groove. We had twenty-tw0 (22) wonderful entries for this week
Among these twenty-two entries, here are seven selected entries which were used in the compilation video
---
ARTIST OF THE WEEK 💫
---
Amongst all our wonderful and talented artists who produced amazing entries on Afri-tunes Week 23 event, we are pleased to announce that @sleemfit will be the artist of Week. His post will be featured among the Afri-tunes Community's pinned posts for the Week.
COMFORTER'S SONG BY JEREMIAH GYANG FT ÀSÁ by @sleemfit
@sleemfit presents a beautiful piece of an evergreen record by the Nigerian singer-songwriter, multi-instrumentalist and record producer "Jeremiah Gyang" featuring ASA, titled "Comforter's song."

---
AMAZING ENTRIES FOR AFRI-TUNES WEEK 23
---
Tari cover by meyateingi by @meyateingi
In her first appearance on Afri-tunes Community, @meyateingi presents a song by Mera Owili titled tari which means "Love." The song speaks about the unconditional and immeasurable love of God.
---

Afri-tunes #23: You Are Yahweh By Steve Crown (Cover) By Khaleesii by @khaleesii
Being inspired in the act of worship, @khaleesii presents a cover of one of her favorite worship songs titled, "You are Yahweh", by Steve Crown.
---

FOREVER BY GYAKIE (COVER) by @hopestylist
@hopestylist presents a love song a Ghanaian artist named Gyakie, the title of the song is Forever.
---

EXCESS LOVE BY MERCY CHINWO by @ernesto6402
@ernesto6402 presents a Highlife version of the popular Nigerian praise tittled Excess Love by MERCY CHINWO.
---

ALCOHOL BY JOE BOY| (KEYBOARD AND PIANO COVER) BY @MAGICFINGERZ by @magicfingerz
@magicfingerz presents a cover of a core Afro beat by one of Nigerias finest hipop artists by the name of Joe Boy, tittled Alcohol.
---

African R&B flows: Asa by @davidbolu34
@davidbolu34 gives an improvised guitat play of a popular Nigerian hiphop music flow by Asa, "Eye Adaba." He creates lovely melodies with his guitar.
---



---
ENGAGEMENT REWARDS FOR WEEK 23
---
FIRST ENTRY REWARD: @sholex94 will receive 2 HBD for making the first valid entry on Afri-tunes week 23.
---
REWARD FOR POST WITH HIGHEST ENGAGEMENT FROM UNIQUE COMMENTERS: @hopestylist wins the artist with the highest engagement from unique commenters.
---
REWARD FOR PARTICIPANT WITH HIGHEST ENGAGEMENT ON OTHER AUTHOR'S POST: @sholex94 wins the participant with highest engagement on other author's post, and will receive 2HBD. He records a 22/22 author visits.

(Bonus) @maryjacy will receive 1HBD for coming second in the engagement race with a difference of 1. She records 21/22 author visits.
---

---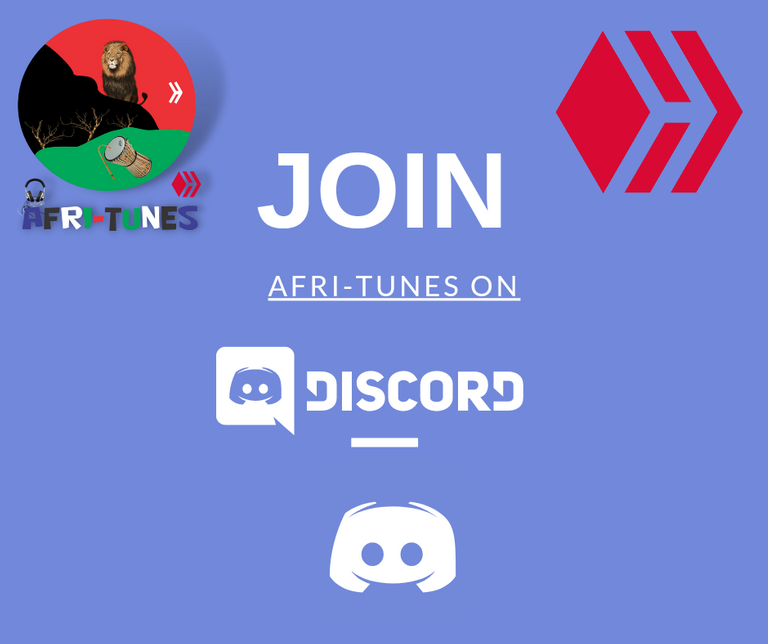 Click on the image above to join Afri-tunes Discord Channel
---

---
APPRECIATION
---
We appreciate the @music-community team, Beatzchain Community team (through @polarmystro), ReggaeJAHM Community team (through @dmilliz) the @threespeak team, the @ocd team, @recording-box and all those who support this project in one way or the other.
---
We hope to receive more collaboration, support and sponsorship in order to facilitate the growth of this project.
---
We also appreciate all who participated in Afri-tunes week 23, all who made their first entries; @meyateingi @ddn688 @gloriaolar and all our supporters.
Let's Spread the love, the calmness, the smiles, the culture, the songs and the dance associated with African tunes.

---
If you love this project do well to comment, reblog, upvote, tag one or two people and support us in any way.
---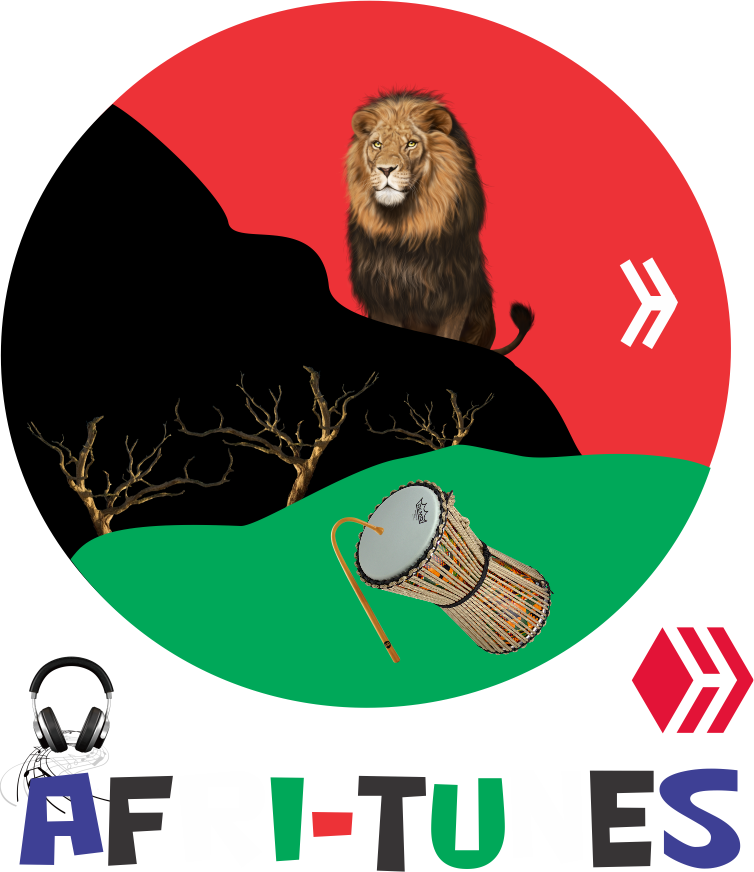 ---
▶️ 3Speak
---
---