Enjoy a Cup of Latte at Cafee FreshRock

---
Hi all my friends, how was your day?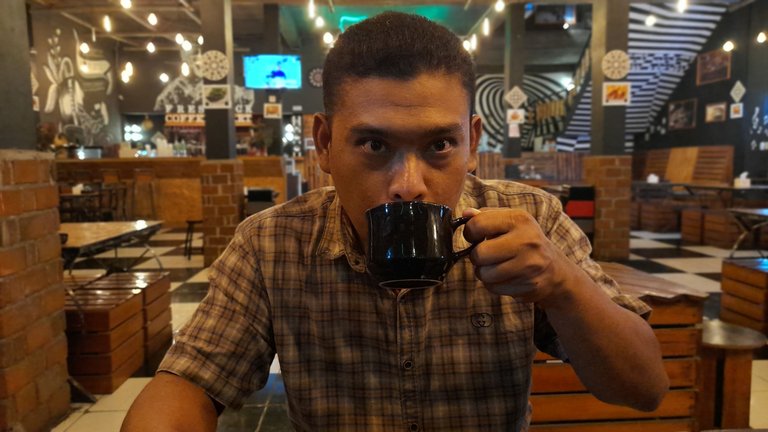 Tonight I will take you to the most magnificent cafe in my city. The entire room of this cafe is very elegant with an American-style exterior and interior design. Relaxing at this cafe is like being somewhere overseas, that's why today I invite you to Fresh rock.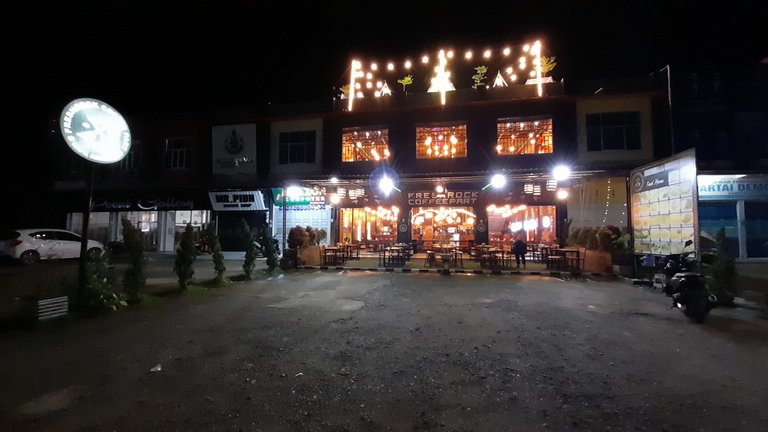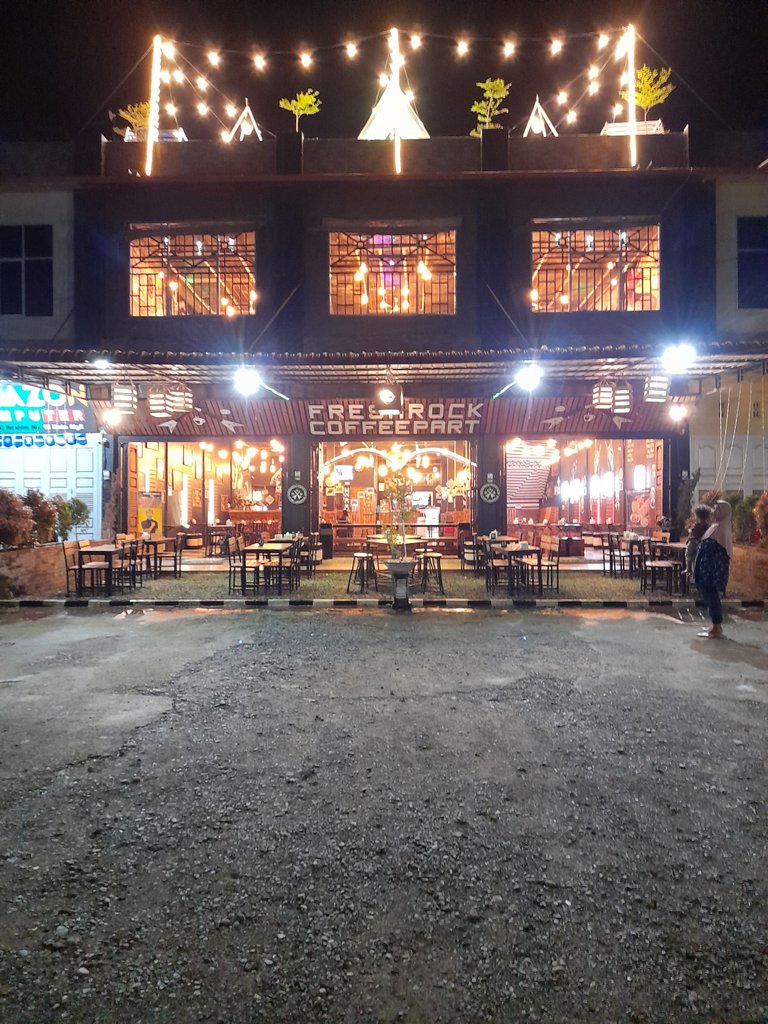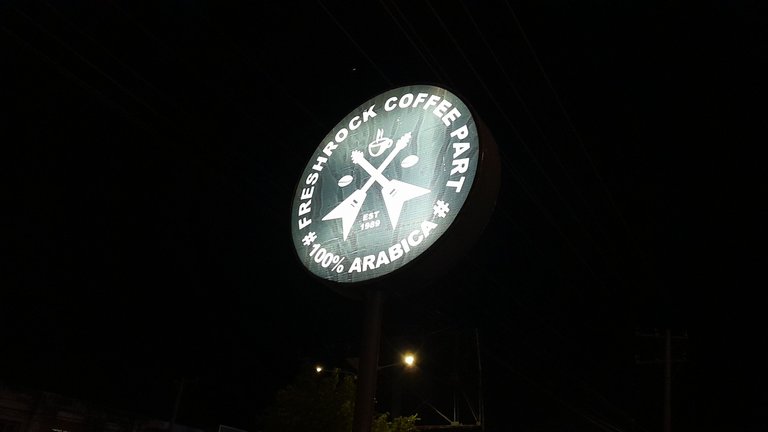 Just sit back and watch, read coffee story tonight, so you can find happiness on a virtual journey in the coffee shop Freshrock.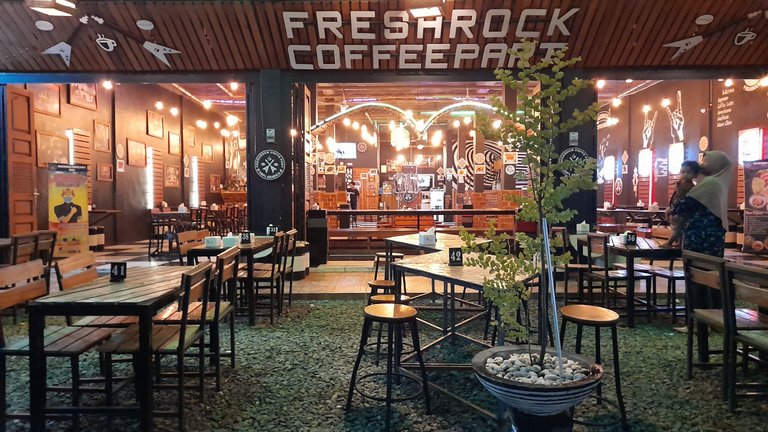 I saw that the food and beverage menu board at this cafe was very different from other cafes, printed with large billboards and displayed on billboards.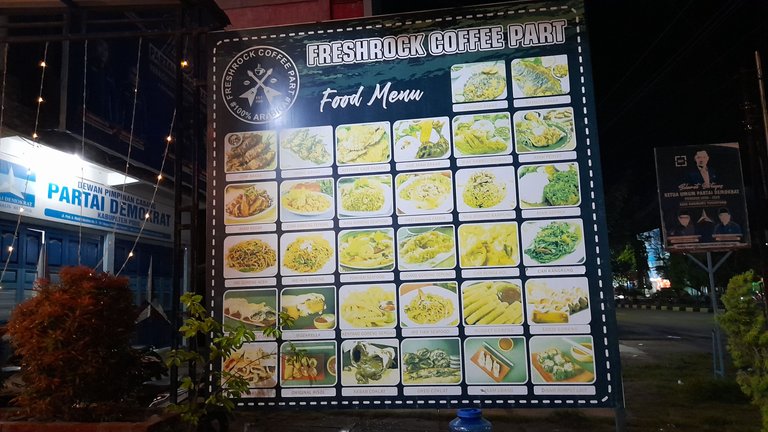 This is a work of art displayed from a variety of very elegant productivity, very beautiful wall pictures. There is something interesting when I capture some photos in this cafe room, are photos of artists, American music bands, and very good photos of coffee beans. For more you can enjoy in my video.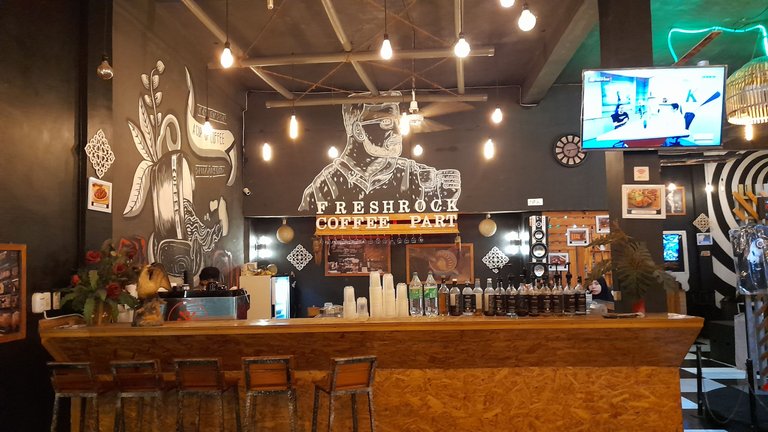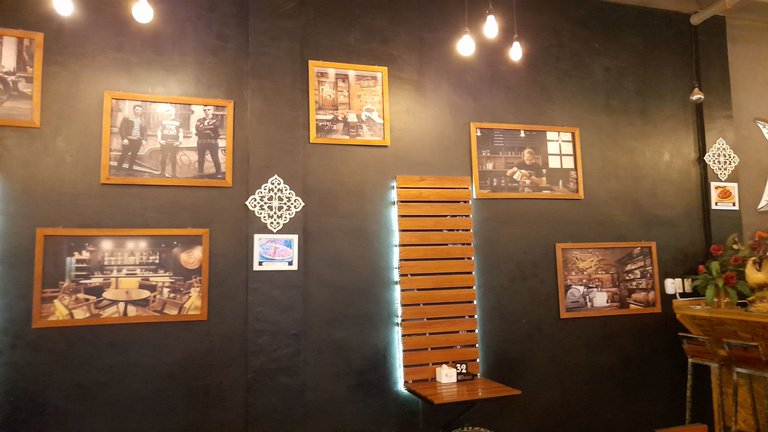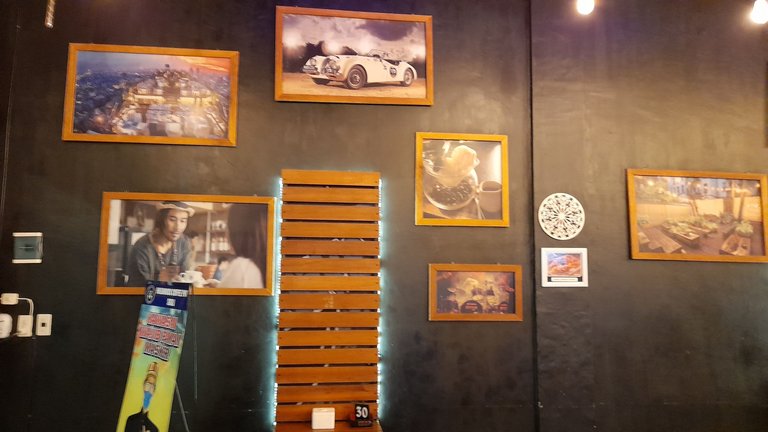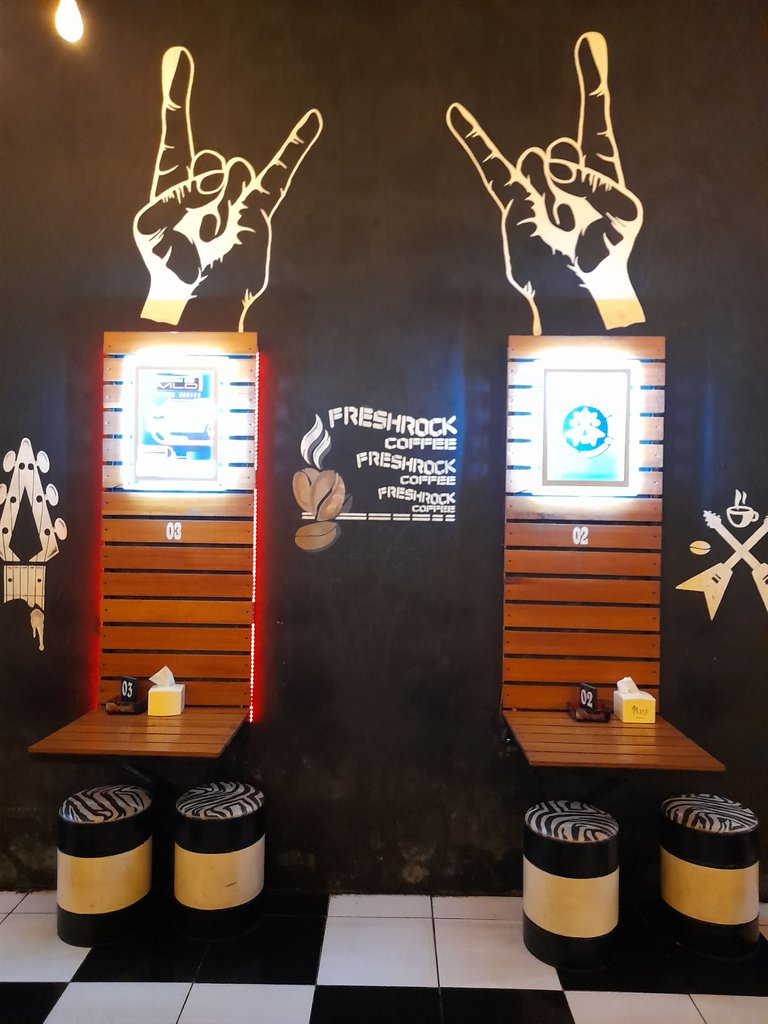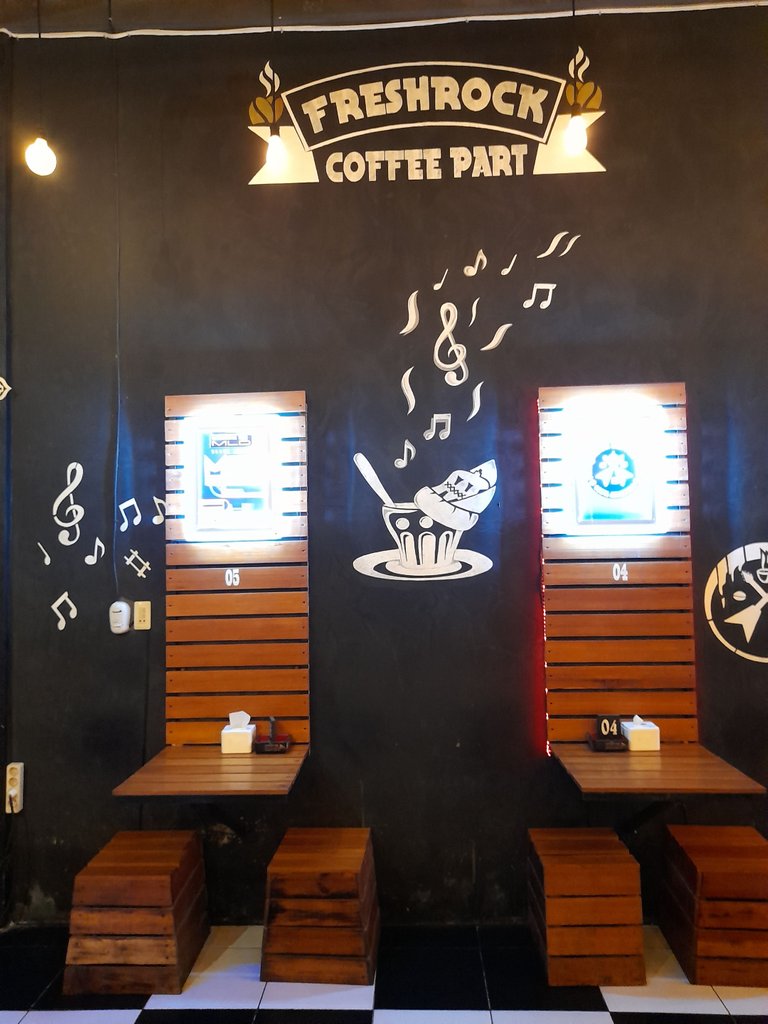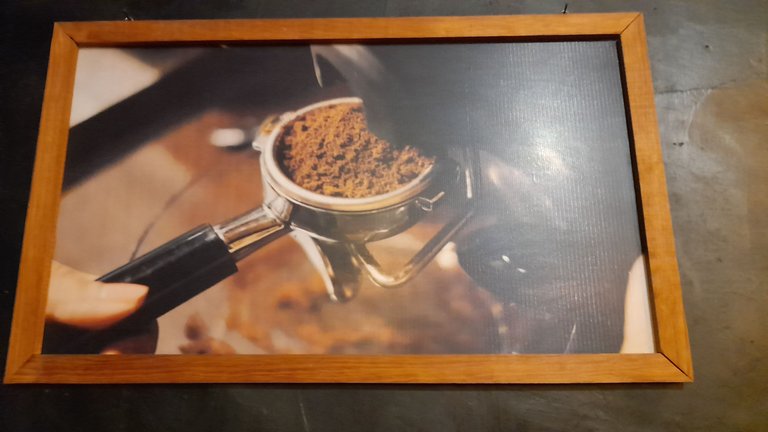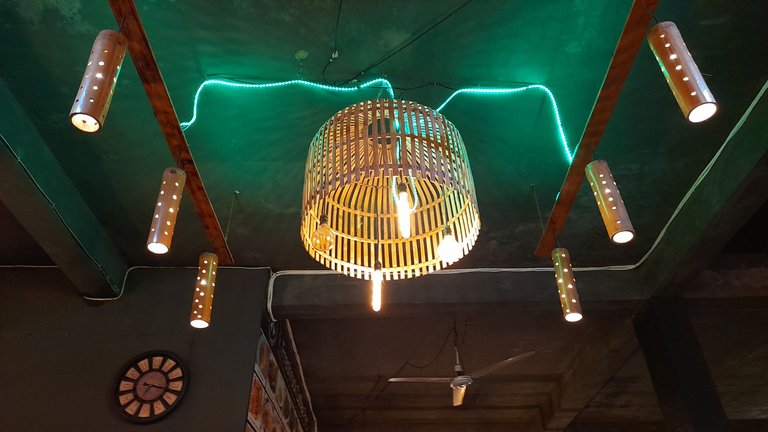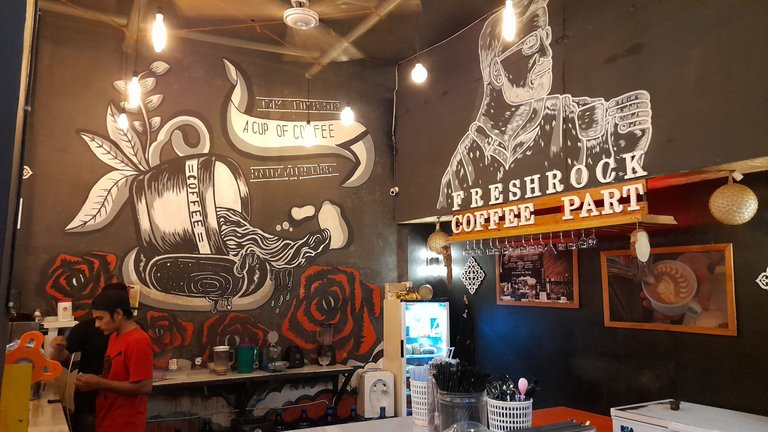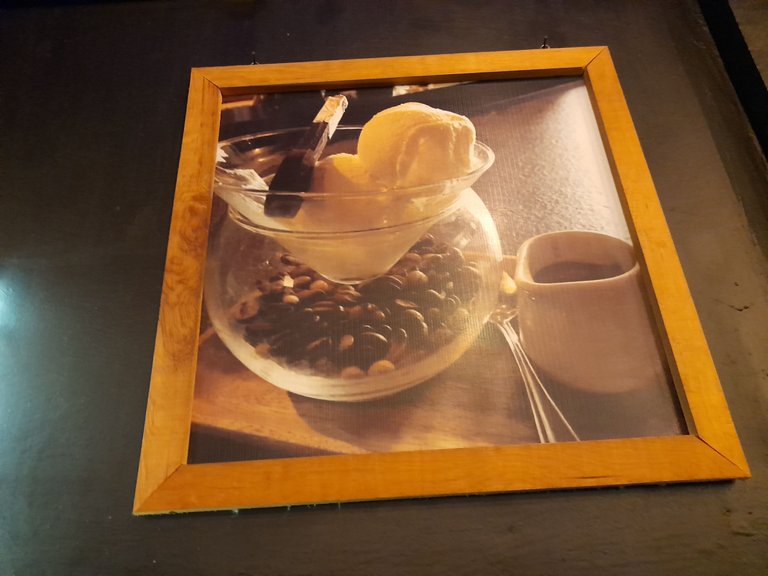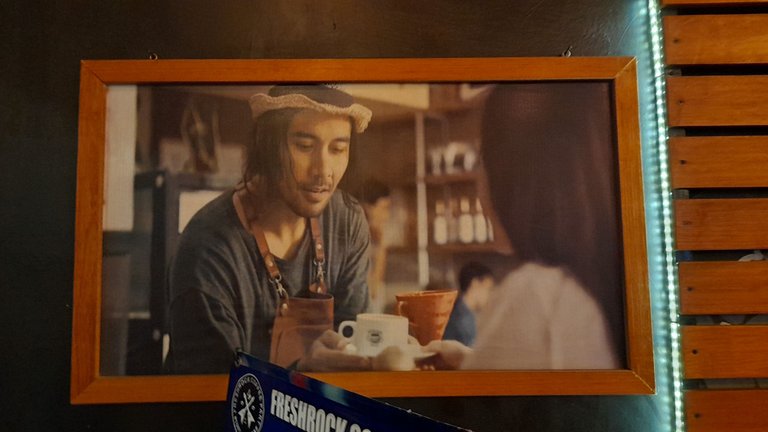 And these are some pictures that I shot from upstairs which are suitable for meeting rooms, there are special seats. Surely this cafe offers convenience for customers.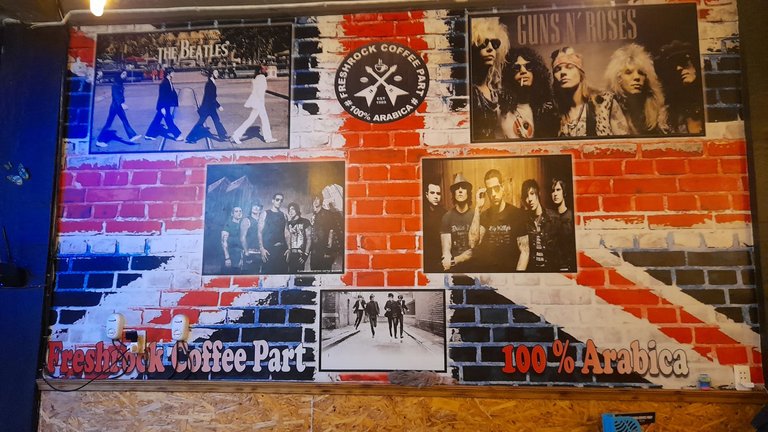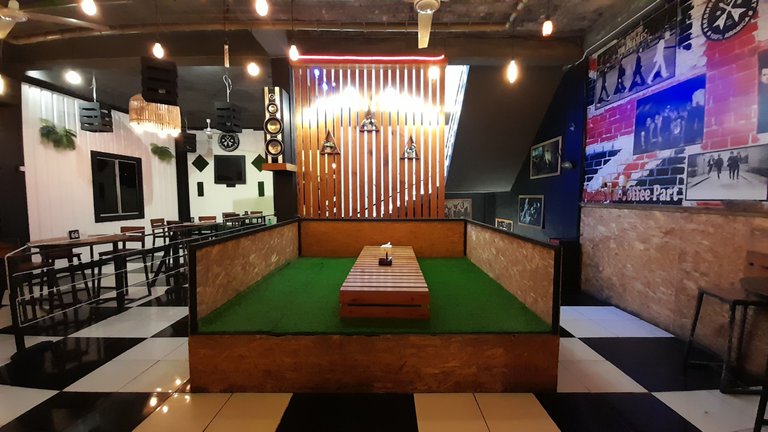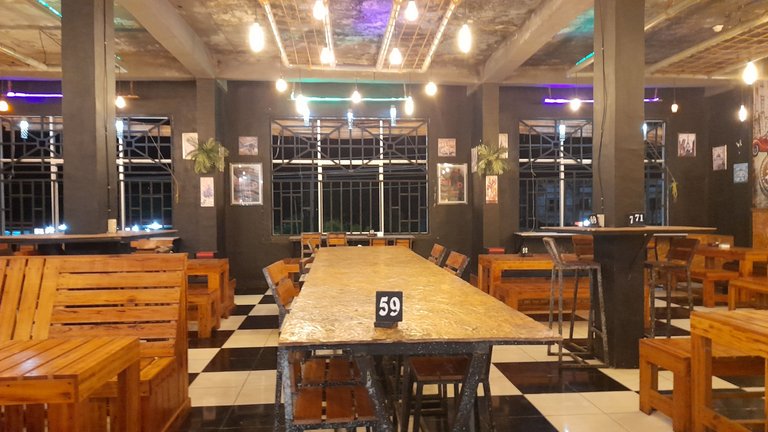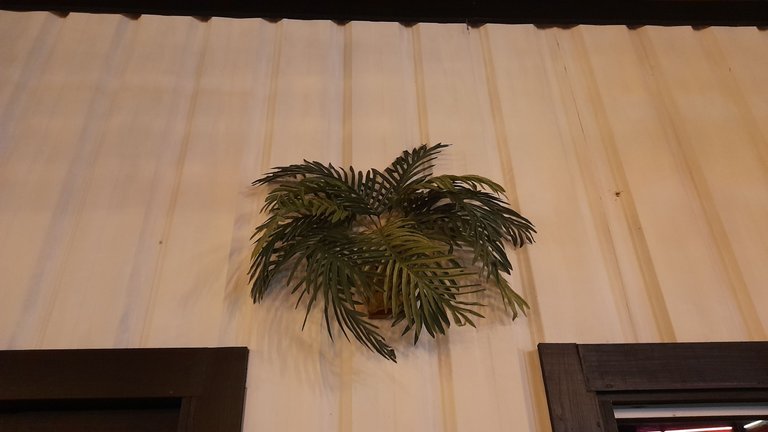 And then I walked to the third floor, where the top room is suitable for relaxing, making love, as well as for a selfie photo session together. I saw three teenagers spending their whole night upstairs. The swish of the wind, and the cool air spoil the users of this room.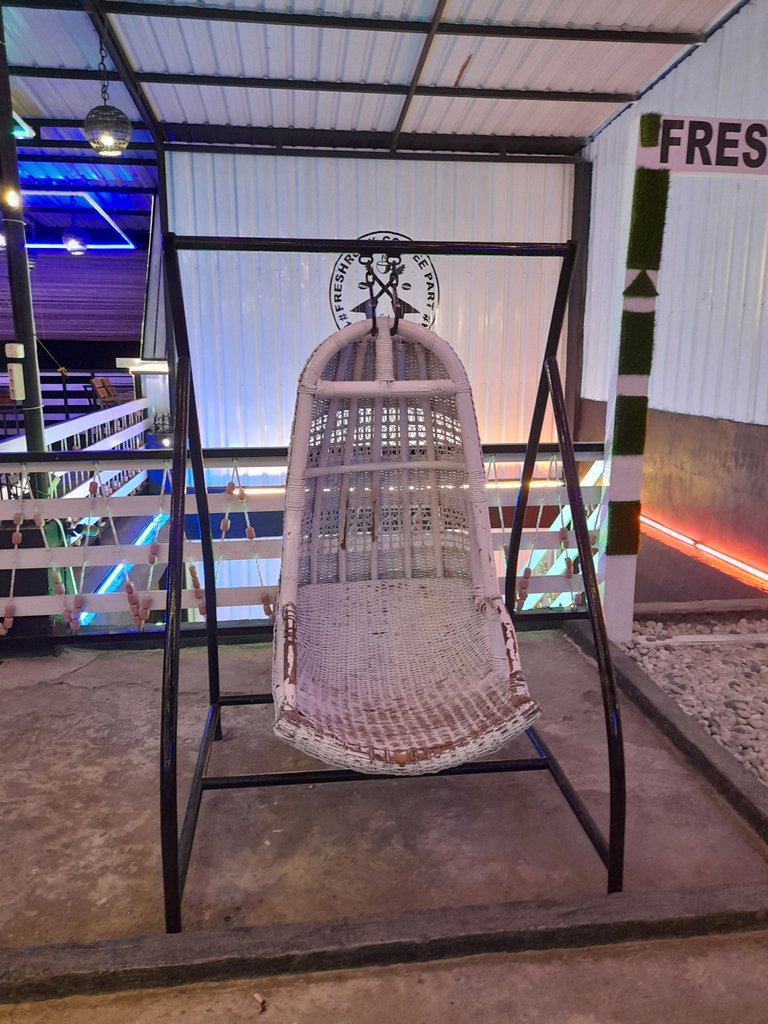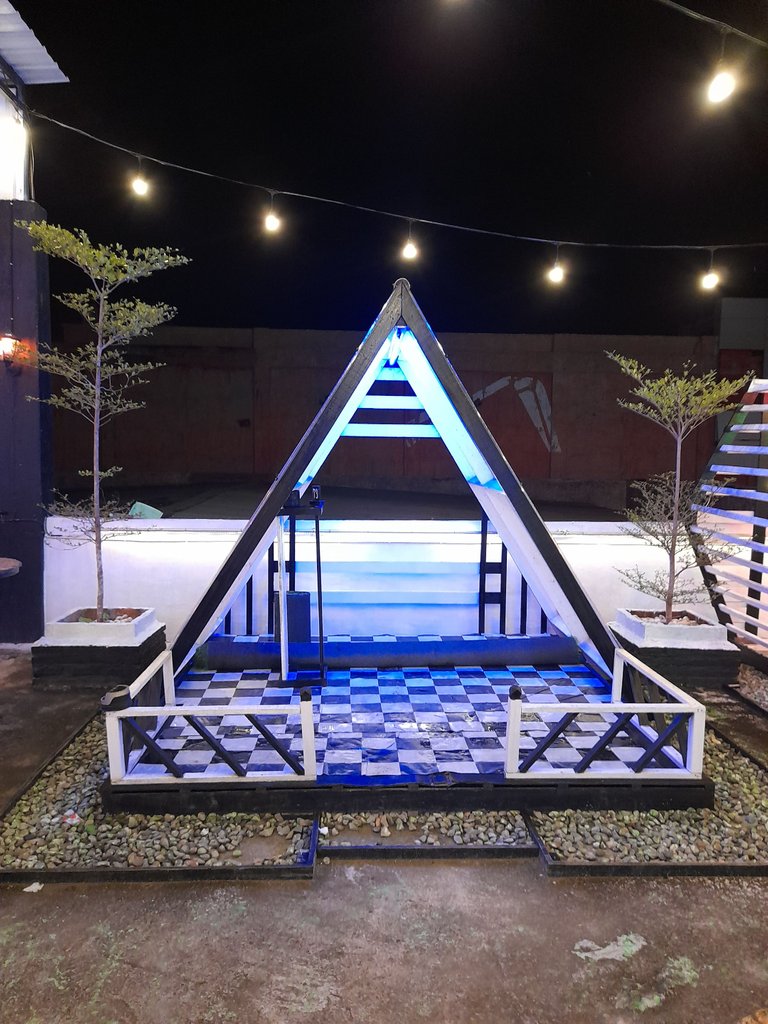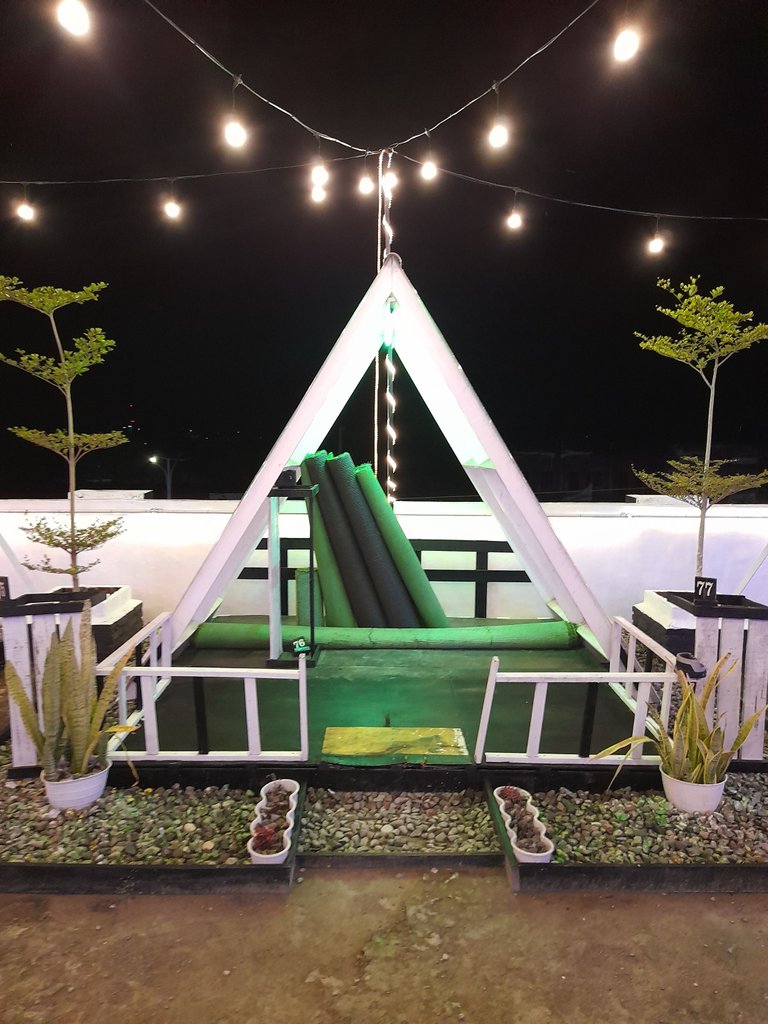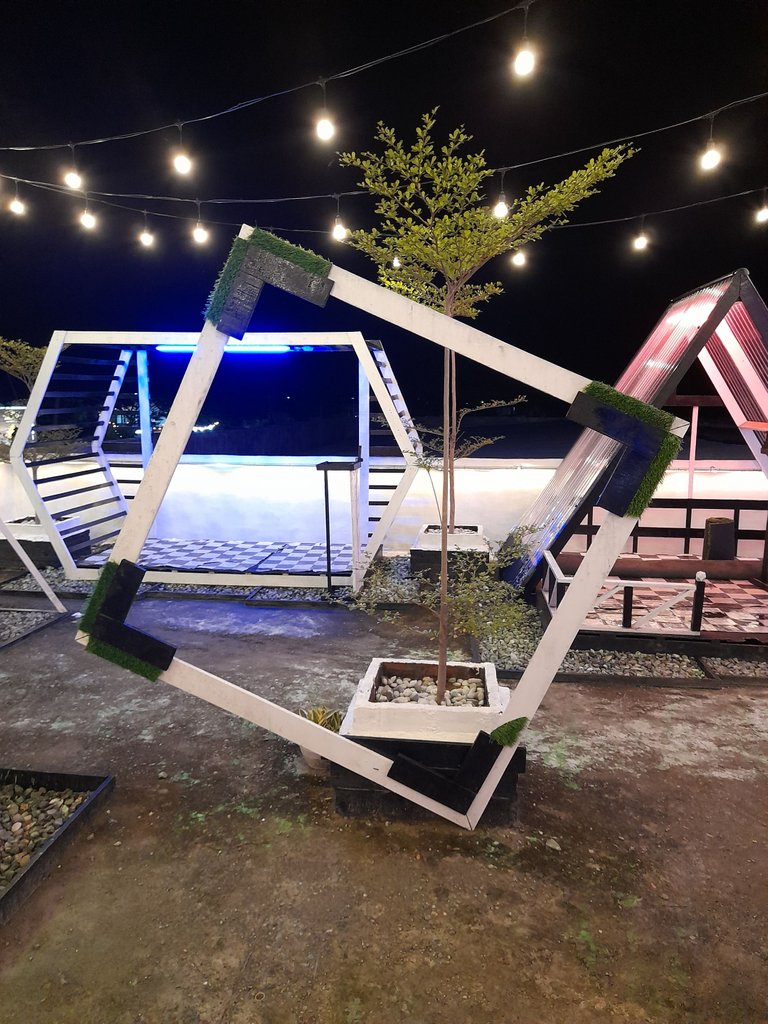 That night, my little family and I were looking for a suitable dinner place for togetherness. Incidentally this cafe is located not far from where we live. So, my wife and I agreed to have coffee here. I ordered a cup of Latte, seafood fried rice and a bottle of mineral water.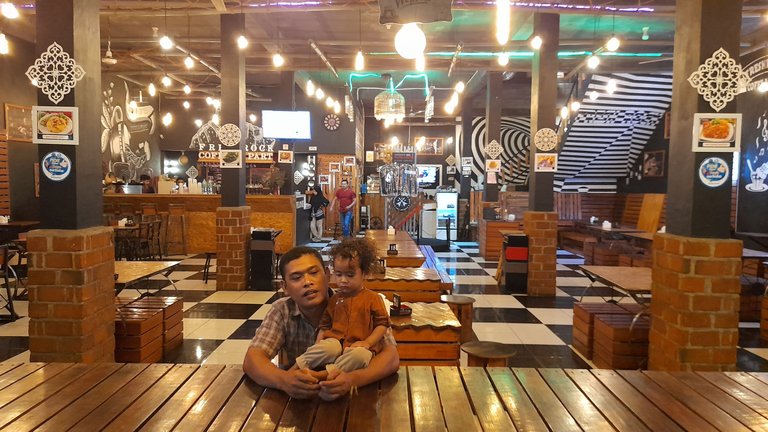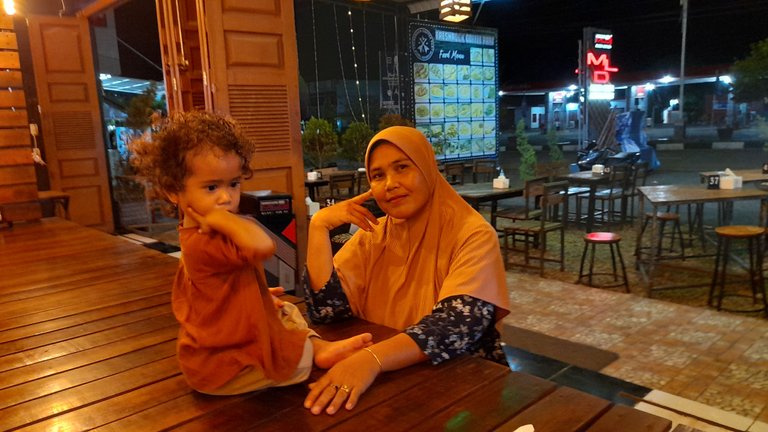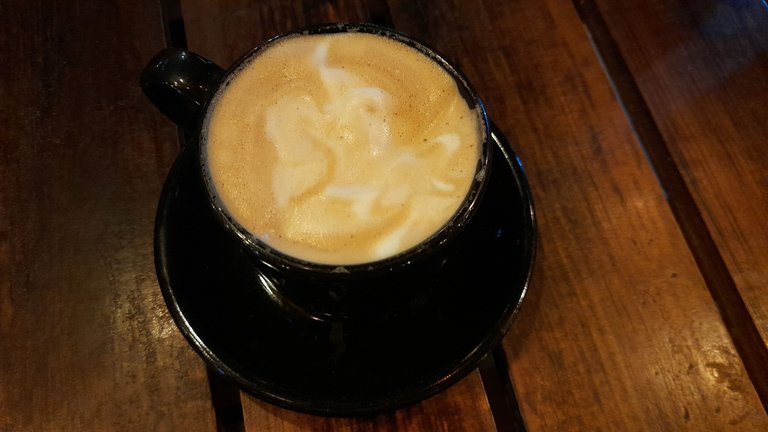 I enjoyed all of them happily, See you again in my next coffee story. Don't forget to follow me so you don't miss my latest coffee post.
**That's it guys, for my post this time. How's your coffee story? **
---
▶️ 3Speak
---
---