The Beautiful Morning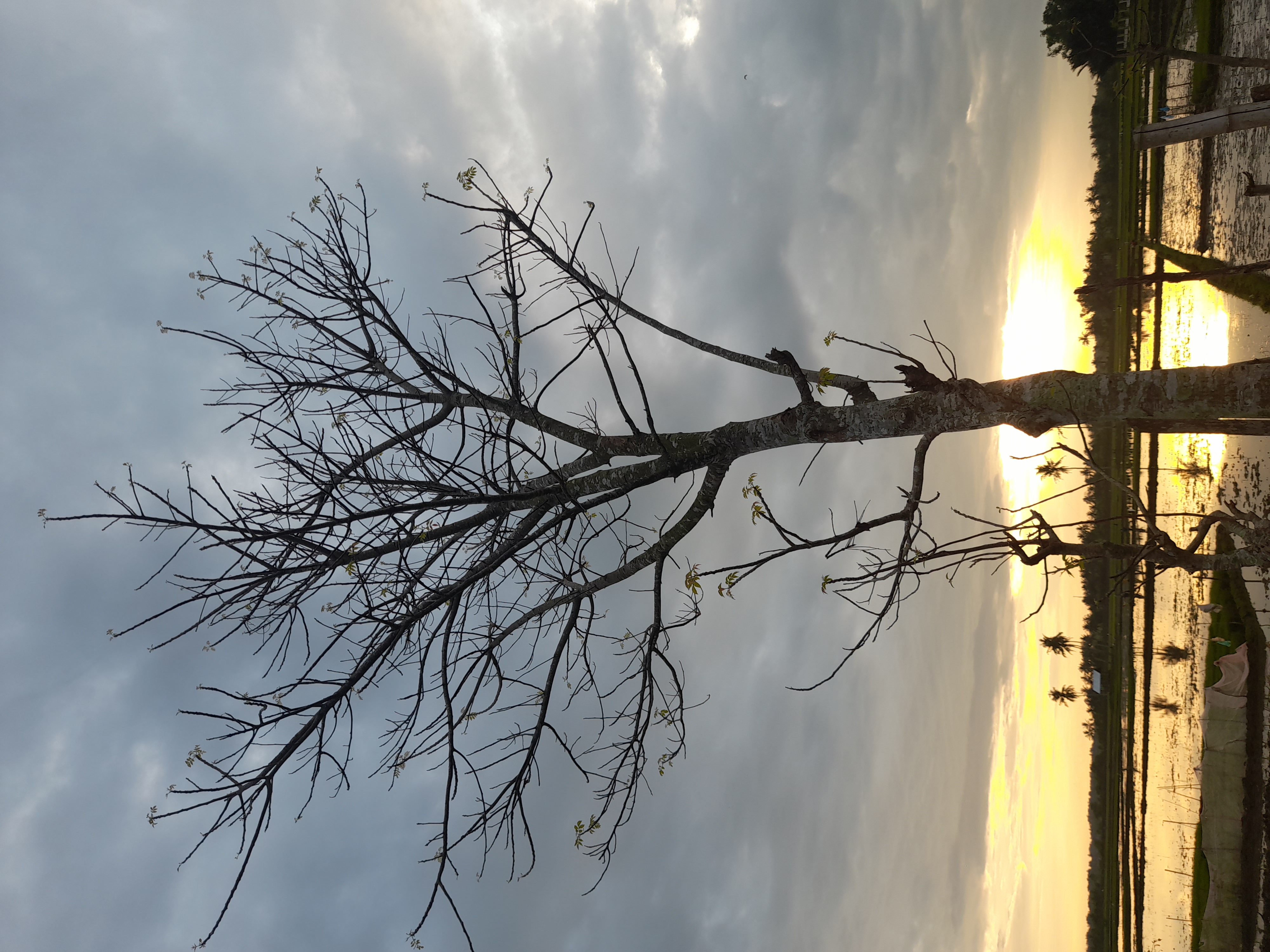 The beautiful morning sun was something I was looking forward to. I always wake up early and shoot it, along with the cool breeze. That breezy is something that is often dreamed of.
This morning I captured a slice of morning with a tree in autumn. The leaves fall on the stalks. Farmers are in the planting season. This is my photo today.
That's all guys, hopefully inspired.
---
---