3 My Favorites Netflix Documentary Crime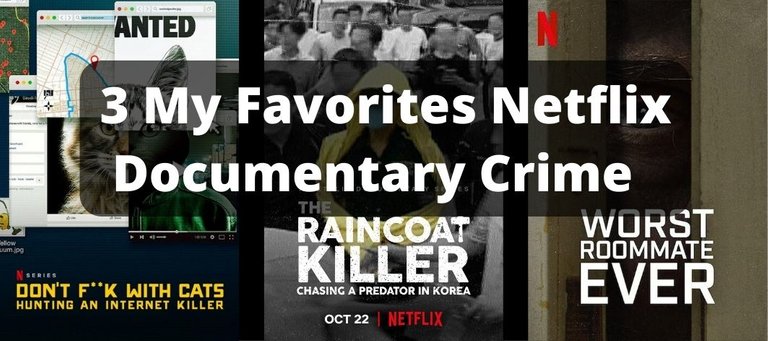 Have you ever watched a Netflix Documentary Series, especially a criminal and murderer series? I did and I love it.
When I get tired of watching Korean series, I switch to watching films or thriller series, but watching the murderer investigation documentary is something different and stimulates my adrenaline. I like reading detective stories, as well as watching movies or series. Like the story of Agatha Christie or the films of Sherlock Holmes, I like scene after scene revealing an incident, especially if there is a murder.
There are certainly many kinds of Netflix Documentary Series, but I'm interested in watching 3 series with the same theme. These three series were recommended by a film reviewer account on Twitter. I had a lot of bookmarked tweets about the series with a similar theme just only I have time to watch it soon.
---
Don't F ** k with Cats: Hunting an Internet Killer (2019) - 3 Episodes
---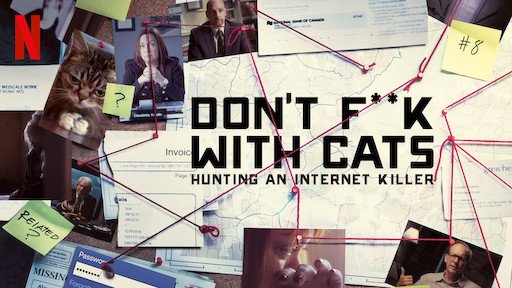 Someone told me, "Have you ever watched this?" Absolutely no. Since someone recommended this series, I just put it on the watchlist on my Netflix account. At that time, I had no intention of watching it, not even the trailer. I thought, from the title, is this a series about cats? Is someone who likes cats? Or is it someone who likes to hurt cats?
Hunting an Internet Killer is explain all of this. There are only 3 episodes that give me goosebumps all over. Finding the killer who uploaded a video of a cat killing anonymously is just as complicated as finding a human killer. And it's real.
This documentary is based on a true story about a serial killer. I once watched a film where a detective said that a human killer must have killed an animal, most often a cat or a dog. Killing a cat is often thought of as a simulation of killing a human. Although different, the adrenaline will be spurred when the killer does this and will become a habit.
Don't F**k with Cats is described as such. At first, the serial killer killed the cat and spread it through the internet with an anonymous account. People who watched and thought the video was terrible then formed groups to look for that person. In any case, killing animals is not justified. After all, cats are pets.
Searching online is even more exciting. I'm sure it's very difficult to find someone unknown to even anonymously upload a video of his cat killing. I don't think that having a cat killed multiple times would potentially lead to something even worse: killing a human.
When finally a video of the same person killing a human being, which was again uploaded anonymously, I was shocked. This already concerns human life and is troubling. We don't know where the killer is. Don't know where he committed the murder. And what's even more terrifying, he can be anyone even someone who looks fine.
---
The Raincoat Killer - Chasing a Predator in Korea (2021) - 3 Episodes
---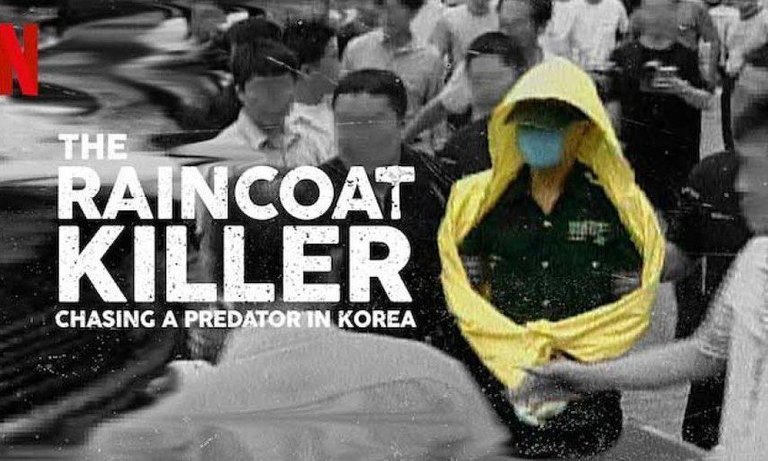 Still, with the same theme, this time coming from Korea. Where a commercial sex worker is rumored to be missing, one after another. Unfortunately, many don't care because most of them are no longer in touch with their family and don't even have close friends. This reason is then exploited by the serial killer. He is good at finding loopholes and ordering girls who look weak and alone.
Although indiscriminate, I was surprised because the killer was killed in his boarding room without even knowing it. As it turned out, he not only killed but also mutilated his victims and threw them in a suitcase.
Honestly, while watching this I was a little nauseous but also surprised by how neat the killings were that the neighbors didn't know what they were doing. One thing I noticed was that he always wore a raincoat so that his figure was not caught by CCTV cameras. And this is one of the most brilliant modes to cover his tracks.
In 3 episodes, the killer did not dodge when questioned by the police. He just casually answered everything without guilt.
---
Worst Roommate Ever (2022) - 5 Episodes
---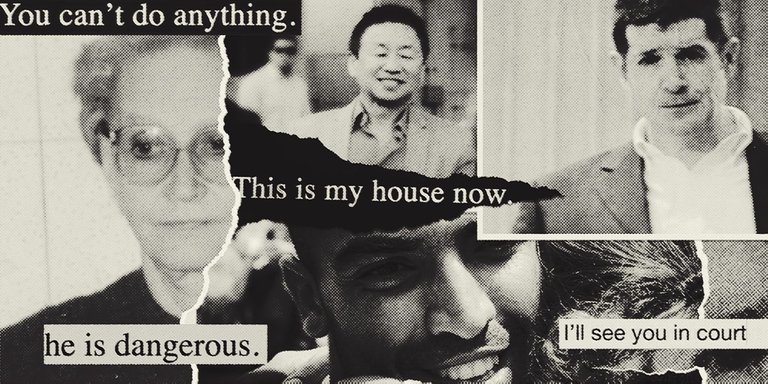 It's not only about the murderer, but it's also about the criminal.
In 5 episodes, we can watch 4 different stories but still in one bowl. It's all about roommates. I love the first episode "Call Me Grandma". It reminds me of innocent grandma but her potential to kill people. I couldn't understand why an old, friendly-looking grandmother could kill a few people. But the motive is clear, he took advantage by draining the property of the people who rented rooms in his house. Most of them are financed by social services.
This episode is one of the most memorable and terrifying openings. For the other episodes, there are still terrible roommates, but there are no murders. It's just that most of them are people with changing identities and pretending to be roommates.
I imagine that when I was in college, I was grateful that I didn't have roommates with strangers. It's horrific enough for the timid and quite reckless me. Living with strangers in the same house is very worrying. Because we don't know whether he is good or bad, what his background is, and whether he has a criminal history or not.
---
Well, those are the 3 series that I watched. There are still similar series that are already on the watchlist. Hope you can watch and review it again here.
Have you watched any of them? Which one do you like the most? Tell me in the comment section! Or do you have another recommendation for similar series like this?
---
---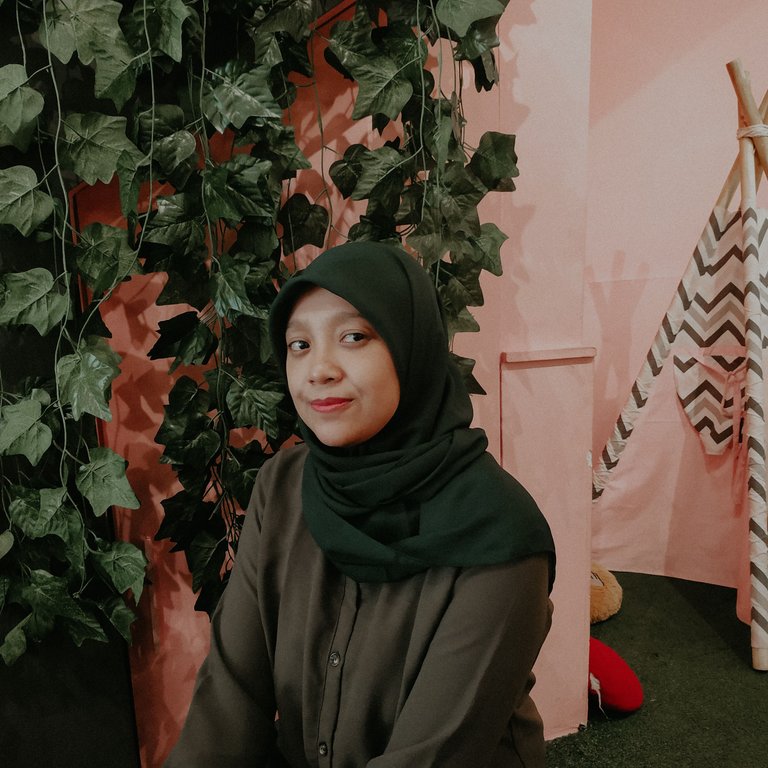 Afrianti Pratiwi
Hi! I'm Tiwi. - Welcome to my daily journal! My writing is all about life, travelling, books, food, or something in my mind. Enjoy!
Please share and leave comment if you like my post. Feel free to ask me anything and let's be friend to reach out everything.

---
---